While a jewelry box brimming with beautiful baubles is nice, chances are you won't even wear most of the pieces in there — if you can even remember that you have them. Instead, you'll find a well-curated collection of necklaces, bracelets, and rings will probably serve you better; just focus on your favorite metals and add in just a few statement-worthy pieces — like cocktail rings and jewel-drop earrings to transform your LBDs, t-shirts, and jeans. Because, while a well-stocked jewelry box is like a girl's best friend, one crammed with tangled chains and loose earrings is kind of a nightmare. Scroll through to shop just what you need — and be sure to check out our extremely helpful video to organize your jewelry collection [1], too!
Source: Getty [2]
The Delicate Necklace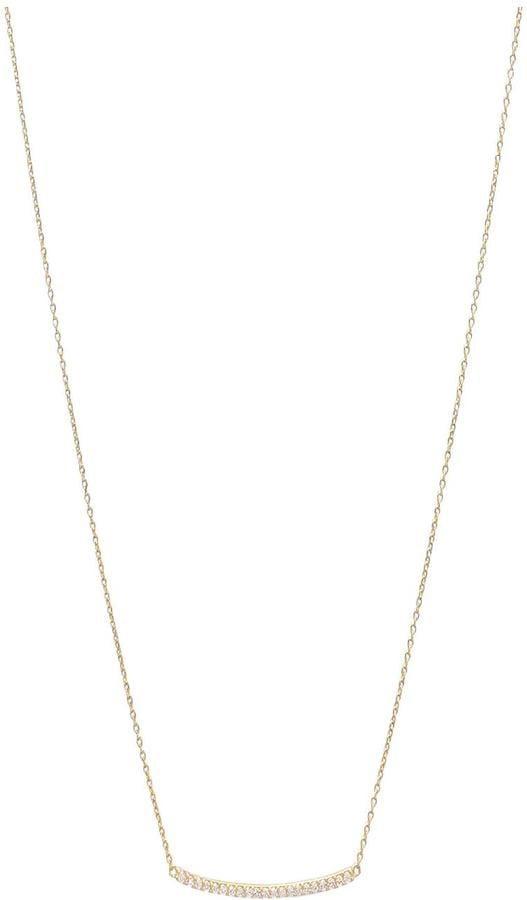 A lady needs at least one pretty, delicate necklace that she can slip on every day, and that will look equally as chic with a slouchy gray tee as it will with a cocktail dress. We love how this piece offers just enough sparkle.
Gorjana Taner Pave Bar Necklace [3] ($68)
The Cuff Bracelet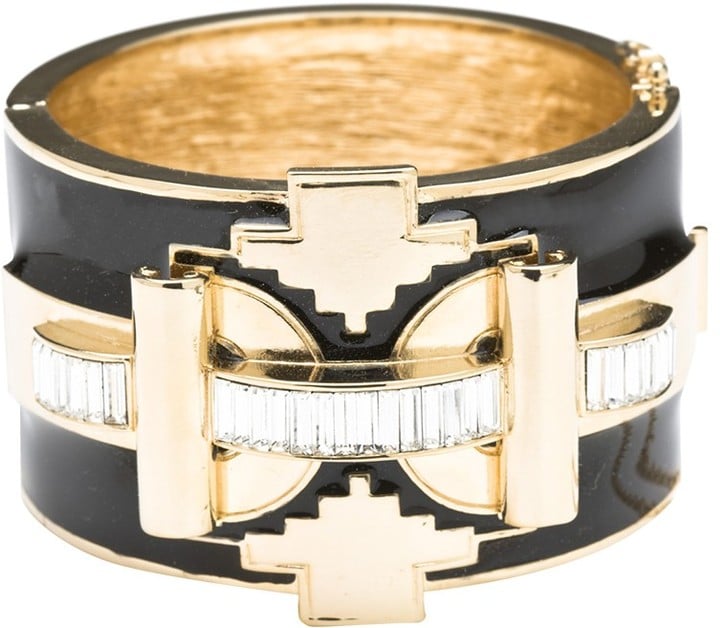 Add sizzle to your wrist year-round with a sleek cuff bracelet. We love how this art deco-inspired piece looks on its own, but you can also try it out with a group of thinner bracelets on top.
CC Skye Deco Cuff [4] ($245)
The Statement Earrings
To add that extra wow factor to an LBD, opt for a pair of standout jeweled earrings. It keeps focus up top, and in most cases, you won't have to worry about wearing any other jewelry.
BaubleBar Natural Pagoda Drop Earrings [5] ($32)
The Bold, Colorful Statement Necklace
Every girl needs one gorgeous, slightly over-the-top statement necklace — it gives a fresh pop of intrigue to any look. We especially love pairing ours with a white t-shirt or LBD — and nobody does these pieces better than Dannijo.
Dannijo Leona Statement Necklace [6] ($570)
The Stackable Rings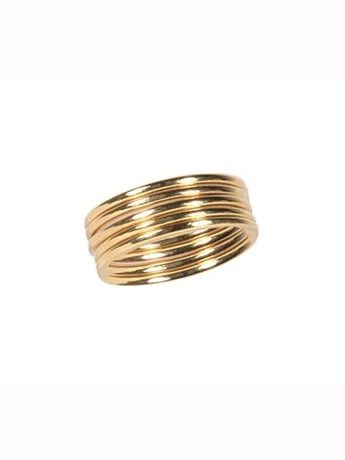 A group of slim, stackable rings looks great no matter what you're wearing and gives you the feeling of being accessorized without having much on.
Jules Smith Designs Edie Thin Stackable Rings [7] ($65)
The Thin Hoop Earrings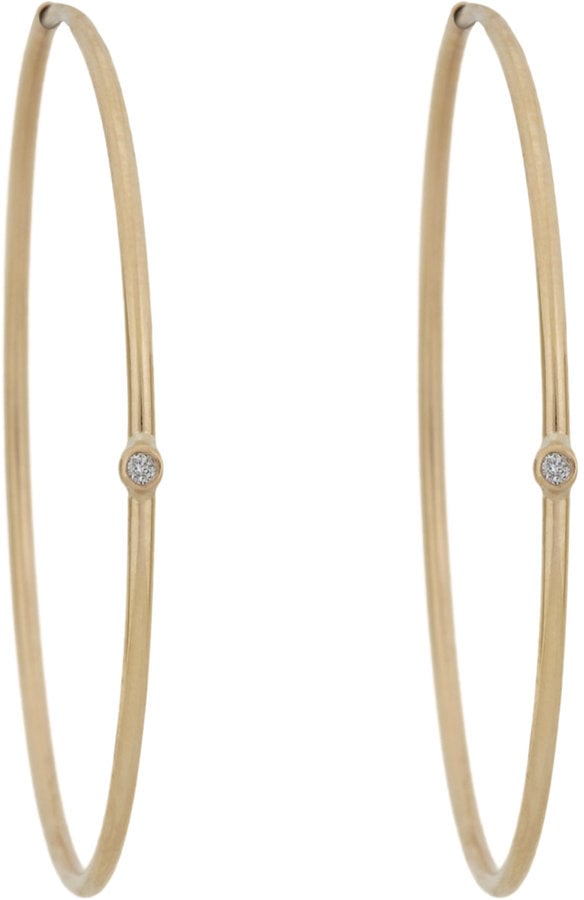 A pair of thin gold hoops look so lovely and elegant with a topknot or messy ponytail — a perfect look for the office. We're loving the tiny emerald stone detailing on this pair.
Jennifer Meyer Jewelry 18K Gold and Stone Hoop Earrings [8] ($550)
The Boyfriend Watch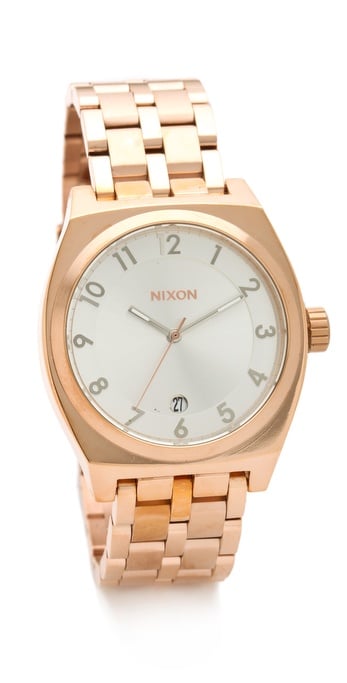 It's safe to say that a watch has turned into a jewelry piece in its own right, and nothing helps you look like the picture of punctuality better than a sleek, menswear-inspired gold watch. The best way to wear it is as you would any other bracelet, so feel free to stack bangles, friendship bracelets, and even cuffs with it.
Michael Kors Gold-Plated Steel Chronograph Watch [9] ($250)
The Simple Studs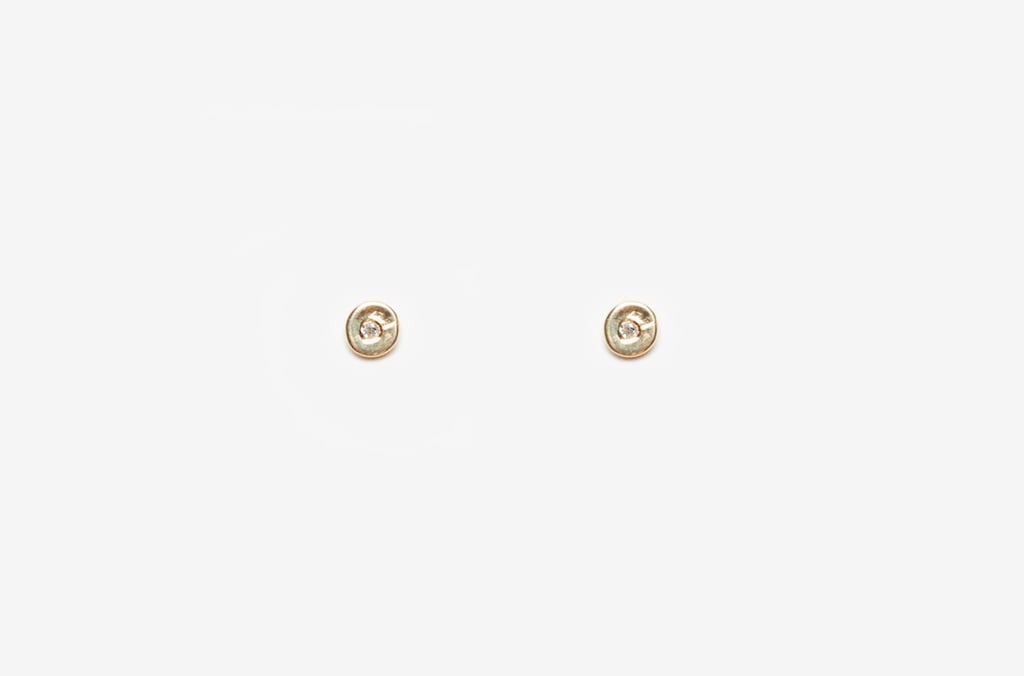 Even if you aren't a total earring girl, a pair of simple studs will help tie your everyday look together and help make even the most casual of ensembles look a little more polished.
Mini Disc Diamond Studs [10] ($170)
The Cocktail Ring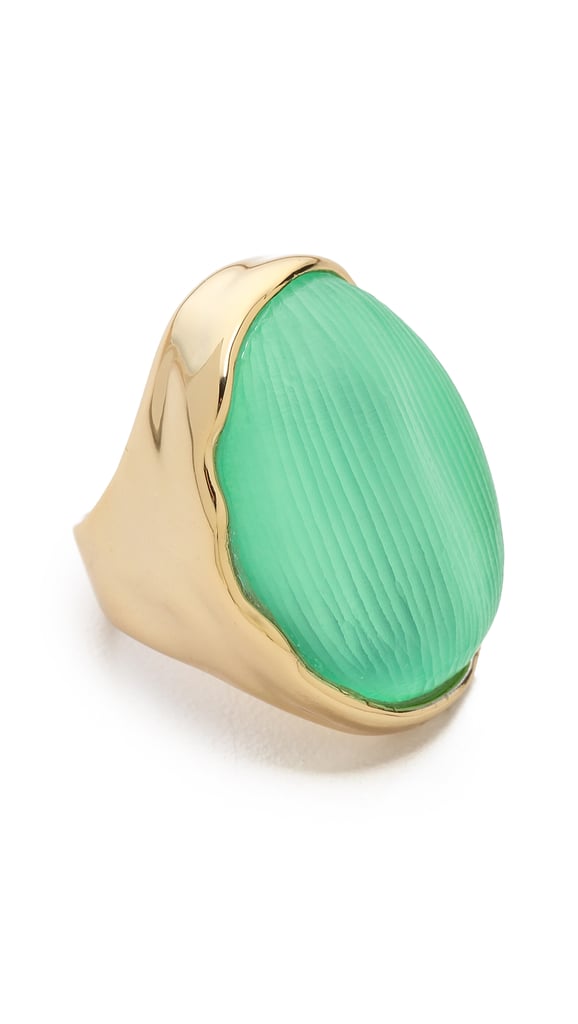 It goes without saying that a cocktail ring can add tons of depth your evening look — wear one alone or up the ante by stacking a few rings on different fingers [11].
Alexis Bittar Molten Ring [12] ($150)
The Dainty, Wear-Everywhere Bracelet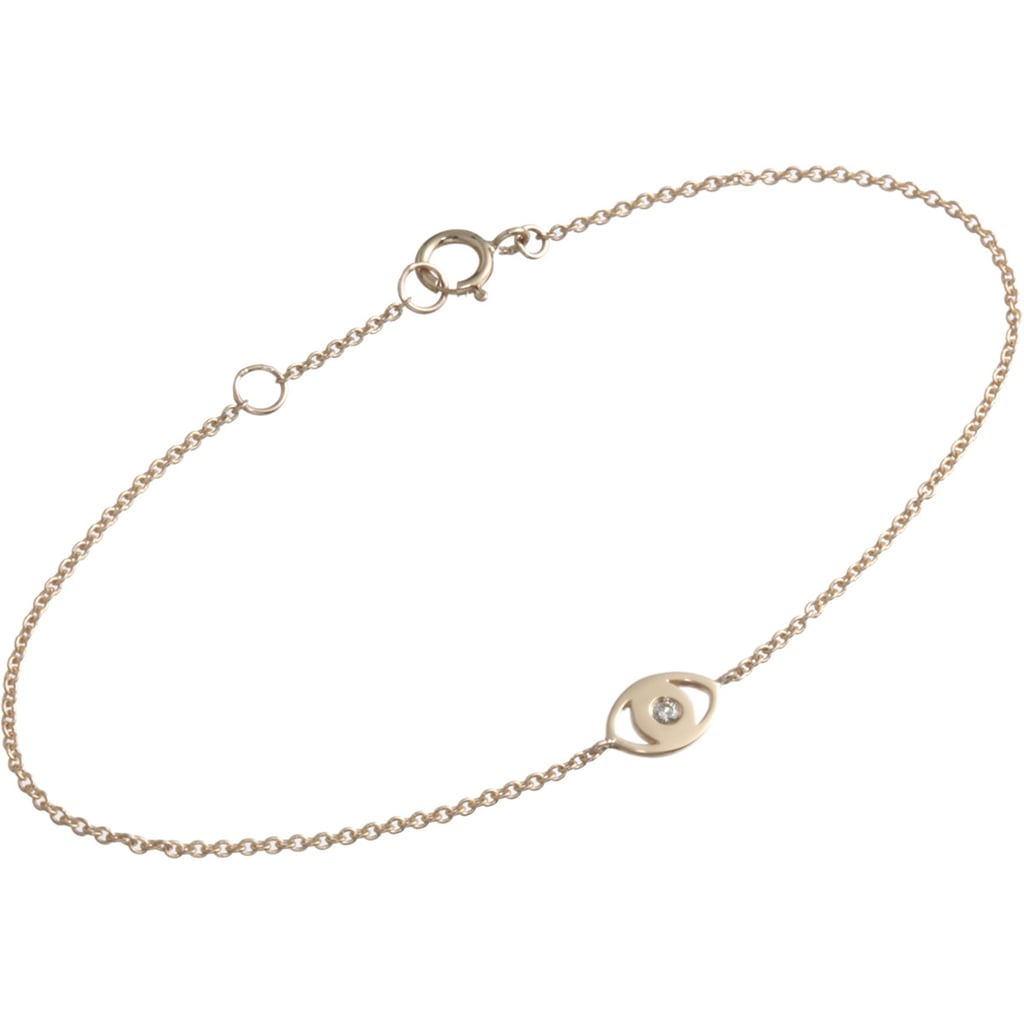 It could be a family heirloom, a gift from a friend, or a good-luck charm — and whether you wear it alone or consider it just another component of your daily arm party, it never comes off.
Minor Obsessions Gold & Diamond Sparkle Evil Eye Bracelet [13] ($265)