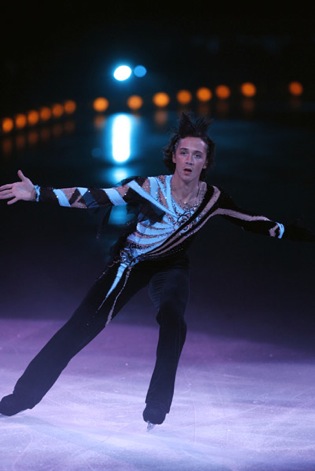 Anyone following the
2010 Olympics
has surely heard of Johnny Weir —
check him out mid-axel in Rodarte
. Now the American figure skater says he wants to contribute to fashion by launching a multicategory collection and even opening stores. Like all of us, the fashion fan is tuning in to the
New York Fashion Week coverage
. "I imagine he is. That would be like him giving up water,"
said his costume designer
, Stephanie Handler. Nothing is set in stone yet, but surely he would concoct some flamboyant pieces. What do you think of Johnny Weir designing clothes —freaky or fabulous?
Be sure to check out Bella's exclusive interview with Weir!