Yes, birthday boy Justin Timberlake [1] has acting chops, killer dance moves, and loads of musical talent — but he also has a commitment to style that can't be stopped. It's no secret that Timberlake is a fan of dressing up for the right occasion and after cleaning up at the People's Choice Awards [2] earlier this month — not to mention his 2013 takeover [3] — it's clear "the people" just can't get enough of the dapper crooner. In honor of JT's 33rd birthday, we thought it more than necessary to highlight just how easily Justin brings sexy back, one suit and tie at a time. Cruise through to see 39 reason why JT broke the suit-and-tie mold.
— Additional reporting by Mandi Villa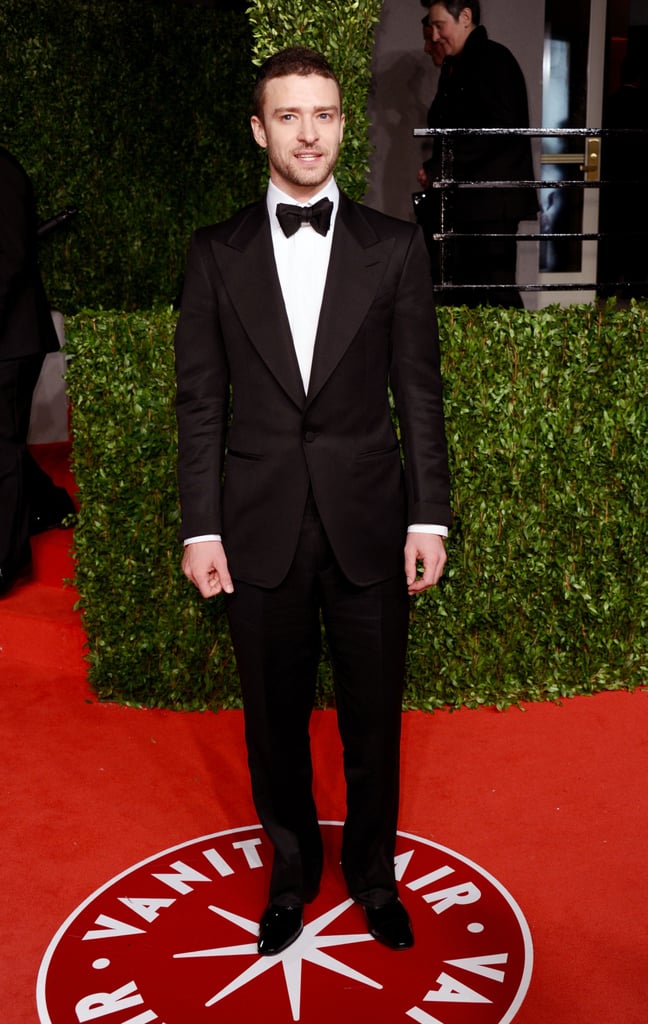 Justin dropped jaws in his sleek bow-tie look when he hit the red carpet for the Vanity Fair Oscars party in 2011.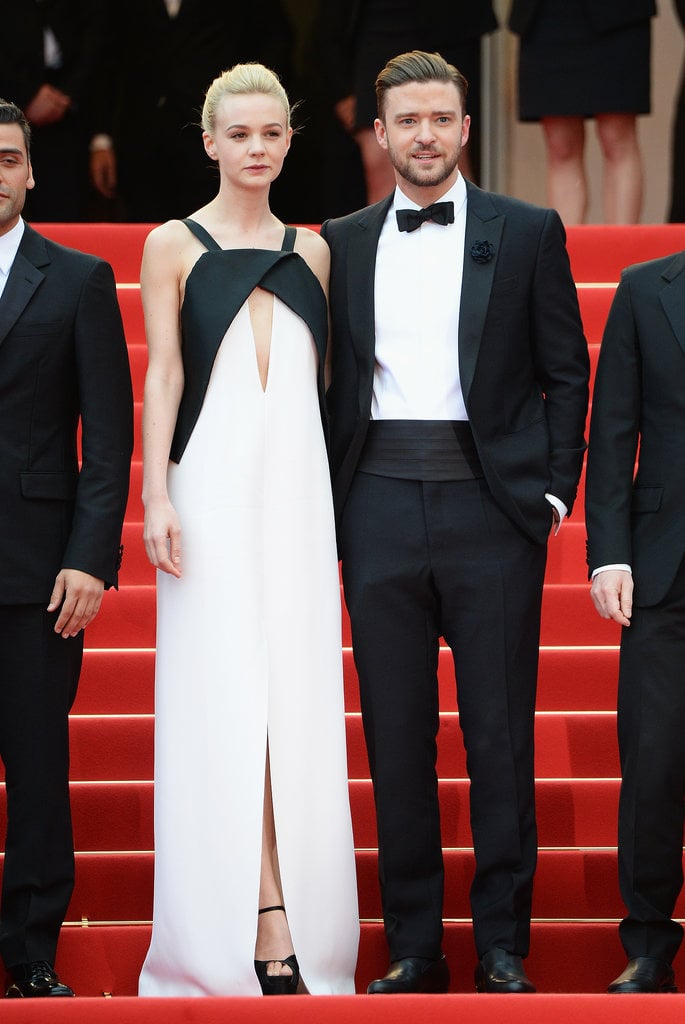 The Inside Llewyn Davis stars looked absolutely stunning in black and white — Carey in Vionnet, Justin's palette was courtesy of Balenciaga.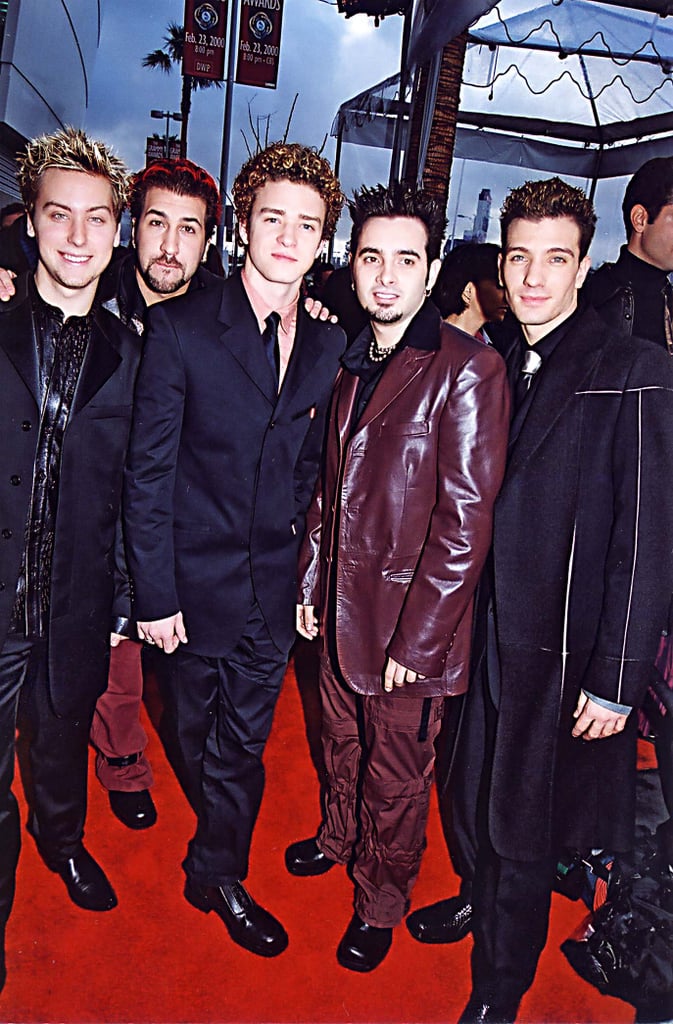 Sigh — the good old days. Justin hit the red carpet with his *NSYNC bandmates in 2000, marking what would be the kickoff for lots of suit-and-tie moments to come.
Justin was on his suit-and-tie (and glasses) game while announcing the Golden Globe nominations in 2009.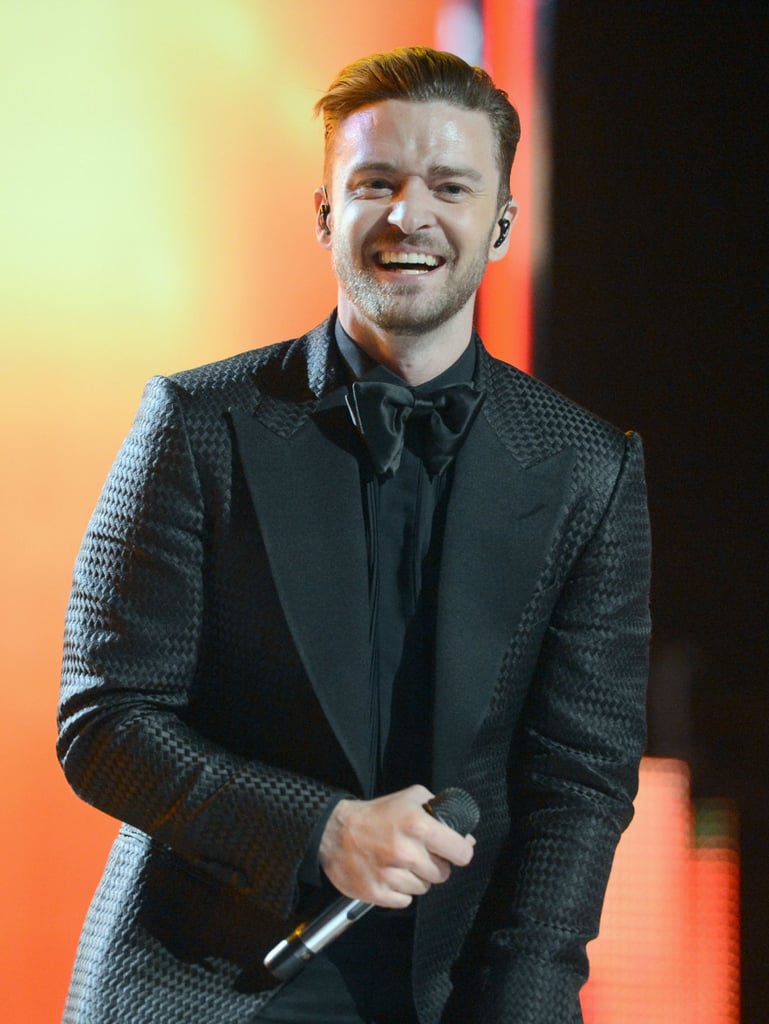 So much swagger it's actually comical.
Justin and Tom Ford gave us a double dose of dapper at the 2013 GQ Men of the Year Awards.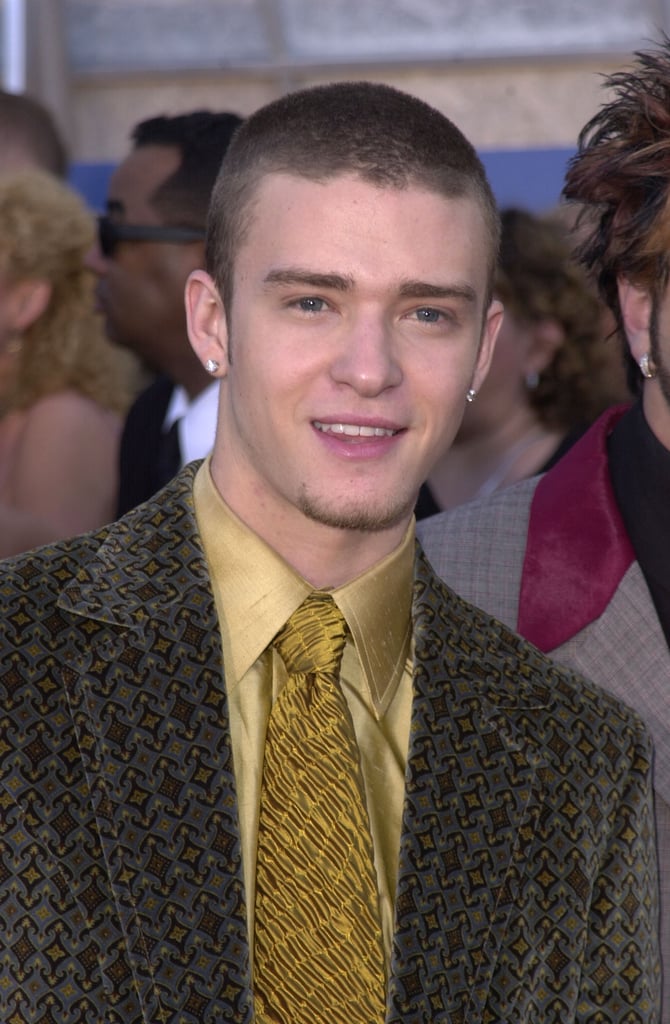 Justin was a suit-and-tie enthusiast even during his days with *NSYNC — he wore his mustard-yellow combo to the Grammys in 2001.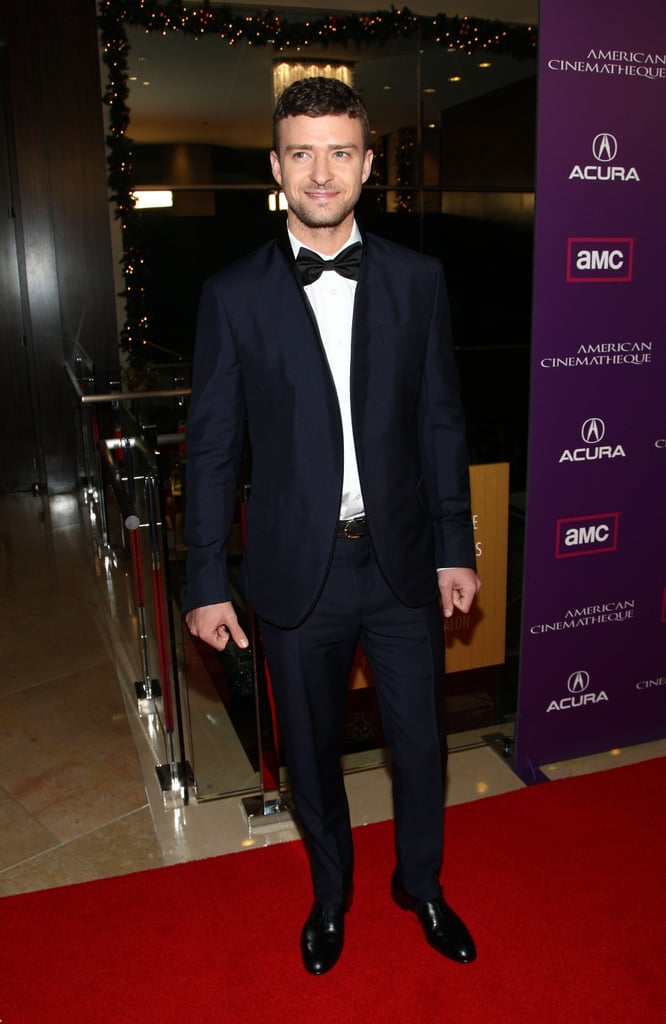 Justin was all class in a suit and bow tie at the American Cinematheque show in December 2008.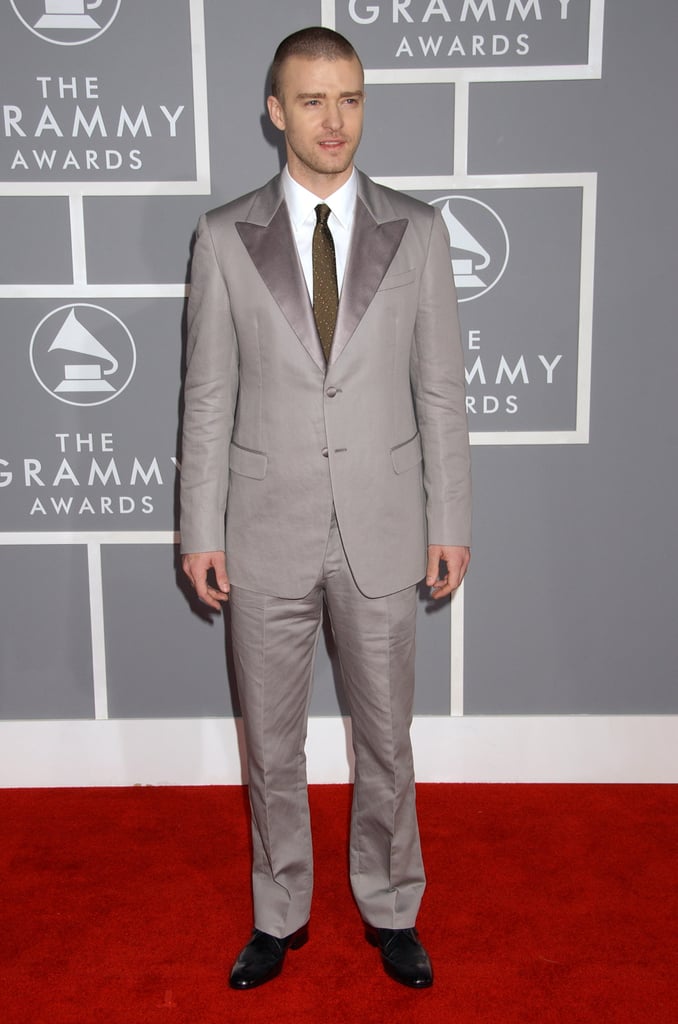 Justin hit the red carpet in a silvery-gray suit and tie at the Grammys in 2007.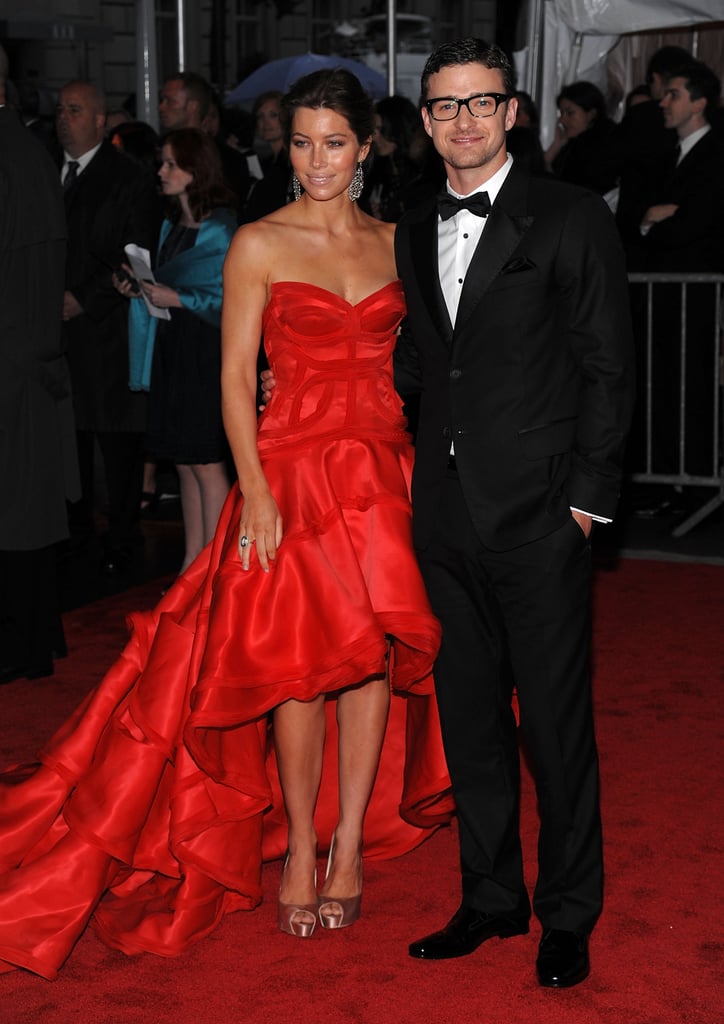 A bespectacled Justin hit the red carpet alongside Jessica Biel [4] for the Met Gala in 2004.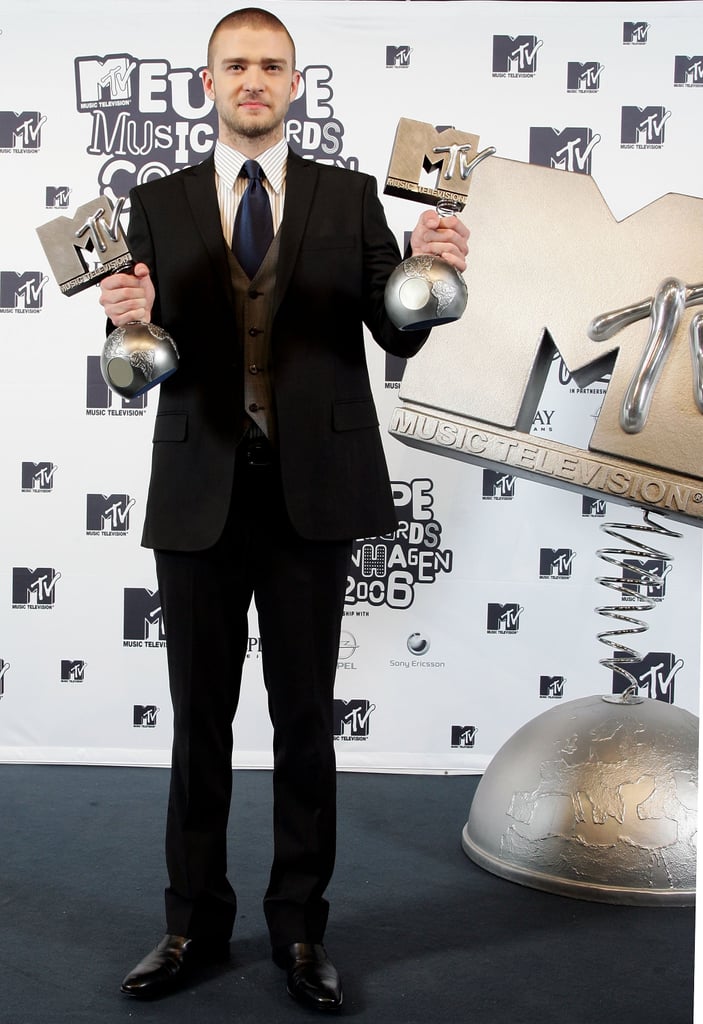 Justin stayed dapper in the press room at the MTV Europe Music Awards in 2006.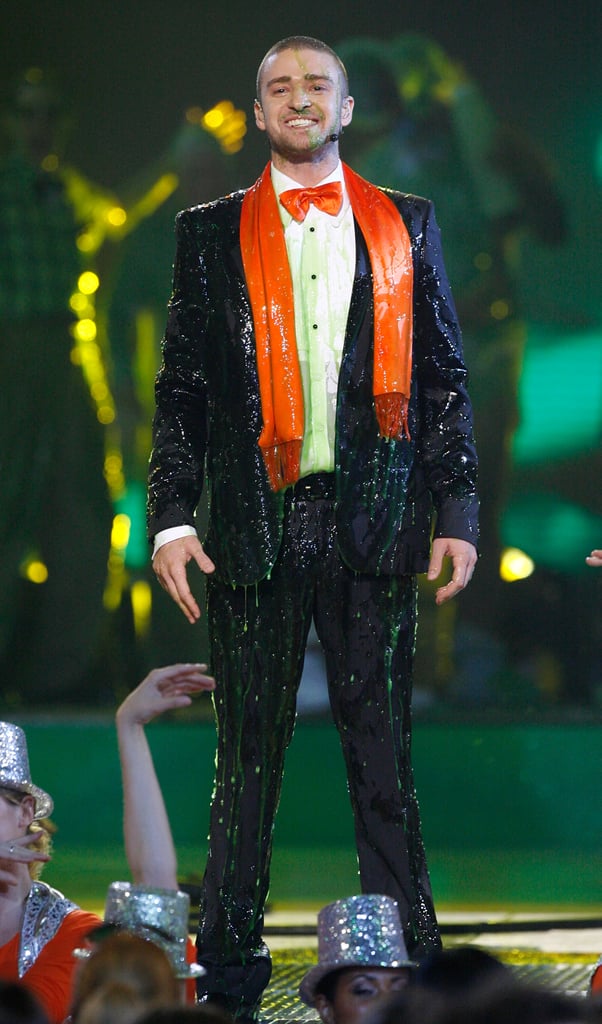 Even covered in slime at the Kids' Choice Awards in 2007, Justin was still on his suit-and-tie game.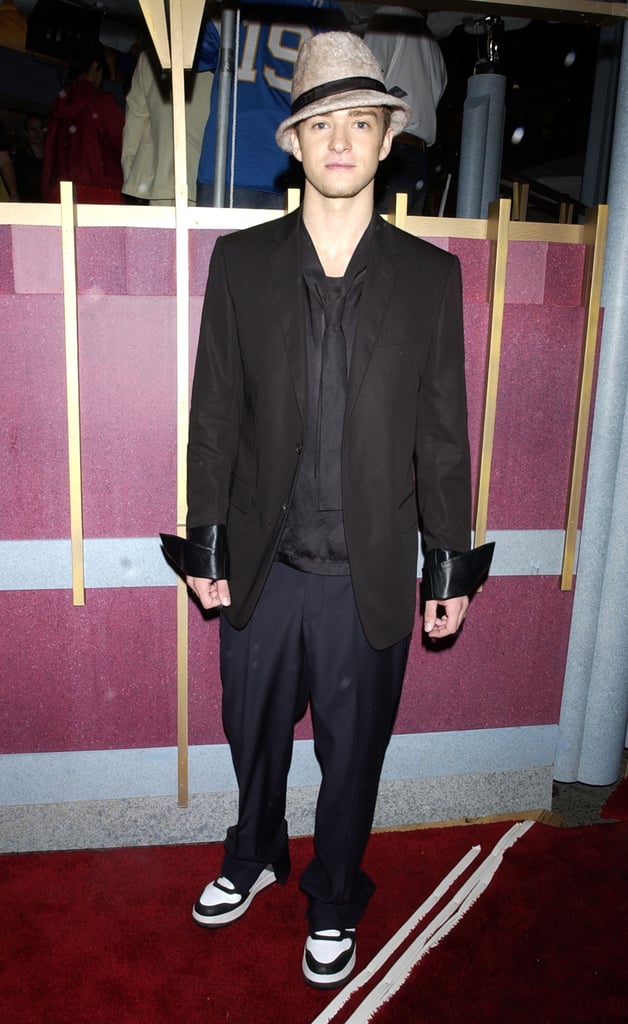 Justin accessorized his suit and tie with a wool fedora and cool kicks at the VMAs in 2002.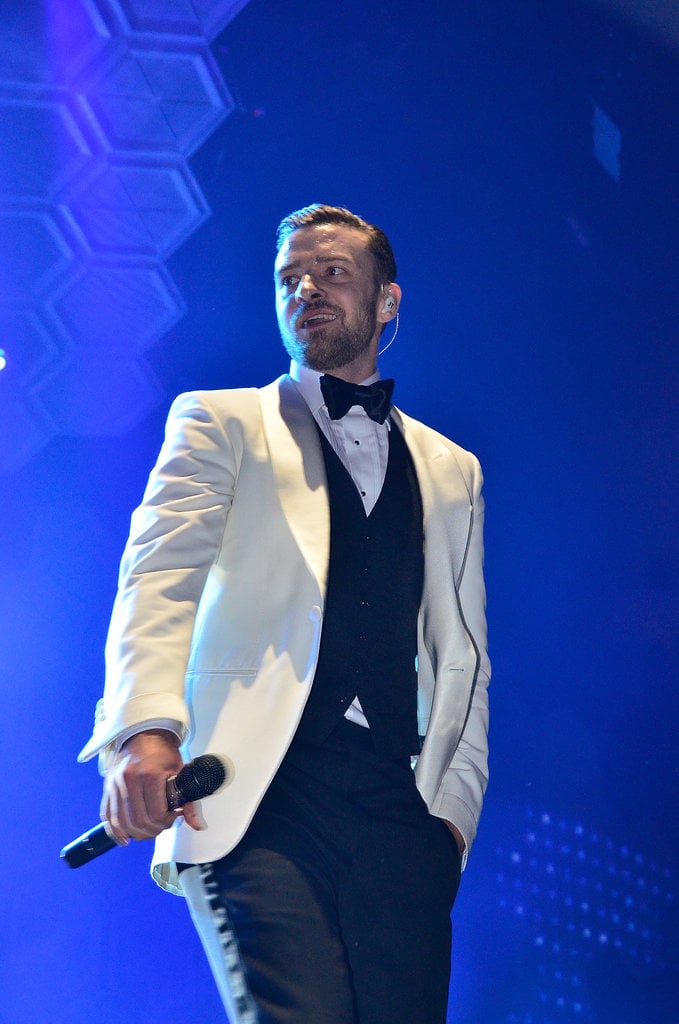 Justin Timberlake [5] kicked off his The 20/20 Experience world tour in a wardrobe comprised entirely of Tom Ford — all 600 pieces of it!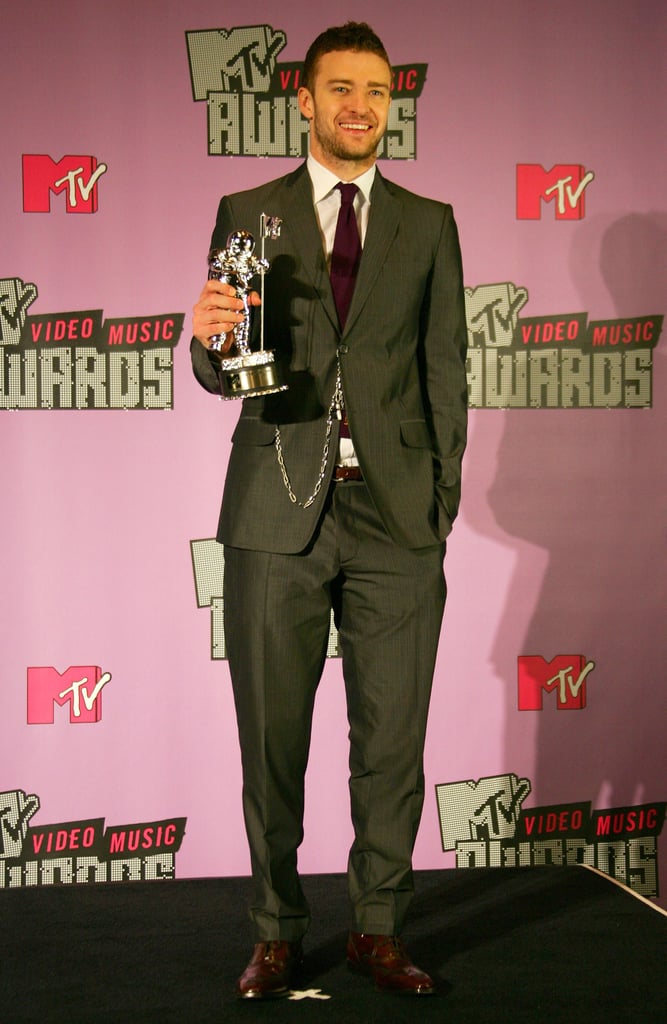 Justin sported a maroon tie and pocket watch at the MTV VMAs in 2007.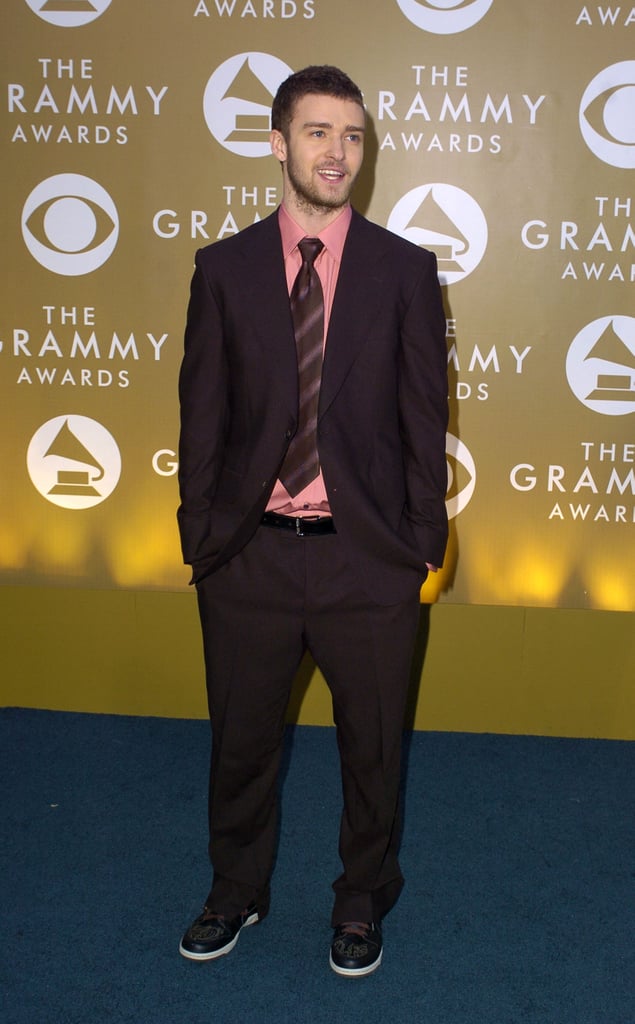 Justin went for a chocolate-brown suit on the Grammys red carpet in 2004.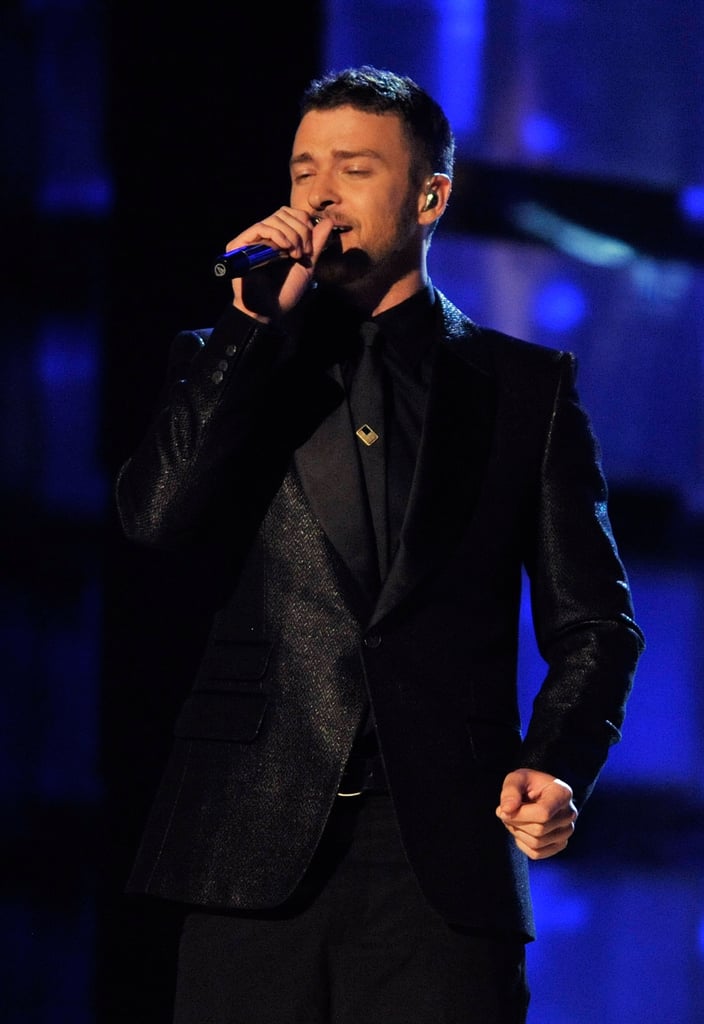 Justin looked soulful (and sexy) in an all-black suited look at the Grammys in 2009.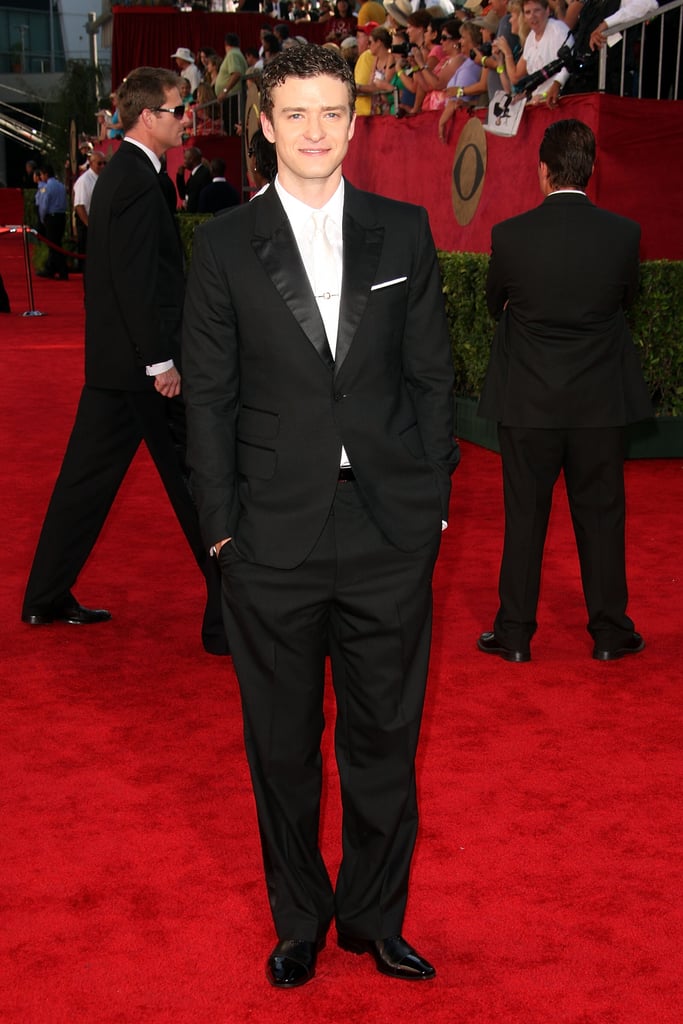 Justin arrived in style at the Emmys in 2009.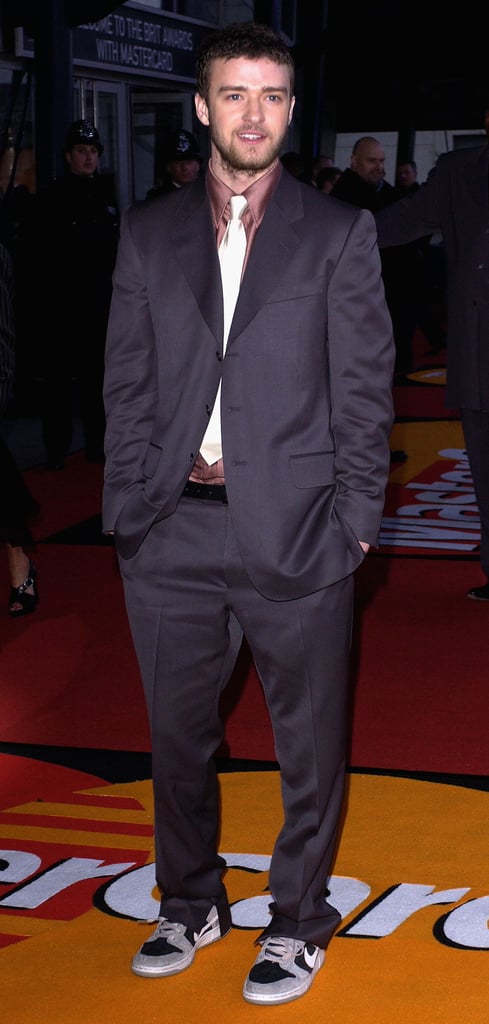 Justin paired his slouchy suit and tie with Nike sneakers at the Brit Awards back in 2004.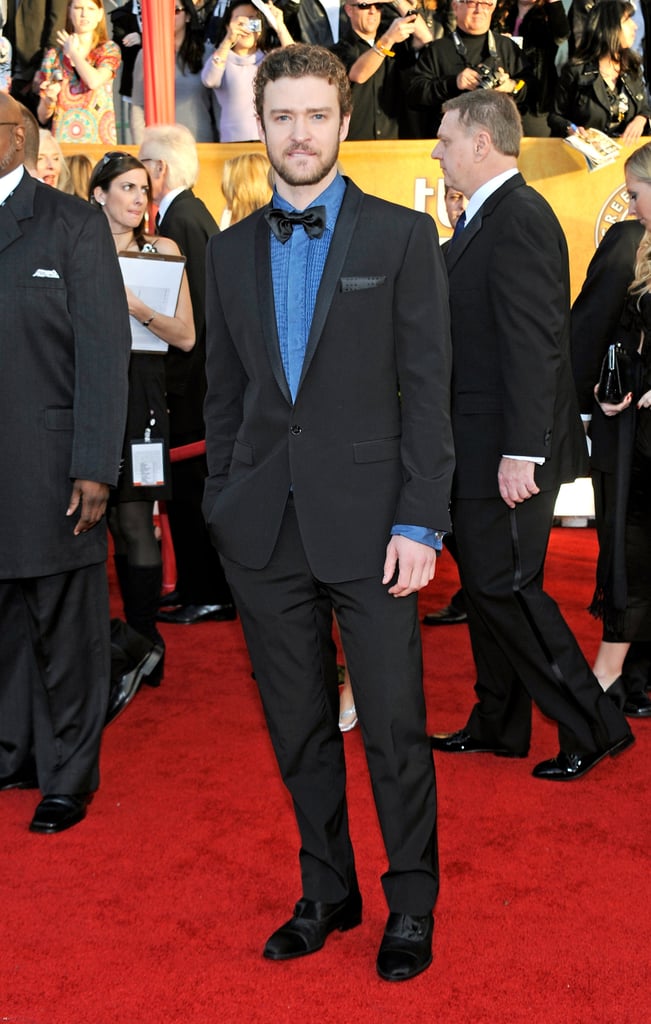 For the SAGs in 2010, Justin added a punch of color to his suit with a bright blue ruffled shirt.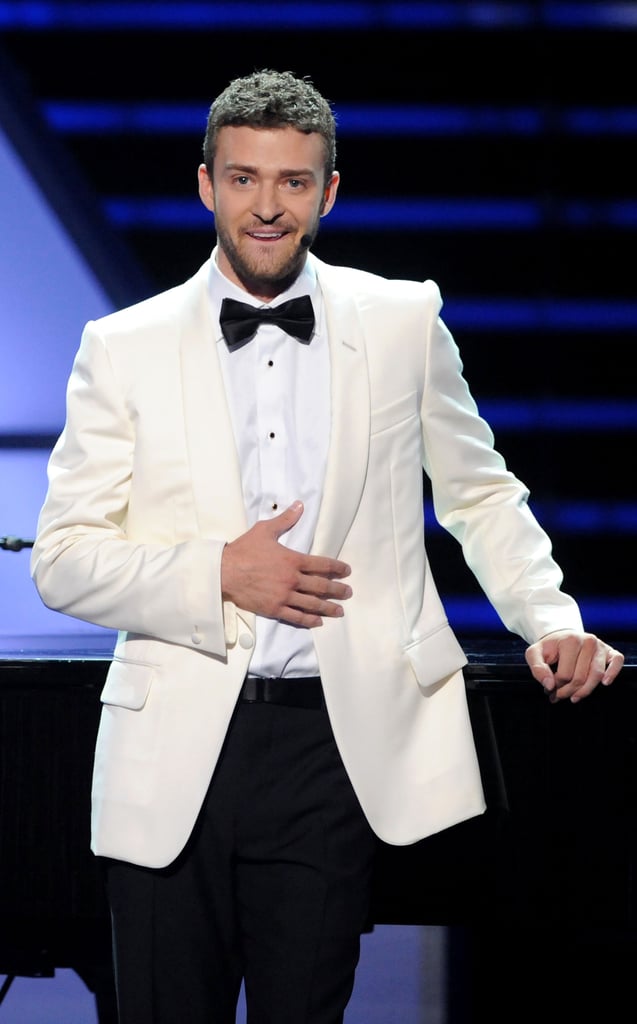 Justin wore a black-and-white getup while hosting the ESPY Awards in 2008.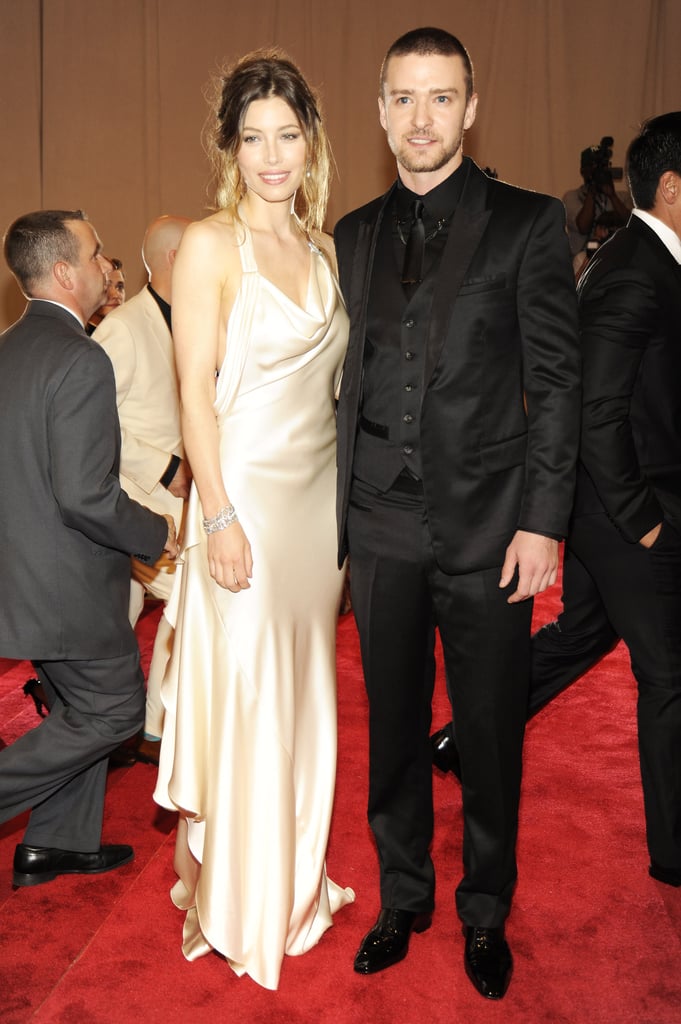 Justin attended the 2010 Met Gala with Jessica Biel [6] in a black three-piece suit.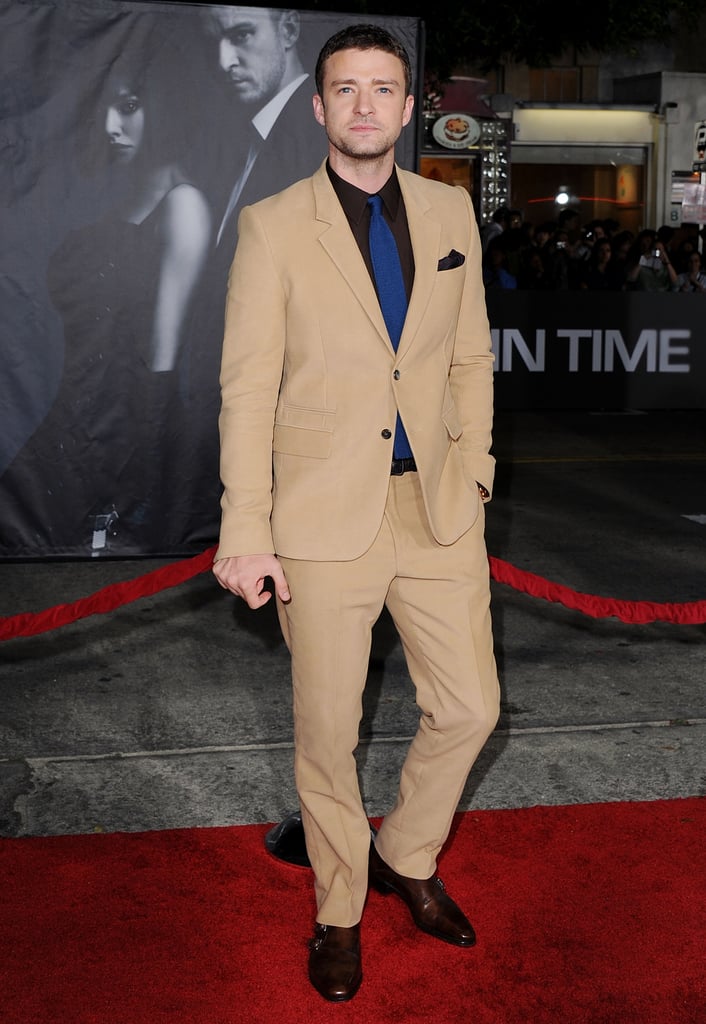 Justin showed off a risky color combo at the In Time premiere in October 2011 — his camel-colored suit, brown shirt, and navy tie worked surprisingly well together.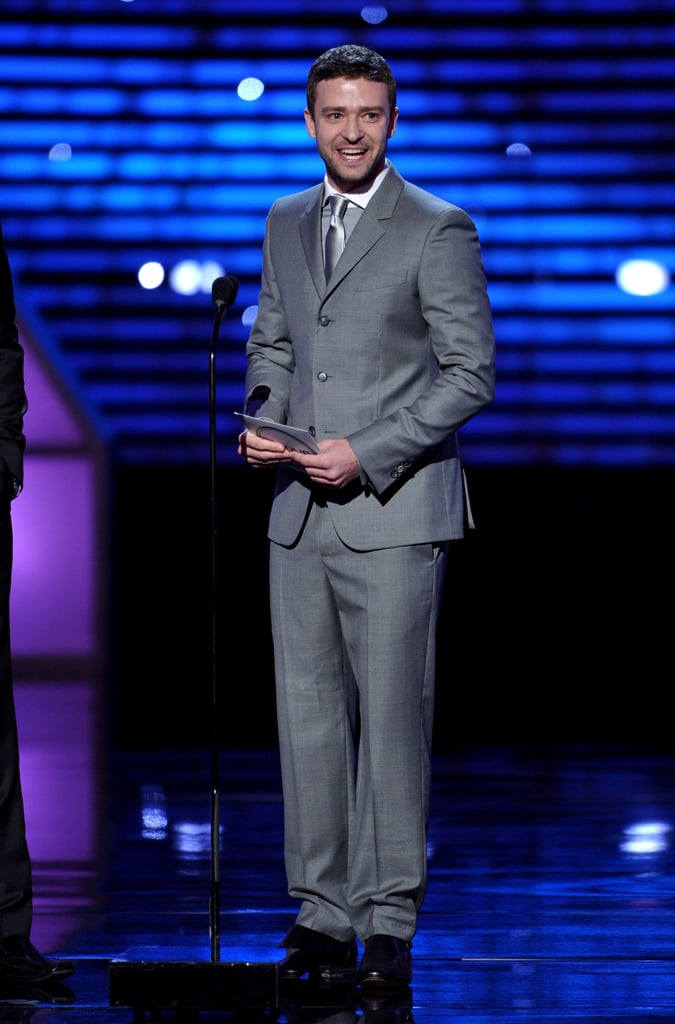 Justin paired his gray suit with a silver metallic tie at the 2011 ESPY Awards.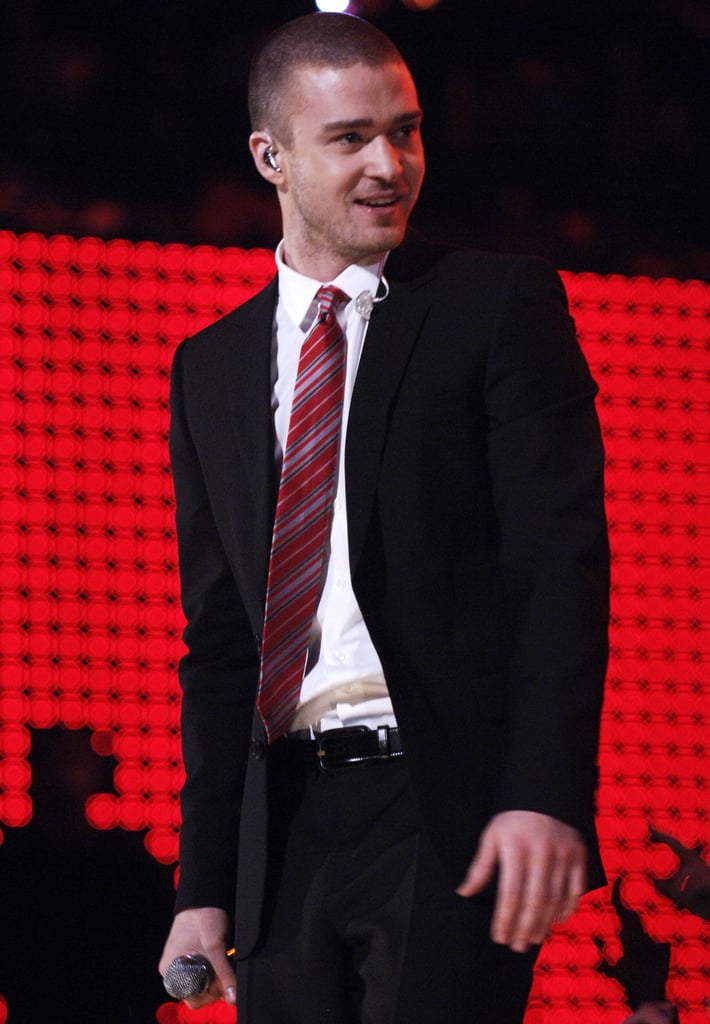 Justin chose a red striped tie for his Grammys performance in 2007.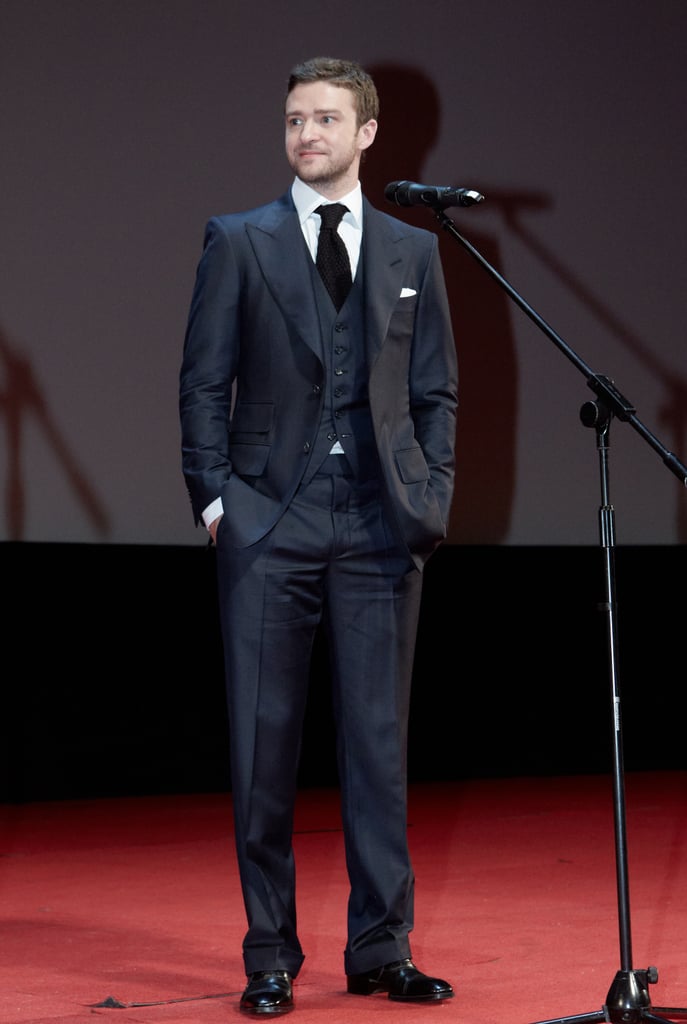 Justin worked a three-piece suit for the Moscow premiere of Friends With Benefits in July 2011.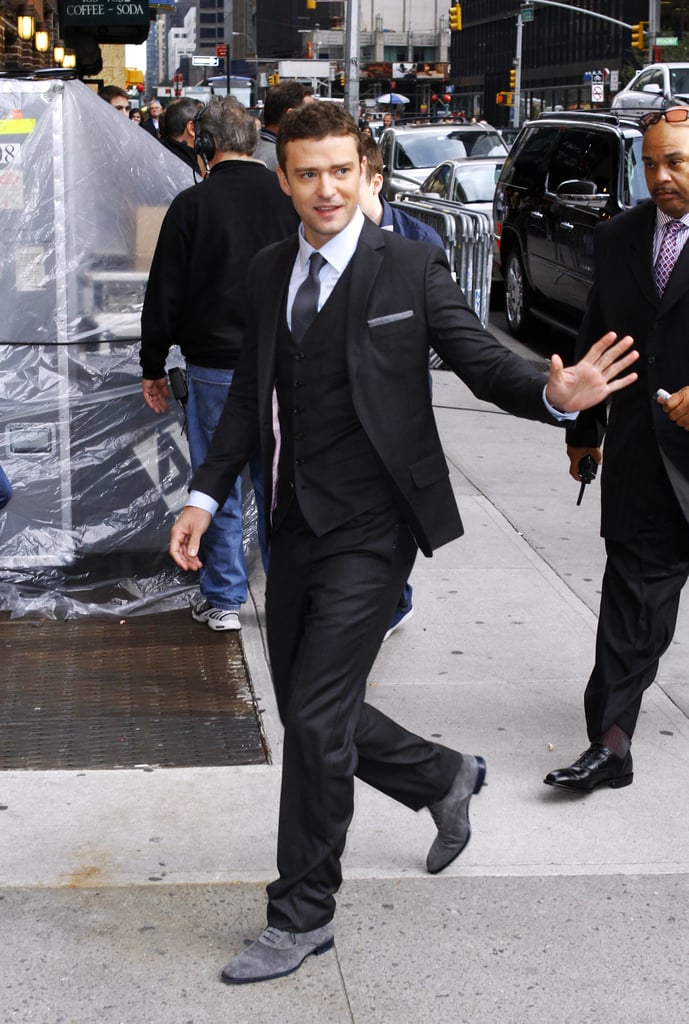 Justin hurried onto the set of Late Show With David Letterman [7] in a button-down look in 2011.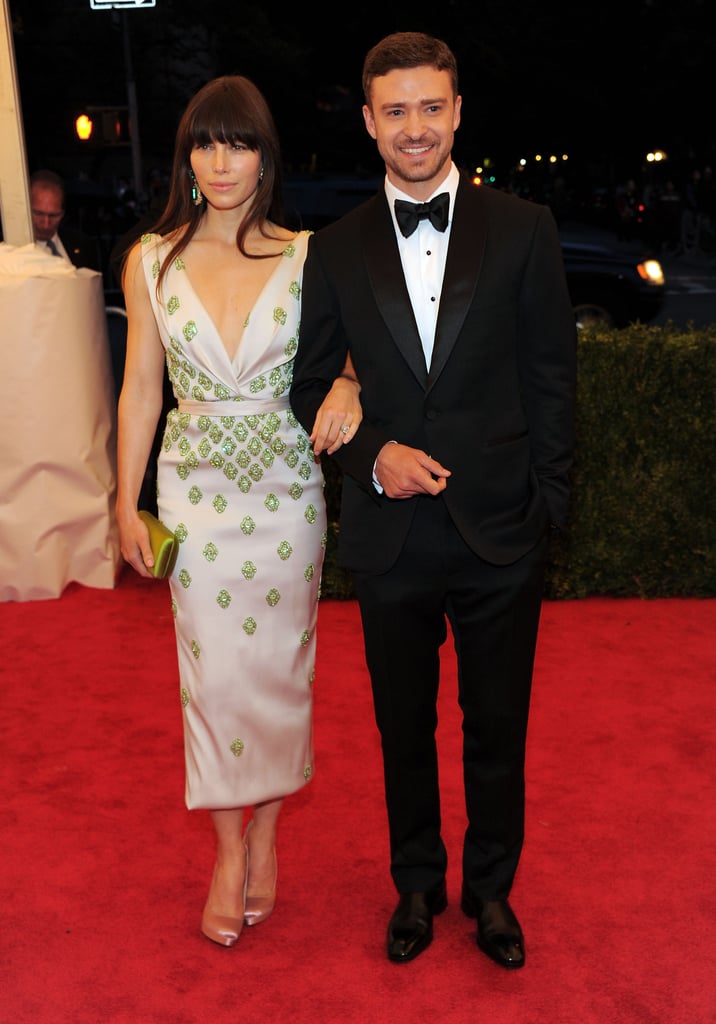 Justin was a stylish companion for Jessica Biel [8] at the Met Gala in May 2012.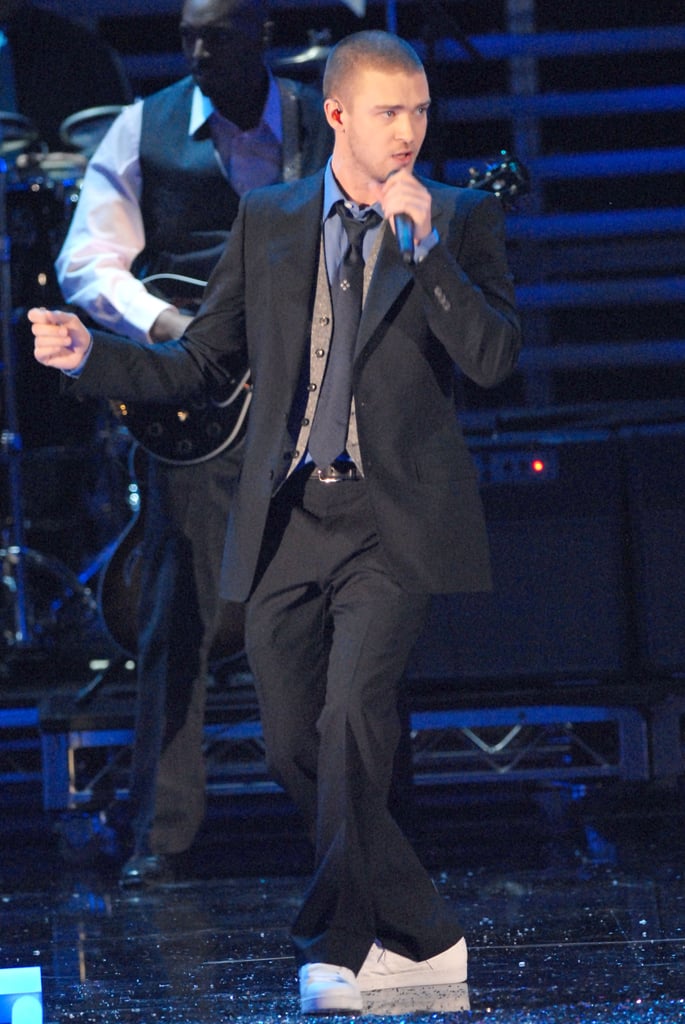 Justin worked the stage in a suit and tie at the Victoria's Secret Fashion Show in November 2006.
From Ryan Seacrest [9]'s playful tie to Justin's statement-making shirt, it's clear these guys were both on the polka-dot train at the iHeartRadio 20/20 album release in March 2013.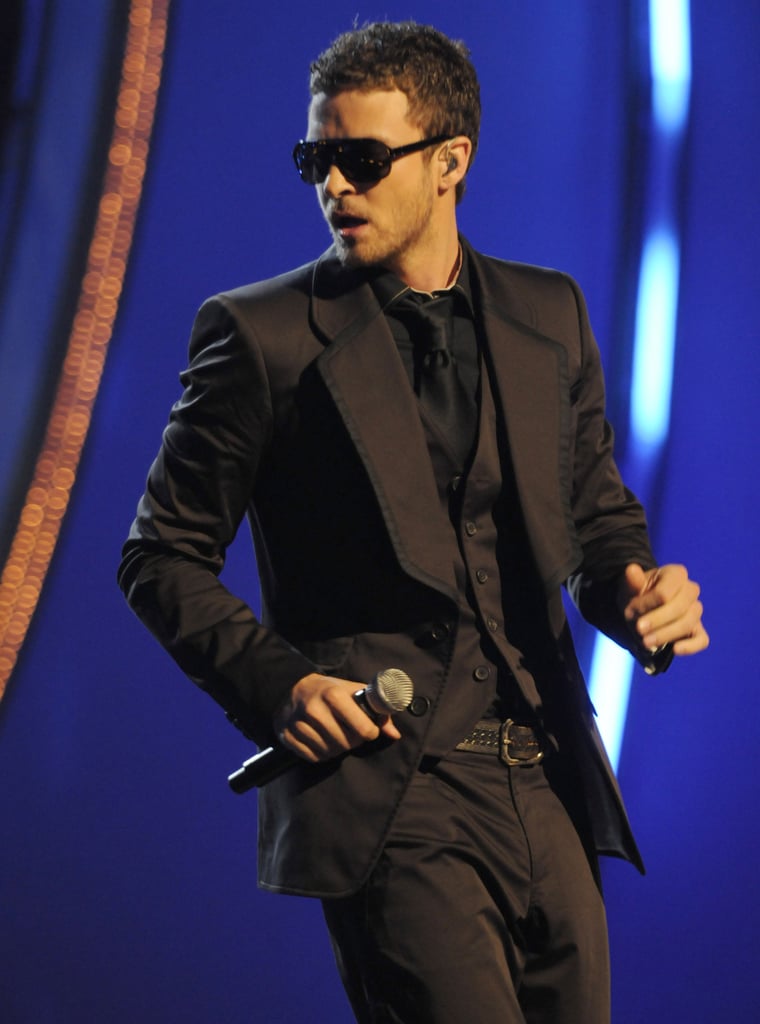 Justin looked sexy on stage in an all-black ensemble (complete with shades) while performing at the Fashion Rocks show in 2008.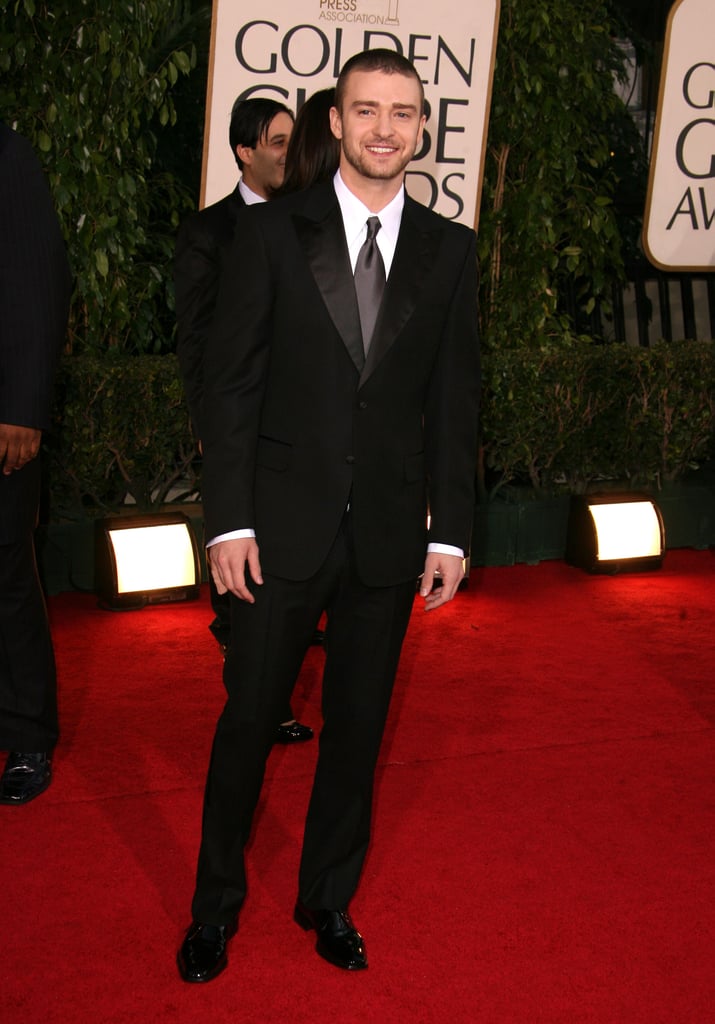 Justin was all smiles in a suit at the Golden Globes in 2007.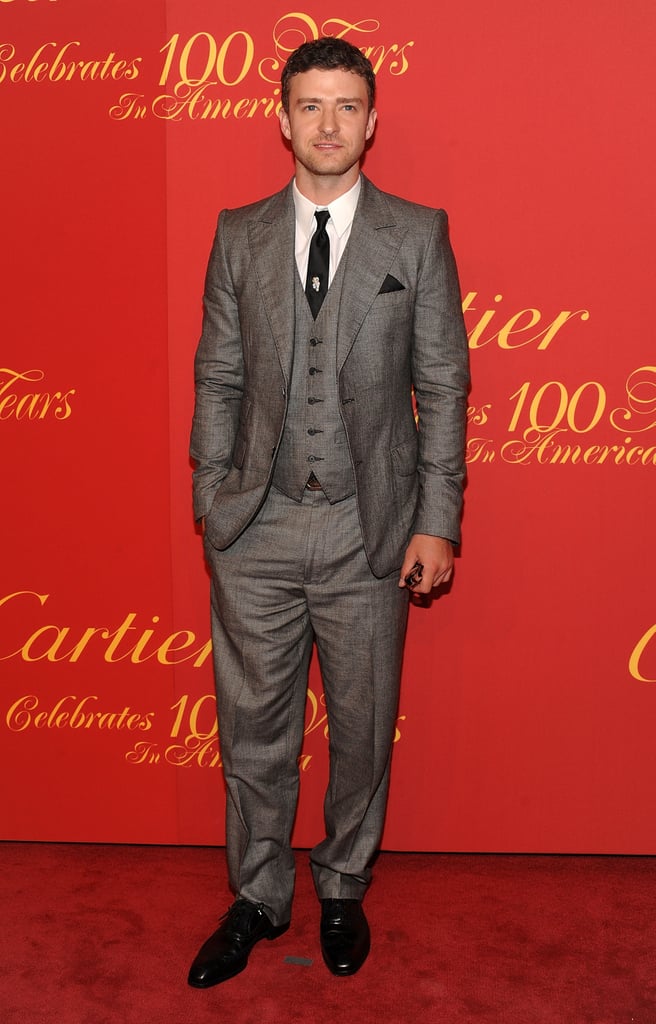 Justin looked seriously sharp in a three-piece suit at Cartier's 100th anniversary event in April 2009.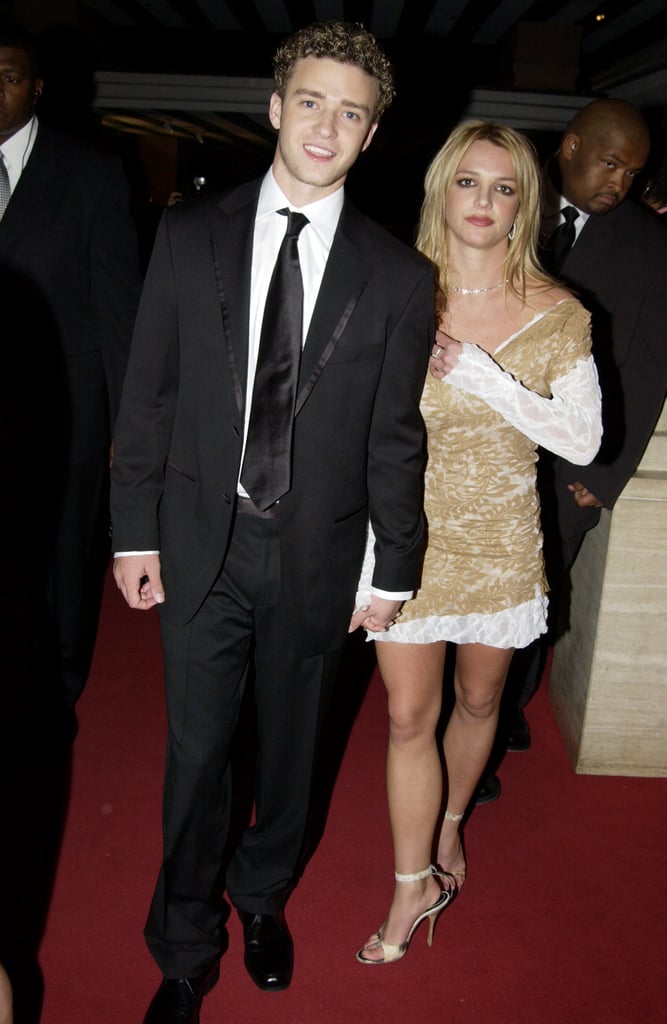 Justin hit the town with then-girlfriend Britney Spears [10] in a black suit-and-tie look back in 2002.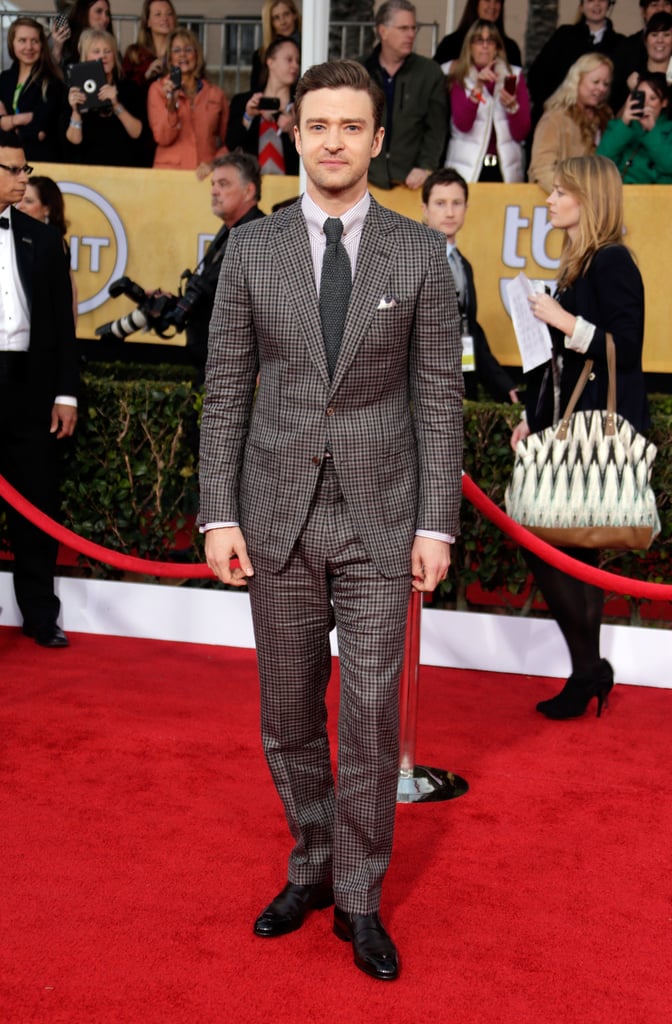 Justin was a sight for sore eyes in a checked Tom Ford suit at the SAG Awards in 2013.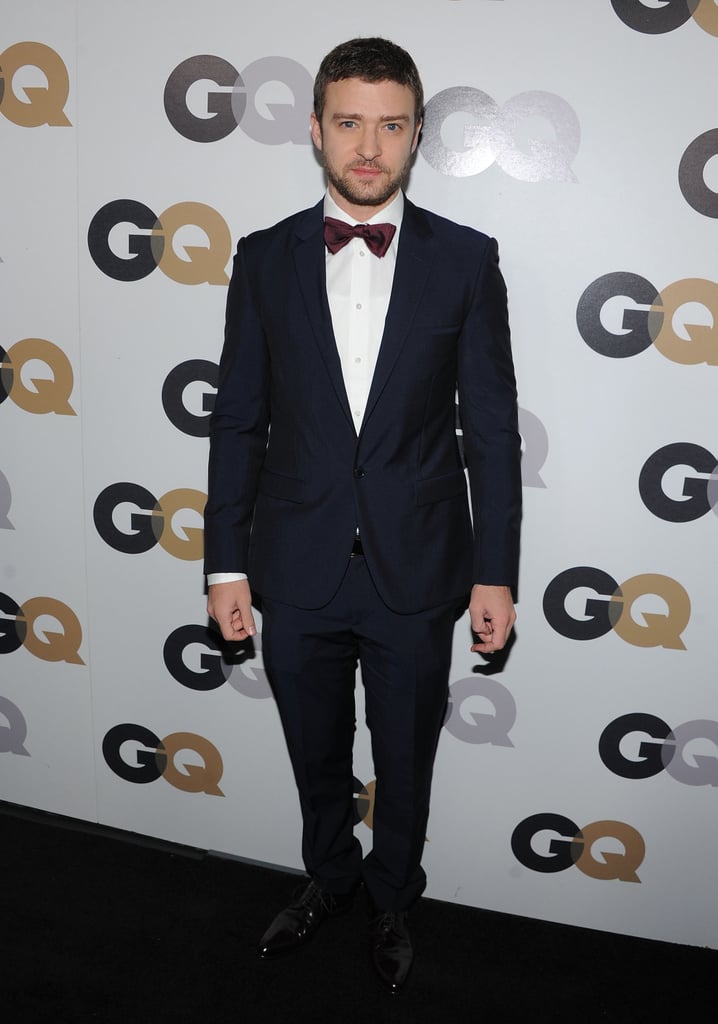 We couldn't get enough of Justin's maroon bow tie at the GQ Men of the Year party in 2011.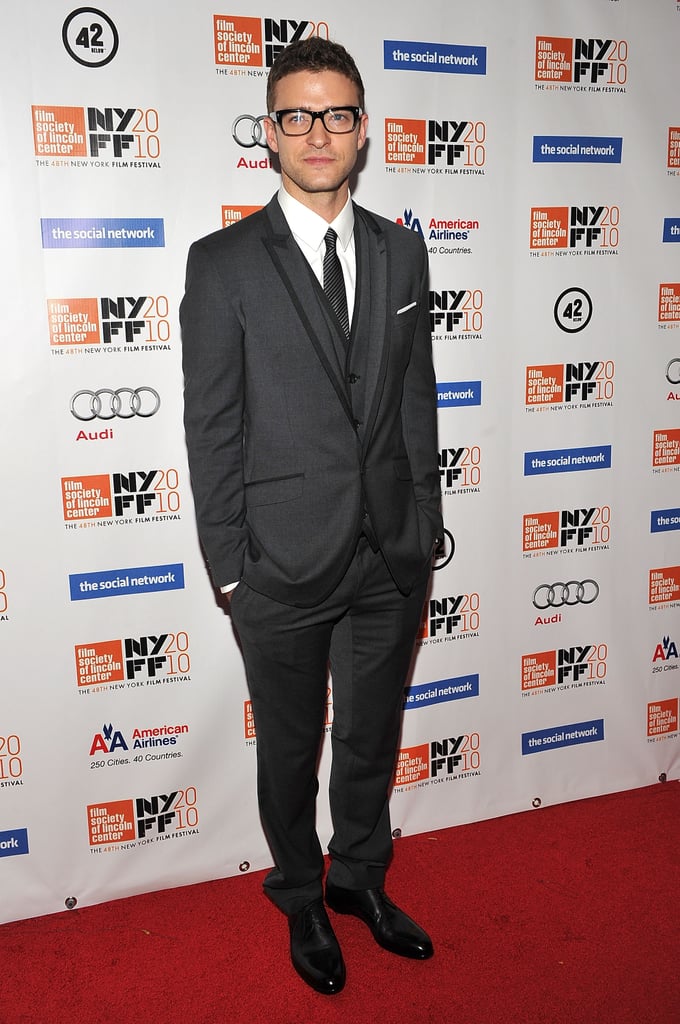 Justin paired his dapper look with thick-framed glasses at the New York Film Festival in 2010.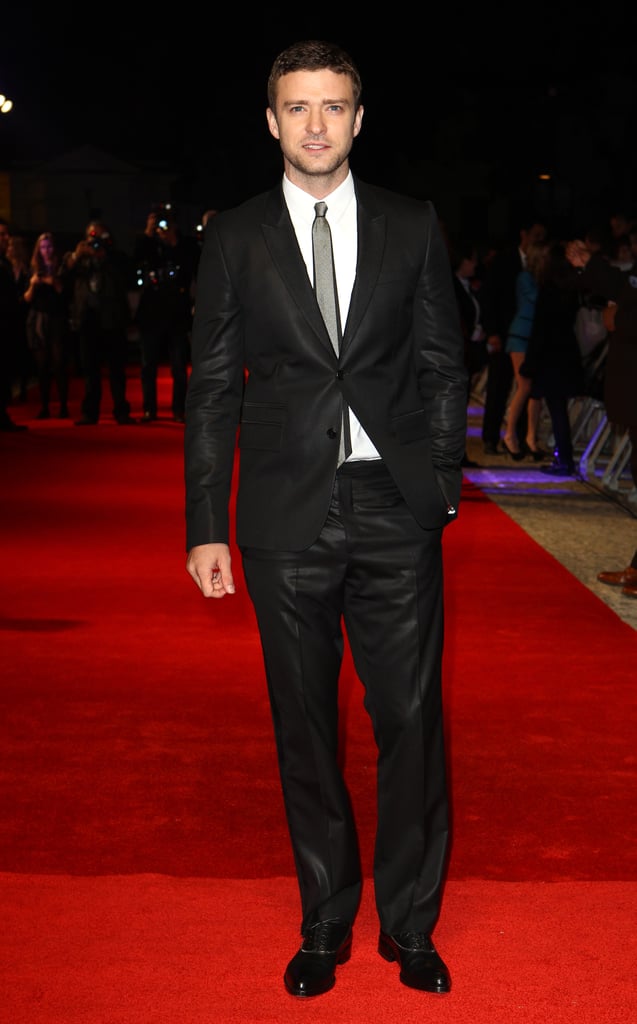 Justin looked debonair in a black suit and silver tie at the London premiere of In Time in 2011.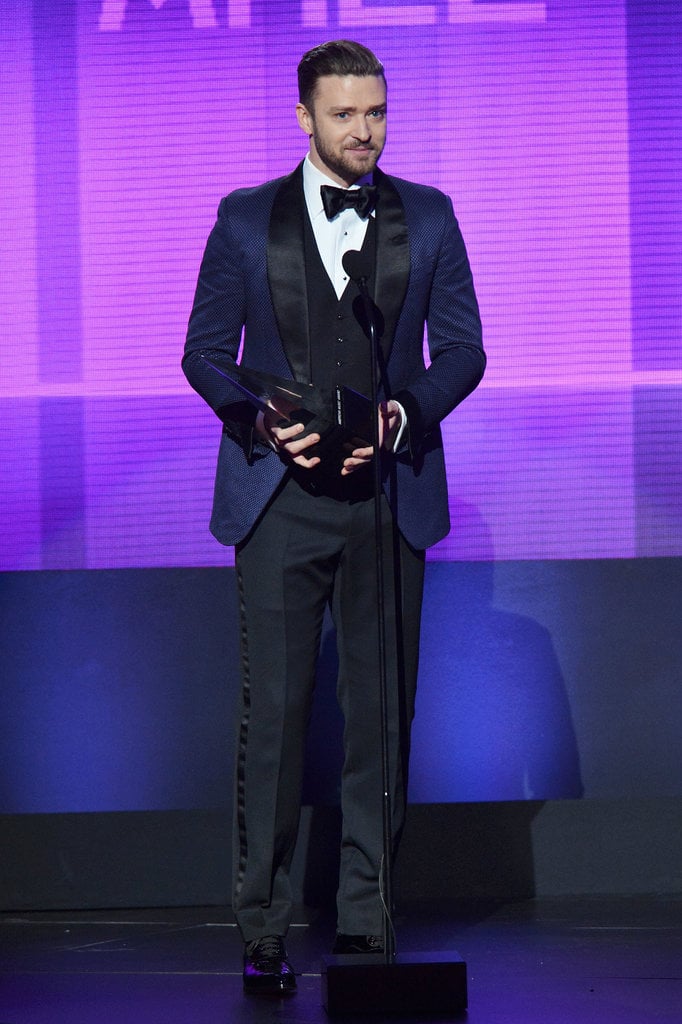 To accept his honors at this year's American Music Awards, Timberlake ditched class black for a navy suit jacket and smart bow tie.