Karen Walker Fall 2008 Fashion Show
Karen Walker Fall 08 Fashion Show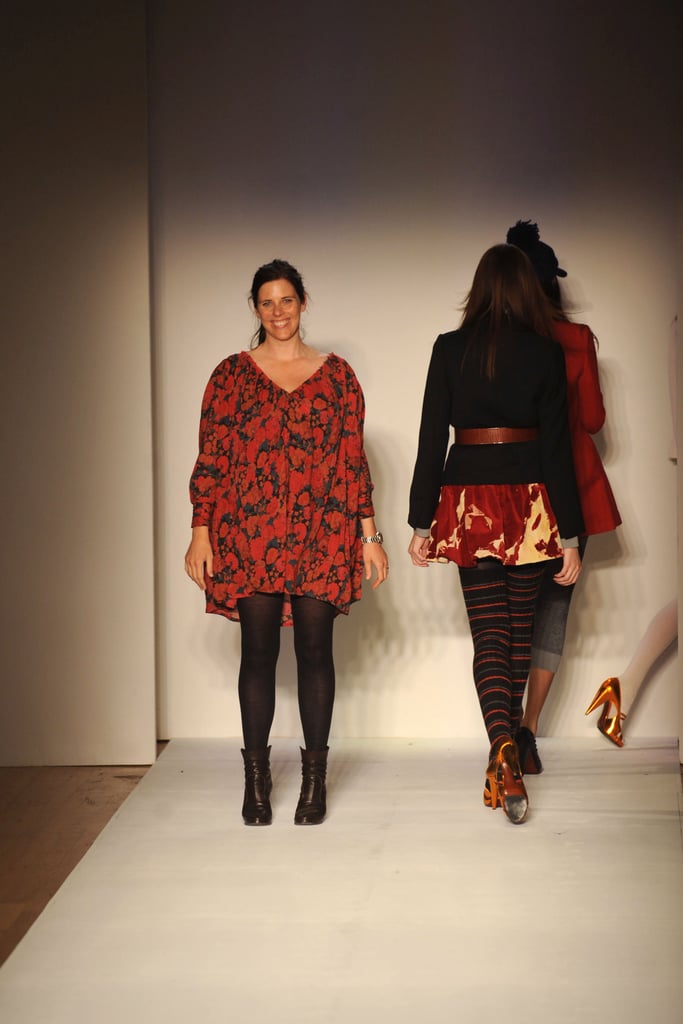 1
Karen Walker Fall 08 Fashion Show
Our original Coutorture editorial,
[Summer] In The City
, pivoted on the
Fall 08 collection by Karen Walker
. We'd been wanting to shoot this particular Fall 08 since we saw the collection at Fashion Week a few months back. Walker has an interesting reputation as she's a designer that has managed to please the magazines and other for-the-masses press, while also remaining a cult favorite in New York. Her designs are always quirky, vibrant, and smart in the way that keeps young trendsetters shopping the collection in spite of the designer's growing popularity. It's not easy to be simultaneously counter-culture and mainstream, though the two can coexist when the qualities required to belong to each camp do not contradict one another.
This Fall 08 was a perfect example of this balance. The quirk came out in
hand knitted hats and purses
,
tie-dyed trousers
, and the pairing of
striped leggings with turtlenecks and grunge-inspired t-shirts
. As for the masses, there were
solid frocks
and
silk floral numbers
that were so crowd pleasing it hurt. It came together with a rock n' roll attitude, a pretty mish-mash of influences from the 60's, 70's, and 90's. For the more trendy of Walker's fans, they would have liked how it all came together a little off-kilter and for the more mainstream or conservative fashionistas, they could easily have broken down the looks to find many covetable 'basics'. This is also a success story for the ever-growing argument that contemporary designers lack vision and originality, Walker's collections are her own, even if more than a handful of people can actually afford to wear her clothing.