Karlie Kloss Wearing Sneakers
19 Reasons Karlie Kloss Is Our Street Style Icon For Life
ADVERTISEMENT ( more slides)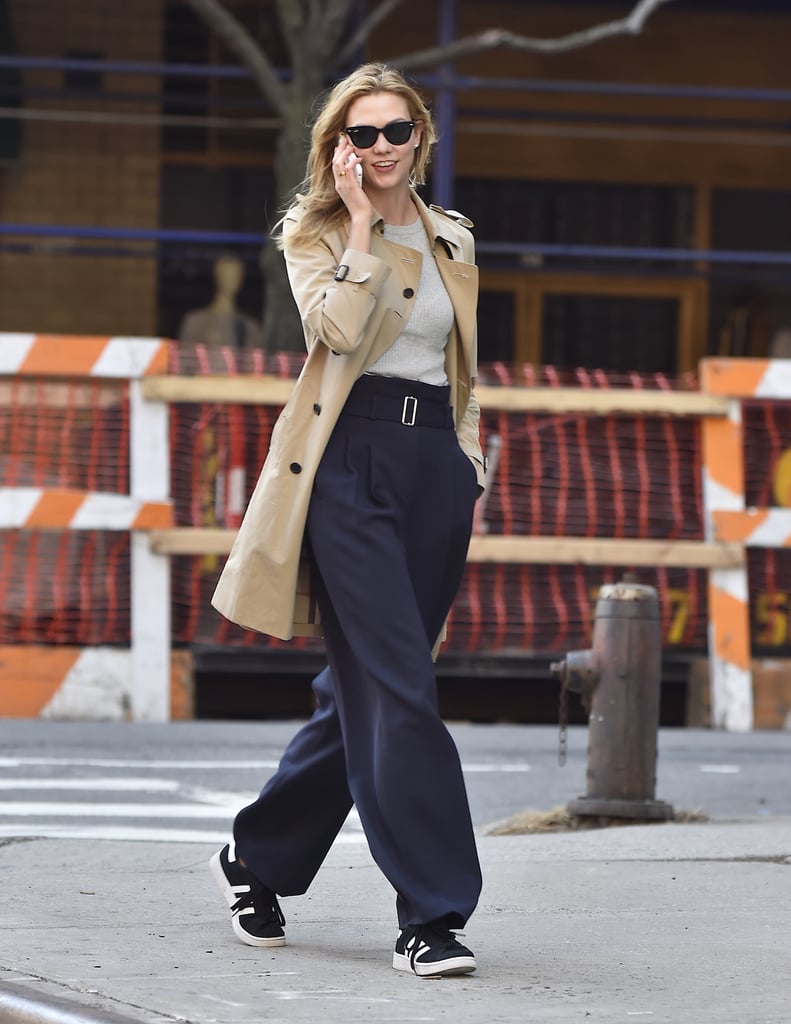 1
19 Reasons Karlie Kloss Is Our Street Style Icon For Life
Supermodel Karlie Kloss has yet to meet a pair of sneakers she doesn't like. She's worn the functional footwear in just about
every style on the market
, from Yeezy high-tops to designer trainers. But Karlie's not just rocking her flats with leggings and a parka on the street. She considers them
for red carpet events
just as she would a pair of heels, confirming that sneakers are appropriate for any event. You could shrug us off: "Psh,
she's a model
standing tall at 6'1. No wonder sneakers don't make her
legs look stumpy
." Karlie, who just made
Time's 100 Most Influential People list
as an icon, knows just which
dresses call for low-tops
and just the right pant silhouette to pair with platforms. Read on for a few styling hacks straight from Ms. Kloss, then shop for the shoes you need to pull them off. We could all
benefit from a few of these tips
during this feel-good time of the year.