What goes better with a pretty dress than a posh royal? How about shoes and heels to match. Kate Middleton has already conquered the coat [1] and hat game, but true to her family's lineage [2], she's mastered yet another skill that's made us take notice: the art of coordination.
Once put down for being too rigid, the matchy-matchy [3] aesthetic has gotten a major vote of confidence from the Duchess, who has worn shoes to match her dress, bags to match her heels, and everything in between (can you say coat-and-fascinator set? She sure did). So we're bowing to Kate's most excellent wardrobe harmony and awarding her a medal of coordination for the following looks.
Kate Middelton at Bletchley Park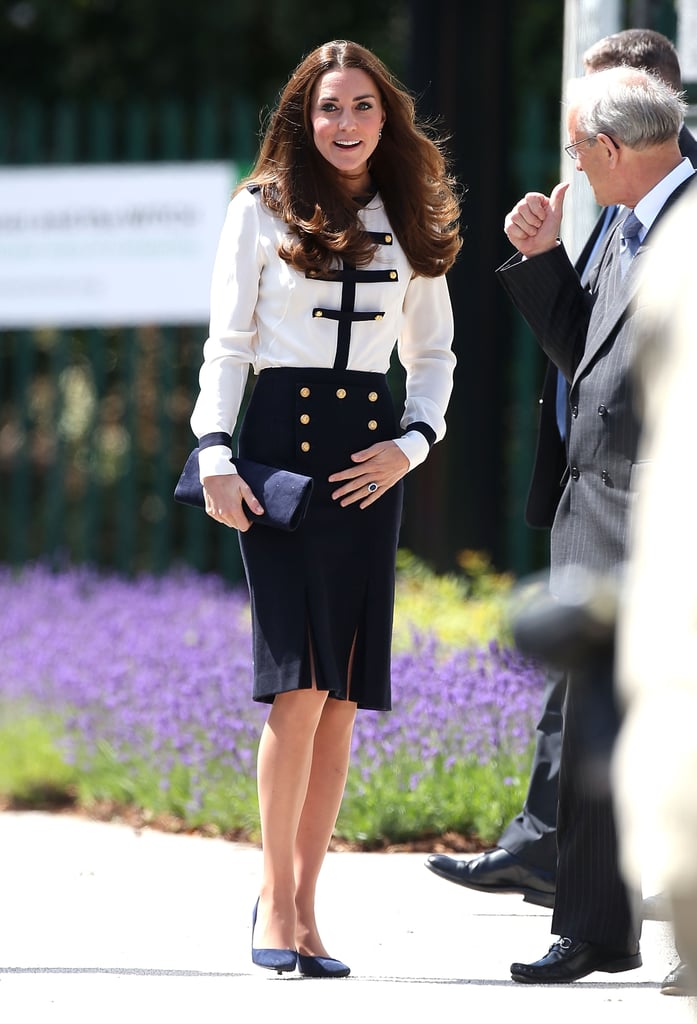 Kate was in the navy when she paired her nautical ensemble with deep blue pumps and a clutch.
Kate Middleton at the Tower of London's Ceramic Poppy Field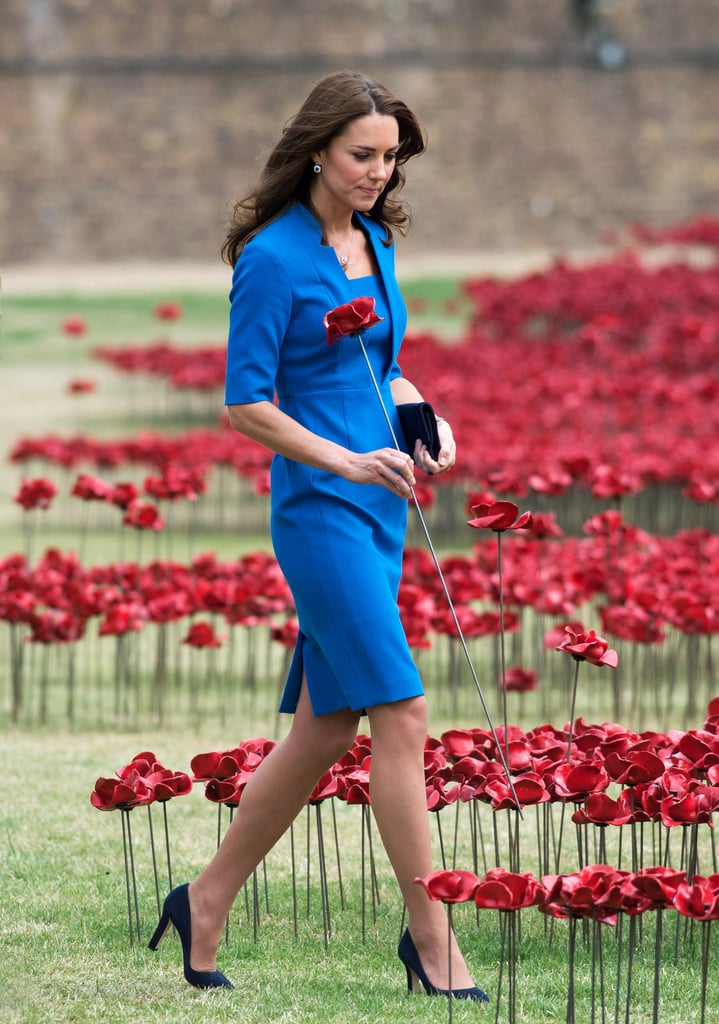 Take that poppies! A red field of ceramic buds was no match for the dynamism of this well-coordinated outfit.
Kate Middleton at New Zealand's Government House
Yes, she matched her scarlet hat to her coat, but did you notice she also paired her heels and bag?
Kate Middleton at Winmalee Guide Hall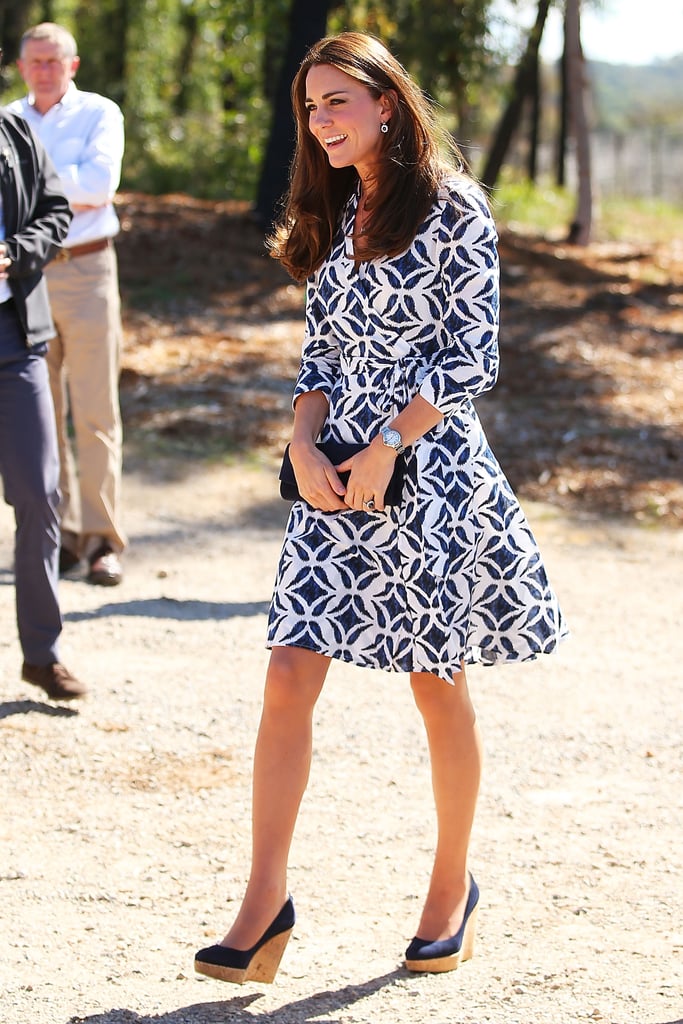 Once again, Kate taught us that some is good, but more is better when she coordinated her beloved Stuart Weitzman wedges [4] to her clutch and her graphic print.
Kate Middleton in Normandy, France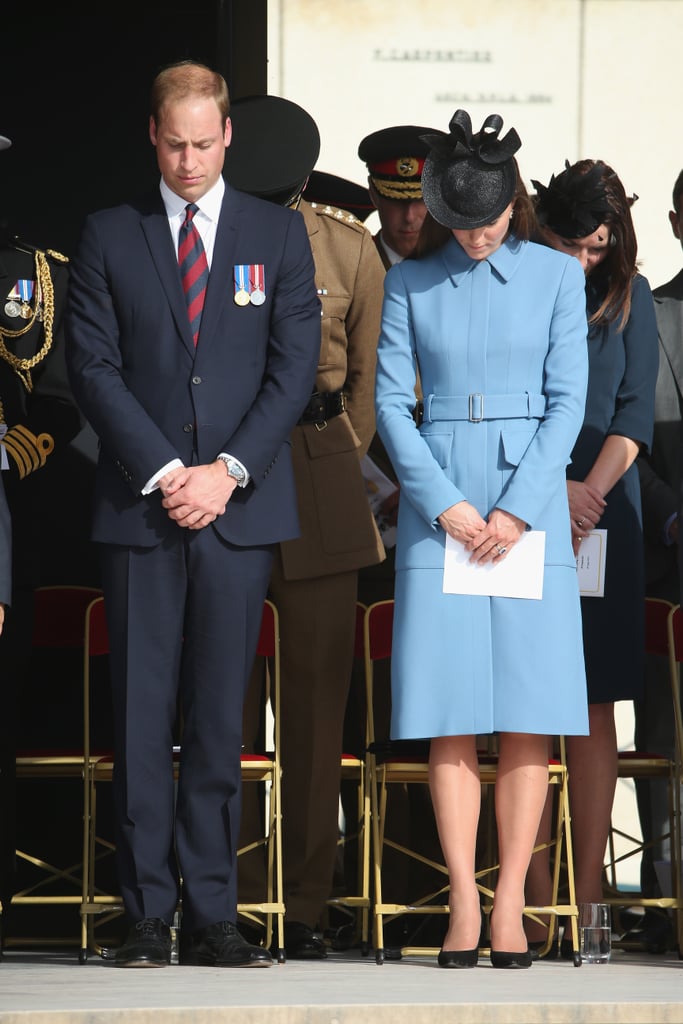 When Kate paired her black fascinator and heels, she really made the crowd take notice.
Kate Middleton in London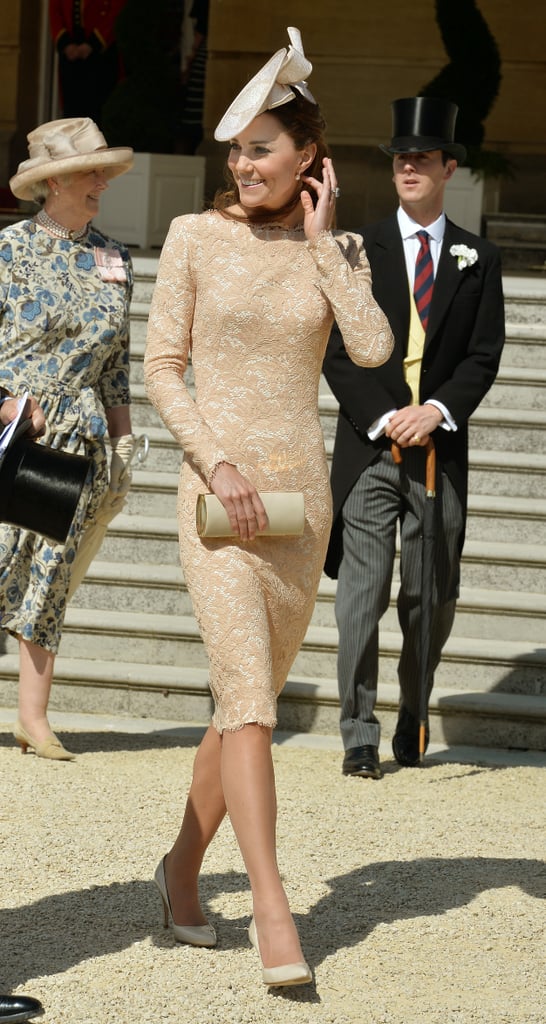 In one of her greatest accomplishments in matching, Kate went 100 percent blush when she paired her lace Alexander McQueen dress to her hat, bag, and heels.
Kate Middleton at Blessed Sacrament School
Still, more subtle combinations have no less impact, as Kate proved with her nude accessories and poppy sheath.
Kate Middleton at the Glasgow 2014 Commonwealth Games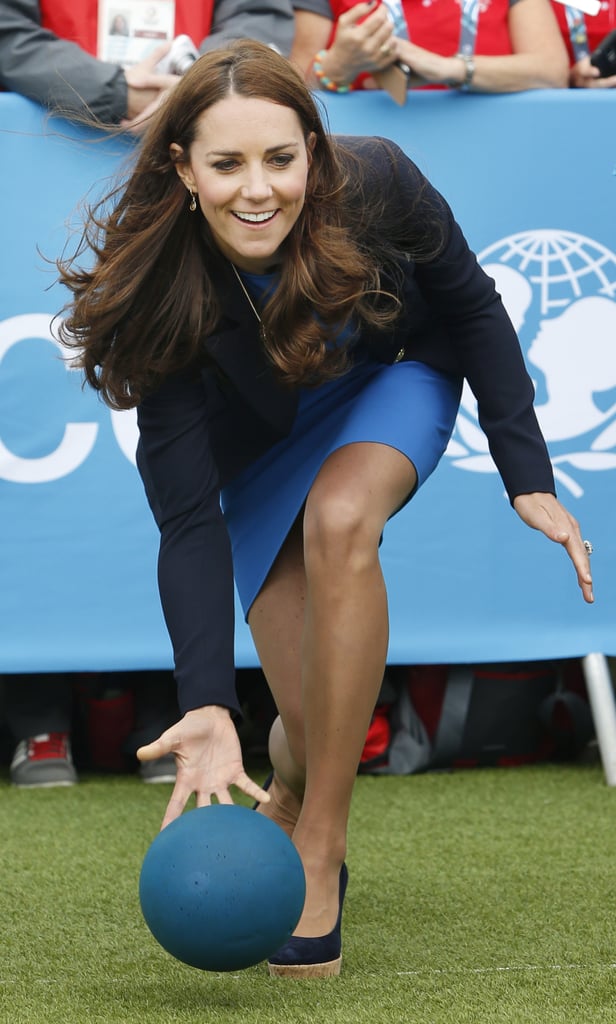 Call it a coincidence, but even the ball matched this blue look.
Kate Middleton at St. Symphorien Military Cemetery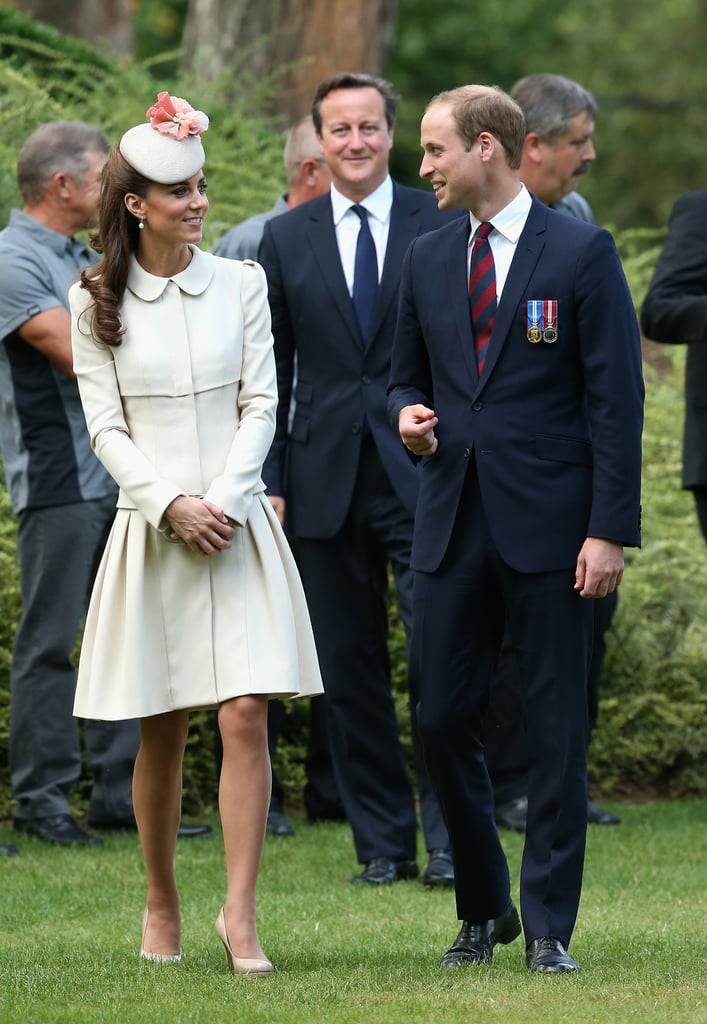 And while William may be her finest accessory, his rich suiting was no match for the loveliness of Kate's neutral ensemble.