Her first day out in Belgium and Kate Middleton is already setting trends. Not that it comes as any surprise from everybody's favorite royal [1] — but true to form, the duchess debuted another must-mimic outfit when she attended a WWI commemoration ceremony [2] in a cream-colored Alexander McQueen collared coatdress. Now, we can't stop thinking how sweet our own looks would be with the same demure, Peter Pan-style collars — well, and a chic headpiece to match. But since we rarely have the occasion for such elegant headwear, we'll settle for the dress instead. Just scroll to shop the latest Kate Middleton effect.
Source: Getty [3]
Kate Middleton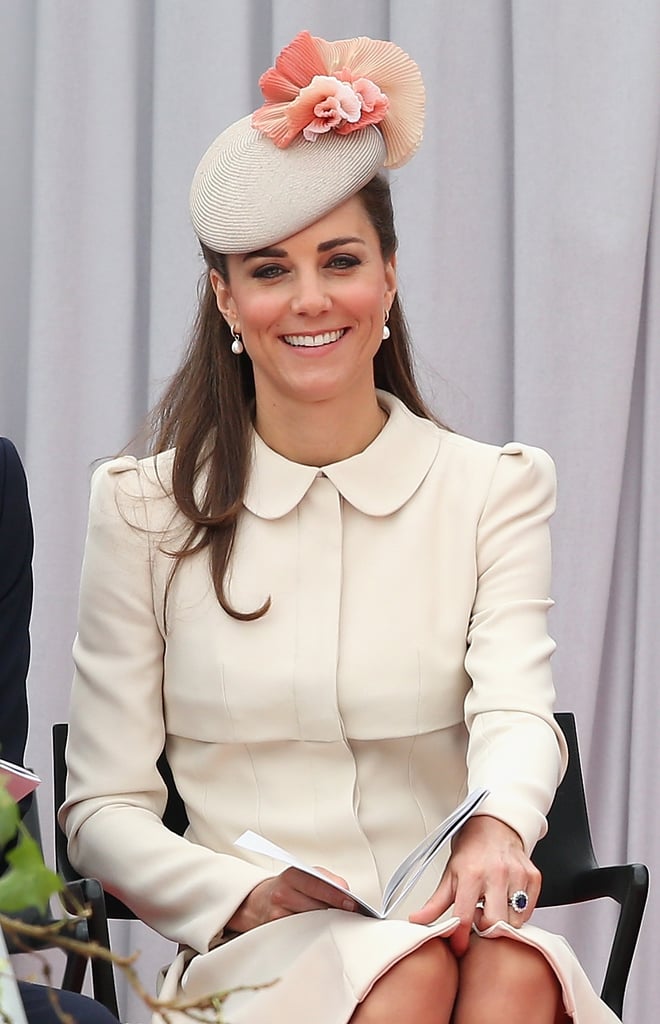 Kate topped her creamy white dress with a pop of pink on her hat.
Kate Middleton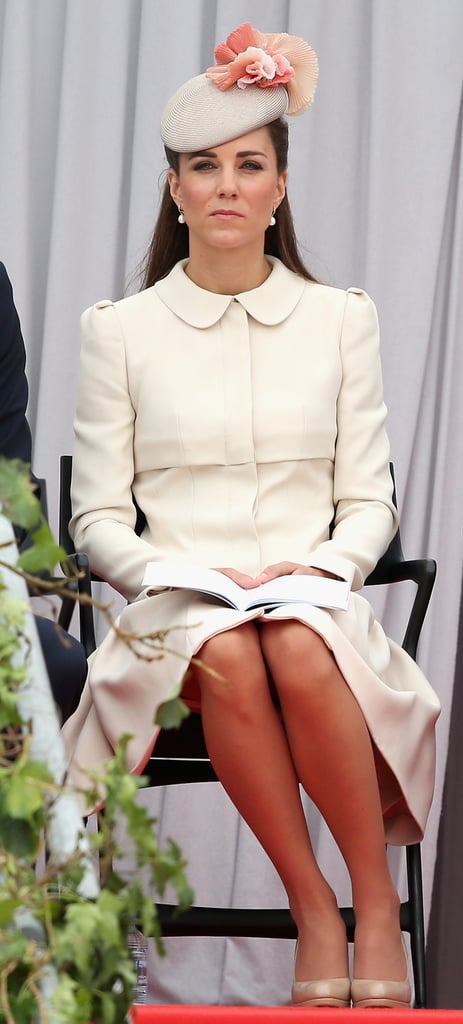 She showed off the ladylike silhouette during the WWI Commemoration Ceremony in Belgium.
Kate Middleton

She completed the elegant ensemble with a pair of go-to nude pumps and pretty drop earrings, making the look classic Kate — classic and uncomplicated.
ASOS White Sleeveless Collared Dress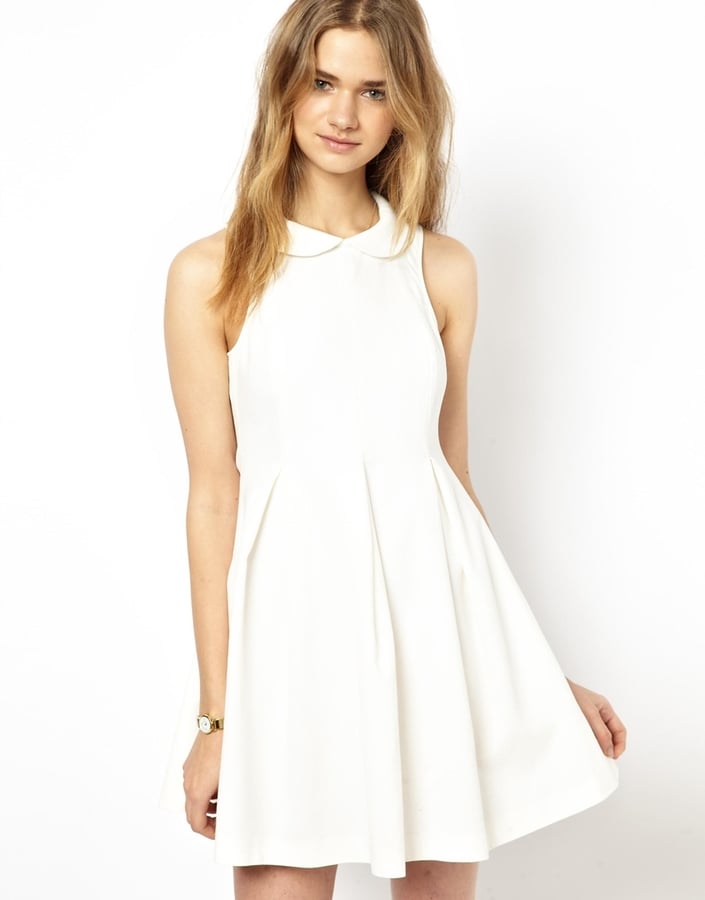 Mademoiselle Tara Cotton Pique Dress with Collar [4] ($261)
ASOS White Collared Dress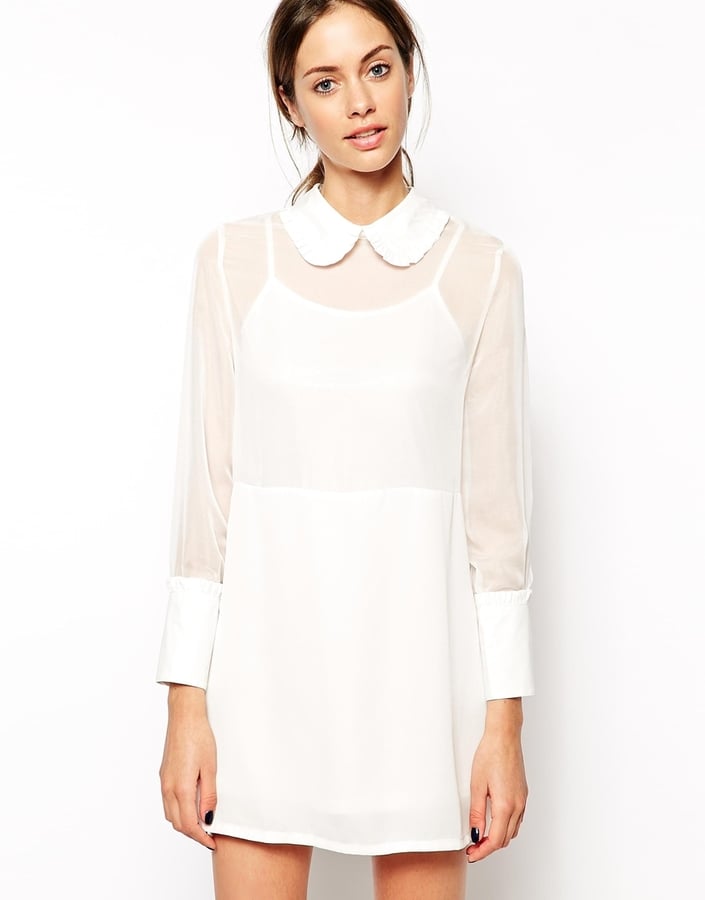 The Laden Showroom X Even Vintage Sheer Panel Dress [5] ($87)
Tory Burch White Collared Dress

Tory Burch Kimberly Belted Dress With Detachable Collar [6] ($375)
Burberry White Shirtdress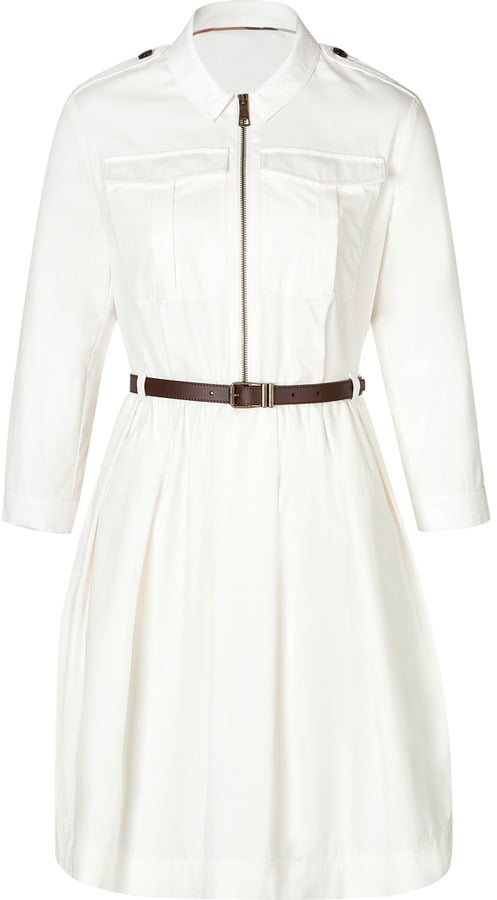 Burberry Military Cotton Shirt Dress in White [7] ($327)
Urban Outfitters White Lace Collared Dress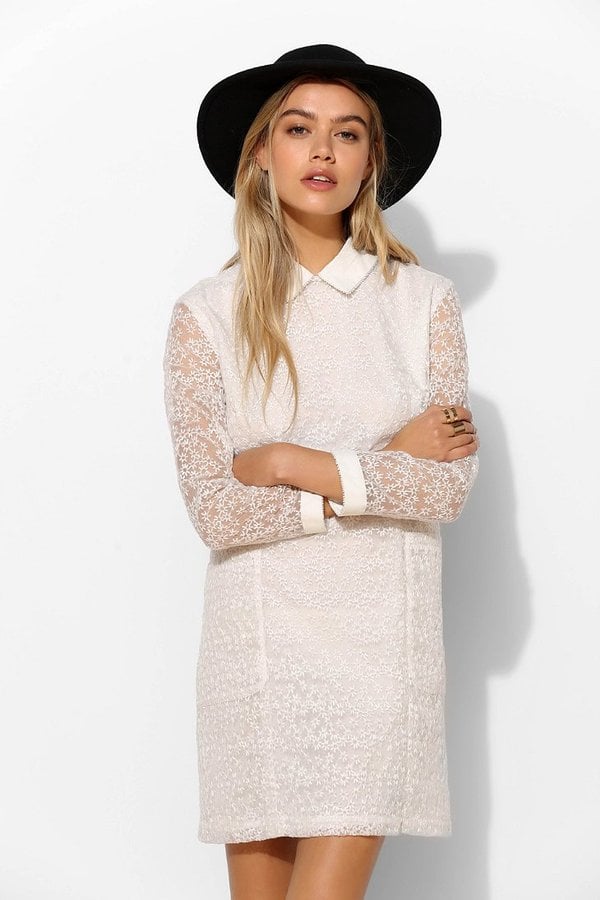 Little White Lies Lace Collared Dress [8] ($159)