Kate Moss at Topshop Opening in London
CelebStyle Smarts
This week's celebs dazzled in a symphony of red carpet frocks and fresh street style. We love how Reese elevated her causal look with funky accessories, while Kate impressed us with her backwards styling. So inspiring. Were you paying close attention to our fashion notes? Time to test your skills!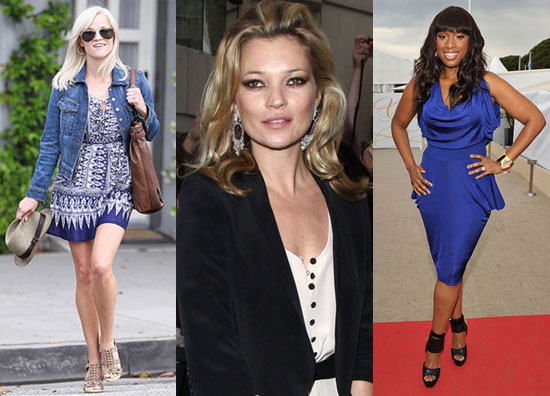 CelebStyle Smarts
What kind of shoes did Kate Moss pair with her Topshop outfit?
Reese Witherspoon's dress had what kind of print on it?
Diane Kruger attended the Fox event wearing an outfit from which brand?
Jennifer Hudson wore a cobalt Alexander McQueen dress to which event?
Elettra Wiedemann wore which fail-safe item to the Vogue party?
Link Love