Between her onscreen turn in The Other Woman [1] and her new role as the face of Express, Kate Upton's already had a busy Summer. Fortunately, we got a few minutes to hang with the beauty at the celebration for her Express Fall '14 denim campaign, where the conversation naturally centered around the topic du jour: we talked jeans, favorite cuts, and how to style them — though that's not all she had to say.
The supermodel also opened up about her favorite '90s trends, Summer travel plans, and style icons — who just might surprise you. Scroll on for five minutes with Miss Upton.
Source: Getty / Dimitrios Kambouris [2]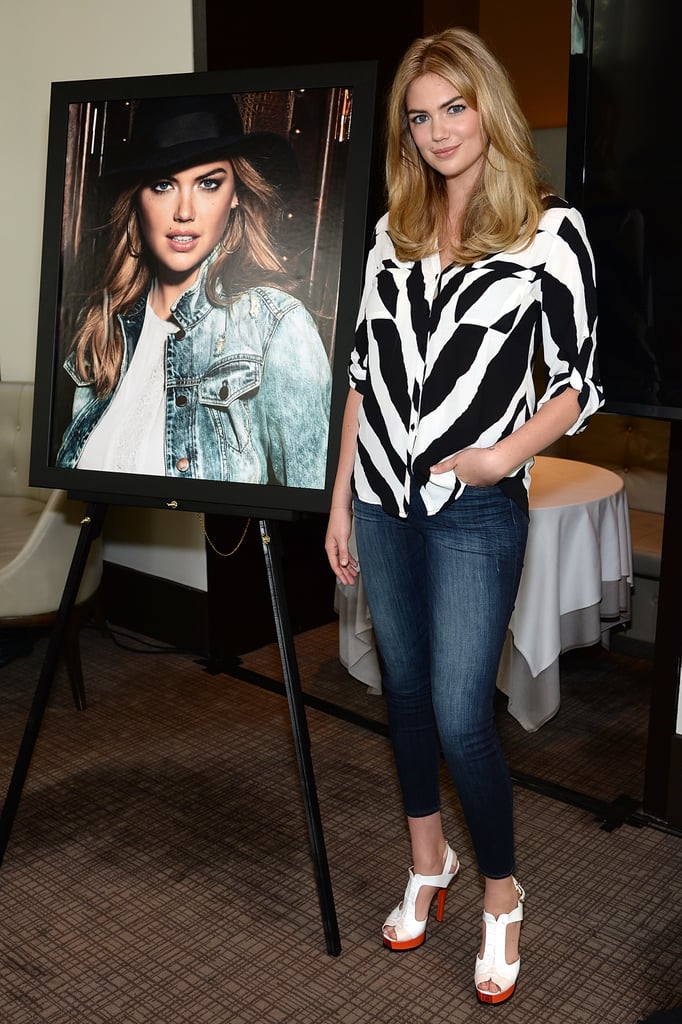 POPSUGAR: You're the face of Express's Fall '14 denim campaign, so we're obviously curious what your favorite pair of jeans are and how you style them day to night.
Kate Upton: I love skinny jeans, midrise. I've been wearing high-rise a lot lately, but I'm so tall, they end up being midrise anyway [laughs]. I love during the daytime wearing cute flats — maybe Sam Edelman, or Dolce [Vita] has really awesome embellished flats — to add something interesting, and putting just a t-shirt with it and a cute lip color. For night, I love heels and a blazer or a leather jacket.
PS: Obviously nostalgia is having such a huge fashion moment. What were some of your other teen mall hangouts or favorite stores?
KU: It was Express, Claire's — I loved Claire's! In Florida, you're wearing bikinis, camis, jeans. You didn't really need a whole lot.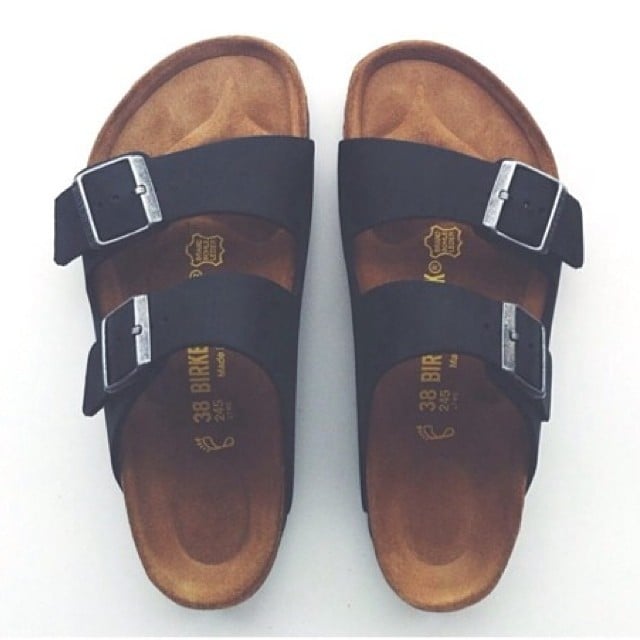 PS: Are there any '90s trends you would rock now?
KU: I have a pair of Birkenstocks. . . . I don't know if I'll wear them. I'm warming up to the idea [laughs].
PS: Switching gears a bit, what about the best piece of fashion advice you've ever gotten? Anything that's stuck with you?
KU: My mom always told me that it's all about confidence; it's not about what you're actually wearing. Anytime you walk into a room, just smile, and nobody will even look at what you're wearing.
Source: Instagram user erikaj_ [3]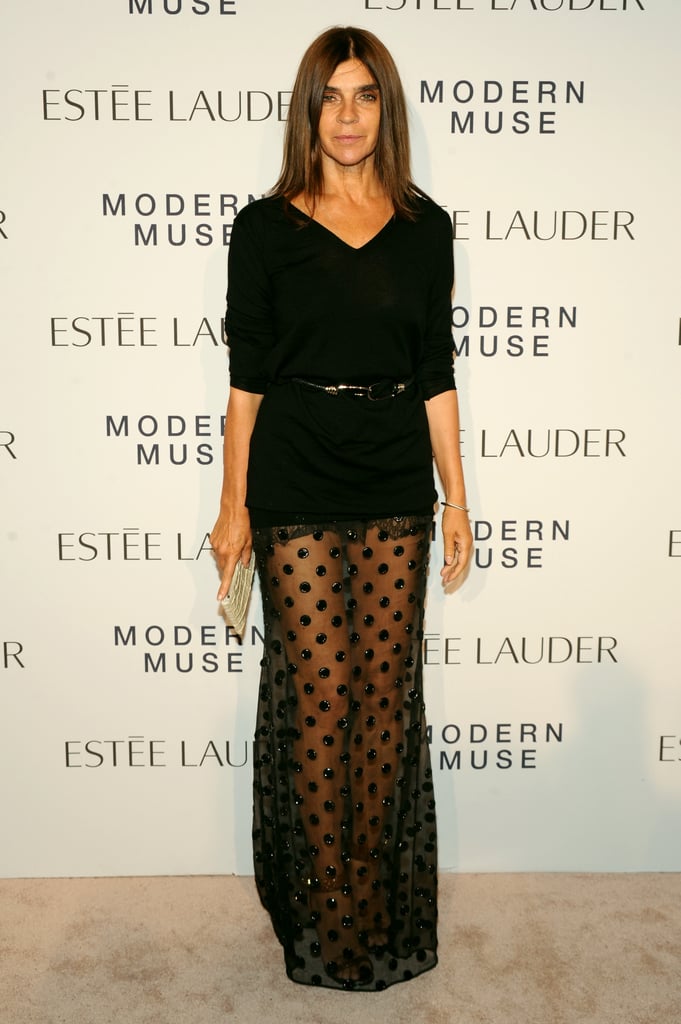 PS: Great advice! How about fashion icons: are there other women in the industry who inspire your style?
KU: I love Carine Roitfeld. I think that she has a really cool, sexy, sophisticated style.
PS: What was your last great fashion purchase?
KU: I got this awesome new Alaïa dress on sale!
PS: Obviously you've done some pretty amazing shoots — magazine covers and editorials. Is there any one that stands out in your mind as your favorite or most memorable?
KU: I loved working with Mario Testino and Tonne Goodman for American Vogue, and that's my favorite shoot because the energy was so positive and they were so uplifting and we were laughing the whole time. We got to go to Uruguay.
PS: Sounds like an amazing trip. What about this Summer — any travel plans lined up?
KU: I've had a very family-filled Summer so far. My sister just had a baby, and my other sister just got married, so I've been traveling back and forth to see them.