When you're attending a yacht party in Cannes — and you count Olivier Rousteing among your closest friends — you do as Kim Kardashian [1] did and have him make a custom dress for the occasion. The resulting rope-detailed gown was perfect for the boat party, not to mention perfect for flaunting Kim's famous assets. But don't take my word for it — scroll through to see the custom creation up close and from every angle. You can't dispute it's pretty on point for Kim's very glamorous #yachtlife [2].
Kim Kardashian
The new Mrs. West made her way onto the Mail Online Boat Party in Cannes in a curve-flaunting custom Balmain gown.
Kim Kardashian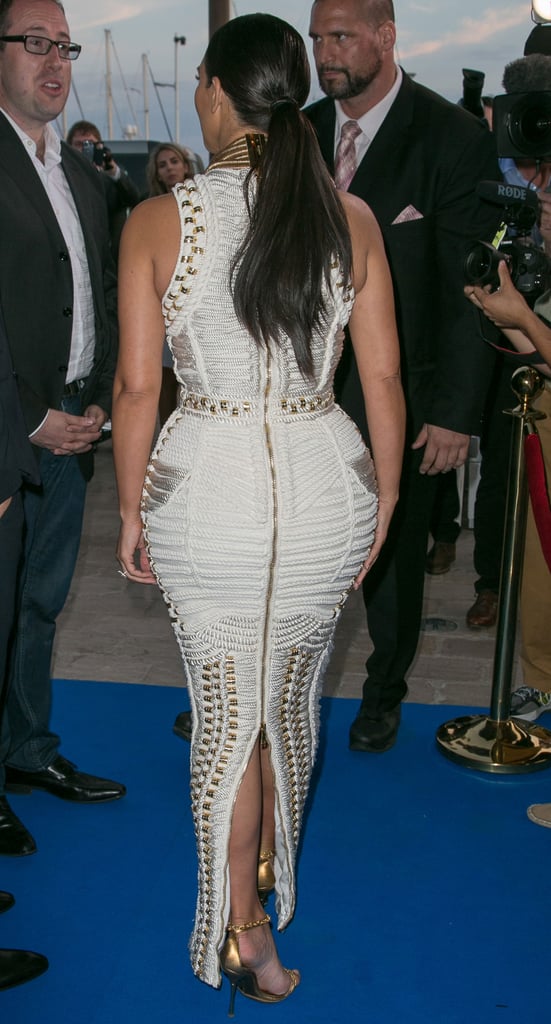 Front to back, the gown was covered in the same woven rope detailing. The body-conscious creation didn't reveal much skin, save for a flash of leg when she turned around.
Kim Kardashian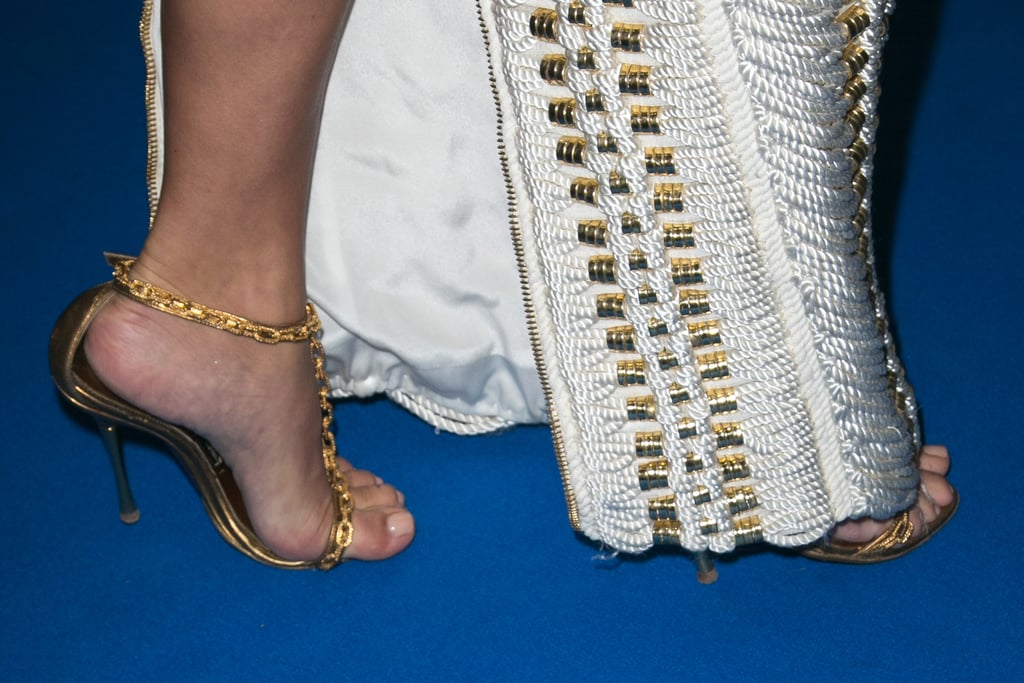 Her gold heels echoed the gold detailing on the dress.
Kim Kardashian
The custom gown was constructed with pieces of rope and gold hardware.
Kim Kardashian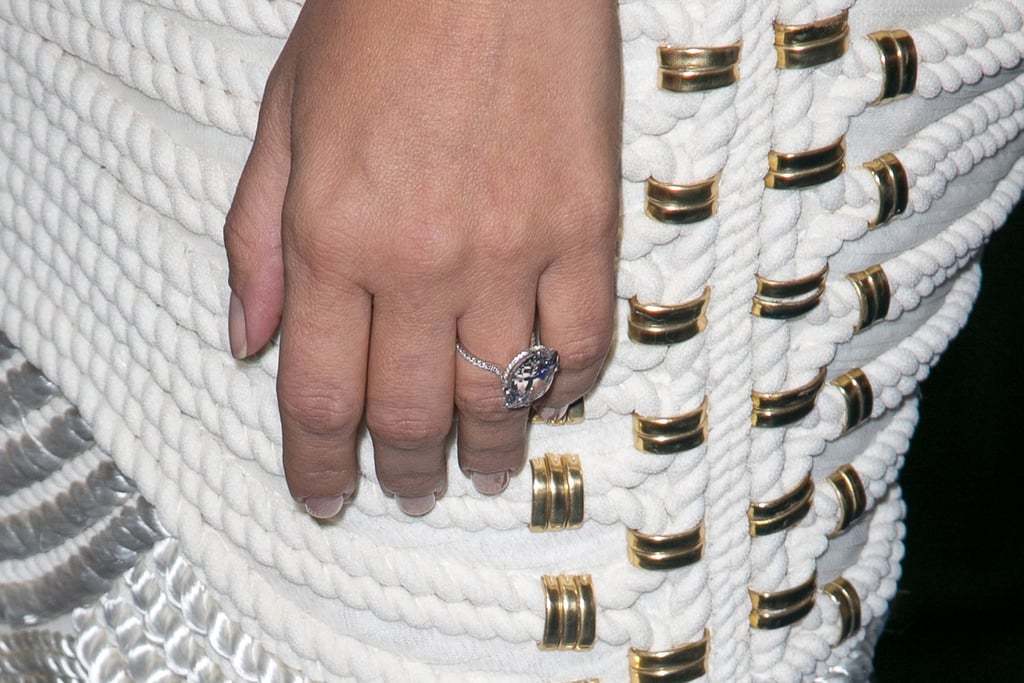 We get a closer look at Olivier Rousteing's handiwork — and her megawatt ring.
Kim Kardashian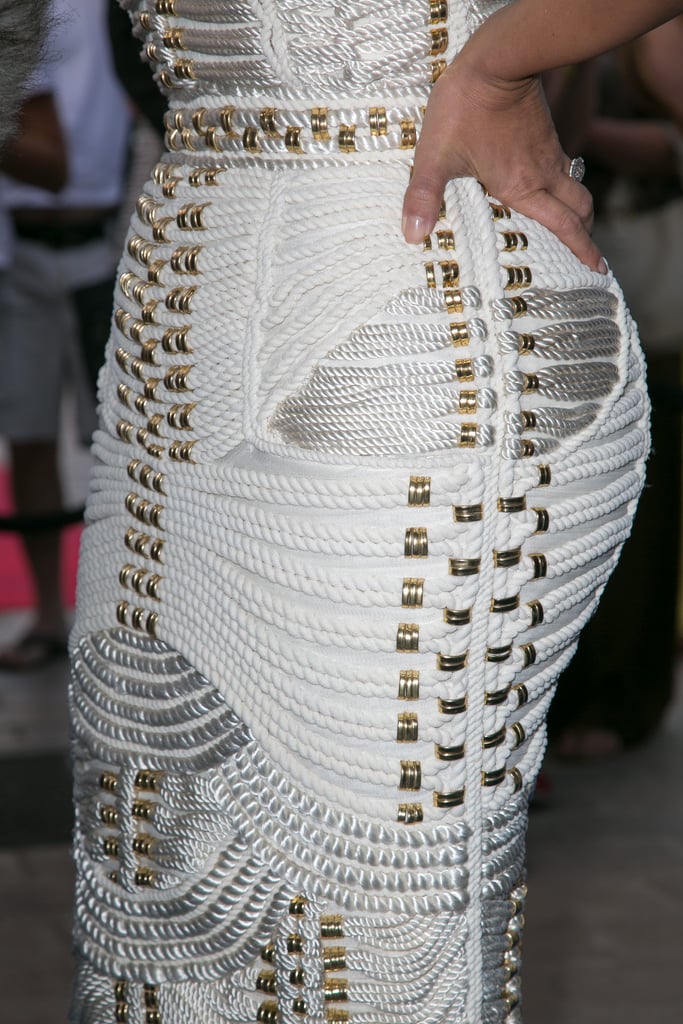 The gown was custom fit to Kim's famous curves.
Kim Kardashian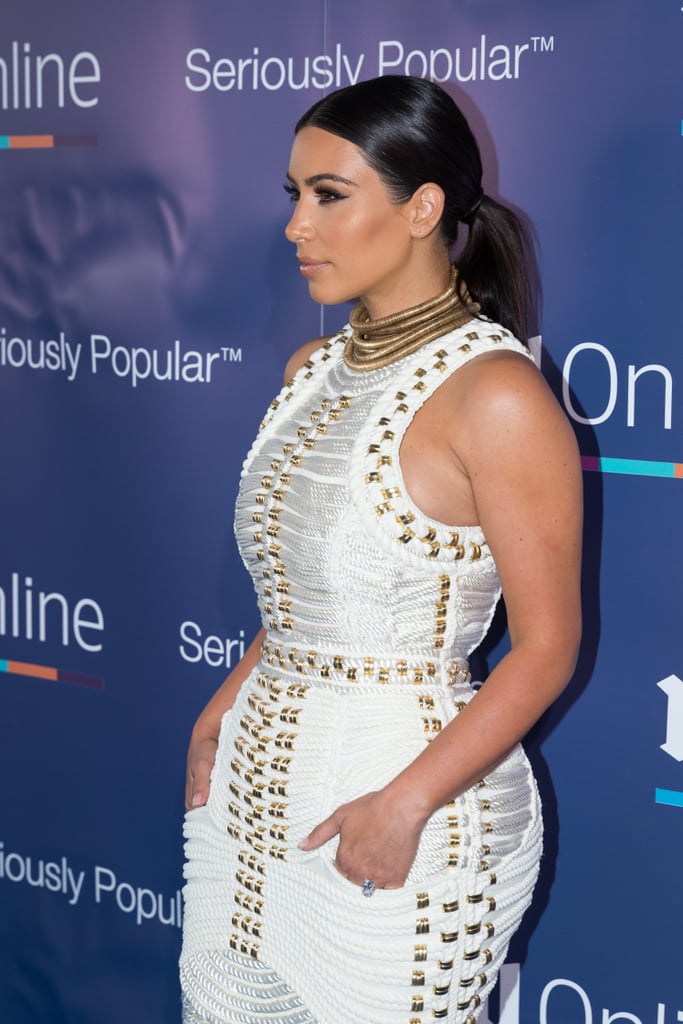 Pockets?! Olivier Rousteing thought of everything when he designed this number, even giving Kim pockets.
Kim Kardashian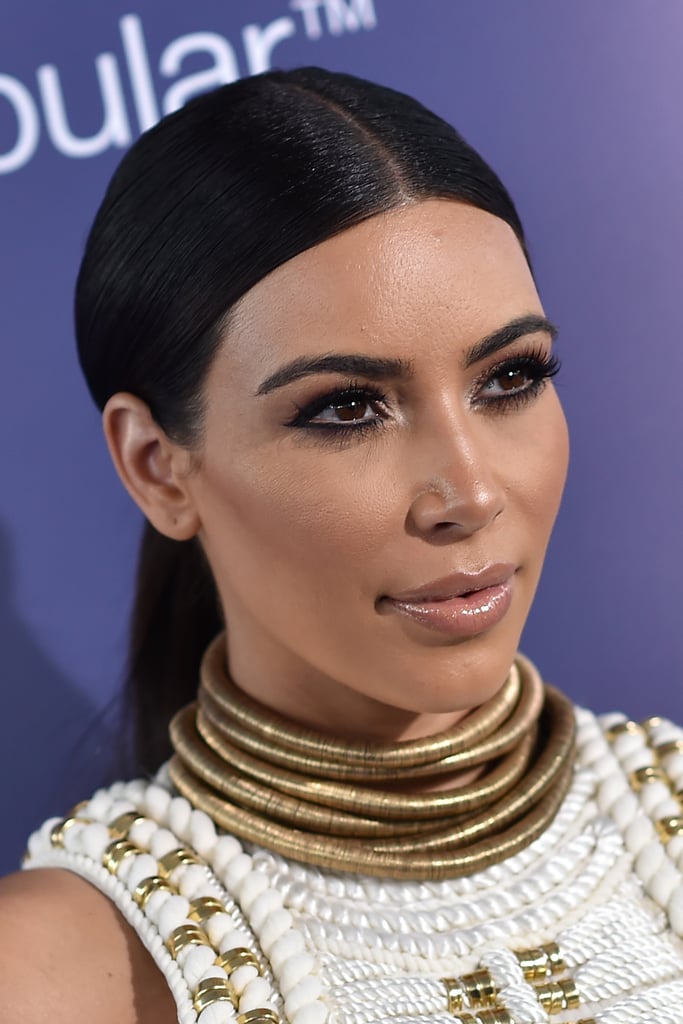 A stack of gold chokers completed the look, giving Kim kind of a Cleopatra vibe, no?
Kim Kardashian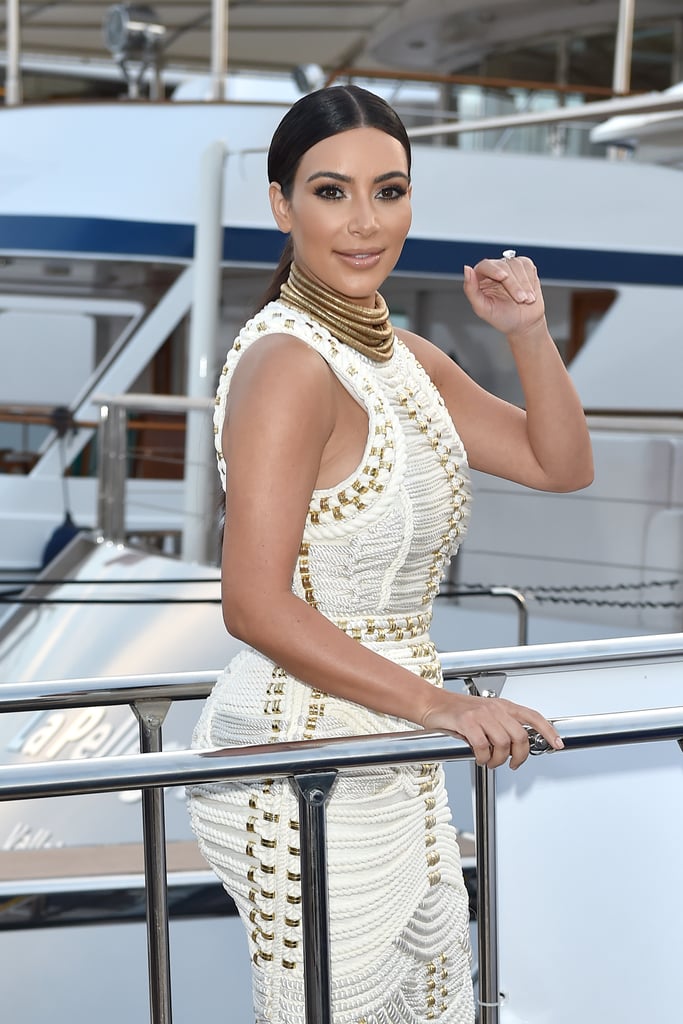 Kim's rope detail gown might just be the perfect nautical-inspired confection for a night on a yacht.
Kim Kardashian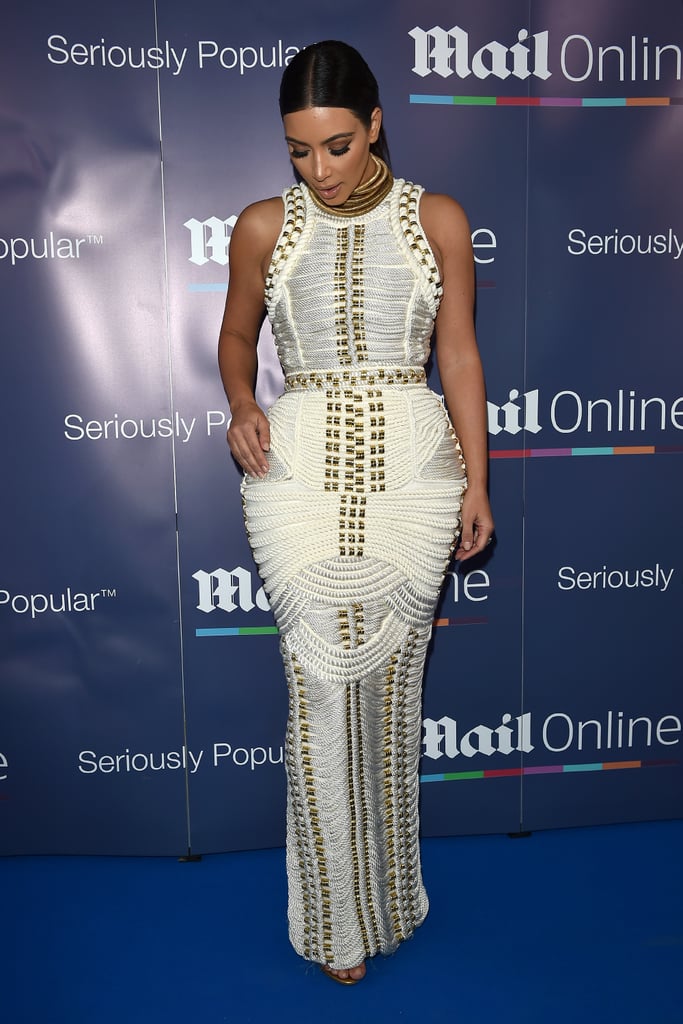 With details like that, we can't even blame Kim for checking out her own dress.