There's a right way and wrong way to show skin — but Kim Kardashian [1] may have just found the gray area. When she stepped out for an LA event on Wednesday [2] to support artist Donald Robertson, she walked the line between covered up and overexposed and may have just single-handedly raised the sexy factor on a piece of clothing that's most often deemed "man repelling." With her cutout jumpsuit, Mrs. West revealed more than a hint of skin, showcasing her famous assets from the waist up but keeping it pretty modest from the waist down. Still, that bold flash of skin up top might just be enough to file the entire outfit under "scandalous" — but we'll let you decide. Scroll on for the details and cast your vote.
Kim Kardashian Cutout Jumpsuit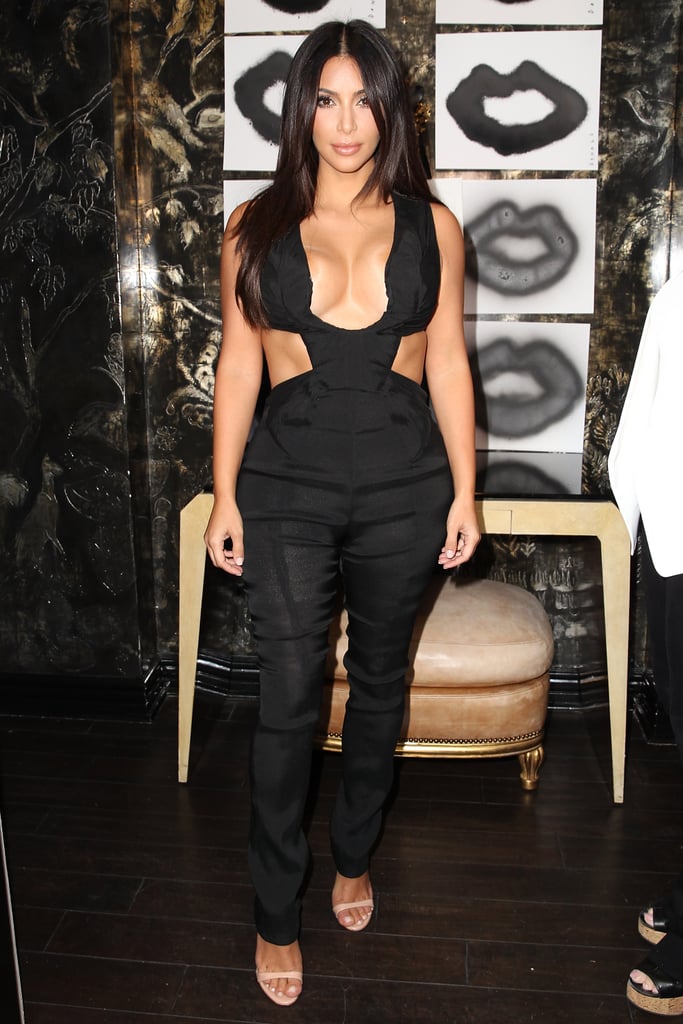 Following the age-old style rule, Kim covered up on bottom to balance out her very exposed top half. Still, with more than a hint of skin on display, she may have gone overboard. Keep scrolling and tell us what you think below.
Did Kim Go Too Far?