At this point, we're nearly immune to Kim Kardashian's curve-flaunting styles [1] — nearly. But when Mrs. West one-upped herself in a body-conscious and completely nude-hued skirt and crop top, we did a double take. At first it looked as if Kim had forgotten her clothes altogether — with a tight fit and flesh tone, it's easy to make that mistake, and we're sure that illusion didn't escape Kim's mind either. The question is this: did she pull it off? That's for you to decide — scroll through and vote right here.
Kim Kardashian's Nude Dress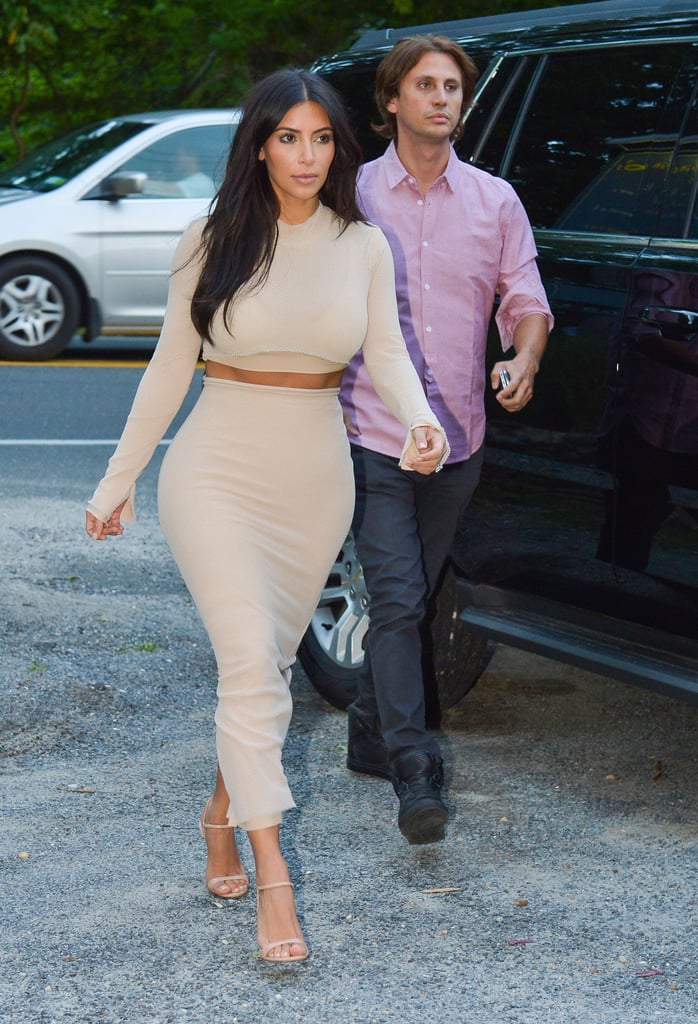 The two-piece combo is right on par with Kim's usually sexy styles, only made more scandalous by its nude hue.
Kim Kardashian's Nude Dress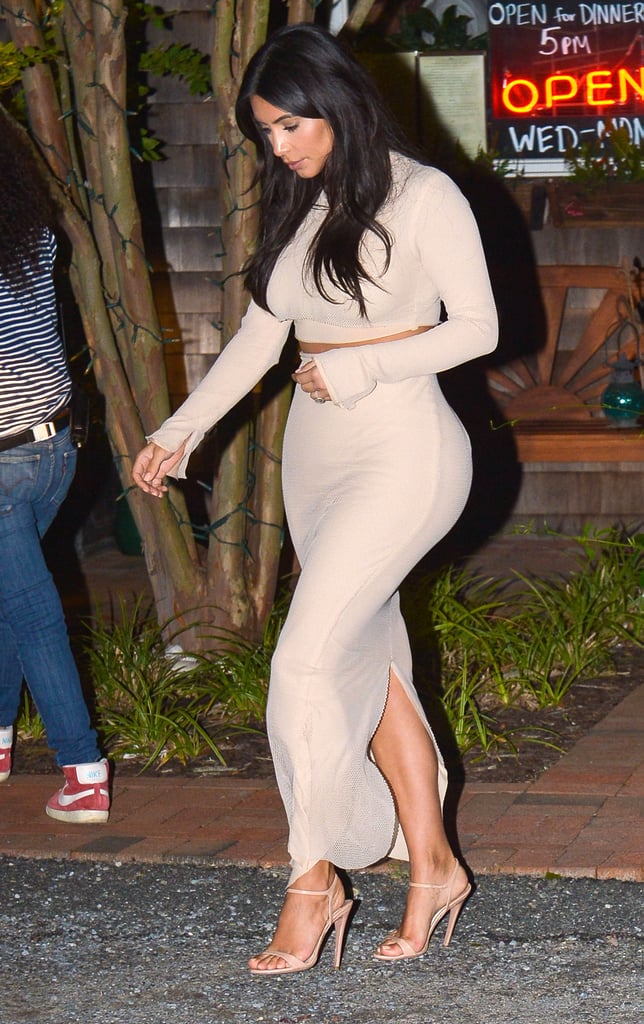 The formfitting style was perfect for flaunting her famous curves, and she completed the look with a pair of nude sandals, too.
Did She Pull It Off?