Kim Kardashian in Nude Dresses | Video
Kim Kardashian's Sexiest Nude Moments!
Like us on Facebook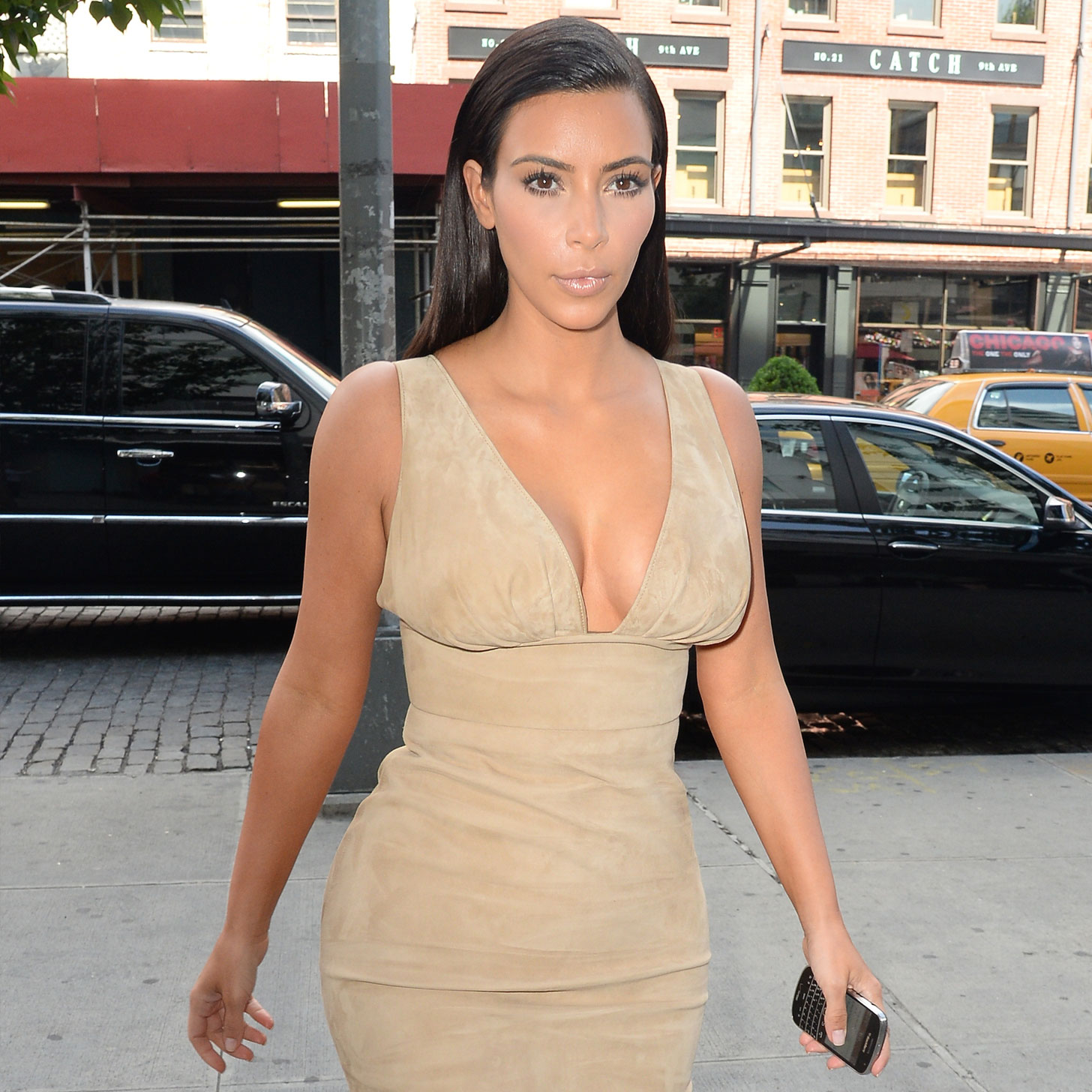 Kim Kardashian has made the move to the high-fashion set — wearing spot-on outfits day in and day out! We've been noticing a trend with her style: she keeps reaching for nudes! From nude jackets and coats to supertight dresses and jeans, here are Kim's hottest nude moments so far.
On Allison: Massimo Dutti jacket, Monika Chiang shorts, Gap top