It doesn't take much for Kim Kardashian [1] to turn heads — but her latest looks in Paris are about as sexy as you can get, by day. No, no minidresses here — wearing Mother denim in one look and a pencil skirt in the other, Kim managed to turn up the sultry factor with just her top, well, and those curves.
Of course, it's not just any top. Upon closer inspection, it looks like both body-conscious, cutout pieces are actually bodysuits, and they're just about the sexiest way to top off anything you own. For a closer look at Kim's latest — and further proof that you might just need to invest in your own bodysuit, scroll on.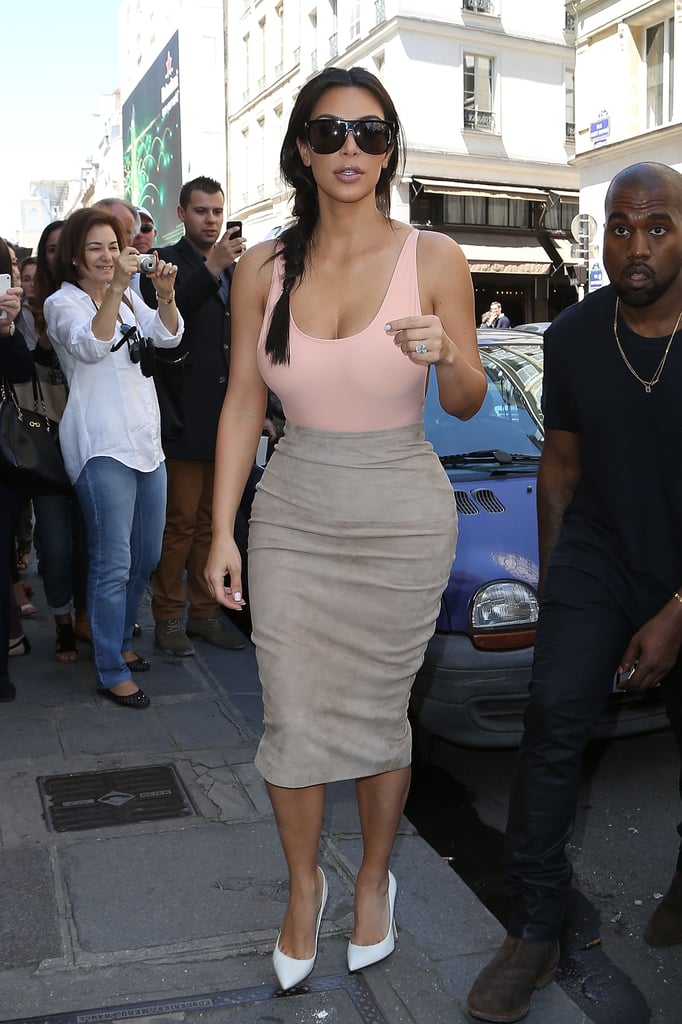 While sightseeing with Kanye at her side, Kim perfected the sexy-sophisticate vibe in a scoop-neck bodysuit and hip-hugging pencil skirt.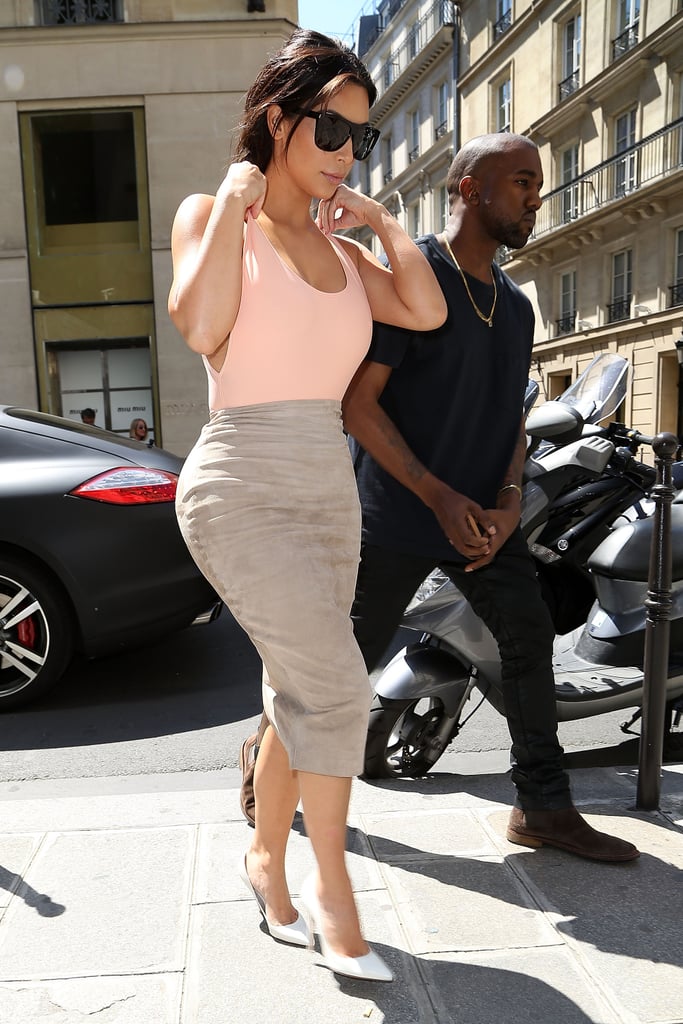 From the side, the bodysuit reveals a bit more skin than your average tank — bonus points: it also stays tucked in place.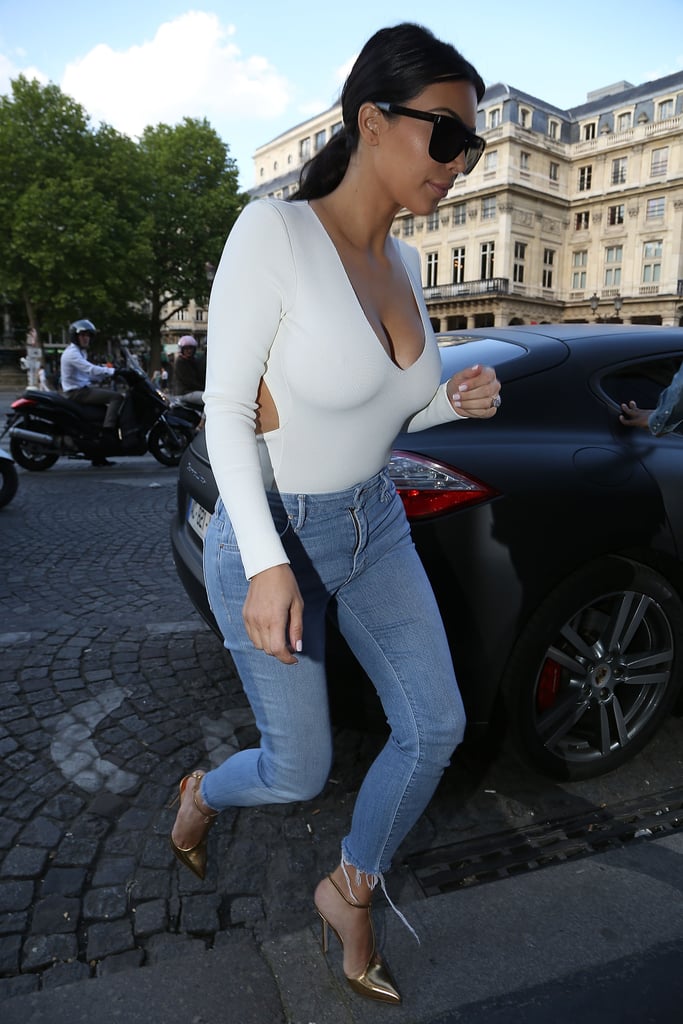 The day before, Kim outfitted high-waisted denim with a cutout, long-sleeve bodysuit. You probably don't need us to tell you just how sexy the resulting look is.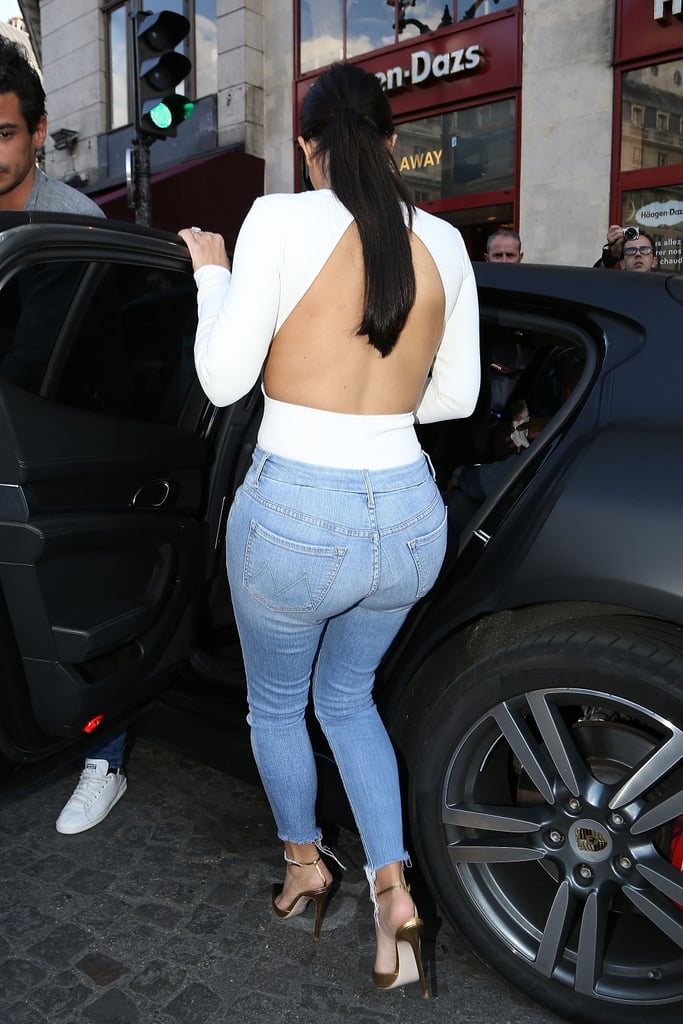 From the back, the bodysuit reveals a whole lot of skin but also stays smooth and doesn't bunch under her skin-tight jeans.