We scratched our heads this Winter when Kim Kardashian [1] bared her stems (and sometimes midriff [2]) in freezing temperatures in NYC. Now, we're wondering if the soon-to-be Mrs. Kanye West [3] isn't keeping up with the weather in Paris either.
From the looks of her latest leather-on-leather look and a heavy suede dress from the day before, we're beginning to think Kim's in need of a weather app. Sure, her prewedding outfits are clearly on par with her high-fashion Kanye-era makeover, but are they practical? It was, after all, about 70 degrees in Paris, albeit a bit rainy. Take a look through her most recent ensembles, and tell us: would you sacrifice being weather-appropriate for style?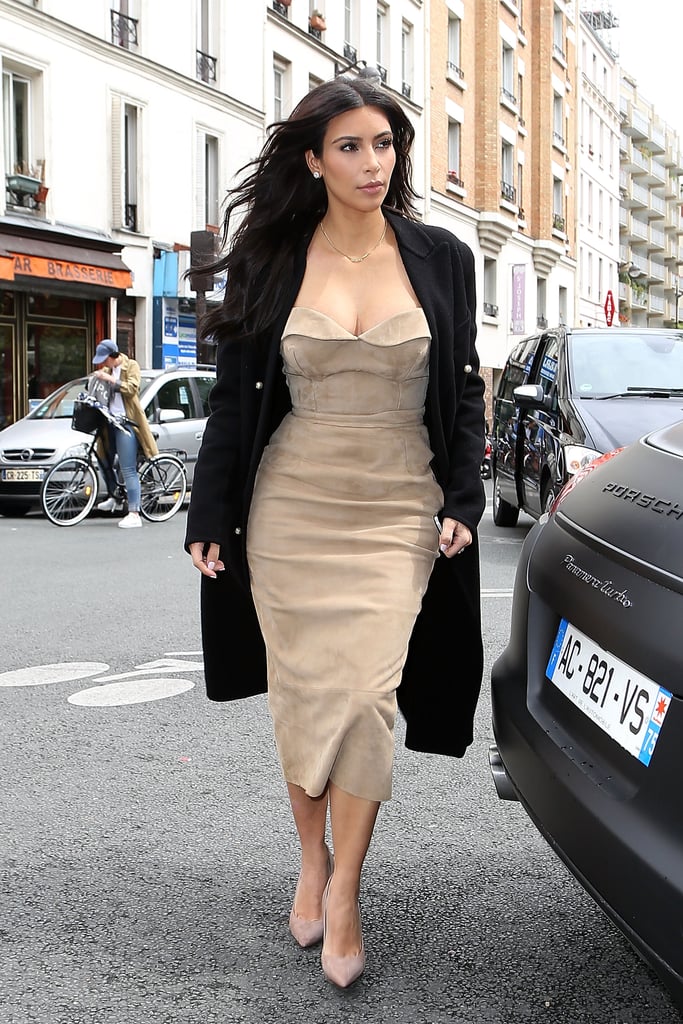 On May 21, Kim topped off a suede strapless dress with an overcoat. We imagine she was nice and toasty in the 66-degree temperatures.
For her evening look, Kim showed a little leg but draped a long coat over her shoulders.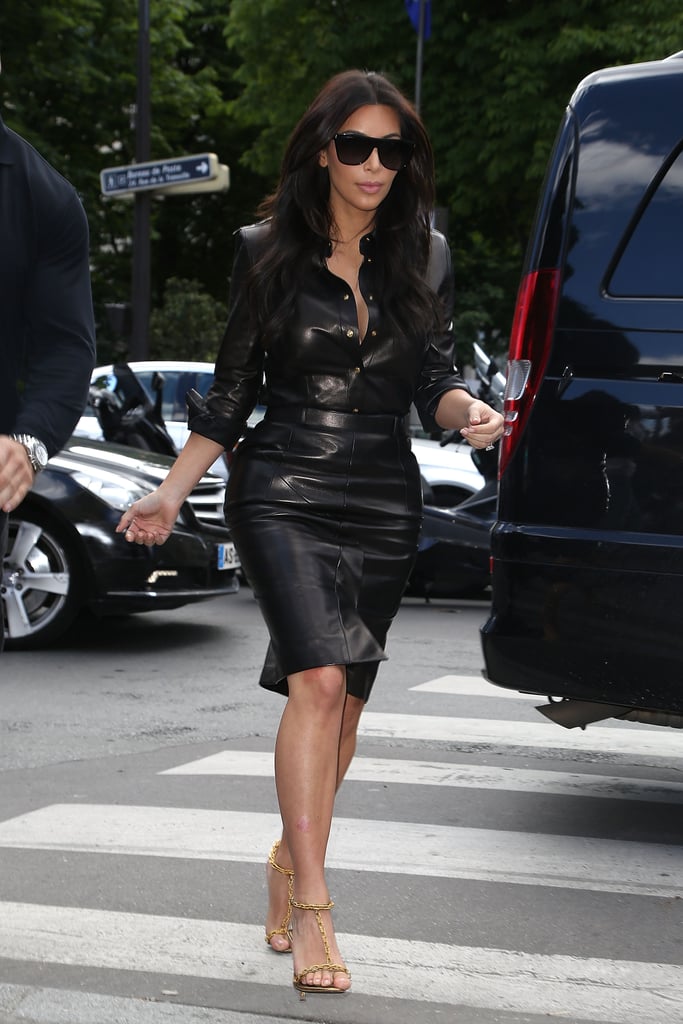 Instead of a lighter-weight Summer cotton, Kim suited up in a leather button-down and matching leather pencil skirt for lunch in Paris.