Jackie or Marilyn? If asked to pick between the two style camps, we'd venture a guess that bombshell Kim Kardashian [1] would likely choose Marilyn Monroe. For the ever-chic and tad more demure Olivia Palermo, we're betting Jackie O. is more her speed. As if to illustrate our point perfectly, both style setters took on this season's sheer-skirt trend in two distinct ways — one curve-conscious and a tad more revealing, one flared and topped with a clean white blazer. We'll let you decide which way you'd rather wear it: are you a Kim or an Olivia?
How to Be a Kim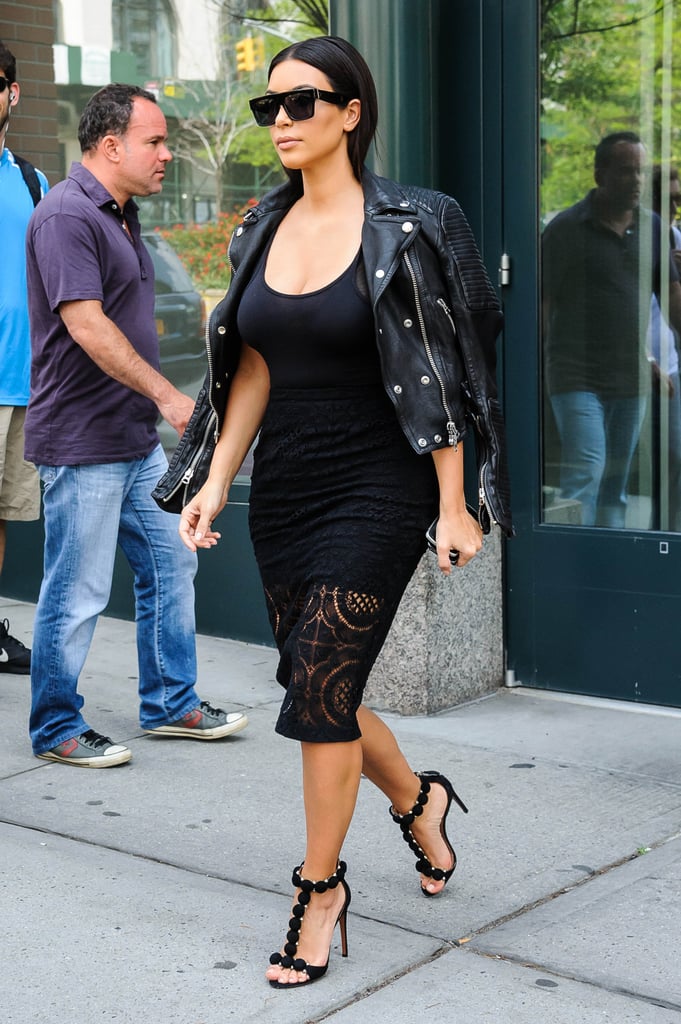 For the sexier, Kim-approved take, look for a sheer pencil skirt that really hugs your hips and turn up the sultry factor with killer heels, an edgy leather jacket, and movie-star-worthy shades.
How to Be an Olivia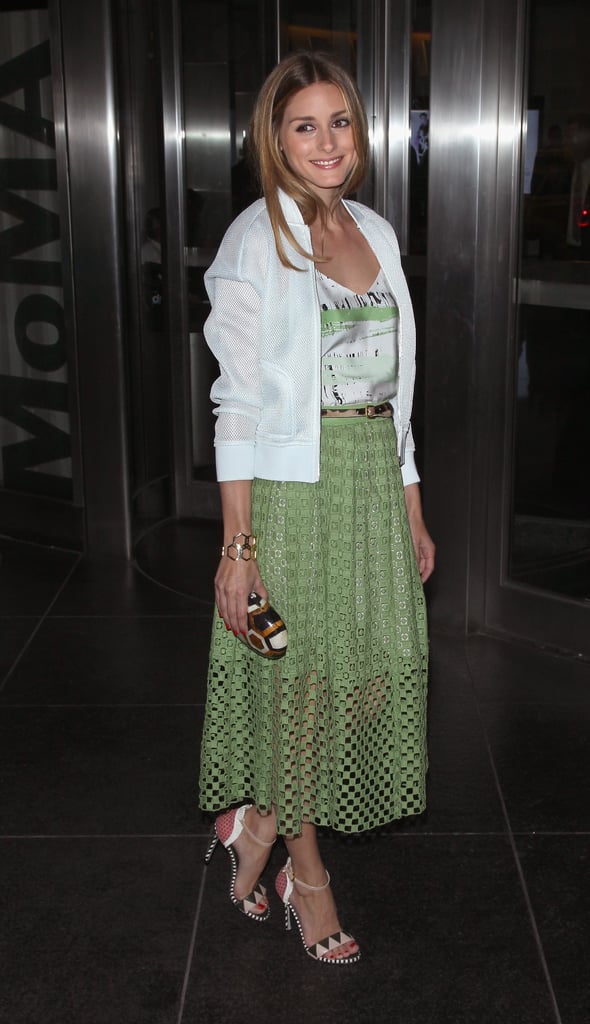 Perfect the Olivia vibe with a full sheer skirt and breezy Summer tank. Top it off with a chic handheld clutch, ankle-strap heels, and a lightweight jacket to complete the elegant and still on-trend effect.