It's not often we see Kim Kardashian [1] dress down. Of course, she might post a casual photo on Instagram here and there, but in public, her makeup is perfectly applied and her curves are enhanced [2] by whatever outfit she's got on. So, spotting her in a graphic tee and laid-back denim feels especially rare (and totally personal, since she's got baby North on her hip). But, it's also kind of cool because, well, we wear graphic tees and cutoffs too.
What we love about slogan shirts is how easily they highlight our character. Instead of styling a meticulously planned ensemble, complete with prints and lots of layers, throwing on one of these is a one-step alternative to putting your personality on display. On that note, we've rounded up the cutest statement tops so you can make like Kim and wear your heart on your sleeve. In the meantime, we'll be waiting to spot her in this fitting style [3].
Source: FameFlynet / Stoianov/BJJ [4]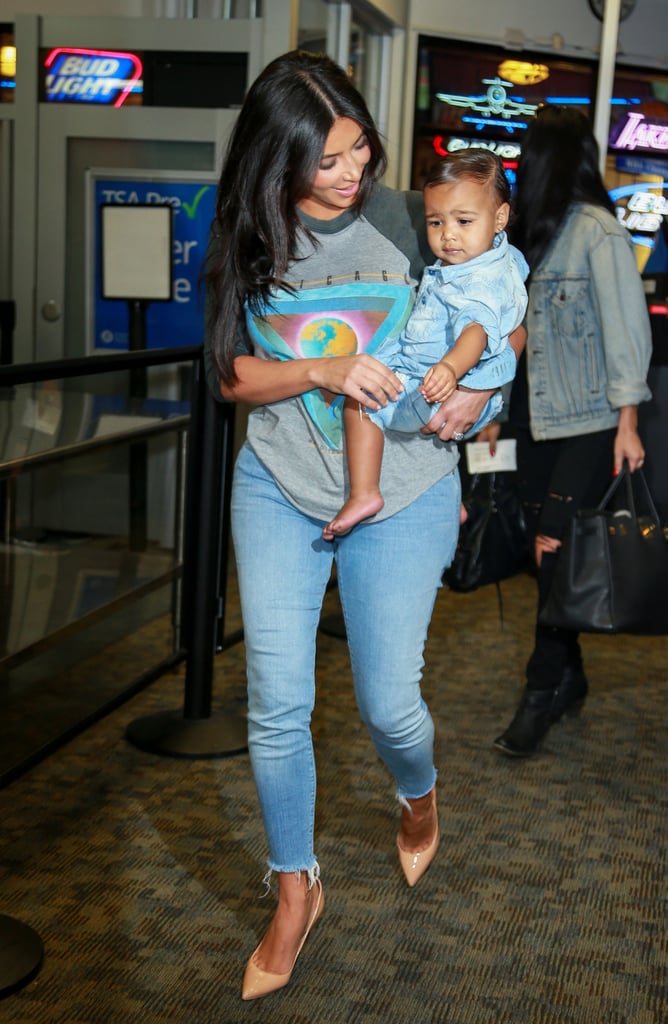 Kim paired her graphic baseball tee with light-wash frayed skinnies and nude, patent-leather slingback heels, making for the most appropriate airport style.
Source: FameFlynet / Stoianov/BJJ [5]
Edith A. Miller Striped Boyfriend Tee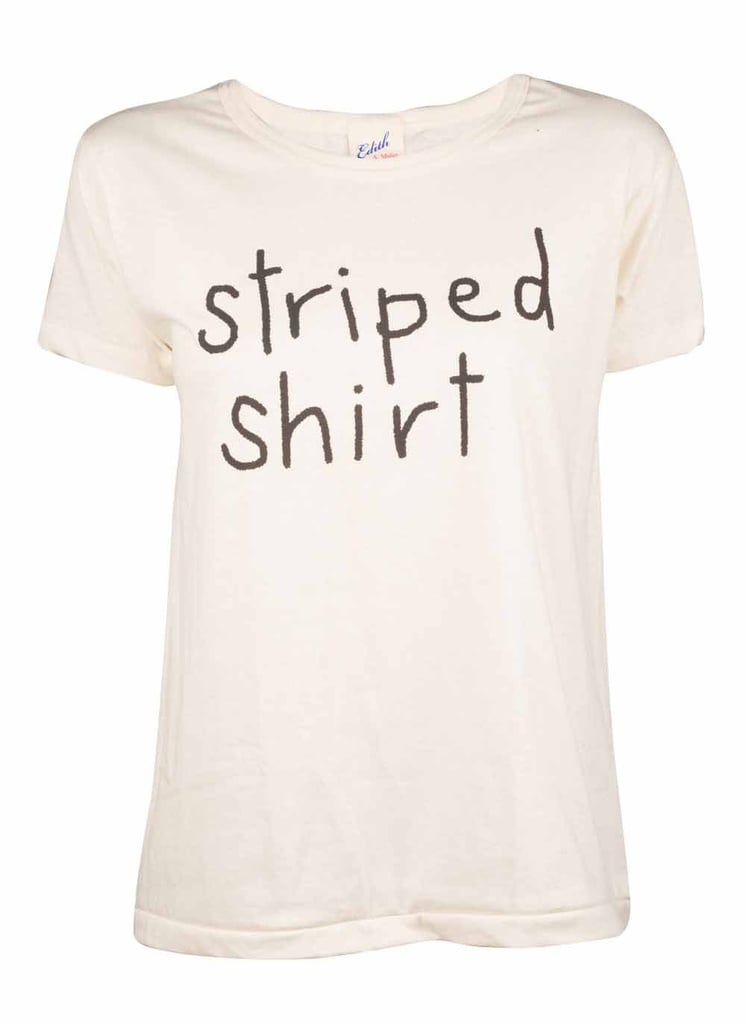 Edith A. Miller Striped Boyfriend Tee [6] ($130)
Levi's Vintage Graphic T-Shirt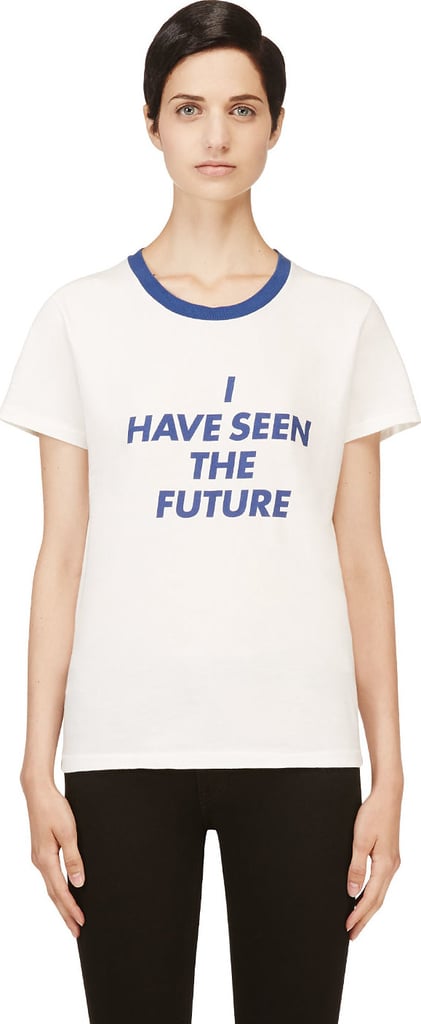 Levi's Vintage White & Blue 1940's Graphic T-Shirt [7] ($95)
River Island Meow or Never Oversized T-Shirt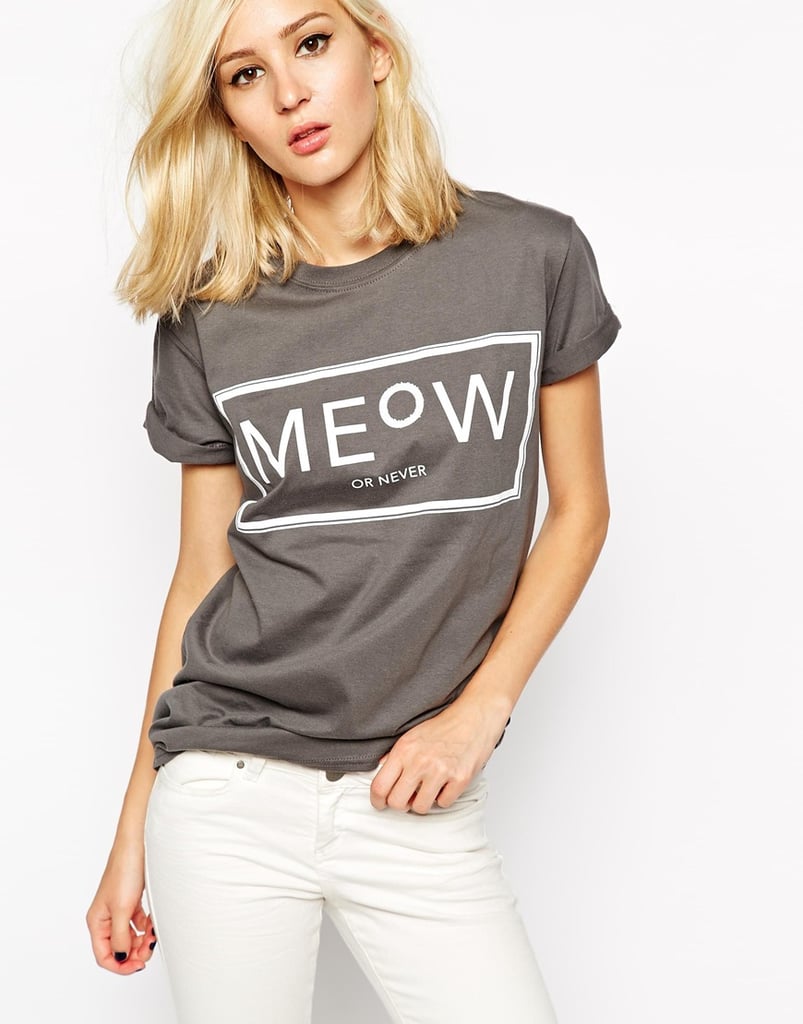 River Island Meow or Never Oversized T-Shirt [8] ($32)
Wildfox Ello Tee
Wildfox Ello Tee [9] ($68)
Forever 21 Diet Coke Muscle Tee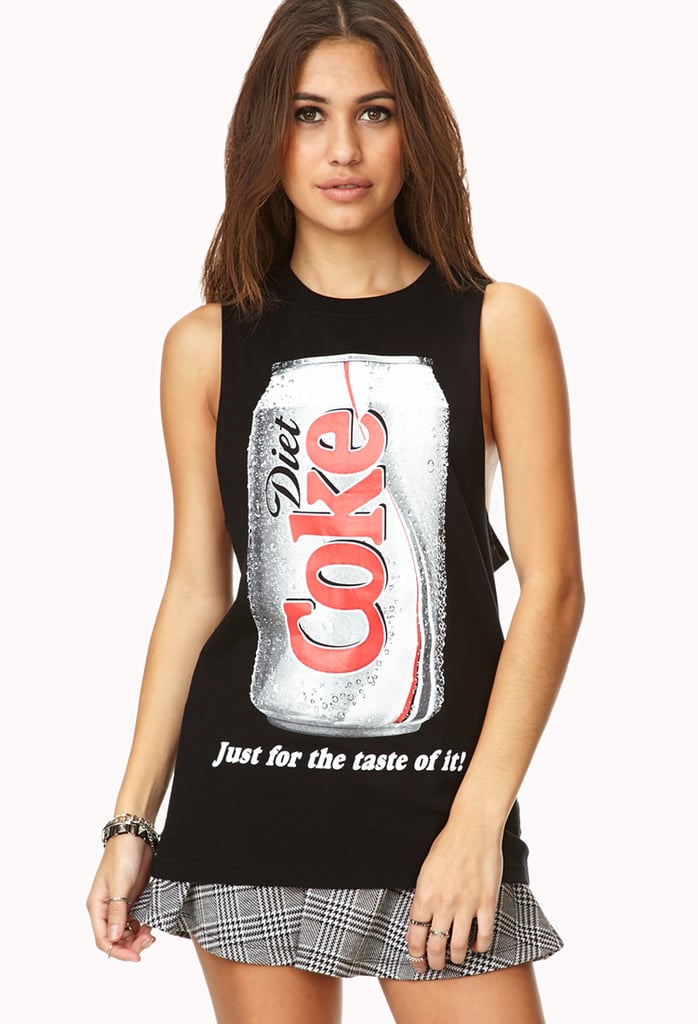 Forever 21 Diet Coke Muscle Tee [10] ($14)
Christopher Kane Lace Flower T-Shirt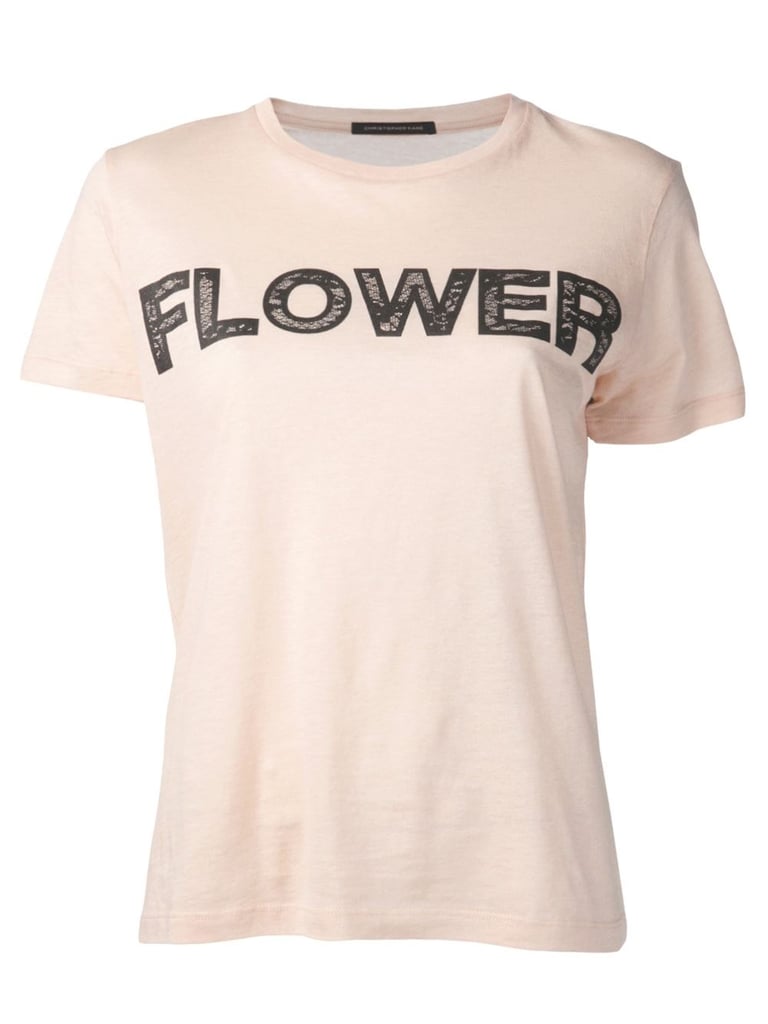 Christopher Kane Lace Flower T-Shirt [11] ($300)
Moschino Froggy Loops Oversized T-Shirt
Moschino Froggy Loops Oversized T-Shirt [12] ($261)
Dorothy Perkins Lola Skye Peach Slogan Tee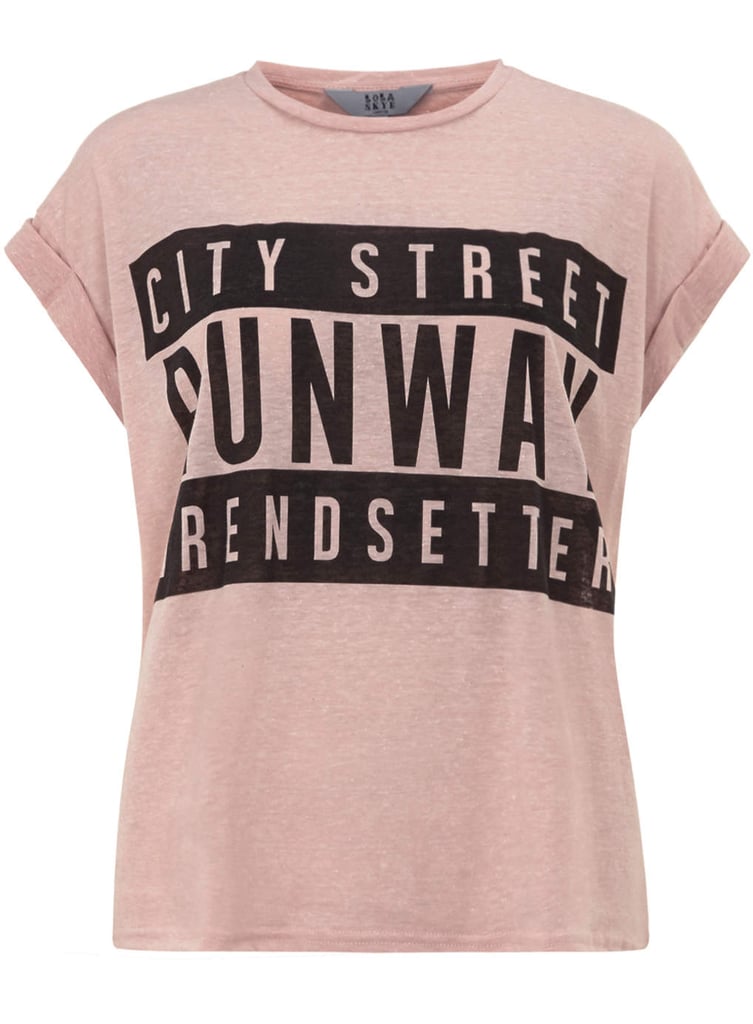 Dorothy Perkins Lola Skye Peach Slogan Tee [13] ($27)
Rebecca Minkoff Hula Graphic Tee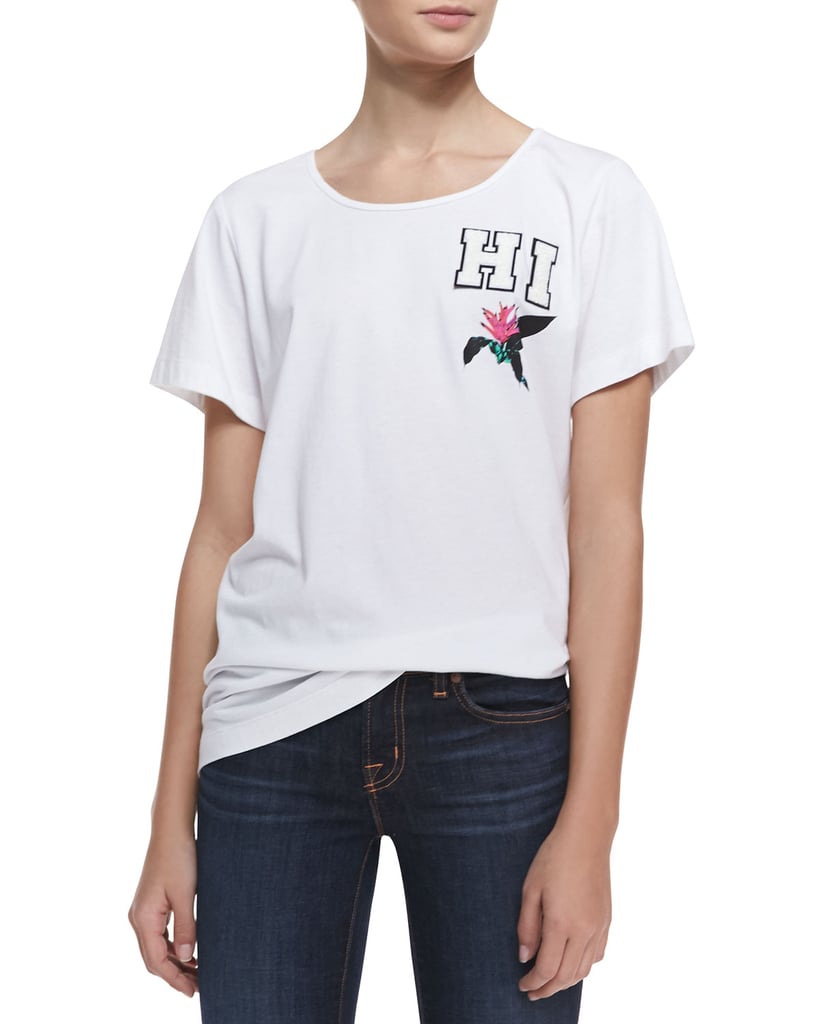 Rebecca Minkoff Hula Graphic Tee [14] ($108)
Boohoo Adele Carpe Diem Slogan Baseball Tee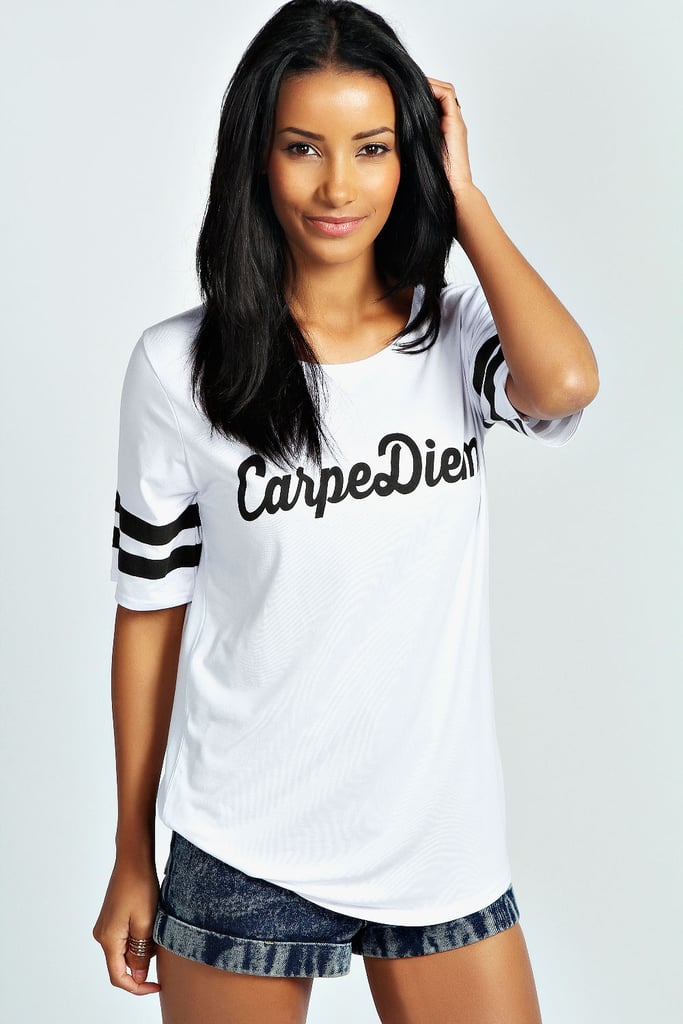 Boohoo Adele Carpe Diem Slogan Baseball Tee [15] ($24)
Saint Laurent Pineapple Skull T-Shirt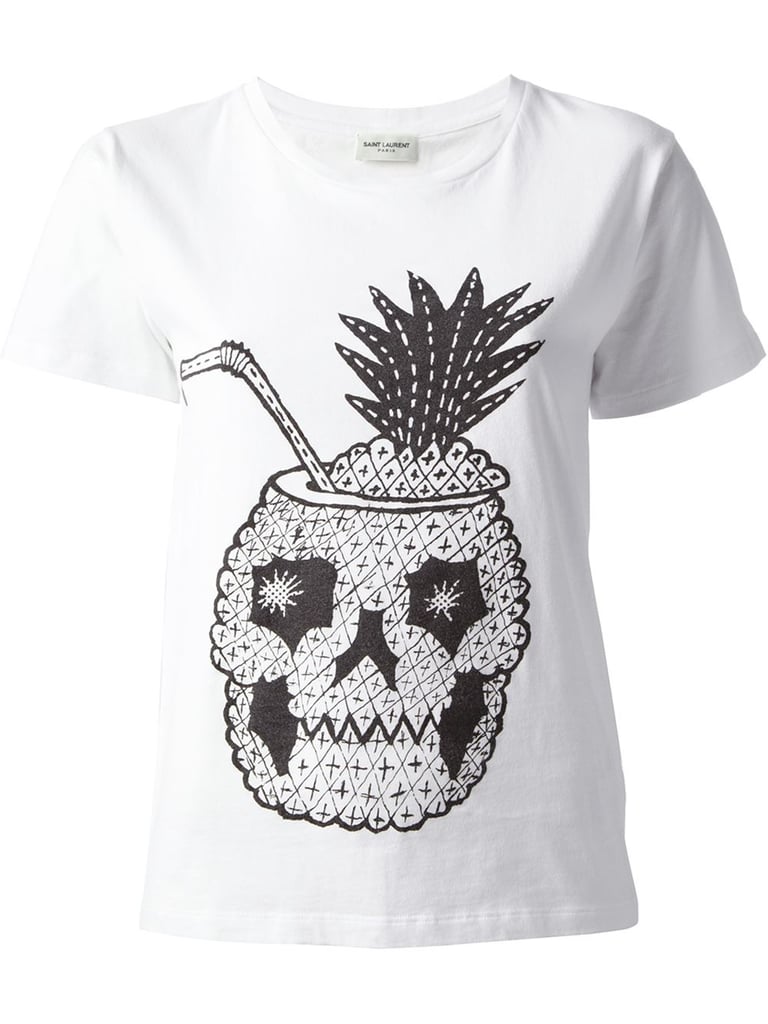 Saint Laurent Pineapple Skull T-Shirt [16] ($225)
ASOS Petite Oversized T-Shirt With Floral Print
ASOS Petite Oversized T-Shirt With Floral Print [17] ($35)
ASOS T-shirt With Devil Wears Hi-Tops Print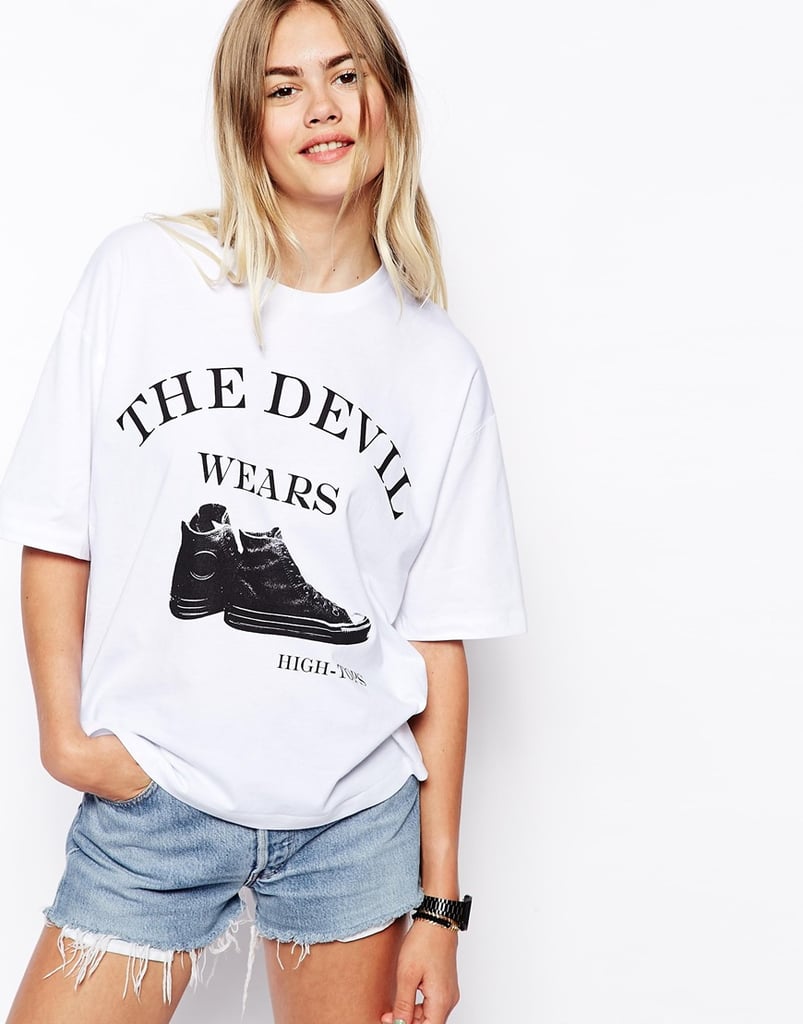 ASOS T-shirt With Devil Wears Hi-Tops Print [18] ($35)
BCBGeneration God Save the Queen Tee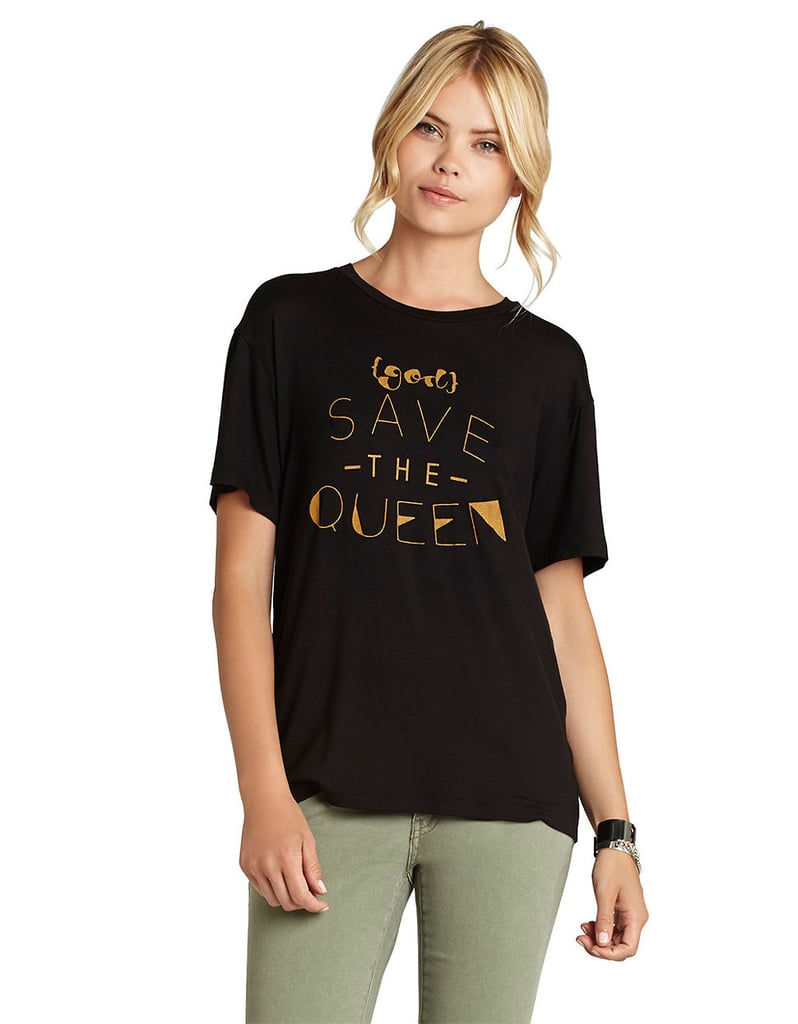 BCBGeneration God Save the Queen Tee [19] ($58)
Marc by Marc Jacobs Just Sayin' T-Shirt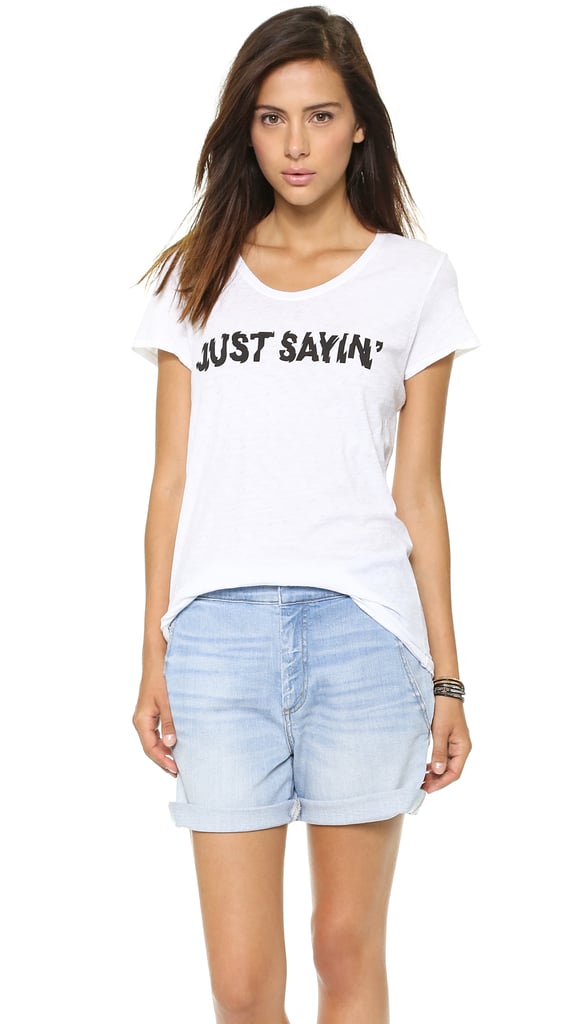 Marc by Marc Jacobs Just Sayin' T-Shirt [20] ($78)
Isabel Marant Étoile Social Distortion T-Shirt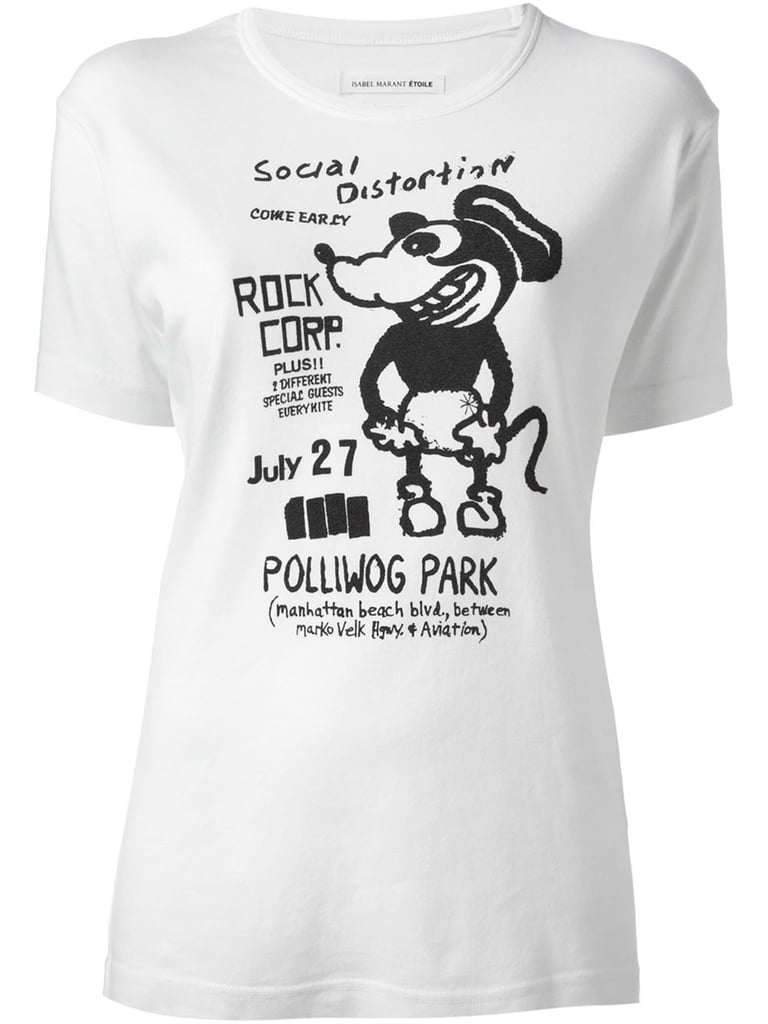 Isabel Marant Étoile Social Distortion T-Shirt [21] ($104)
Stella McCartney Cotton and Silk Blend Printed T-Shirt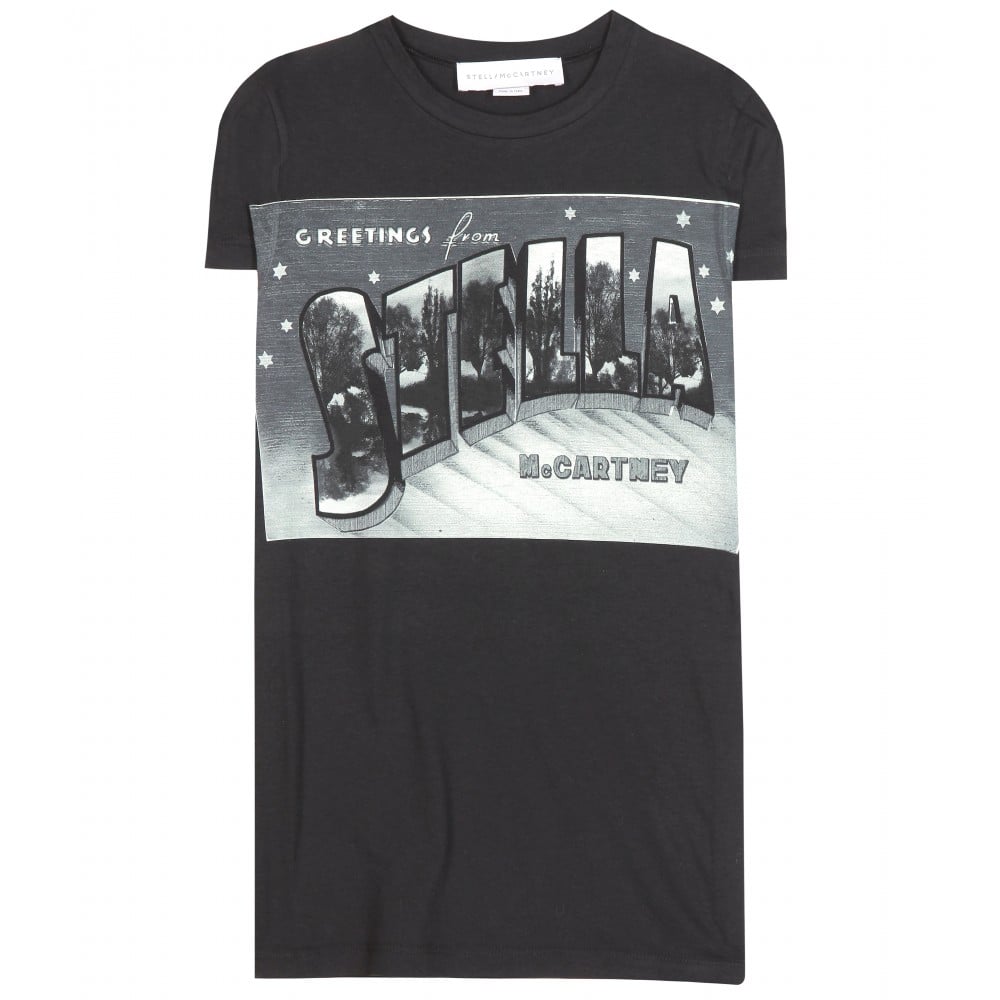 Stella McCartney Printed T-Shirt [22] ($270)