With an affinity for Zara [1], chic wedges, great day dresses, and that hair, it's not hard to draw comparisons between Kim Sears and the Middleton sisters. But after studying Kim in the stands, you won't want to write her off as Kate's doppelgänger. After her arrival on the tennis — and style — scene last year [2], the longtime love of British tennis champ Andy Murray is proving to be one of the game's biggest fashion fixtures.
Scroll on to see why she might be one of Britain's biggest style winners, too.
Kim Sears's Wimbledon Style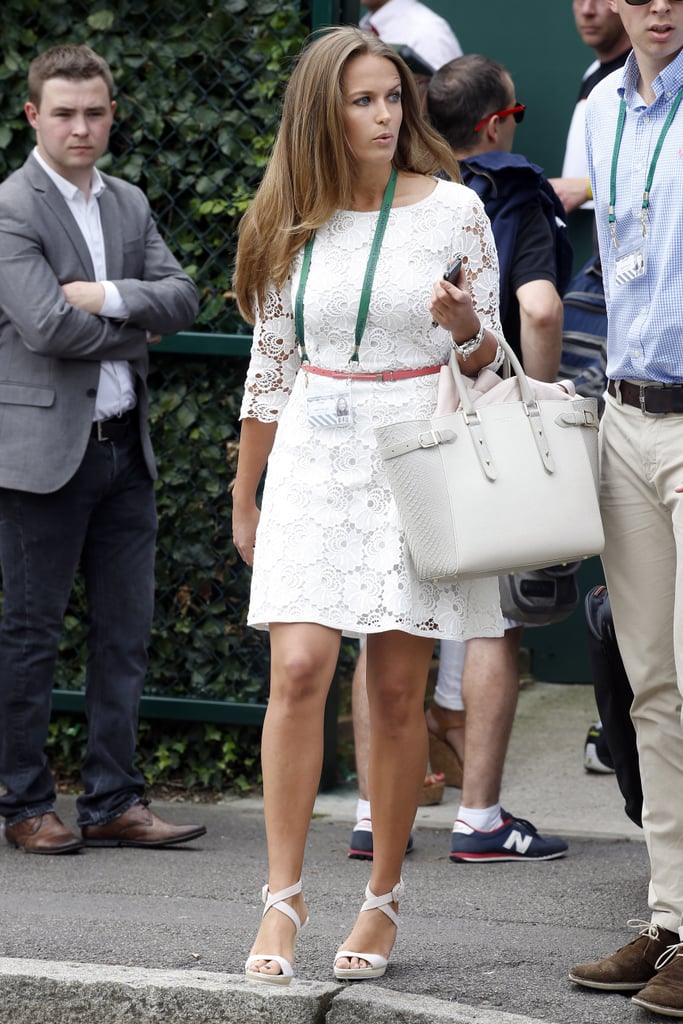 For day one at the games, Kim slipped into a Summer-white lace dress and finished it off with walkable wedges. Her creamy-beige tote was the perfect bit of arm candy.
Kim Sears's Wimbledon Style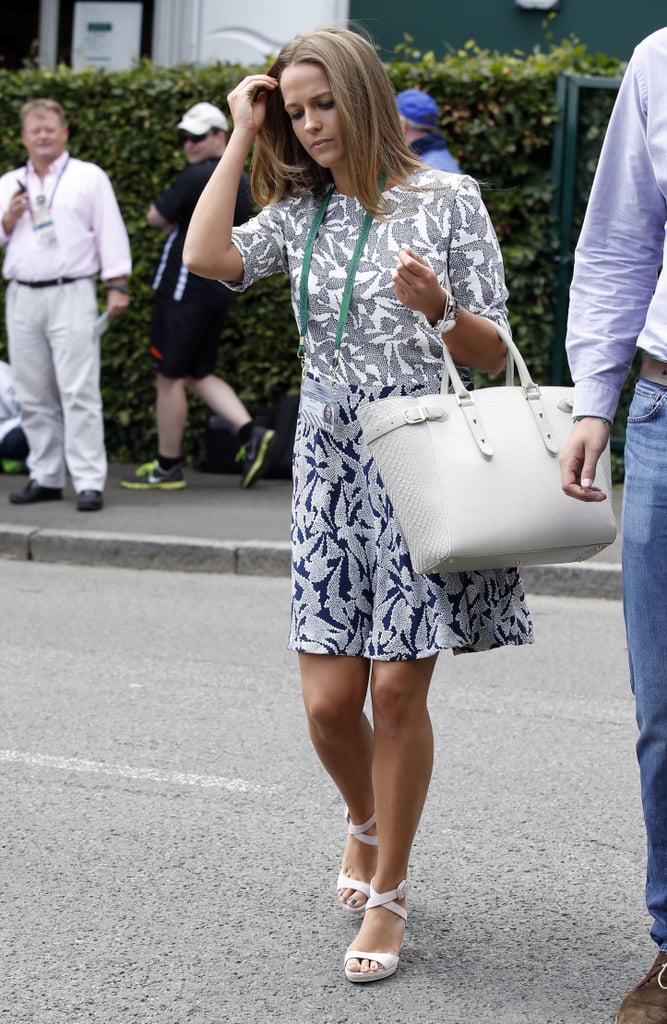 For her arrival at Wimbledon on June 25, Kim styled the same wedges and tote, but this time added a printed fit-and-flare dress to the mix.
Kim Sears's Wimbledon Style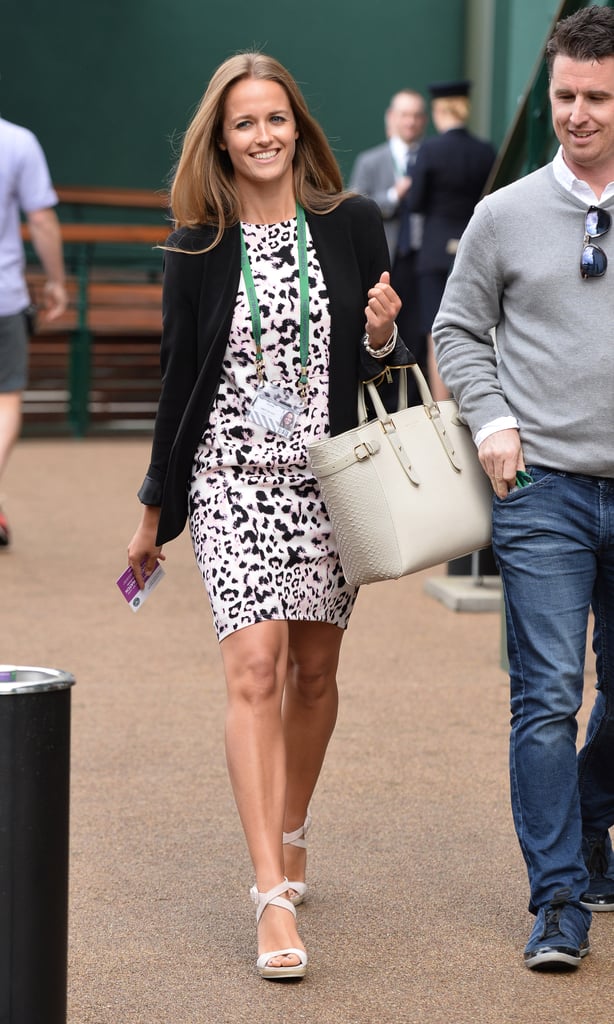 For her husband's match on June 30, Kim styled her trusty tote and wedges with a leopard-print shift and a black blazer for the sophisticated-cool effect.