After giving us a sneak peek on Larry King Live [1], Lady Gaga [2] finally debuted her music video for "Alejandro" [3] today. As she told Larry, she took inspiration from the military after they remade their own version of "Telephone." [4] By now, we've come to expect nothing short of in-your-face fabulousness from Gaga. "Alejandro" is that and more [5] — it has many poignant outfit changes, slight S&M touches, and a total Madonna [6] vibe. Here she is in Gaga goggles! Enter for more from her brand-new video.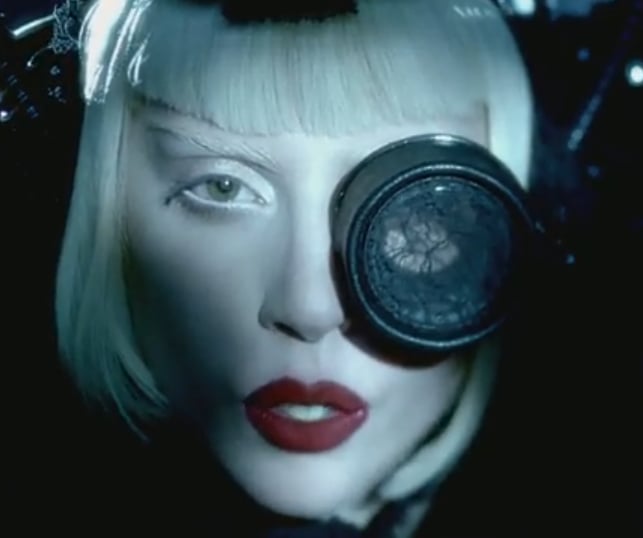 Gaga with one eye open, one eye in spectacle lace. Doesn't she look like Madonna [7] here?
Only Gaga can make a funeral scene chic. The singer covers herself with a delicate black veil with rosette details.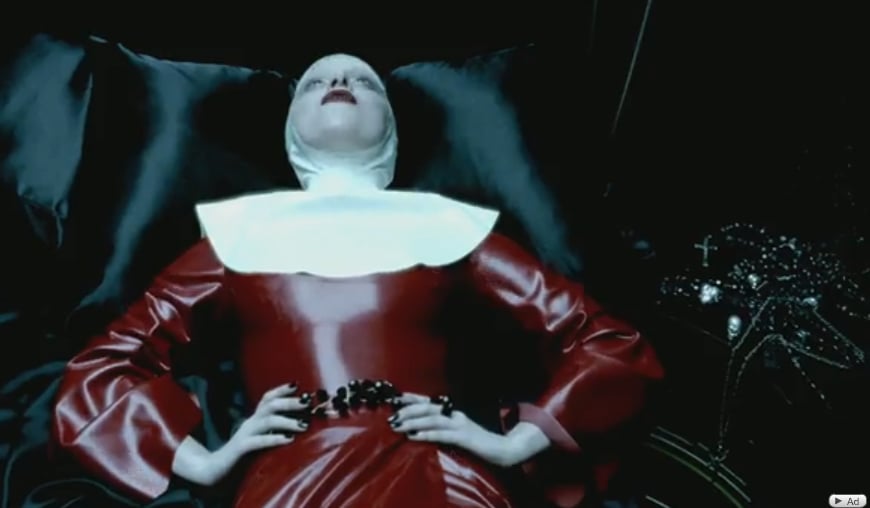 Here she channels a nun in a maroon leather habit and white headpiece. Check out the romantically tangled rosaries to her left.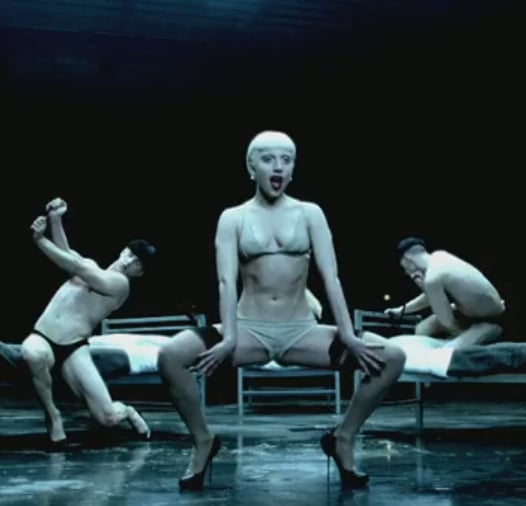 Gaga does a dance number in nude underthings and thigh-high stockings. Dirty sexy. And that bed dancing — yowza!
Here she fuses the garb of a priest and a boxer in her rubberized hooded dress with cross details.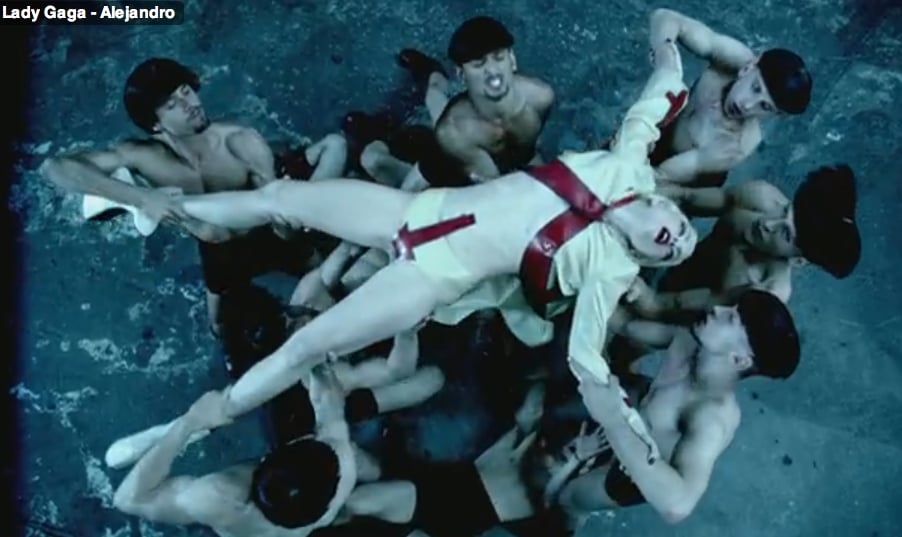 A melodramatic Gaga crowd surfs over her dancers. Note the red arrow pointing to her lady parts.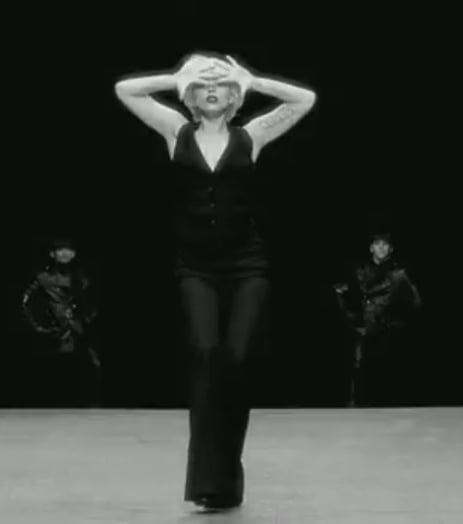 A vest and wide-leg trousers — one of the most tame Gaga costumes.
Her gun bra is clearly an ode to Madonna [8].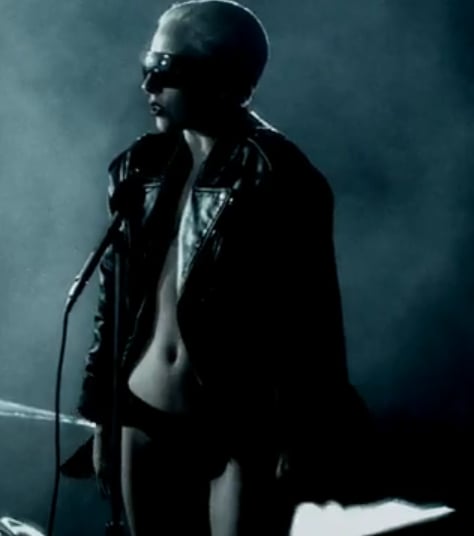 Leather jacket, wraparound sunnies, slicked-back hair — reminds me of the earlier Gaga.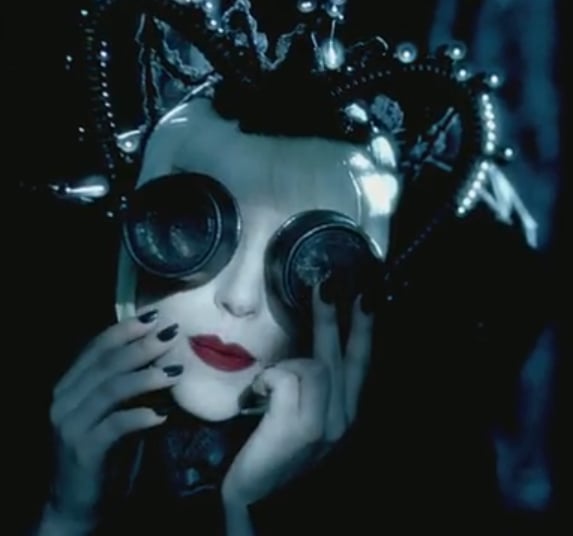 Gaga vision! These lace-lens goggles make the singer look like a queen bee.