Lady Gaga's Stage Outfits of 2009
Fearless Performer of the Year: Lady Gaga
ADVERTISEMENT ( more slides)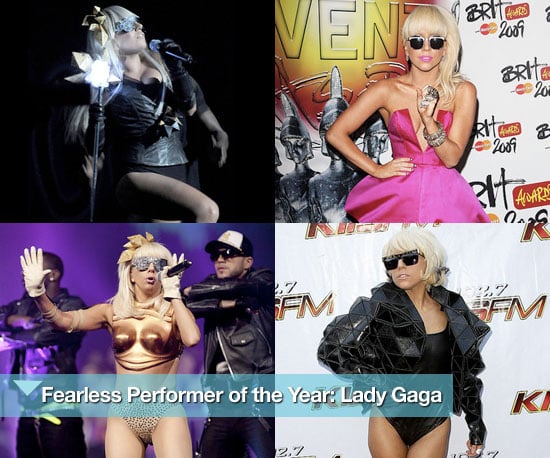 1
Fearless Performer of the Year: Lady Gaga
Whether you love her or hate her, you have to admit, 2009 was Lady Gaga's year.
Our Fabcon
started the year off with fearless ensembles — mainly sans pants — and continued with
Madonna-caliber fierceness
. She even had the honor of
meeting Queen Elizabeth II
. I recently saw Gaga in concert, and all I can say is, she's insanely sexy, forward, and inspirational. I look forward to more Gaga madness in '10, but in the meantime, check out her daring '09 ensembles.