ADVERTISEMENT ( more slides)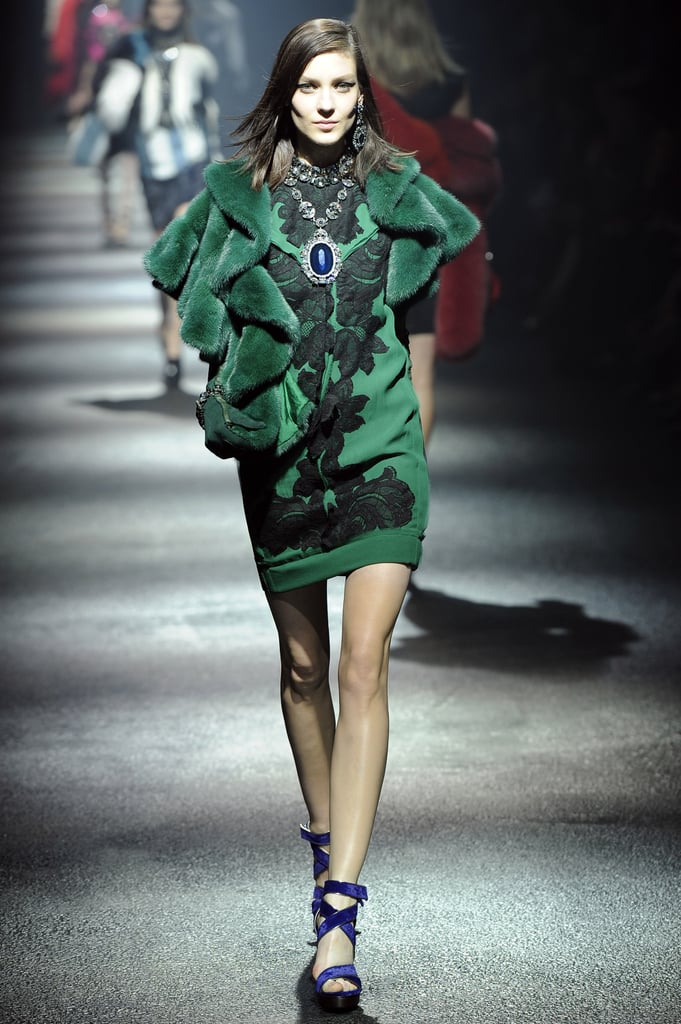 >> Alber Elbaz
celebrated his tenth year at Lanvin with an homage to all things glamorous — and all things Lanvin. It was colorful, sexy, confident, edgy — and them some. There were a handful of terrific coats cut in generous proportions; some were cinched at the waist with jaguar-head belts or draped in fur; all had rounded shoulders, exaggerated sleeves, and high collars. Otherwise, the collection consisted mostly of Elbaz's signature dresses. Those he cut in celebratory, curve-enhancing lines and embellished with layers of ruffles, sculptural peplums, lace appliqué, or glittering jewels. "I like dresses for night, I like afterparty more than party. I like the mystery; I like the dream, like fantasy dresses,"
Elbaz explained recently
. There was plenty of fantasy here, but it felt plenty accessible, too. That, of course, is Elbaz's unique charm — the kind of charm that's made his 10 years at Lanvin worth celebrating. "I always say, 'If you can't eat it, it's not food, and if you can't wear it, it's not fashion, it is something else.'"