Lauren Conrad Style Advice For Meeting the Parents
What to Wear: Meeting His Family
Like us on Facebook
We are thrilled to share this story from Lauren Conrad! The TV personality, writer, designer, and style maven has started LaurenConrad.com, a social networking site that features daily posts by Lauren on all of our favorite topics — fashion, beauty, food, party planning — and Lauren will be sharing her latest fashion finds with Fab every month. This week, she's giving us the style breakdown on what to wear when you meet the parents.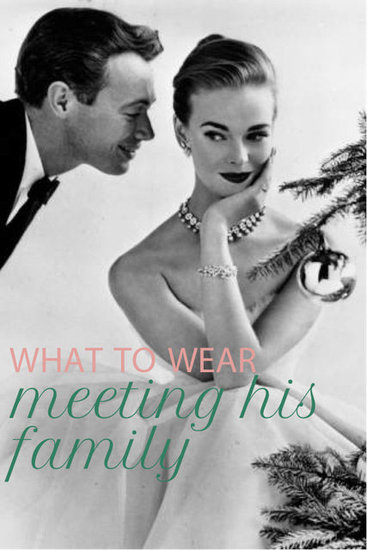 If you're coupled up this holiday season, it's likely that a meet and greet with your beau's parents is in your near future. Lucky for you, dressing to impress your guy's family is a topic I'm familiar with... Today I'm sharing an updated version of my Meet the Parents Style Guide. Read on for my tips to help you make a dazzling first impression when the occasion does arise . . .

Related: Style Guide: How to Travel Fashionably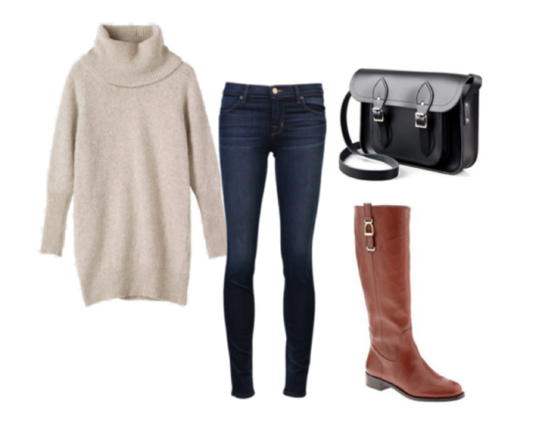 For a Casual Sunday Brunch
If you're meeting your boyfriend's parents under casual circumstances — say, a weekend brunch — you should still dress a little nicer than you normally would. It would be a bit cheeky if you showed up to brunch wearing a black mini dress and gold hoop earrings, don't you think? Instead, opt for a cowl neck sweater, skinny jeans, riding boots, and a classic purse. Classic, conservative style will win you big points in mom and dad's book.

Keep reading for the rest of Lauren's outfit ideas.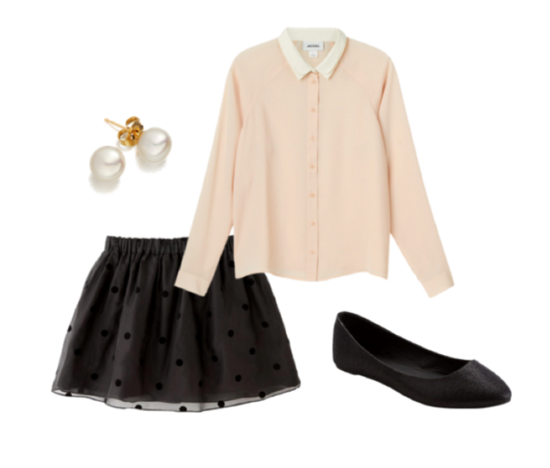 For Dinner at Home
If you're meeting your man's parents at his family's house for dinner, your look doesn't necessarily need to be dressy, but you should appear put-together and comfortable. A modest blouse paired with a feminine skirt, ballet flats and simple jewelry will tell them you're sweet and confident. Keep your appearance prim and proper with natural makeup (minimal is best) and clean, simple hair. Also, adding personalized elements to your ensemble could be a great topic for conversation at the dinner table. Wear your favorite color or sport a special piece of jewelry that holds sentimental value.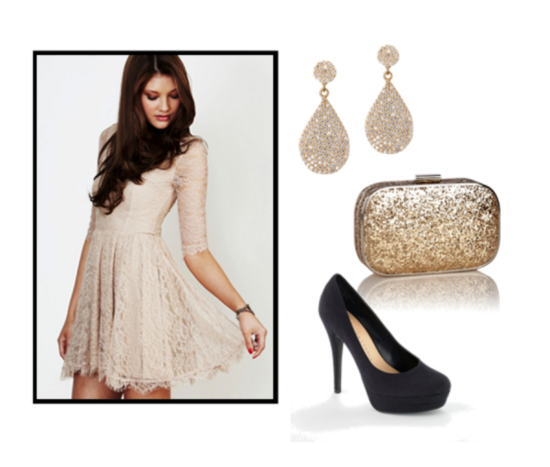 For a Holiday Party
Keep your look demure, modest and pretty if you're meeting the parents at a holiday soirée. You want to come across as a classy young lady, so choose something like a feminine lace dress, classic pumps, and a fun clutch. Make sure you aren't trying anything too trendy or bold. Instead, have fun by adding complementary accessories to your look. Timeless staples will always get you more style points (and girlfriend points) than anything too experimental when the time has come to meet the folks.

Dressing the part is key in making a great first impression when meeting your guy's parents. Focus on a look that channels classic, ladylike style and remember to be yourself. And while clothes definitely play a role in your presentation, what's more important is how you behave: Nothing will knock their socks off like a confident, polite, self-assured and well-mannered young lady. And don't stress, if he loves you then they most likely will too!

What types of holiday fetes are you heading to this season?

P.S. I've been seeing many requests for a Ladylike Laws blog about the correct etiquette to keep in mind when meeting your man's parents. Stay tuned — this post is coming soon!

XO Lauren

More stories from LaurenConrad.com:
How To: Wrap a Perfect Present
Holiday Special: DIY Decorations
Tuesday Ten: Our Holiday Playlist
Friday Favorites