Laverne Cox is fierce — and not just because she can pull off a bold leopard print. As an openly transgender actress playing a transgender Litchfield inmate on Orange Is the New Black, Laverne has quickly become an icon not just for the transgender community; her bravery and individualism [1] could be a source of inspiration for just about anyone. And now, just months after being the first transgender person to be nominated for an Emmy as well to cover Time magazine, Laverne's crossed another huge stepping stone: appearing on the cover of Candy magazine [2] (which is credited as "the world's first transversal style magazine") alongside other well-known transgender women Janet Mock, Carmen Carrera­, and Geena Rocero.
The Winter issue, which may be the first of its kind, is also titled "Role Models," something we've considered Laverne Cox for a while now. Anyone who follows her on the red carpet [3] already knows that this is a woman who isn't one to shy away from sequins, exotic prints, or a body-flaunting silhouette. She's bold, beautiful, and confident with her choices, making her entrances at award shows and events all the more exciting to watch. Scroll to see all the reasons why we consider Laverne to be one of the fiercest women in fashion.
— Additional reporting by Samantha Sutton
Source: Candy / Mariano Vivanco [4]
The actress appears alongside writer and activist Janet Mock, model Carmen Carrera­, and model Geena Rocero.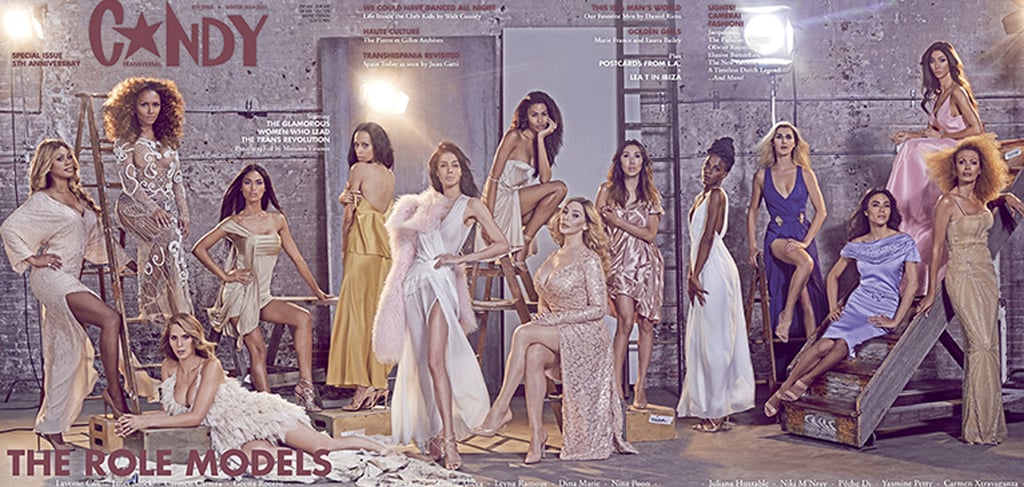 In fact, the issue is packed with notable transgender names.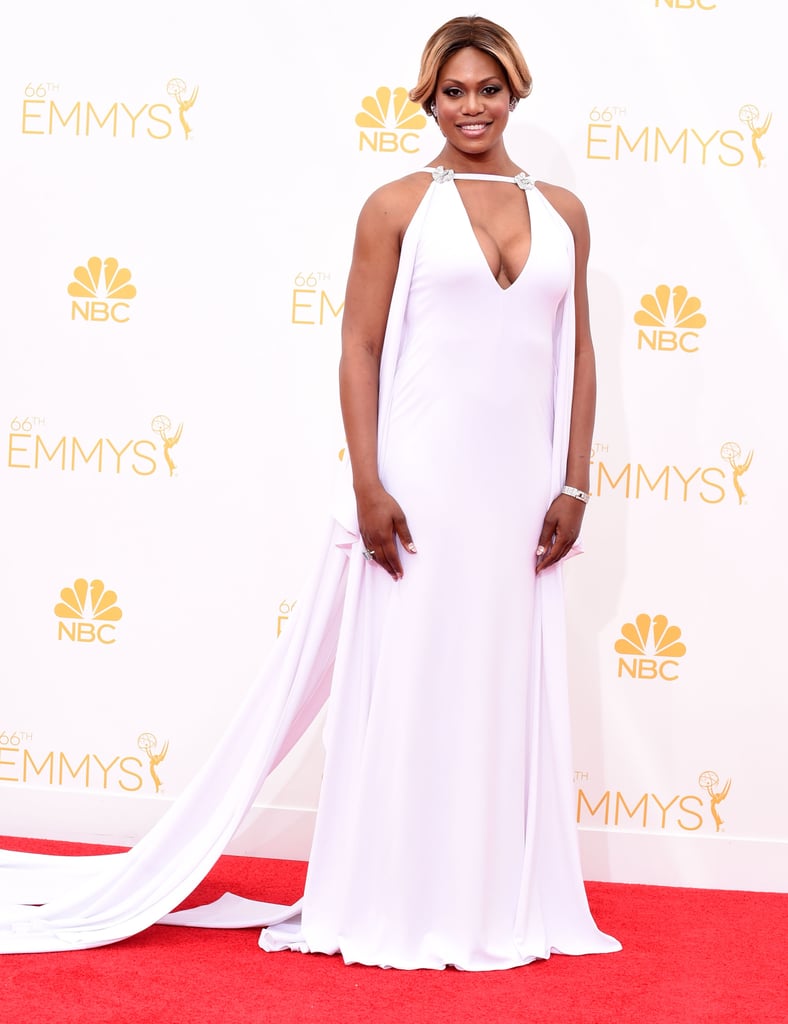 The star rocked a revealing neckline in a stunning white Marc Bouwer gown at the 2014 Emmys.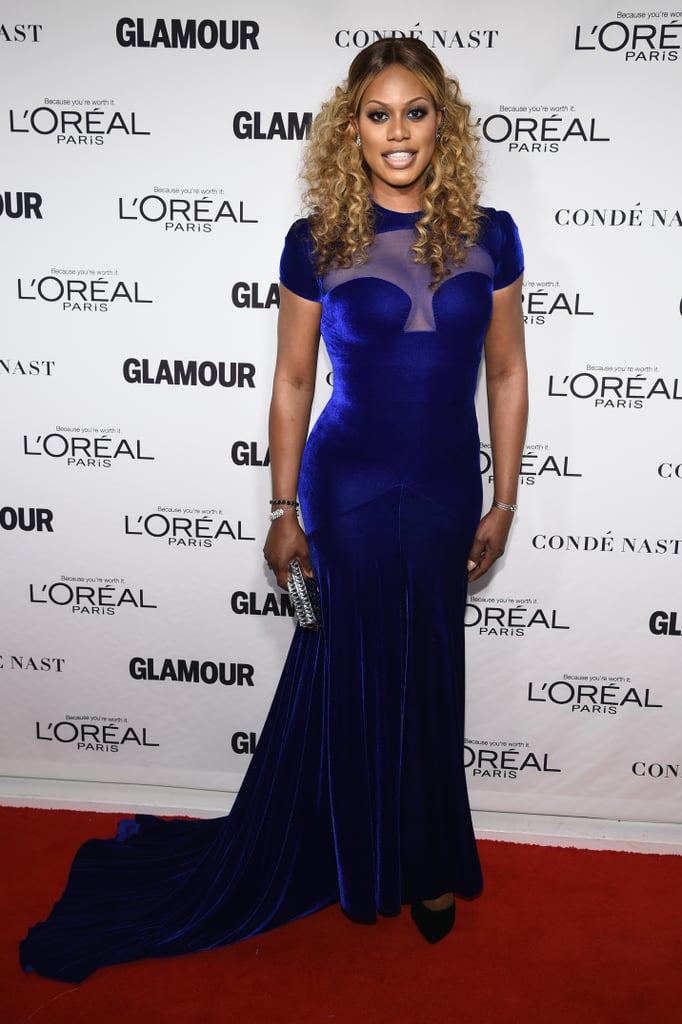 Laverne always looks lovely in blue, such as this Marc Bouwer gown she wore to the 2014 Glamour Women of the Year Awards.
She also has a thing for leopard print. Here, she's pictured with designer Marc Bouwer.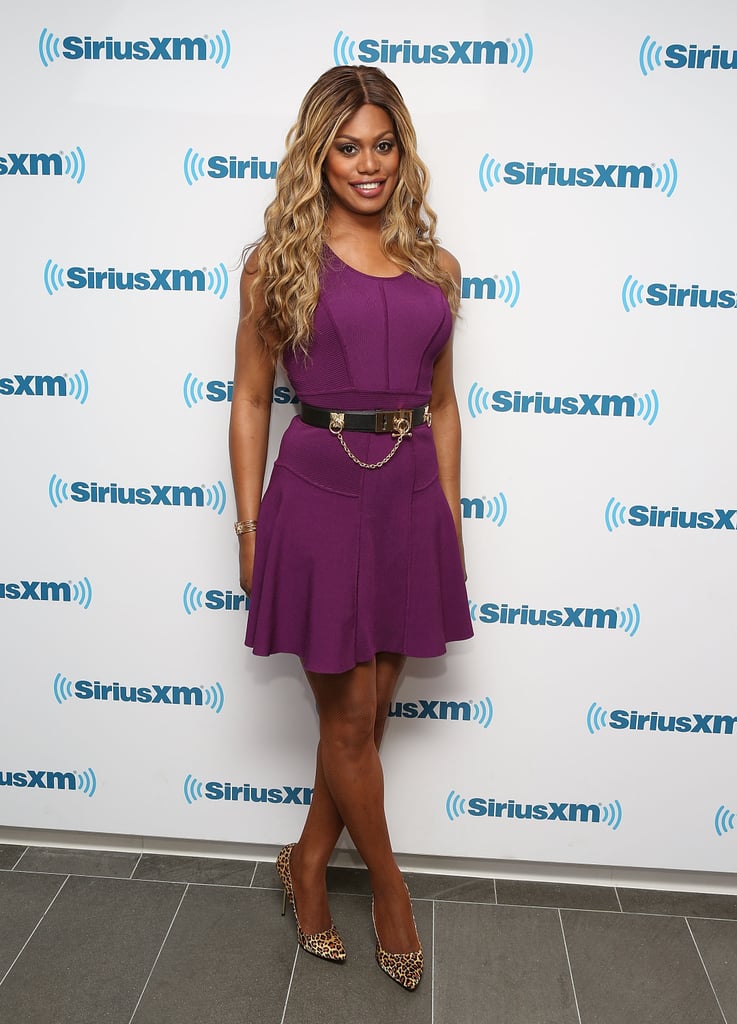 The actress didn't shy away from a bold plum hue or a pair of printed pumps for an appearance at Sirius Radio in June 2014.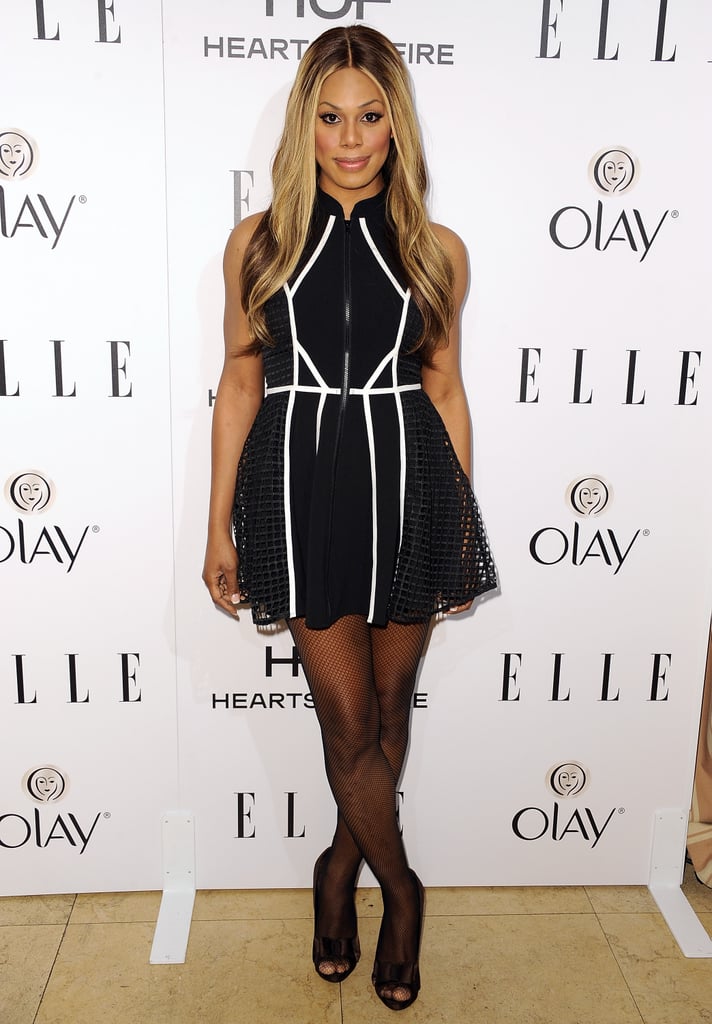 At Elle's Women in Televsion celebration in January 2014, Laverne kept her color palette classic with a spot-on fit-and-flare dress.
There is only one word to describe the actress's dress at the Time 100 Gala in April 2014: glam.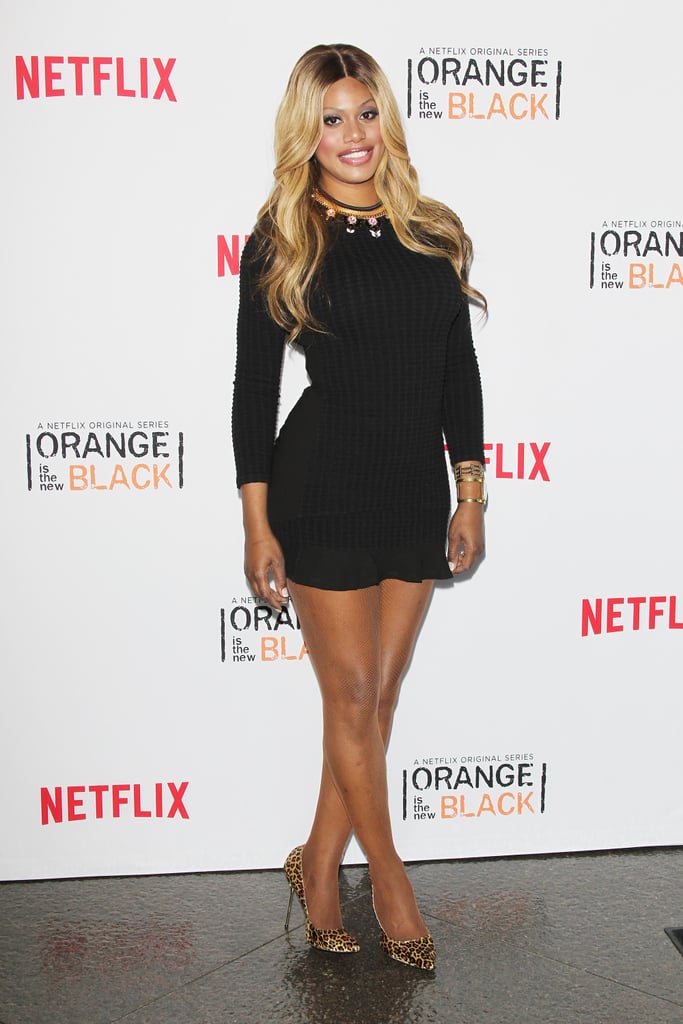 At the Orange Is the New Black screening in August 2014, she bared her stems in a black minidress and gave the whole look a lift with a pair of leopard-print pumps.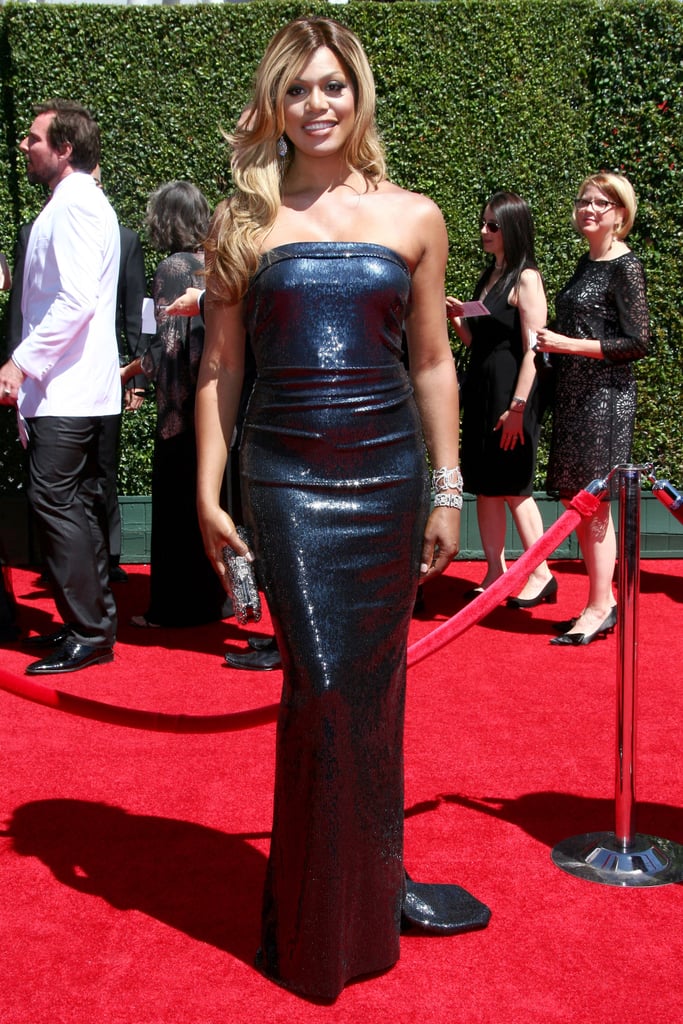 For the Creative Arts Emmys in August 2014, Laverne slipped into this shimmering strapless gown.
She turned heads at a Justin Timberlake [5] concert in July 2014 in this stem-flaunting minidress.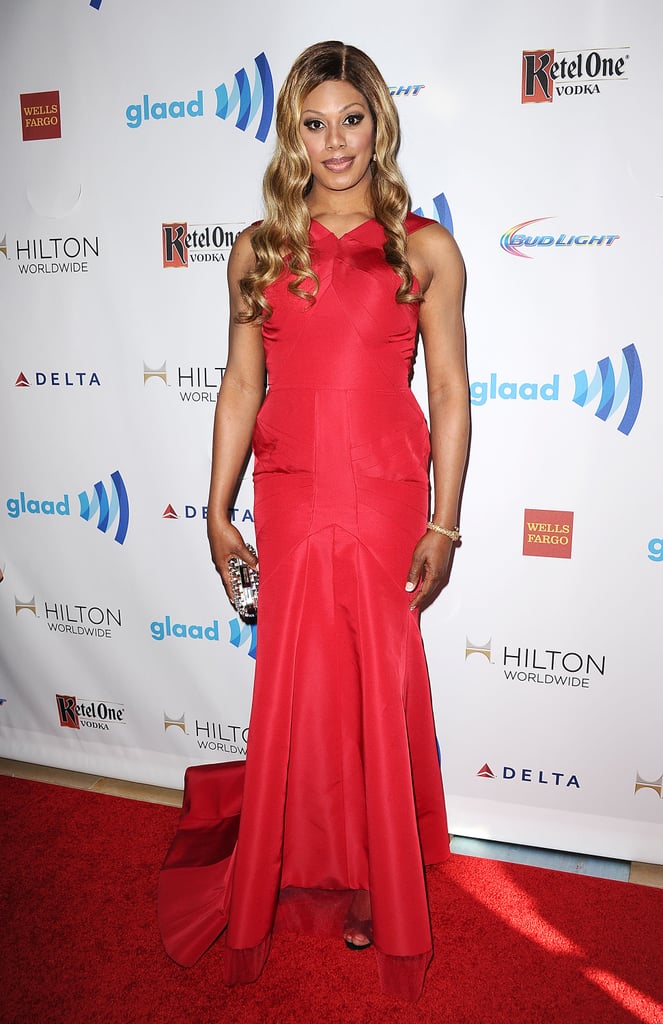 For the GLAAD Media Awards in August 2014, it was all-out elegance in this fiery-red gown.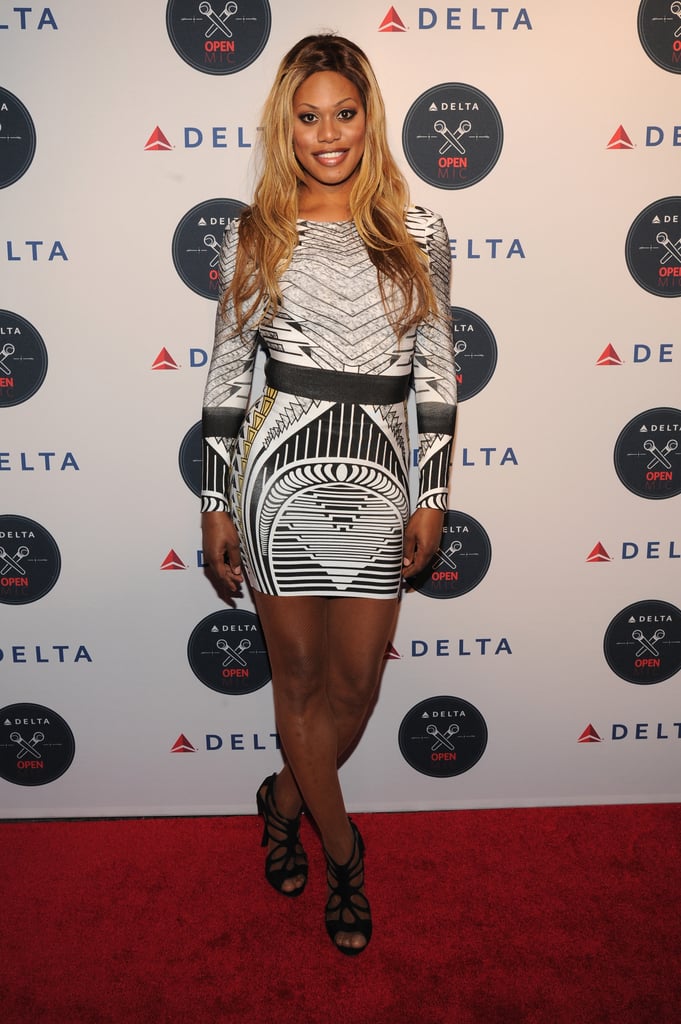 At the Delta Open Mic in NYC, Laverne pulled off an allover print and a pair of strappy heels.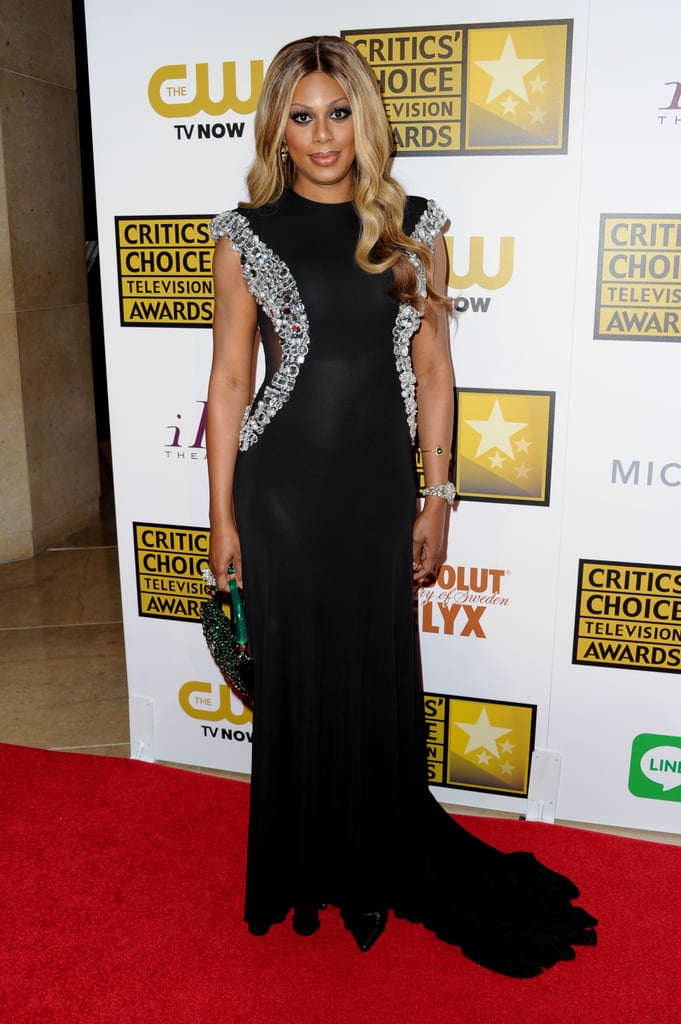 For the Critics' Choice Awards in June 2014, Laverne proved a black gown is anything but basic when its adorned in statement-making crystals.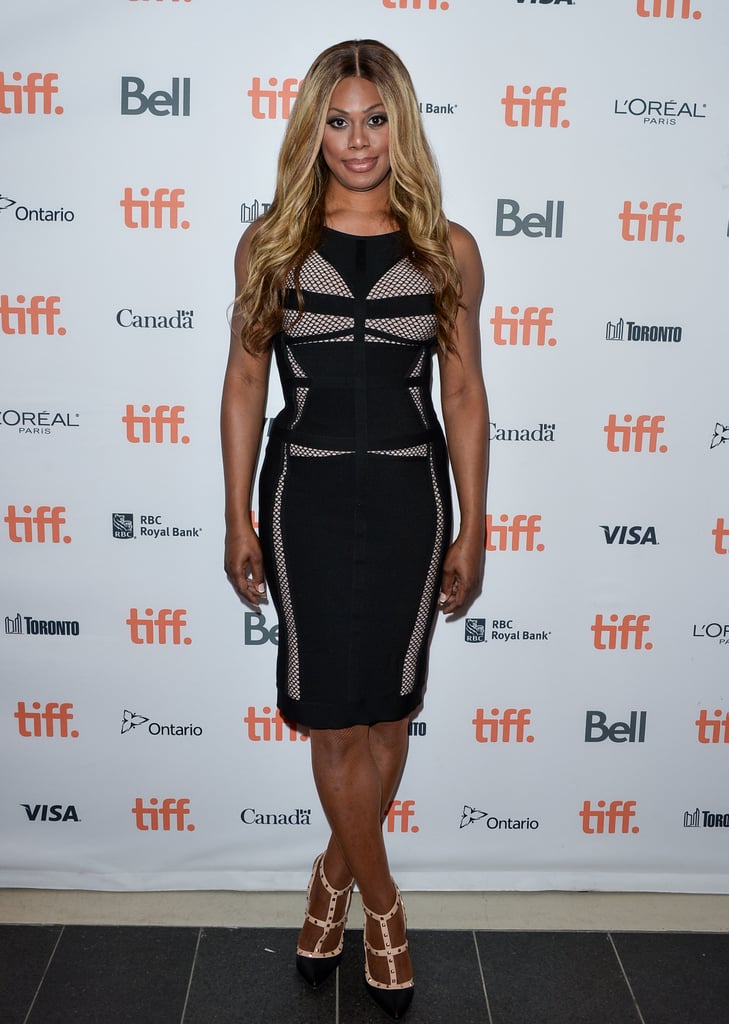 Mesh inserts and strappy heels added personality to Laverne's black sheath at the Toronto Film Fest in June 2014.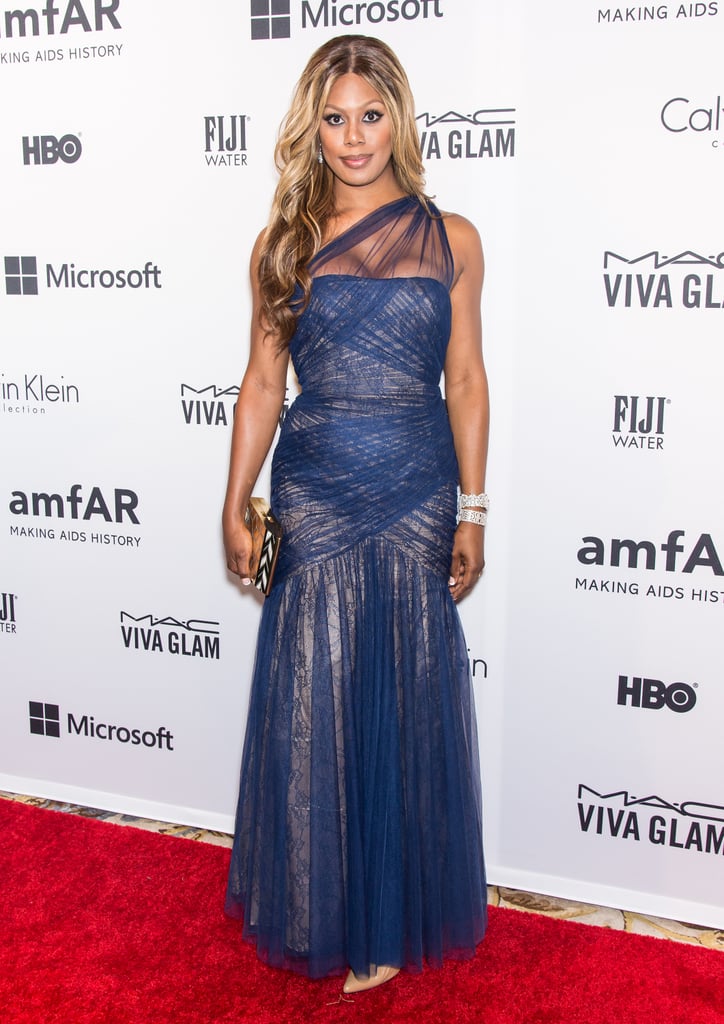 Showing her softer side, Laverne opted for this soft, romantic chiffon gown at the amfAR Inspiration Gal in 2014.