Luxury Beachwear
The Covet List: Luxe Bikini and Tunic
Like us on Facebook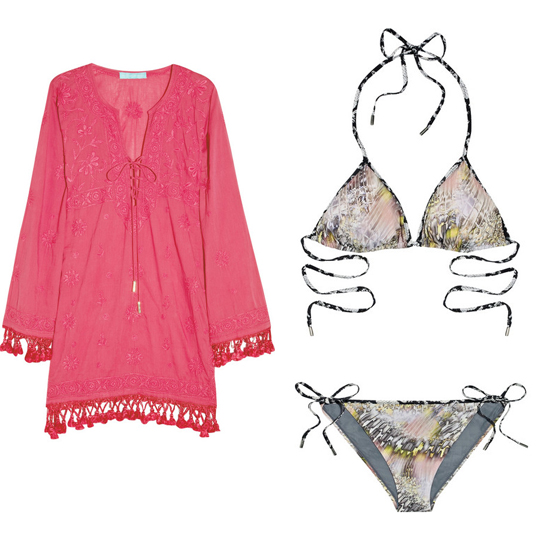 The Pieces: Matthew Williamson Bikini and Melissa Odabash Tunic

The Investment: $295 and $180

Why We Covet: A few Summers ago I traveled to St. Tropez for my friend's wedding, and there was no weekend more casually glamorous or beautiful than that weekend in August on the French Riviera. All the women seemed to have the perfect suit and the beachiest tunic. It made me realize the value of one incredibly sexy, perfectly cut, high-quality, gorgeously-printed bikini. Because if you have that, you'll be forced to spend all your time on some beautiful beach to make the most of it. And you'll never fret over what to wear to a beach barbecue because you'll have this bikini and this gorgeous tunic to throw over it.


Check out other items from our Covet List!