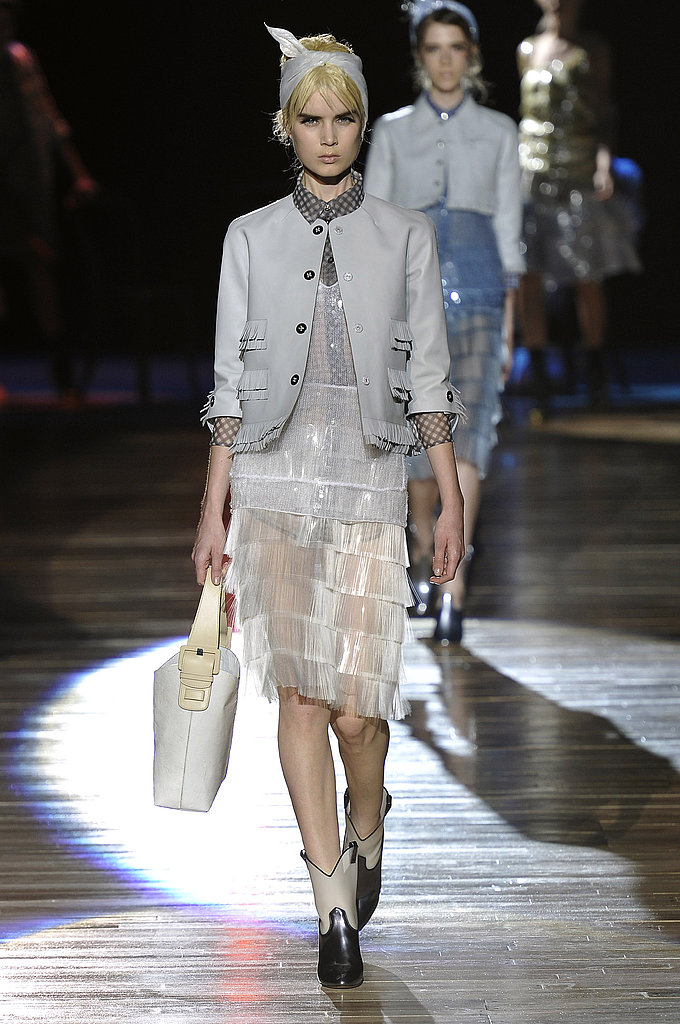 What's Your Reaction?
0
0
0
0
0
0
1
Marc Jacobs Spring 2012
>> Marc Jacobs Spring 2012 was the swan song to this season's New York Fashion Week — and even though the designer's collection is always one of the most anticipated of the season, this time around the buzz surrounding it felt a bit more frenzied. Maybe it was the Irene-induced time slot switch-around, or the swirling rumours regarding Jacobs possibly leaving Vuitton for Dior — or maybe it was the fact that three hours before the show was to start, the designer canceled all backstage press access. Not a photo texted, not a beauty look revealed. The only pre-show peeps were from the models, who tweeted that it was eerily calm backstage without the usual circus of media.
And so it was that the show started —  30 minutes late, breaking its seasons-long punctuality record. On a wood-planked runway, gold-lamé curtains parted, revealing a theatrical tableau of rainbow-lit models posed on high-backed chairs. One by one, each girl marched down the runway to a Phillip Glass counting and chanting. The look was retro and a bit surreal — prim '20s with a touch of '90s space-cowboy thrown in for good measure. Silhouettes stayed straightforward, save for an bubble-ruffle here or a pleated frill there. Necklines were crew, sleeves were cropped, and hemlines hit at the knee. For fabrics, Jacobs played with reflections and transparency, mixing materials that were glittery, shiny, or iridescent with checks and gingham. Reinforcing the intergalactic western vibe were high-heeled cowboy boots in clear vinyl and silver.
Latest