ADVERTISEMENT ( more slides)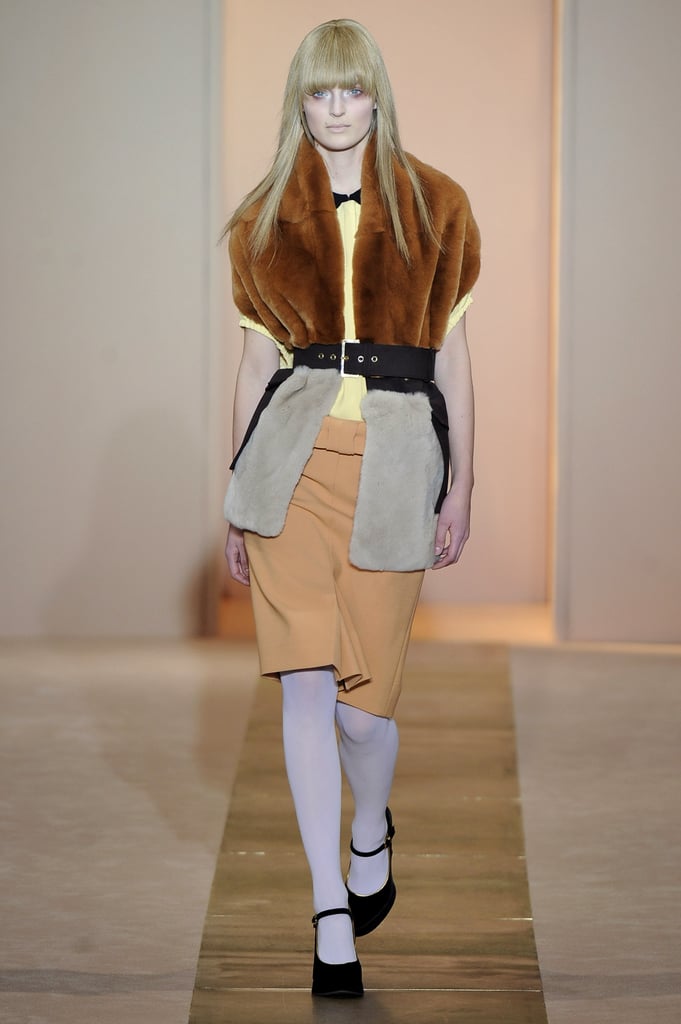 >> Consuelo Castiglioni's vision for Fall 2012 looks something like this: polished, bright, and just a tad '60s — with a dash of Orientalism thrown in for good measure. Solid hues — tomato red, camel, grey, and baby blue — provide a high-contrast colorblock palette, while python, plaid, gold jacquard, and patent leather offer texture. Silhouettes are boxy, layered, and slightly round-shouldered on top, with knee-length skirts and creased ankle trousers lending a sense of straight-cut stability on bottom. "I was interested in architecture and controlled lines," Castiglioni explained.
</ br>
Clean lines aside, this wouldn't be Marni without a fair amount of quirk. This season, it came in the form of oversize utility pockets, fold-over fur collars, opaque white tights, and gold-tipped platform Mary Janes.