While we don't envy men very much (sorry, guys), there's plenty in their closets we'd happily steal for a bit. Think tailored suiting, sophisticated outerwear, and even ties. The recent men's shows [1] gave us a whole slew of stylish menswear-sporting ladies to study, leaving us with seven chic outfits ready to inspire our own dressing.
Monday
You'd be hard-pressed to find a working man without a tailored suit in his closet — and with good reason. It simplifies dressing for a formal occasion, which feels like a miracle at times, and looks beyond sharp. Start your workweek off in a tailored version done skinny for her.
Tuesday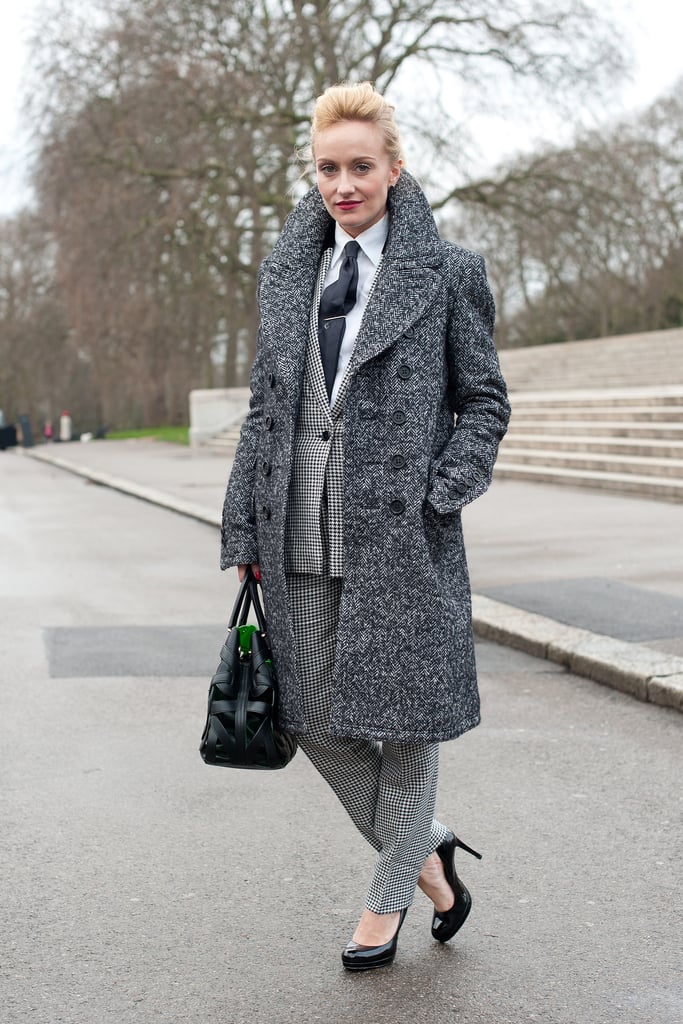 Already mastered suiting? Challenge yourself by including a tie stolen straight from his closet — clip and all. If the look feels too strong in total, try sporting one with a basic blouse and skirt.
Wednesday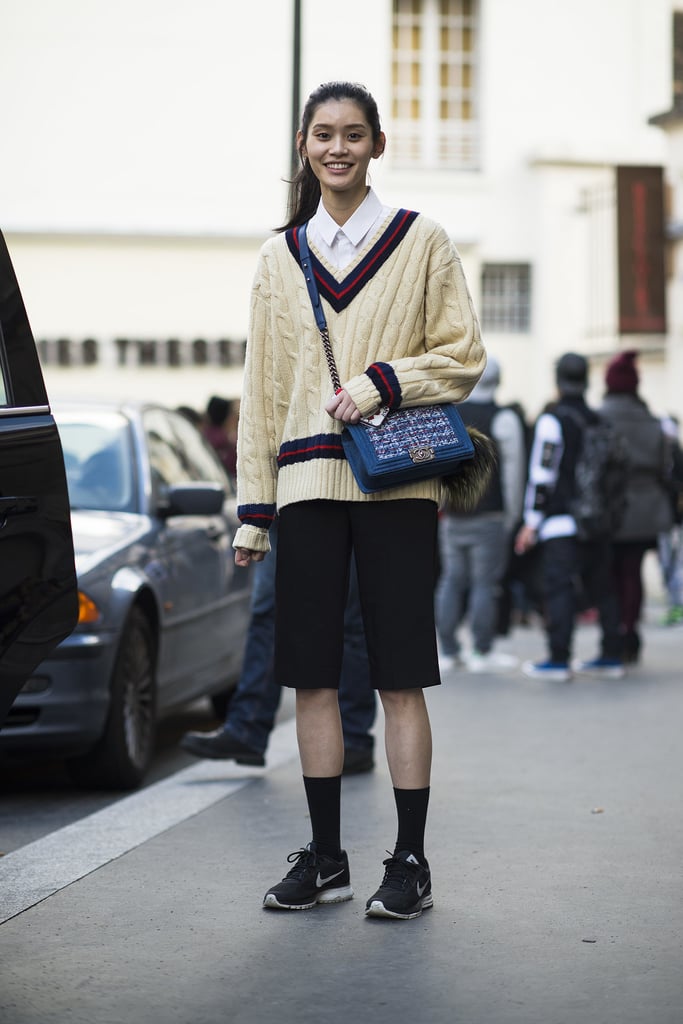 The runway's athletic vibe [2] isn't limited to just jersey t-shirts and wedge sneakers — cable-knit sweaters with a cricketeer's vibe count, too. The oversize look can work for, well, so long as you layer it over a button-up.
Thursday
Men have been wearing overcoats for years (decades even!), but women haven't quite embraced them. The topper fits like a tailored blazer up top, but hangs way lower. Replace your puffer coat with one like this for instant sartorial cred.
Friday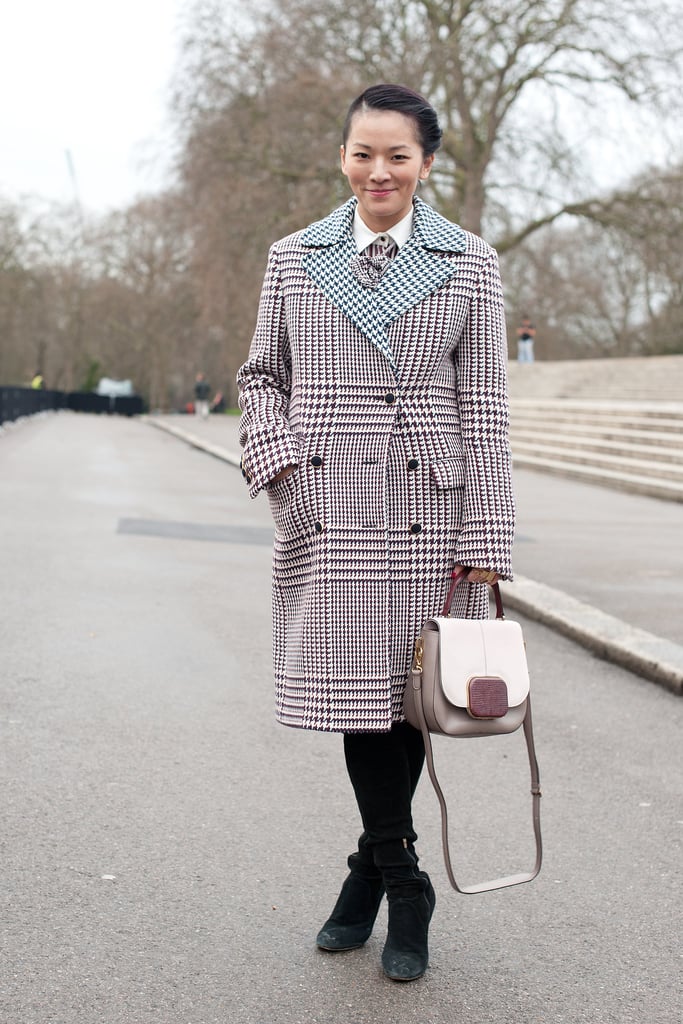 Another piece of outerwear with very masculine DNA? The double-breasted coat. To keep the boxy piece feminine, pair it with stiletto booties (and a curve-hugging wrap dress underneath for a sultry switch-up when you shed it at happy hour).
Saturday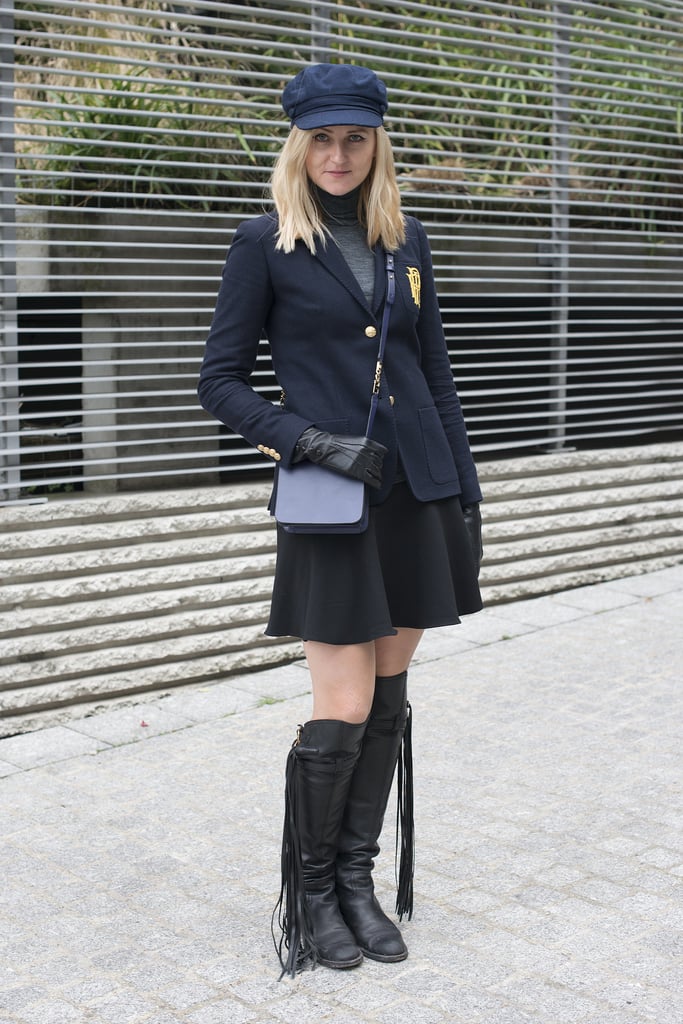 The blazer's pretty much a unisex basic these days, but it can still give a flippy skirt the perfect tomboy touch if it features badges like this schoolboy version.
Sunday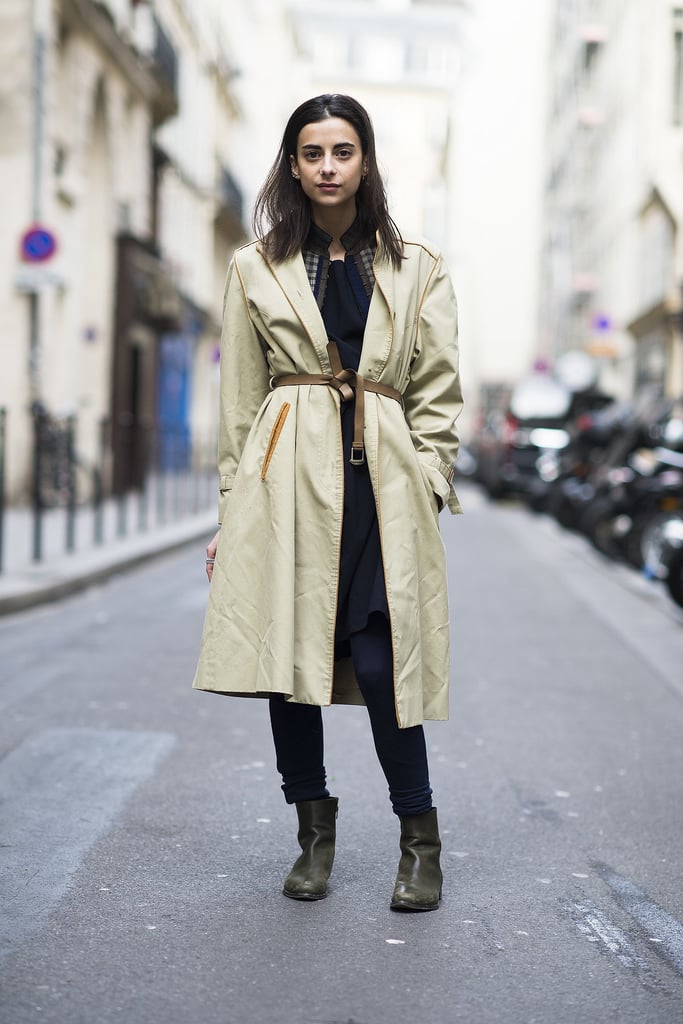 The khaki overcoat can read old-man at times, but a quick styling trick is all you need to get it ready for an afternoon out shopping. If it's not too cold, leave it open and cinch it with a skinny leather belt (fasten it as usual or simply tie it like this trendsetter).