It may not come as much of a surprise, but Miranda Kerr has some pretty solid styling tricks [1] up her sleeve. Whether she's romping around in the middle of Summer in her booties [2] or elongating her legs in cropped denim, she always finds a way to be the coolest girl on the street. (OK, we get that she is a supermodel, but her little style quirks would work just as well for the rest of us.)
Now, Miranda's stepped out wearing two closet staples in two totally different ways . . . in just 48 hours. Stars — they really are just like us, no? But seriously, Miranda's Miu Miu leopard mules [3] and chambray button-down feel totally fresh each time around. And, frankly, it took us a minute to realize she was repeating both items. But, if she can pull a fast one on us, we can play that game, too. Scroll down to see how it's done.
Source: Getty [4]
Miranda Kerr Wearing a Denim Shirt and Leopard Heels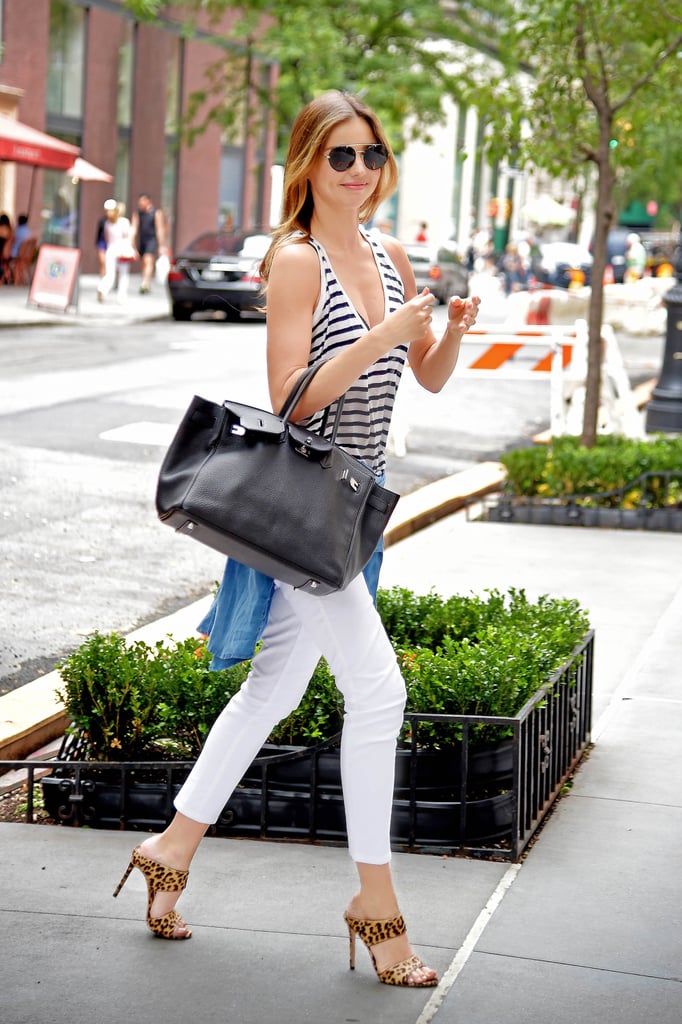 The first time Miranda sported her chambray shirt, she tied it around her waist to break up contrasting prints. Aviators, a large tote bag, and white denim polished off a weekend-ready look.
Source: Getty / NCP/Star Max [5]
Miranda Kerr Wearing a Denim Shirt and Leopard Heels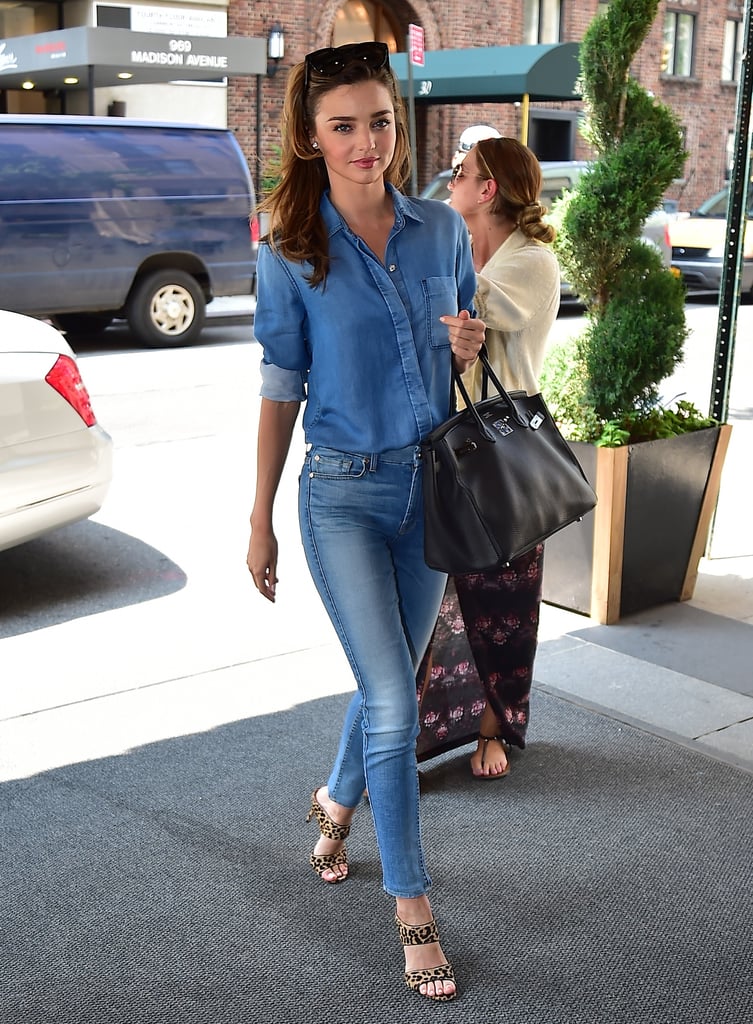 A couple of days later, Miranda let her leopard heels take center stage, amplifying the fancy factor of a classic, laid-back Canadian tuxedo and her go-to Birkin bag [6].
Source: Getty / Alo Ceballos [7]
Gap 1969 Chambray One-Pocket Shirt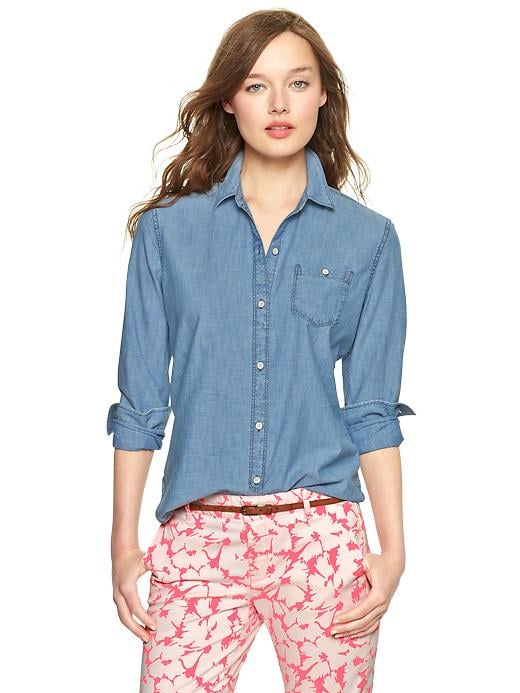 Gap 1969 Chambray One-Pocket Shirt [8] ($60)
Chinese Laundry Lucky Slides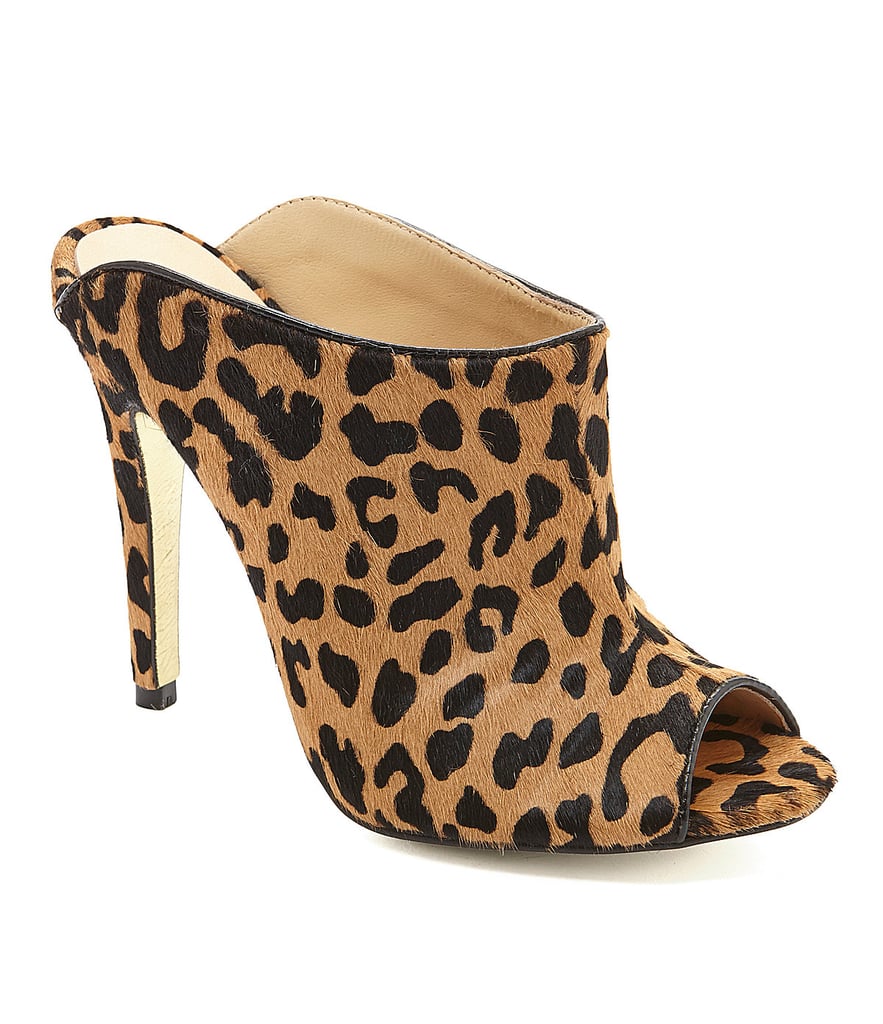 Chinese Laundry Lucky Slides [9] ($140)
T by Alexander Wang Striped Linen Tank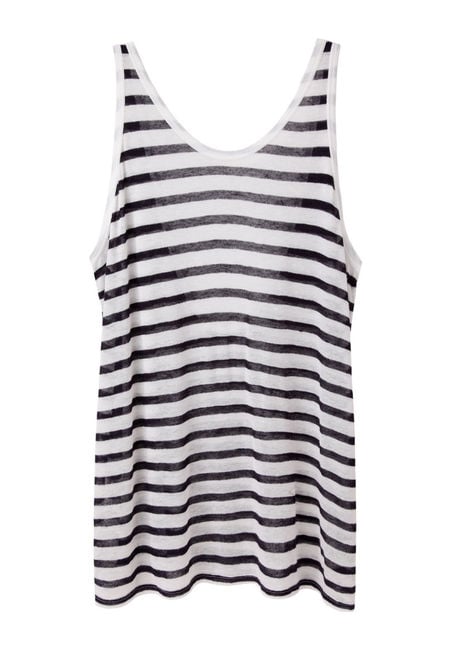 T by Alexander Wang Striped Linen Tank [10] ($100)
Levi's Mid-Rise Skinny Crop Jean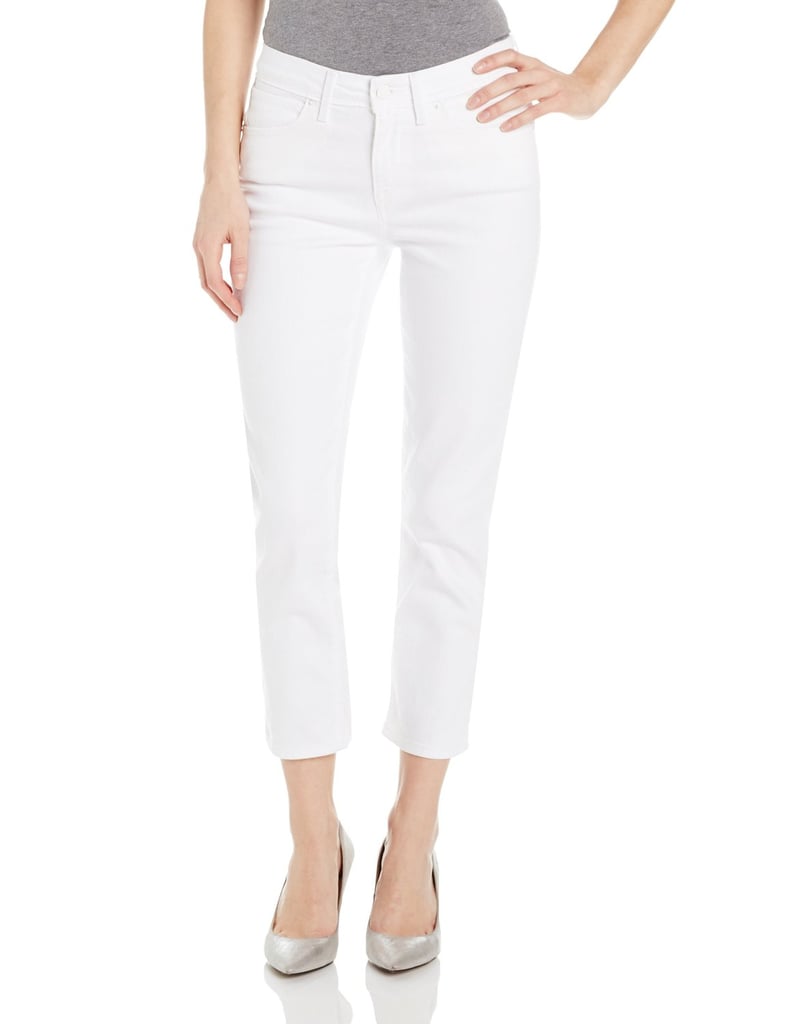 Levi's Mid-Rise Skinny Crop Jean [11] ($54)
Illesteva Milan Sunglasses
Illesteva Milan Sunglasses [12] ($300)
Topshop Faux Leather Tote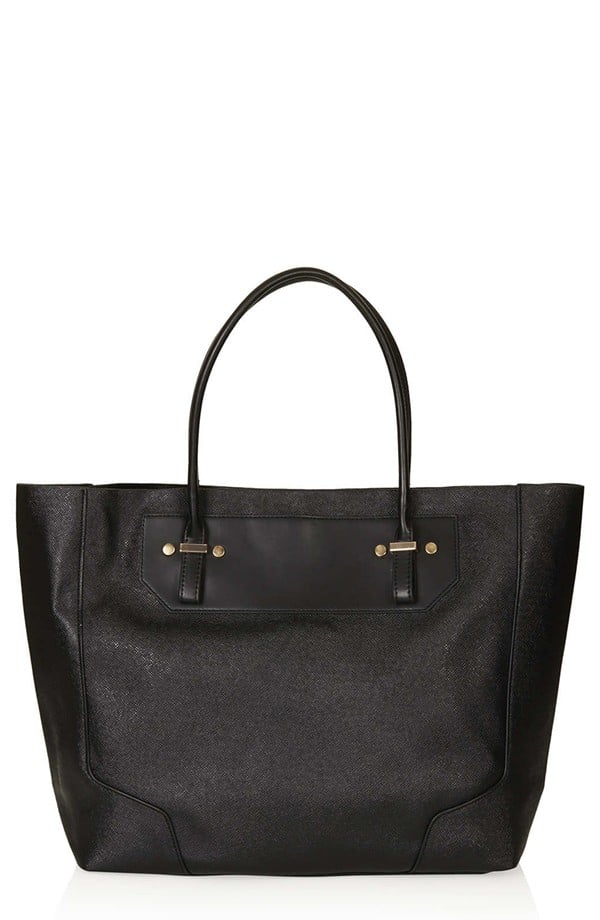 Topshop Faux Leather Tote [13] ($72)
Hudson Collin Crop Skinny Jeans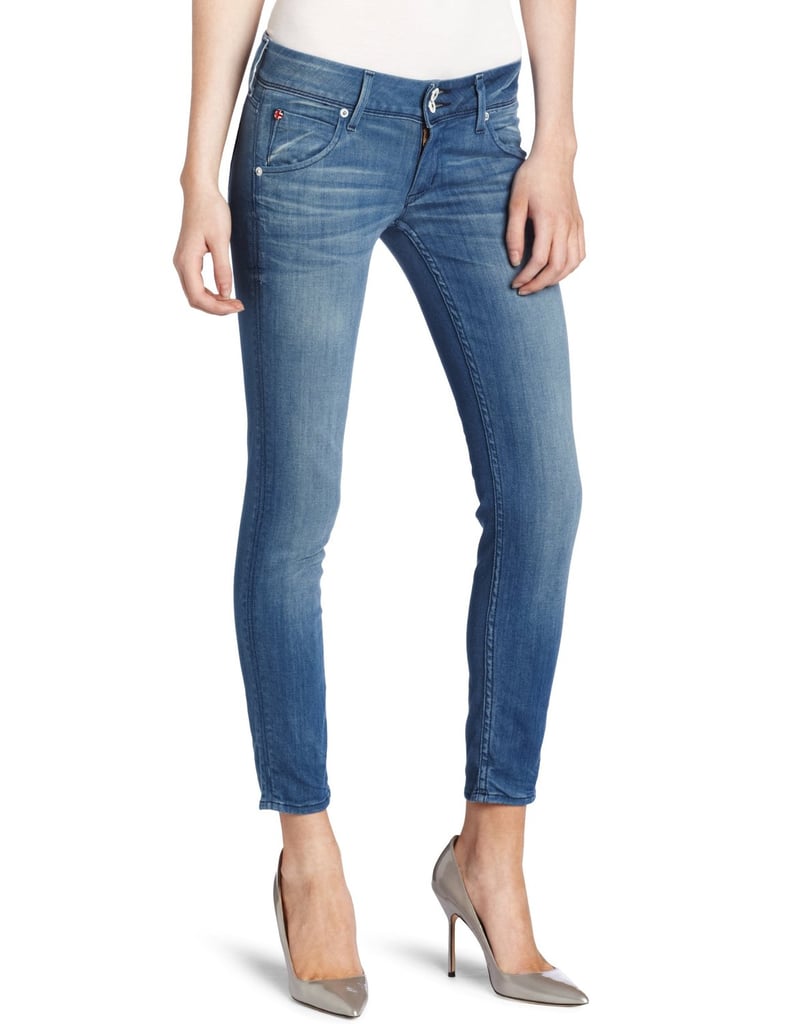 Hudson Collin Crop Skinny Jeans [14] ($198)
Forever 21 Modern Round Sunglasses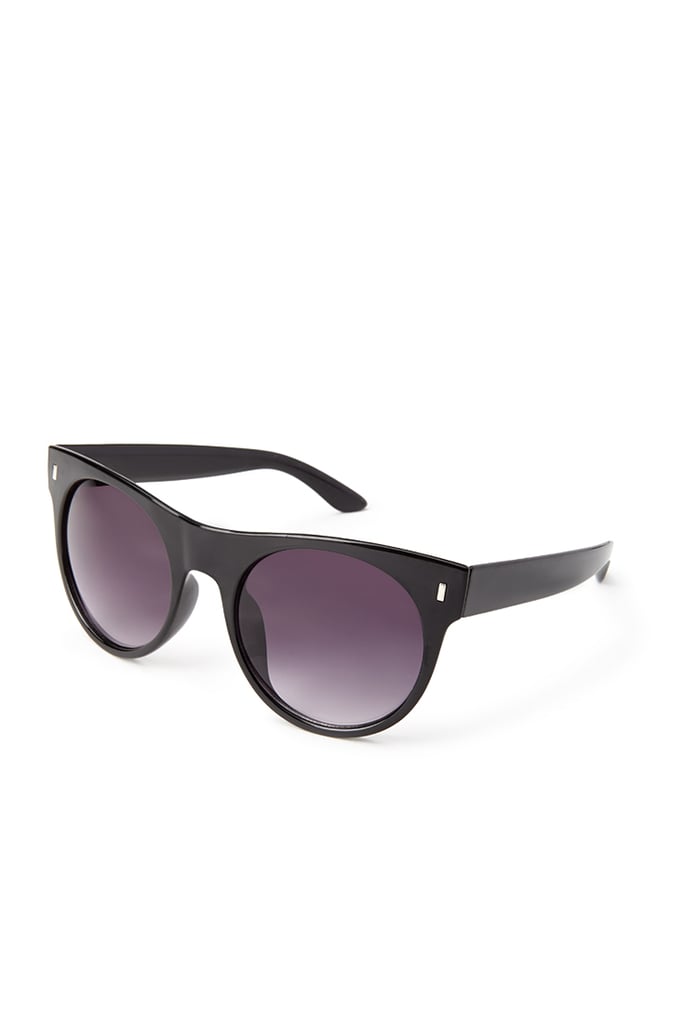 Forever 21 Modern Round Sunglasses [15] ($6)
Nine West Double Vision Large Shopper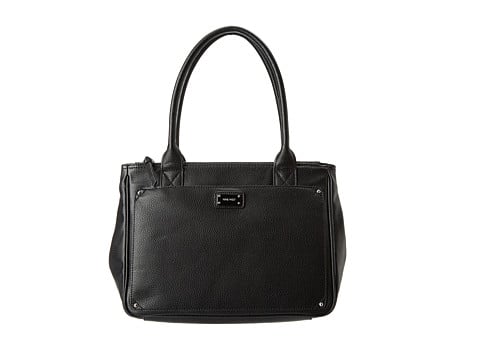 Nine West Double Vision Large Shopper [16] ($89)