ADVERTISEMENT ( more slides)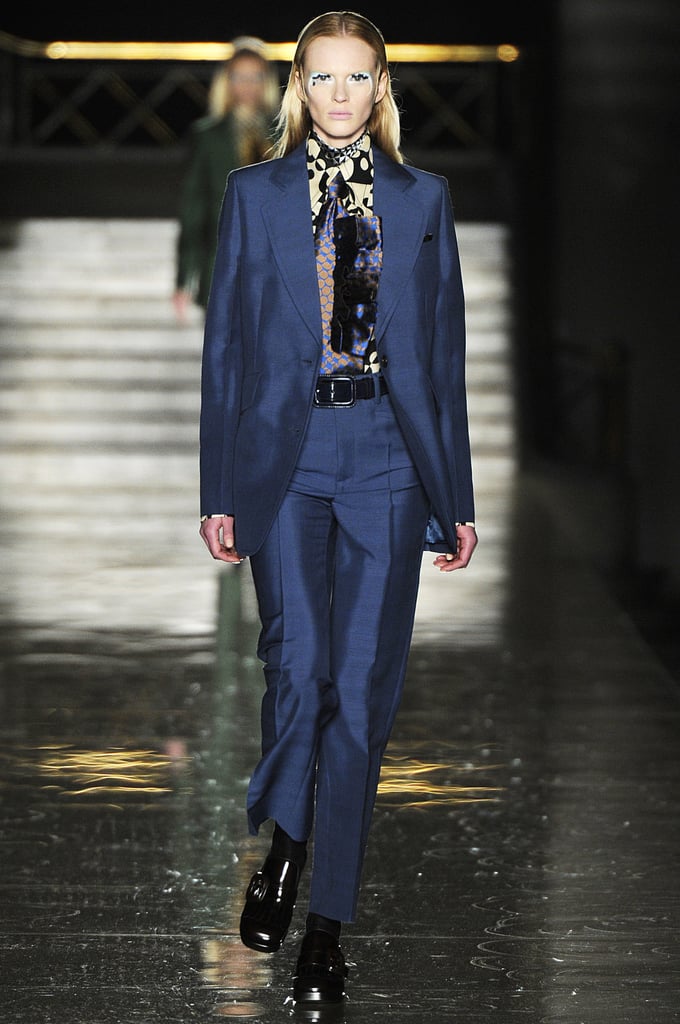 >> Miuccia Prada is having a trousers moment. Today's Fall 2012 Miu Miu collection was chock-full of them, and earlier this month they dominated her collection for Prada as well. In fact, the designer is so into pants this season that she told WWD they were "the only thing exciting" to her currently.
</ br>
She certainly has found some interesting ways to work them. The pants on offer at Miu Miu were jauntier and more playful than the ones on display at Prada and came in a jumble of shimmering jewel tones and supersized patterns. These were more mannish, too, cut wide down the knee and cropped at the ankle. Paired with matching '70s-style sportscoats and loudly patterned blouses, the look was chic in a nerdy-kitsch, leisure-suit way.