Modernist Autumn Fall 2008 Fashion Show
Our Fall Top Five: Modernist Fall 08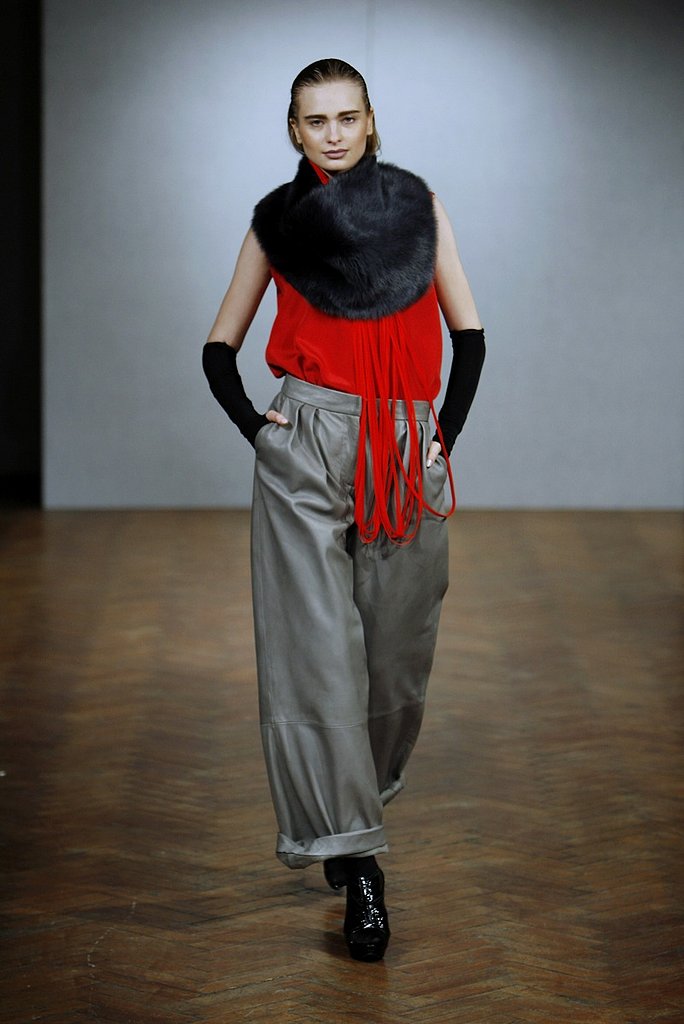 What's Your Reaction?
0
0
0
0
0
0
1
Our Fall Top Five: Modernist Fall 08
Wrapping up the list of our favorite shows from Fall 08 is British brand Modernist. We've said from the start that this list has no real rhyme or reason save for the fact that the five shows each impacted our impression of Fall 08 as a season. Bringing you this list was as much about having the galleries back up on the front page as it was talking about them again. We think it's reason enough. So, after bringing up Prada, Preen, Yves Saint Laurent, and Miu Miu, we're going to finish up by talking about the Modernist Fall 08 show. British brand Modernist, headed by Abdul Koroma and Andrew Jones, showed their second collection as part of London Fashion Week this Fall 08. The collection, feminine and appropriately paired down with a strict palette of red, charcoal, and black was a stark and striking contrast to the opulence that overran New York Fashion Week the week prior. Everything from the cool grey backdrop, to the thick painted eyebrows and slicked hair, to the shapely garments that layered over one another quite beautifully, made this collection on of our favorites. To our surprise the brand is stocked sparingly in the United States and abroad, but we're confident that will change if they keep moving in this direction.
Latest