Music Festival Style
3 Cute Festival Outfits!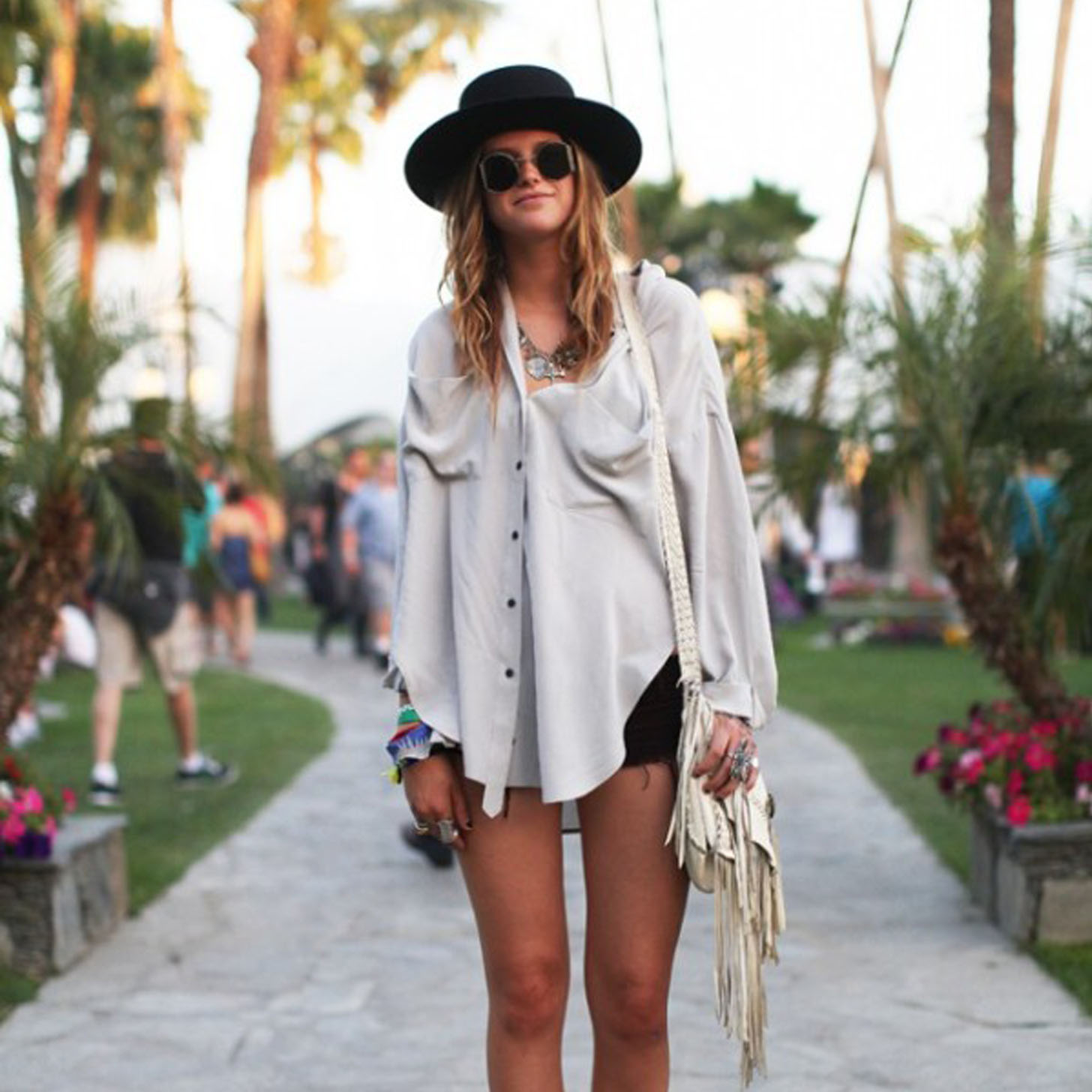 It's music festival season! With that in mind, it's time to start picking out your concert-ready look. There are a few important things to remember when planning your festival outfits. Obviously, you want to look stylish without looking like you're trying too hard, comfort is key, and a crossbody bag is a must! So, we headed over to the H&M Showroom and put together three awesome ensembles so you can rock out in style. Watch today's Currently Trending for inspiration!
View Transcript »
Transcript
Hi it's Allison McNamara and in this edition of Currently Trending, I'm going to show you how to rock out in style for all of your summer music festivals. Stylish stars like Alexa Chung, Rachel Bilson, Kate Bosworth and Diane Kruger have all been spotted looking cute while listening to their favorite bands. So it's that time of year again for Coachella, Bonnaroo and every festival in between. So today I'm here at the H & M showroom. And I have three concert-ready outfits for inspiration. For our first outfit we were inspired by the head to toe matching prints on the spring runways, and went for a matchy-matchy top and short combo. The top has a retro boudoir feel and it shows off a little bit of midriff, which is nice because it doesn't show off too much skin. So it gives the illusion of a swim suit without having to show too much. The matching shorts are high wasted which is perfect for a concert so you can sit down and and then we cover it up with a dark washed denim vest which toughens up the sweet print. We finished off the outfit with some neutral accessories. With some loose tan sandals, a brown bucket bag to carry everything, and some mod circle retro sunglasses. A great no fuss option is a lightweight denim dress. It's an easy way to look fashionable without looking like you're trying too hard. And you can have fun with accessories. We started off with this large, oversized coral floppy hat that gives her a bright pop of color and protection from the sun. We wanted to inject some playful prints so we chose this tribal backpack which is right on trend and it keeps her hands free for the concert, and then contrasted that with some striped plaid. We finished off the outfit with a lanyard rhinestone bracelet for some sparkle. our last look, we've played off those spring pastel trends. We started off with a pair of light pink denim shorts that were more polished than your denim cutoffs, and we styled them with this pretty flowy button-up. It's sheer, so it's perfect for the hot weather and it's got this gorgeous brush stroke print. It also has a really fun asymmetrical hem line. So it's shorter in front, shows off your light pink shorts, but in fact it's really flowy and airy. We completed the outfit with some laid-back taupe ankle booties, a cross-body bag, and my favorite part, a rose gold choker. These outfits are guaranteed to make you look and feel great at all of your summer music festivals. Thanks for tuning in to Currently Trendy on FabSugar TV. I'm Allison McNamara and I'll see you next time.