It hasn't exactly been the smoothest of weeks for Nicki Minaj — first her backup dancer was bitten during a VMAs rehearsal [1] and then while on stage during the show, the singer appeared to have a wardrobe malfunction.
Clasping at her black mini while sharing the spotlight for the night's opener with Jessie J and Ariana Grande, Nicki later told The Hollywood Reporter [2], "We ran out of time getting the dressed zipped up." We all know the feeling of rushing to make a quick change, so maybe Nicki's more like us than we originally imagined. Now that we know the simple explanation for her mini malfunction, does that make the moment any less memorable?
Nicki Minaj at the VMAs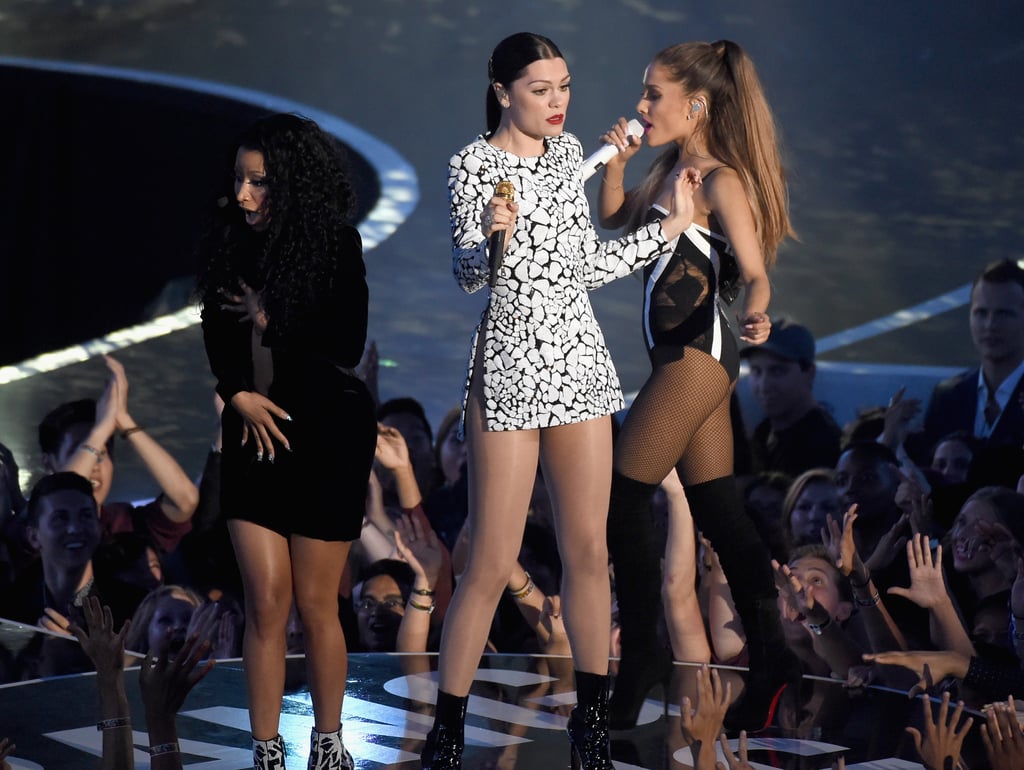 Nicki Minaj at the VMAs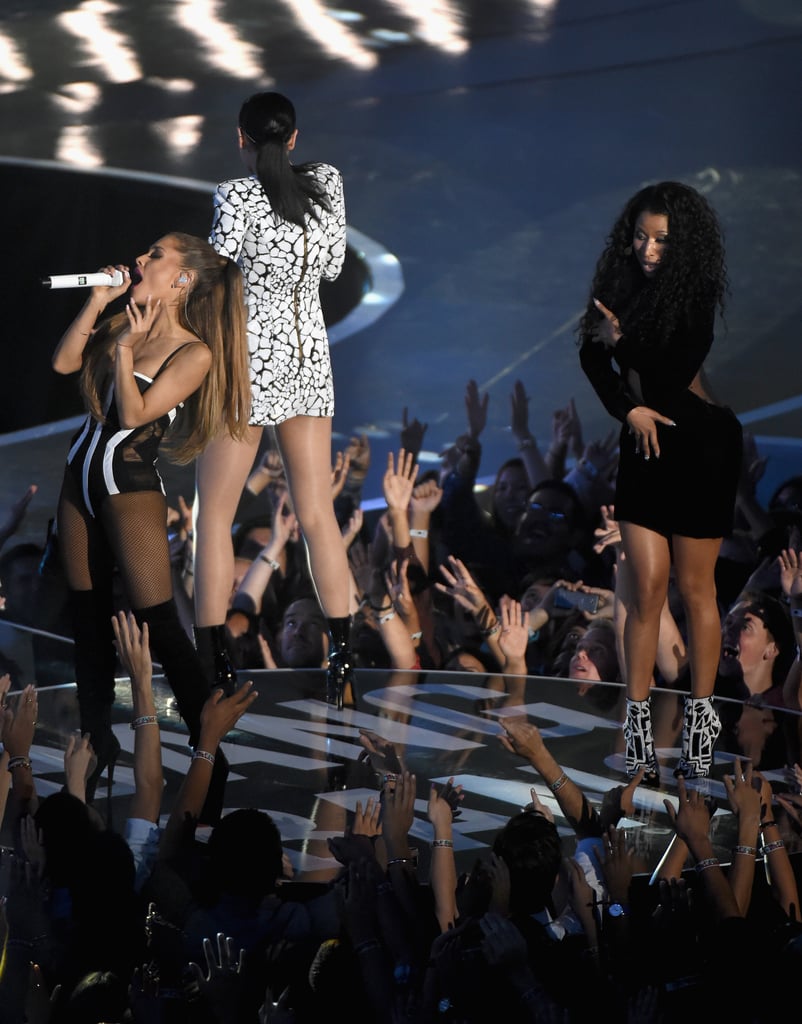 Nicki Minaj at the VMAs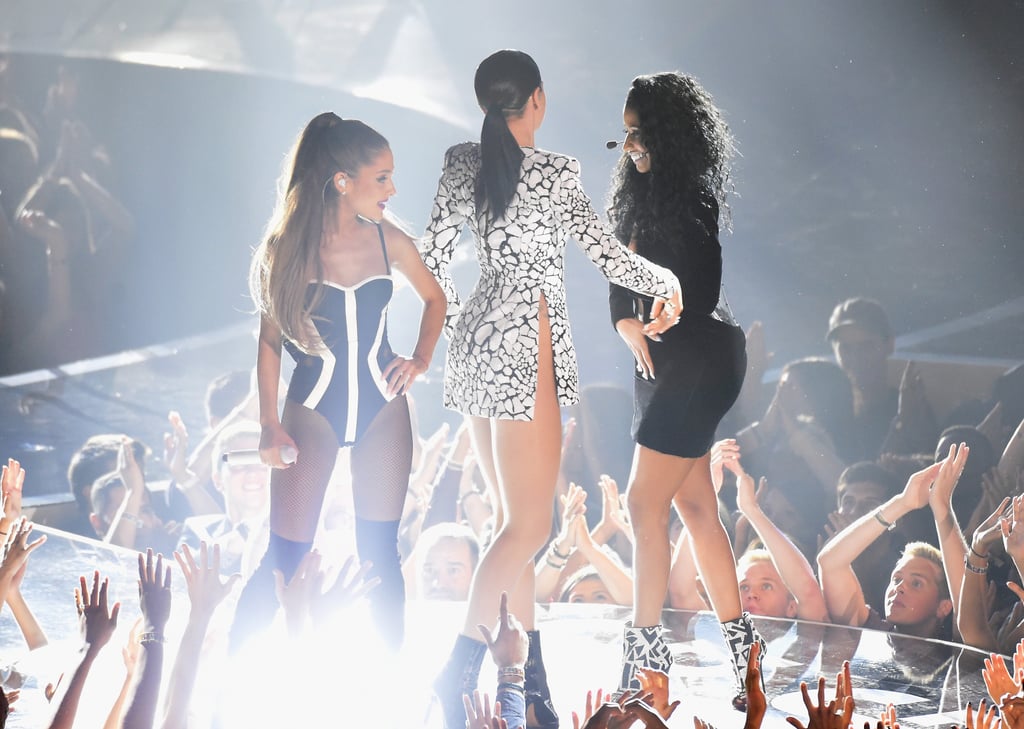 Did Nicki Minaj Get the Show Off to a Bang?