When official word came that Nicolas Ghesquière was replacing Marc Jacobs as the main man at Louis Vuitton [1], the fashion world more or less went berserk. While job switches are de rigueur in real life, there's a veil of glamour attached to it when it involves some of the world's top designers making moves.
Anytime a new designer takes the reins, we take notice — and the establishment of Raf Simons at Dior meant a whole parade of gorgeously dressed starlets [2] that we collectively cooed over. With the Fall 2014 collection [3] just beginning to be worn (Ghesquière's first), it's time to start the Louis Vuitton-watch!
Dianna Agron at MOCA's 35th Anniversary Gala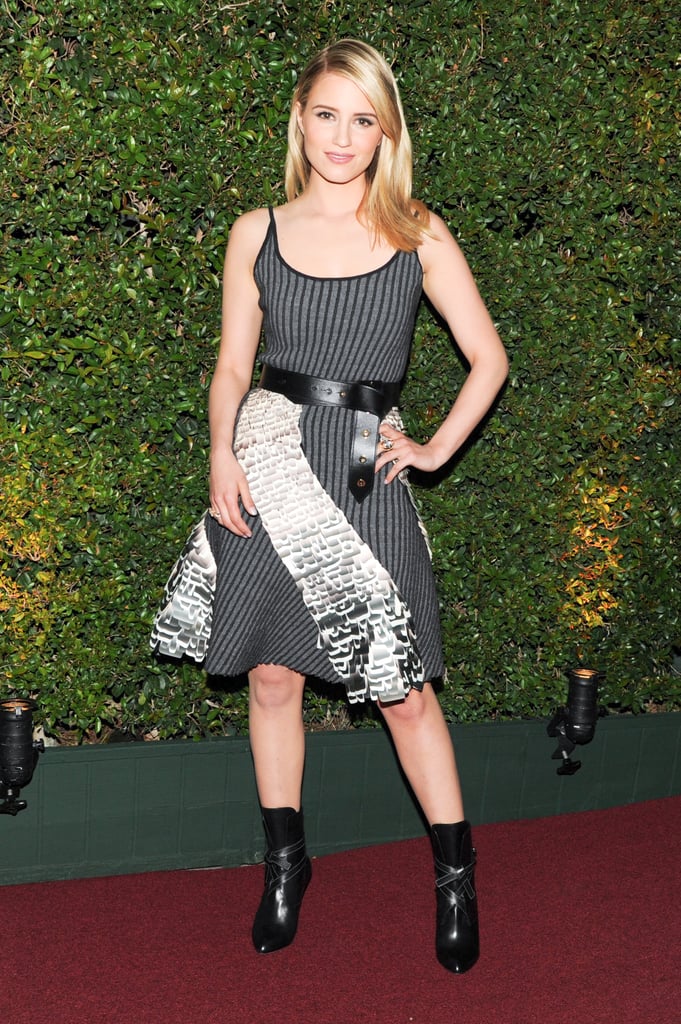 Meanwhile, Dianna Agron [4] picked a printed dress that she finished off with a thick leather belt. Like Chloë, she picked ankle boots from the Fall collection.
Chloë Sevigny at MOCA's 35th Anniversary Gala
At a swanky Los Angeles event, Chloë Sevigny [5] picked a zipped cardigan dress, leather boots, and a clutch featuring the house's famous monogram.
Haley Bennett at MOCA's 35th Anniversary Gala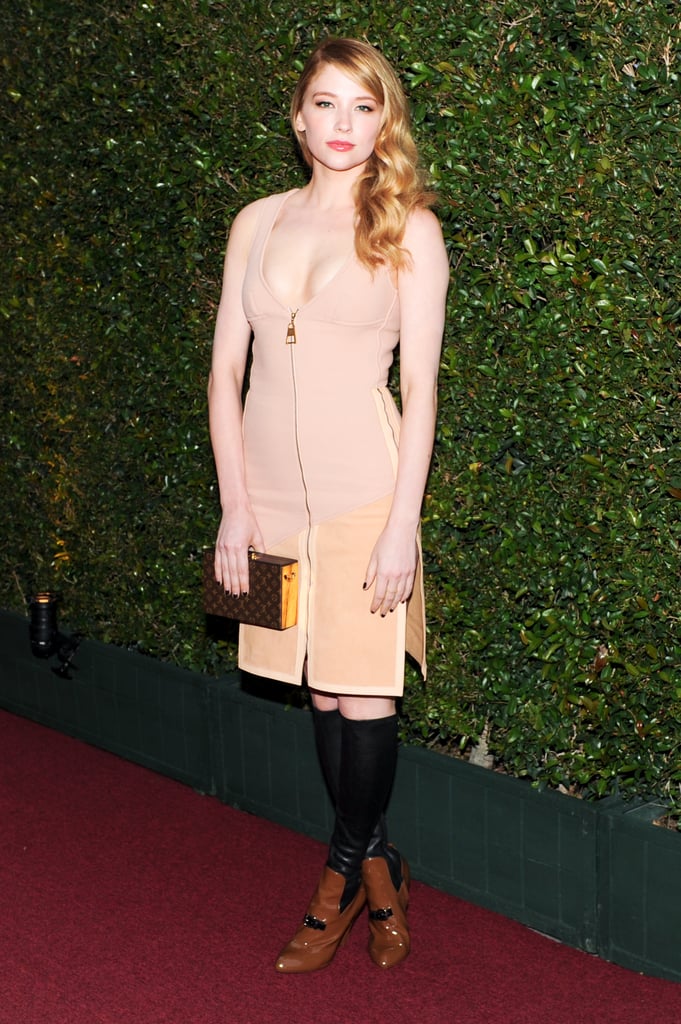 The sexiest look of the night might've belonged to Haley Bennett, who picked a wool and moleskin zip-front dress and high boots that rose up to her knees. The classic LV was there, too, by way of her box clutch.
Jennifer Connelly at the New York Premiere of Noah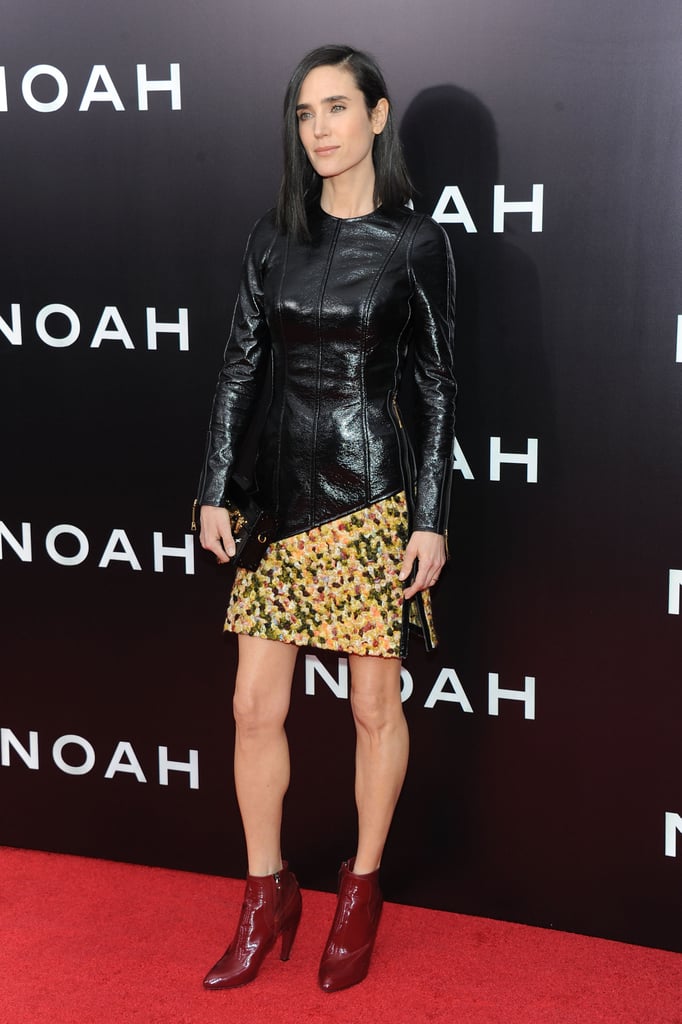 Jennifer Connelly [6] got a custom dress, revised from a creation that walked the runway, for the New York premiere of Noah. Her boots and clutch were also by Louis Vuitton.