When it comes to Olivia Palermo's style [1], it's hard to pick favorites. The reality-star-cum-fashion-darling has a way with clothes [2] — and if this isn't your first visit to POPSUGAR Fashion, you know we're pretty much smitten with her styling skills. Since today happens to be Miss Palermo's 30th birthday, there really is no tribute quite so fitting as a look at what she does best.
With an eye for the perfect accessories, Olivia transforms just about any off-the-rack find from favorite stops like Zara and Topshop — that's not to say she doesn't also have a taste for designer wear from the likes of Marchesa or Valentino, but it's how she puts it all together that really sets her apart. Inside, we've culled 55 of her best dress moments (starting way back in 2008!) — flip through for a peek at our favorites and how Olivia puts her stamp on them all!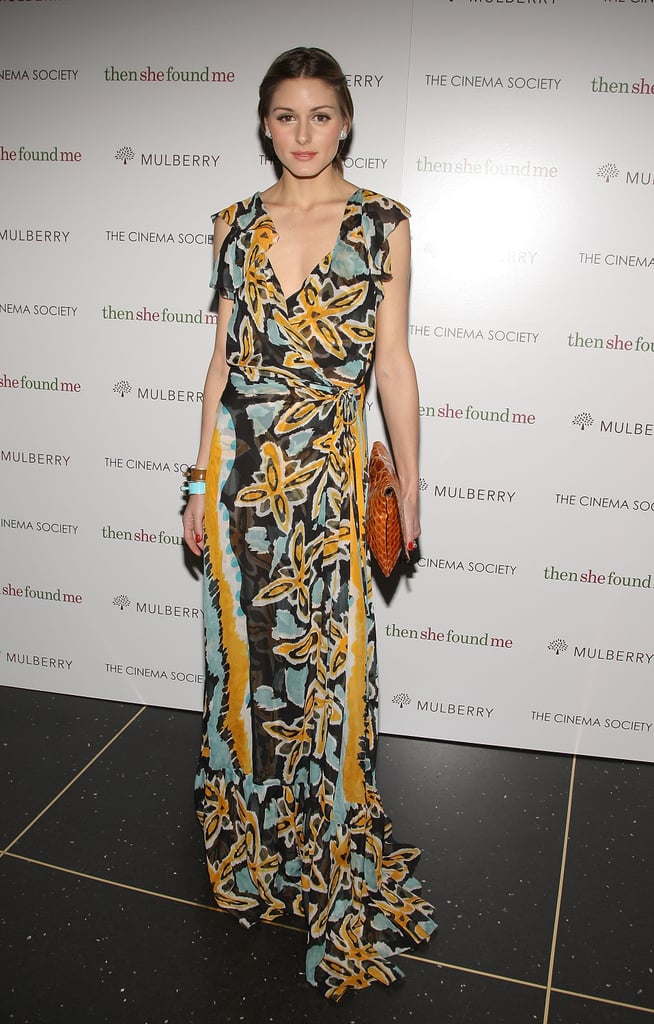 A gorgeous printed DVF for a New York film premiere in 2008.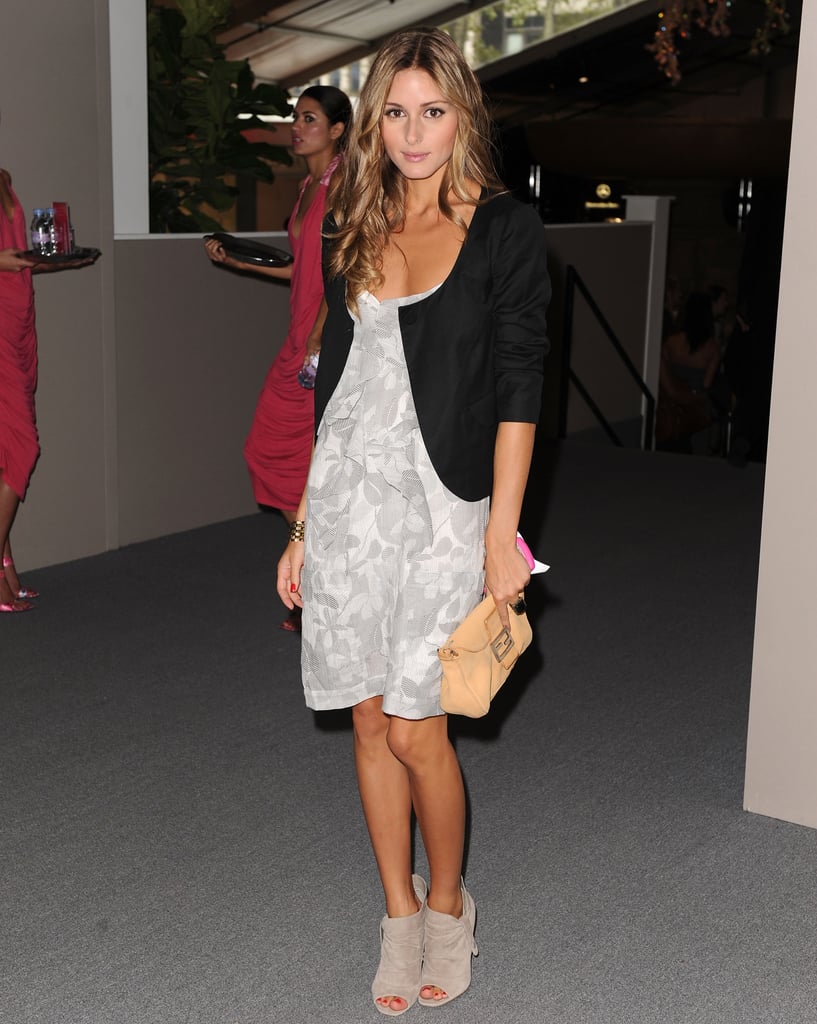 Giving a soft minidress her signature styling treatment with open-toe booties and an evening jacket at Fashion Week in September '08.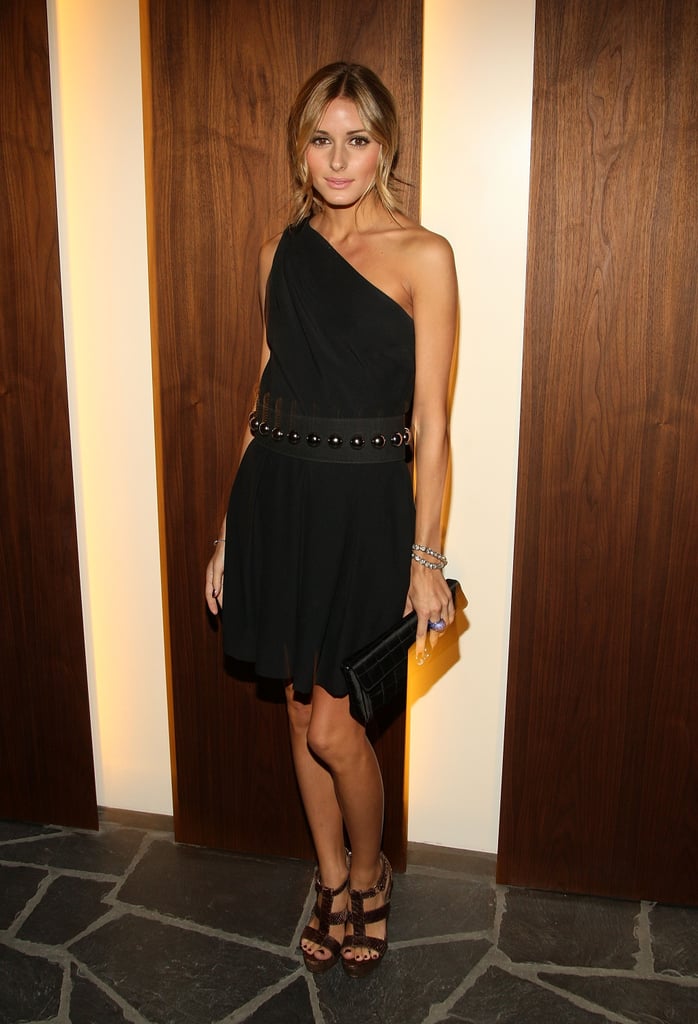 A sexy one-shouldered cocktail frock for a film screening in '08.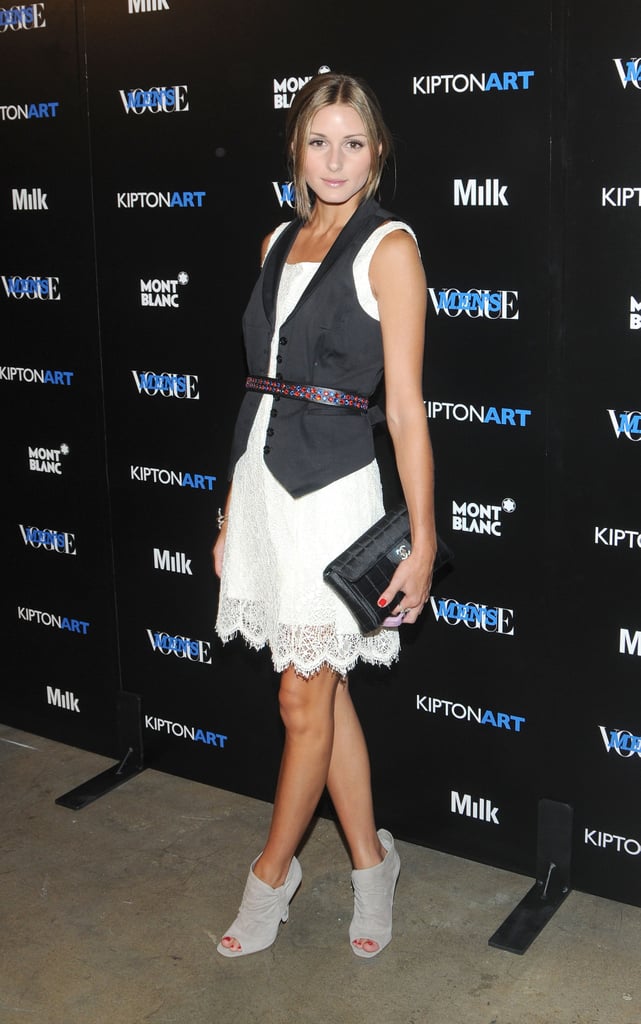 Toughening up a pretty dress with a menswear-style vest at a Longchamp party in 2008.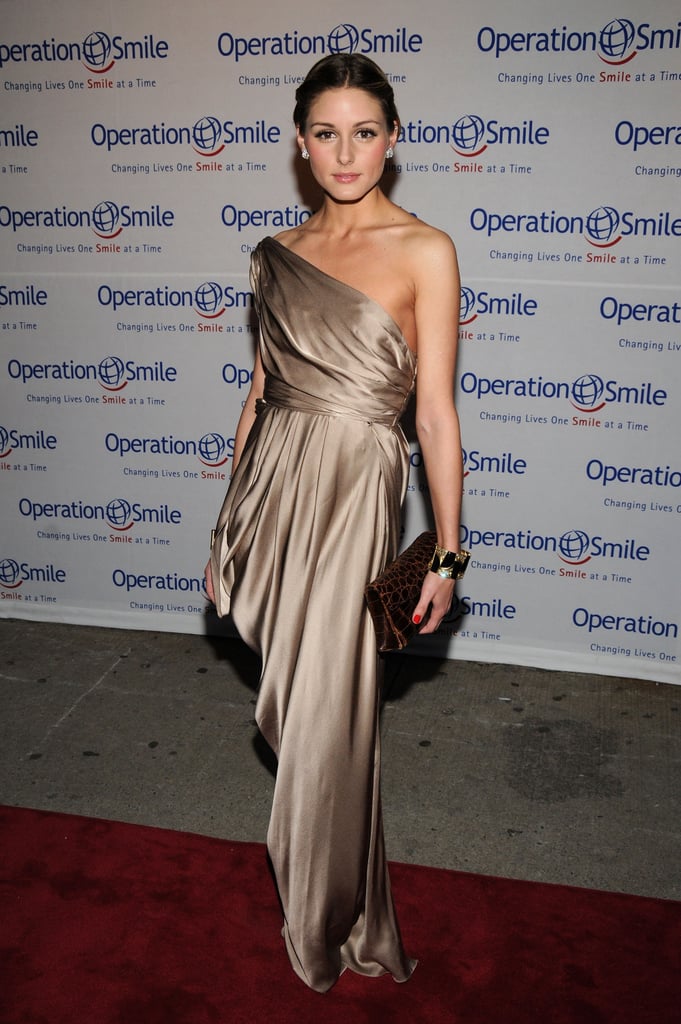 A golden goddess moment at the Operation Smile Gala in May 2008.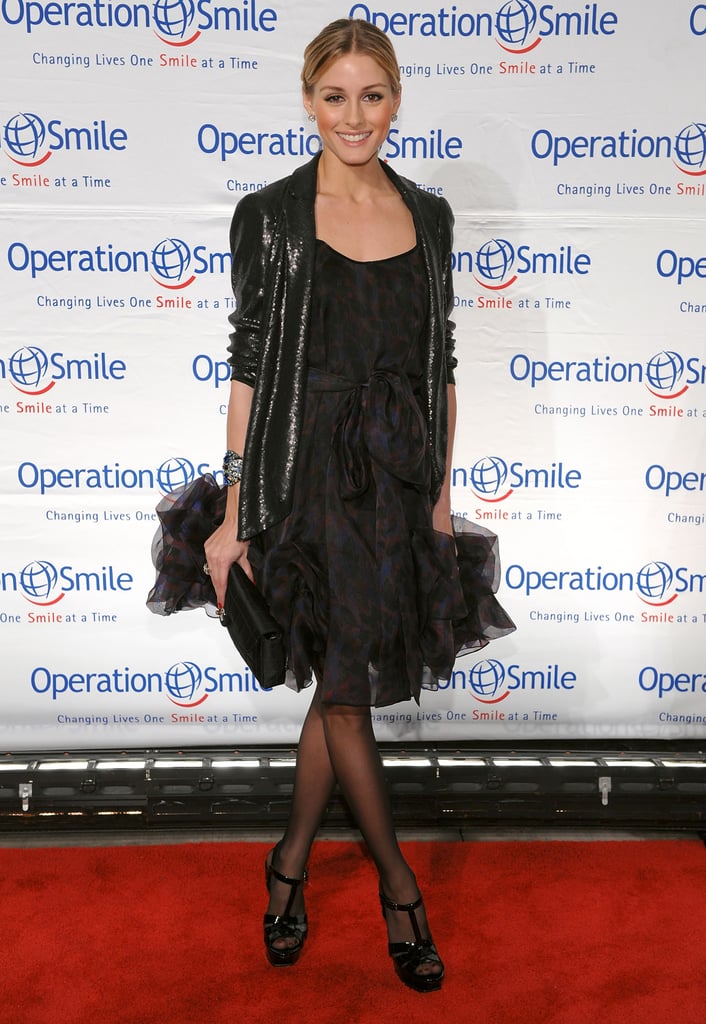 Fearlessly mixing print and sequins for an Operation Smile event in 2009.
A perfectly chic tuxedo blazer and cocktail dress for the Serpentine Summer Gallery party in 2009.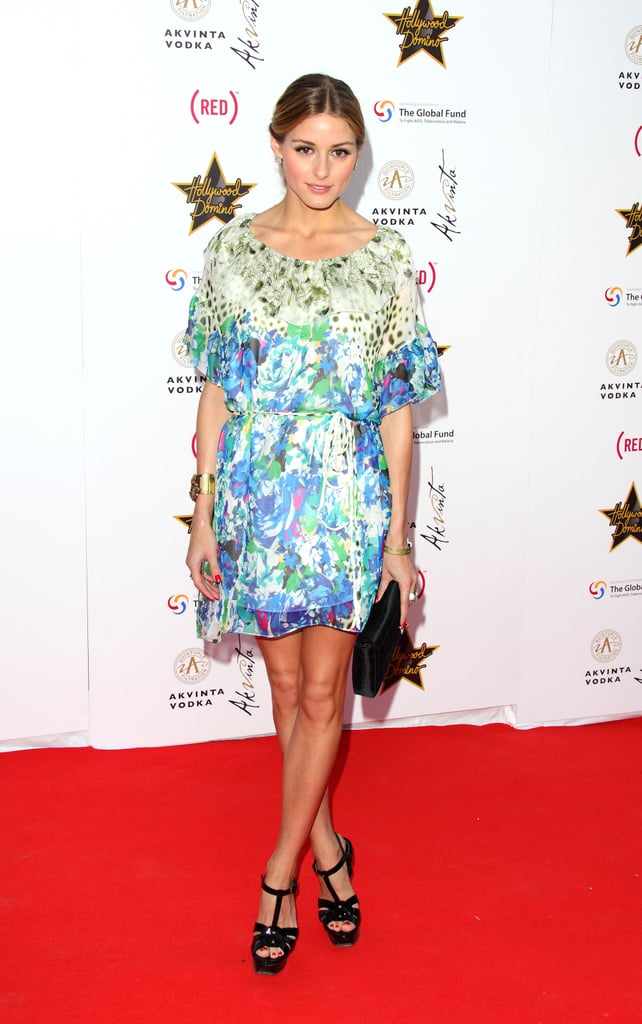 An electric floral-print minidress and YSL heels at the Cannes Film Festival in 2009.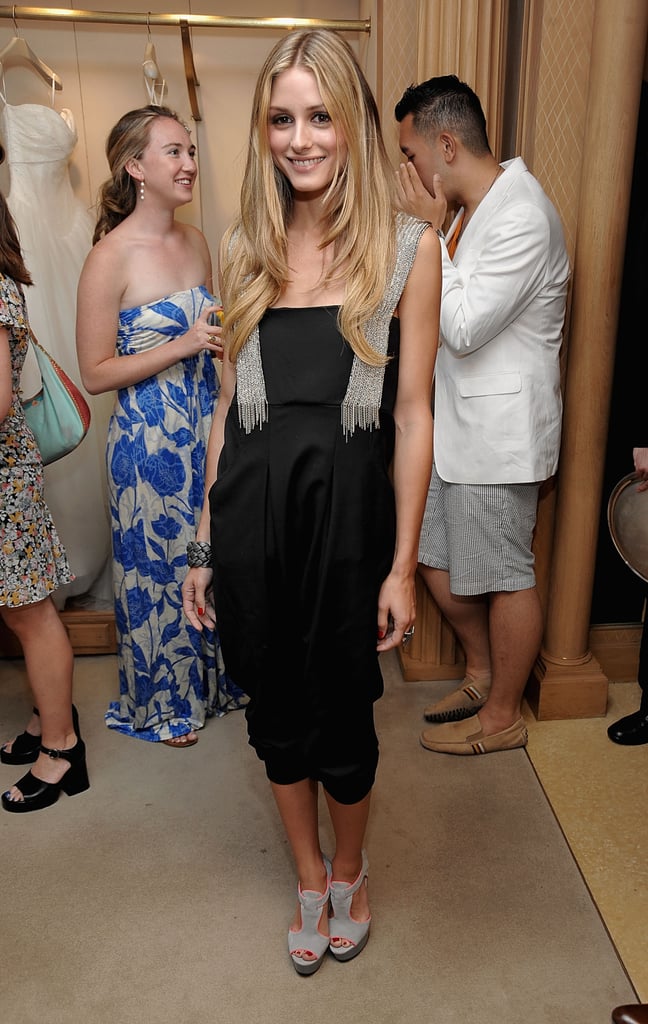 OK this isn't exactly a dress, but it's a dressy little jumpsuit for a book party in 2009.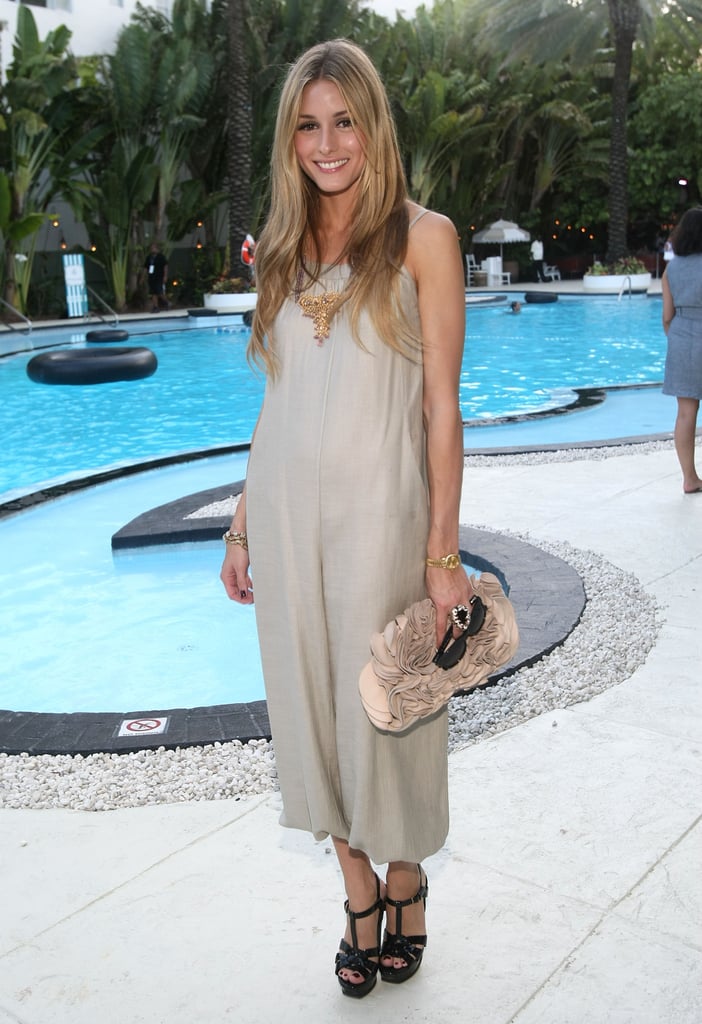 Poolside-chic in a summery frock and eclectic add-ons in Miami in June 2009.
A sweet take on animal print — and Olivia's always-present dash of jewels — in June 2009.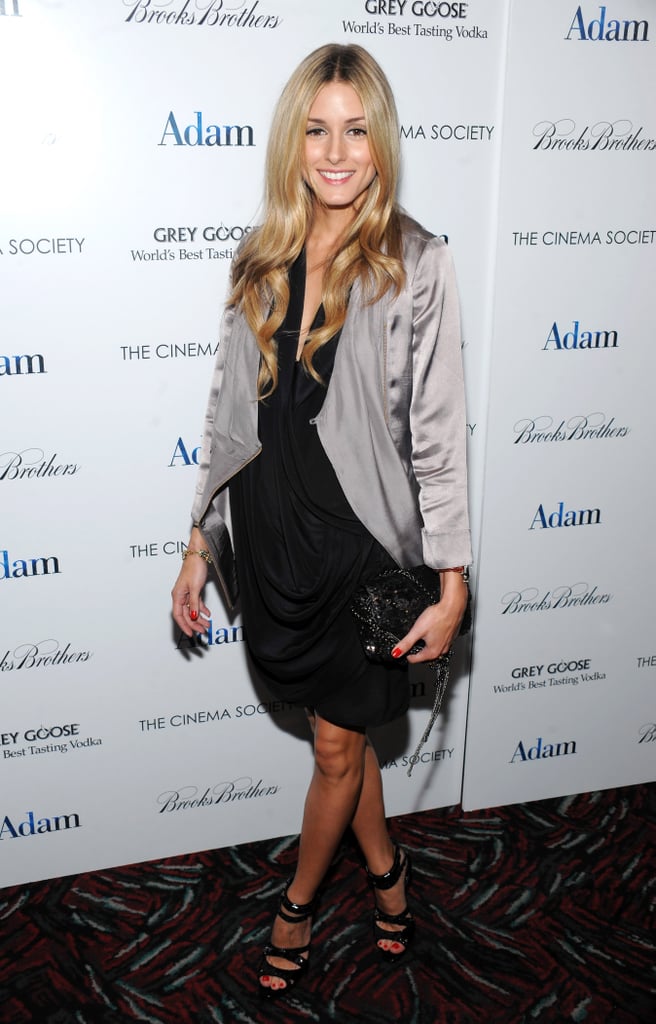 A sophisticated LBD and silky jacket at a film screening in NYC in 2009.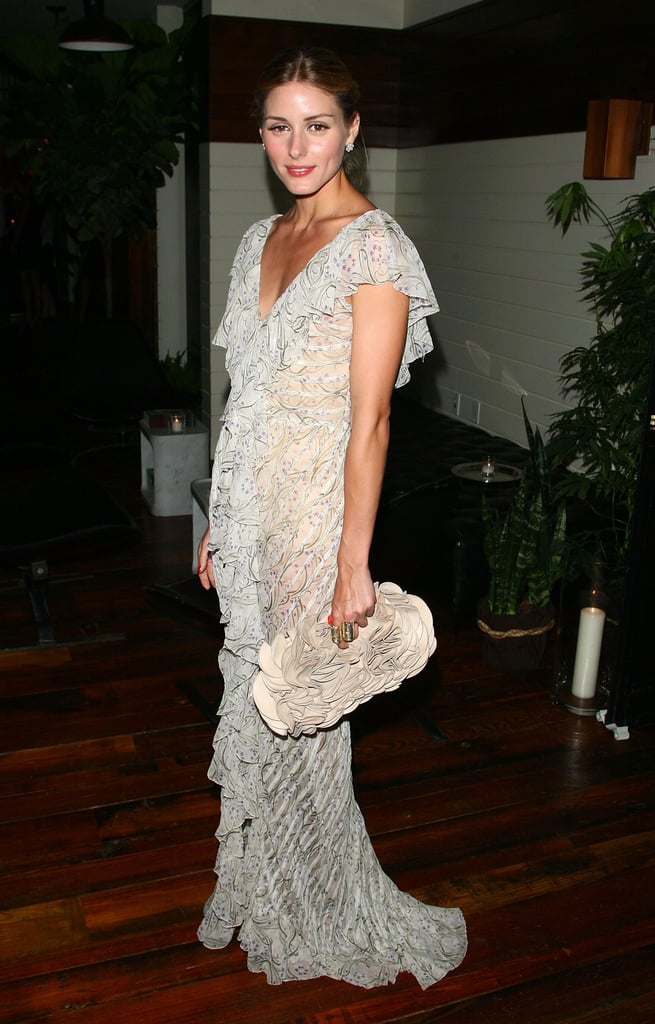 A romantic maxi at the Inglourious Basterds screening in 2009.
A cheeky striped mini in August '09.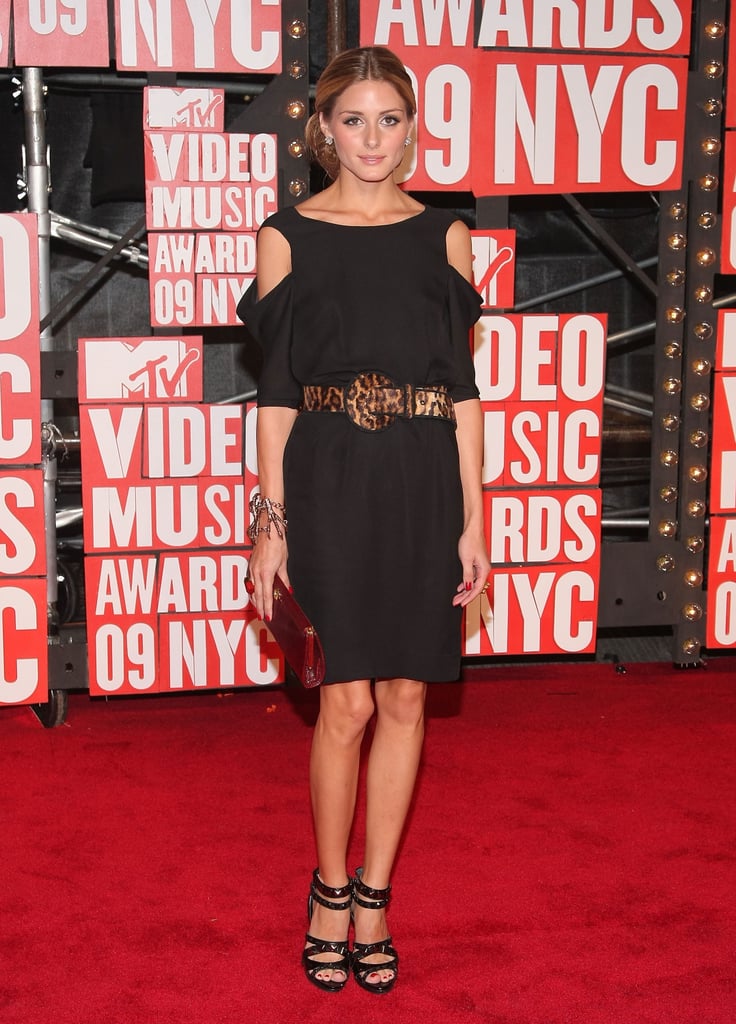 Olivia's LBD got a jolt of sexy via shoulder cutouts and a leopard-print belt at the VMAs in 2009.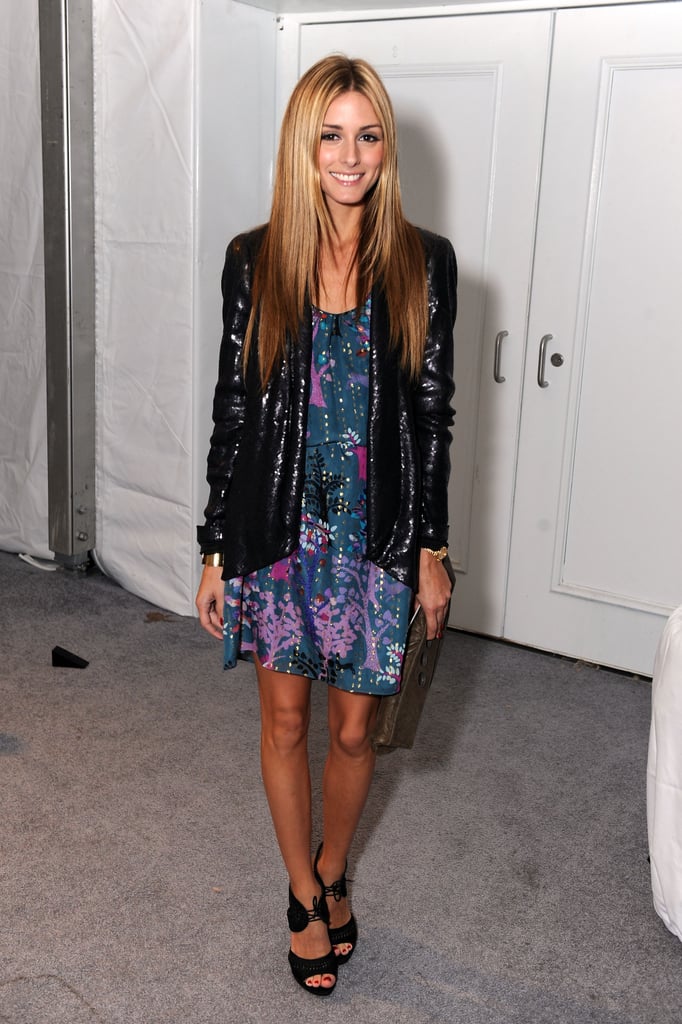 Adding a dose of glam with a sequined jacket for Fashion Week in September '09.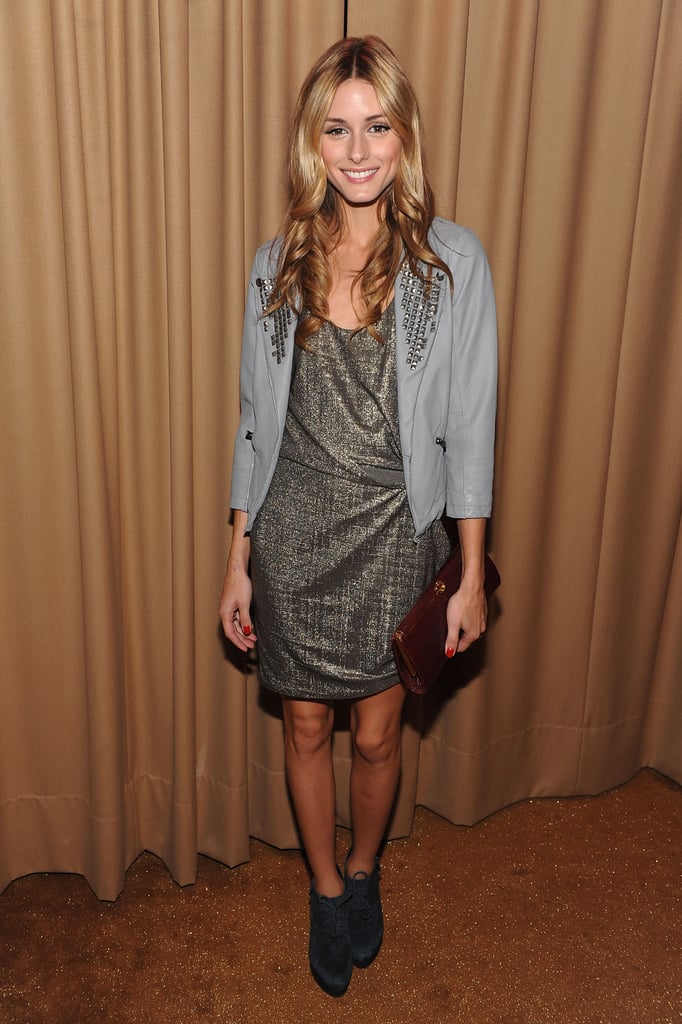 Olivia adds interest to a little metallic mini with a studded jacket and booties at party in September '09.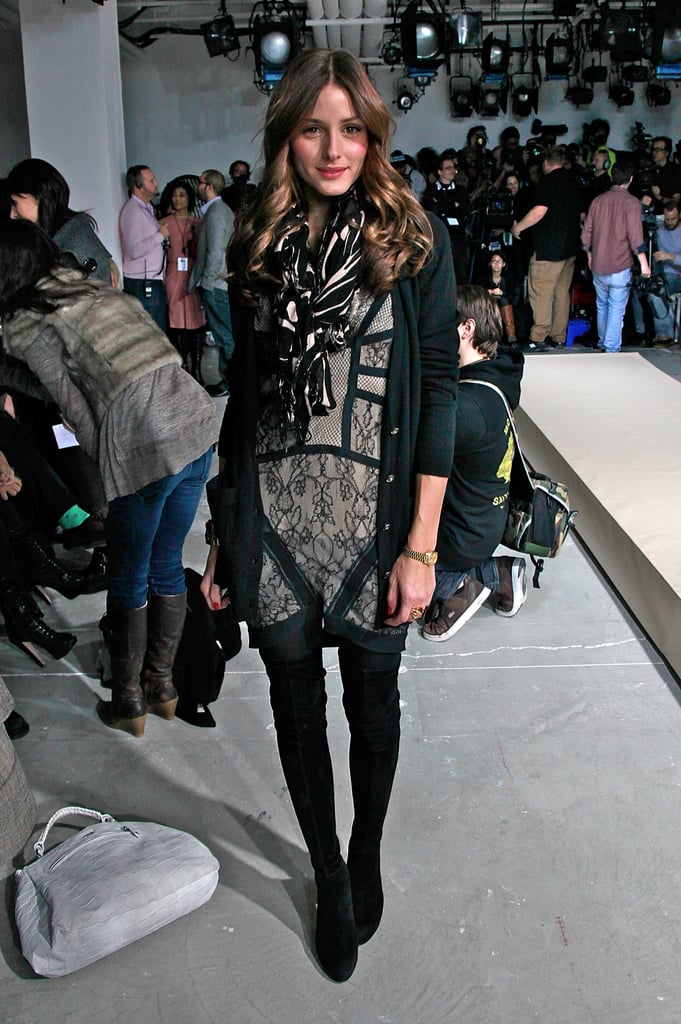 Layering up a Preen lace dress at Fashion Week in February 2010.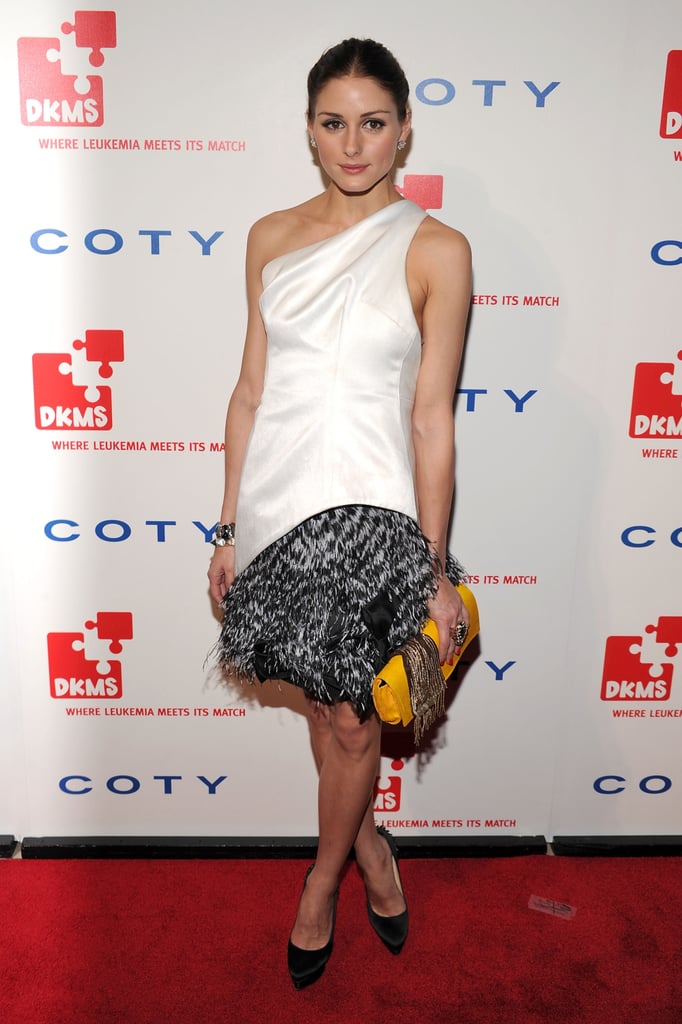 In a statement-making Prabal Gurung confection at DKMS' Fourth Annual Gala in April 2010.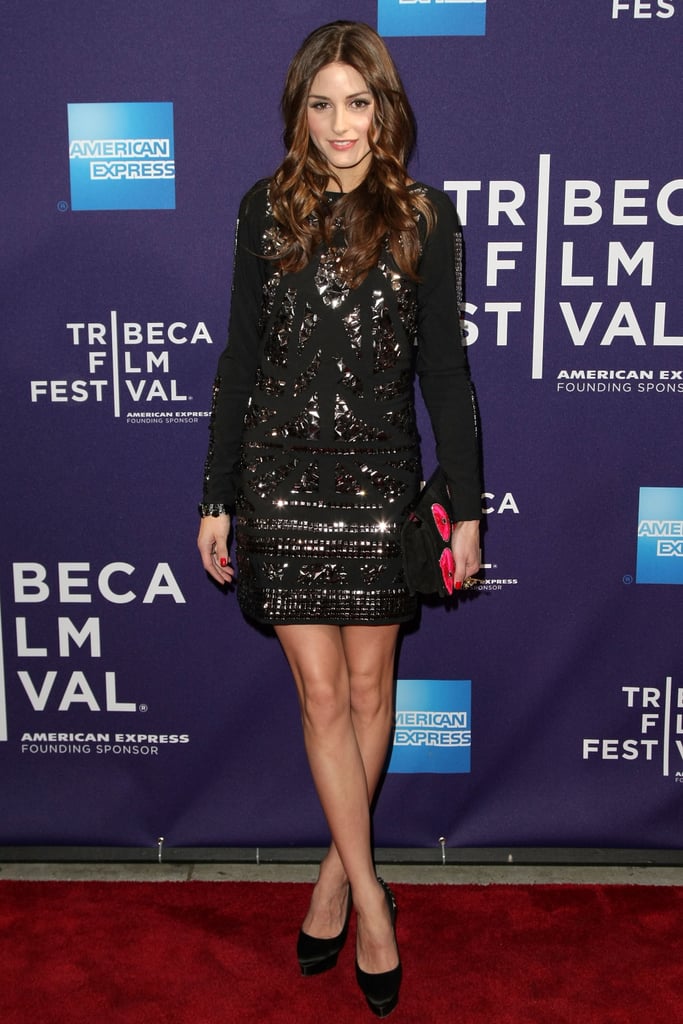 A hot embellished LBD at the Tribeca Film Festival in 2010.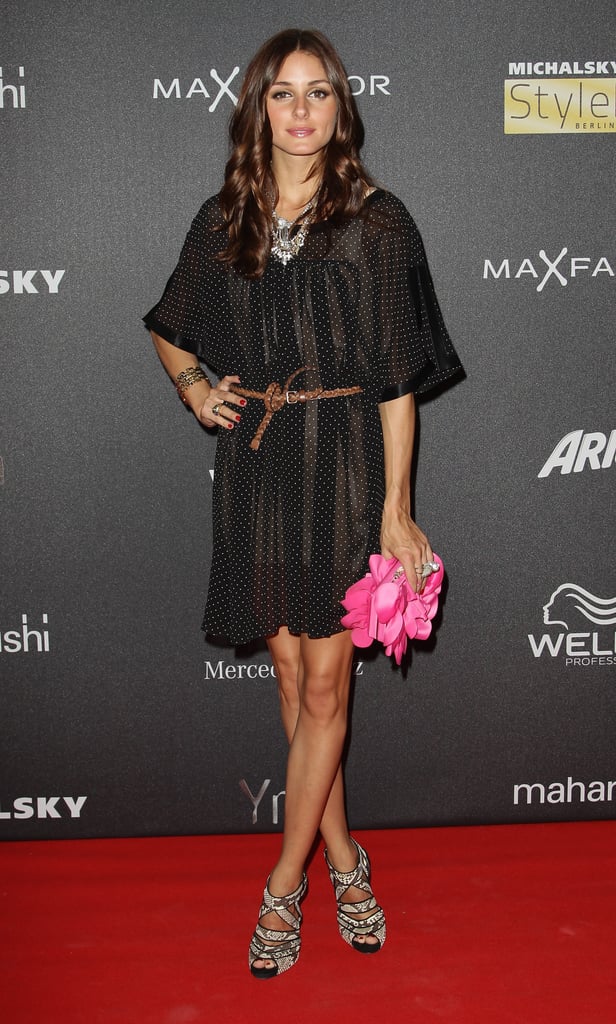 Olivia accented her Michalsky dress with statement-making accessories for an event in Berlin in 2010.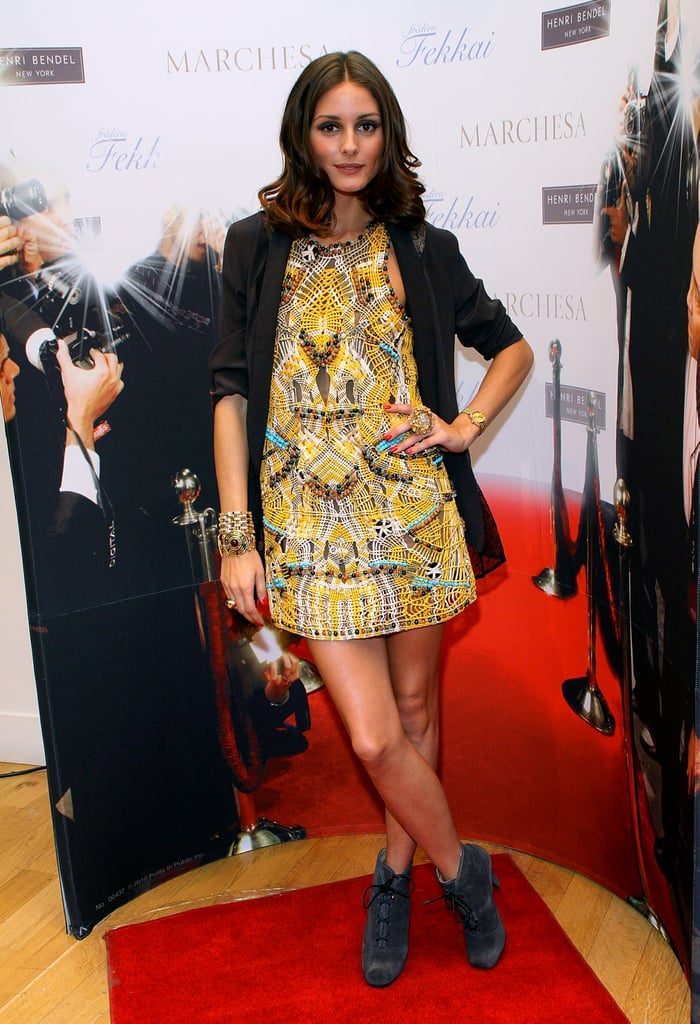 A Diane von Furstenberg mini and Proenza Schouler booties for Fashion's Night Out in 2010.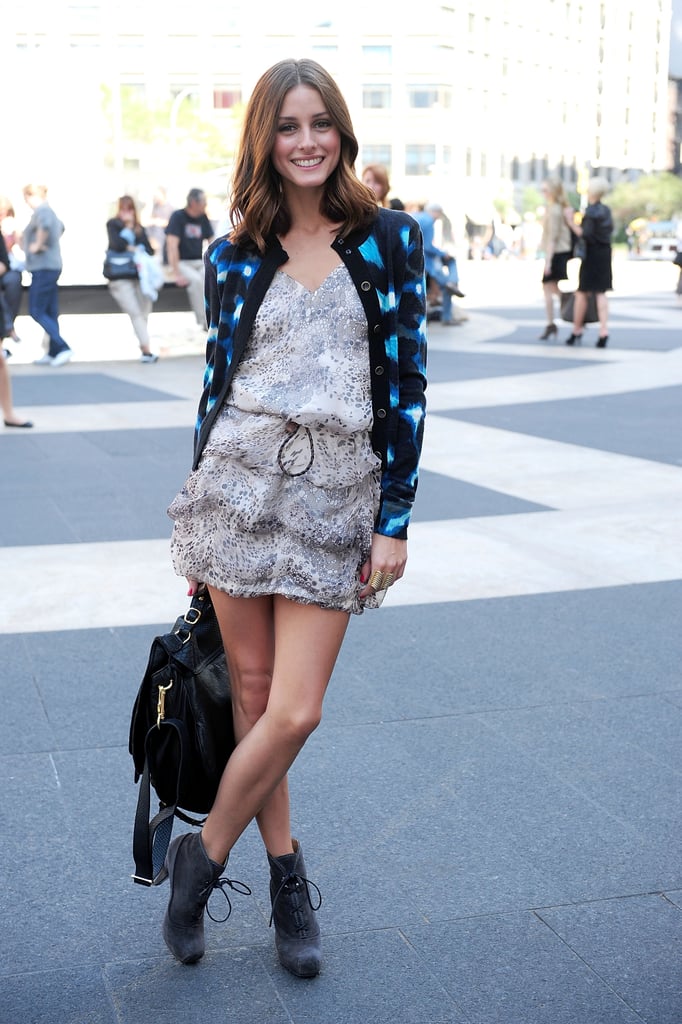 Showing off eclectic polish at New York Fashion Week in September 2010.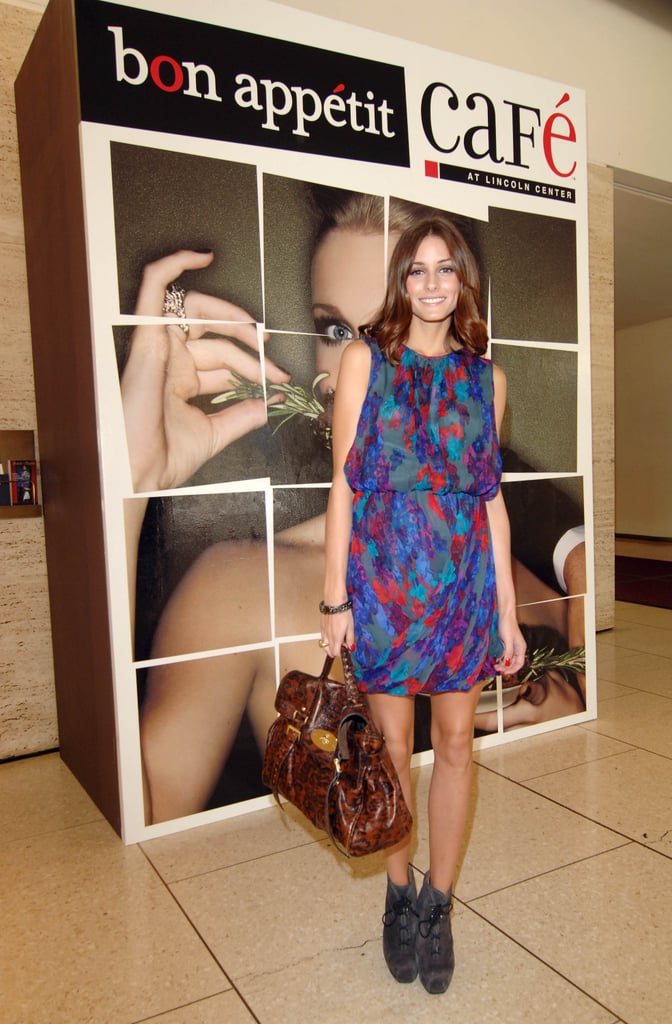 Adding Proenza booties and a Mulberry satchel to a multicolored mini at Fashion Week in 2010.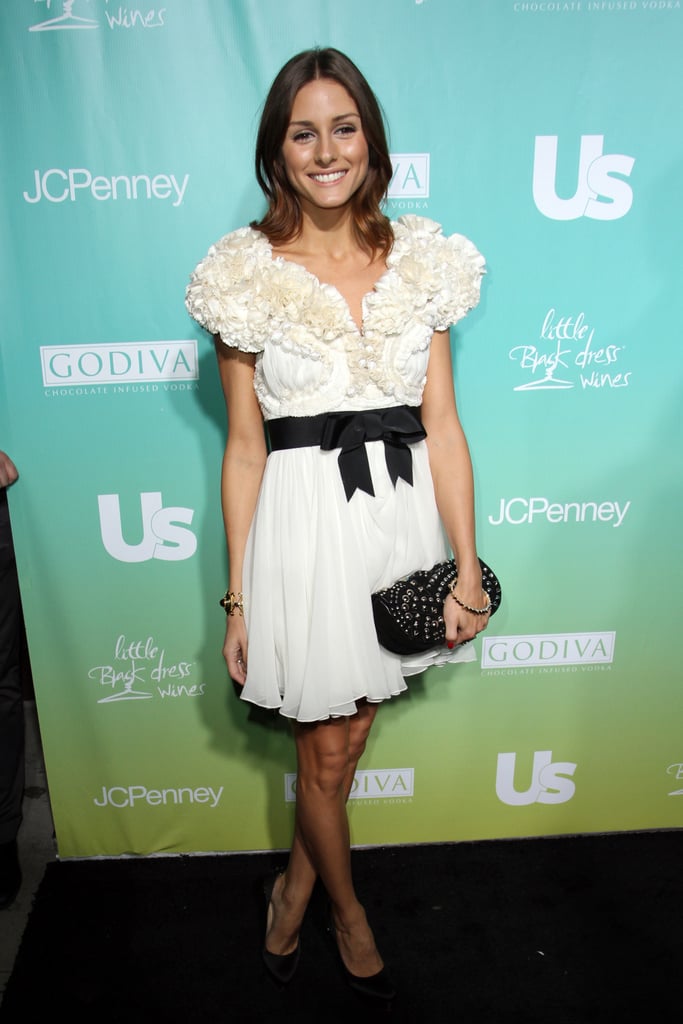 A sweet bow-tied LWD for US Weekly's 25 Most Stylish New Yorkers party in 2010.
A sexy full-length sheer gown at the Top Glamour Awards in 2010.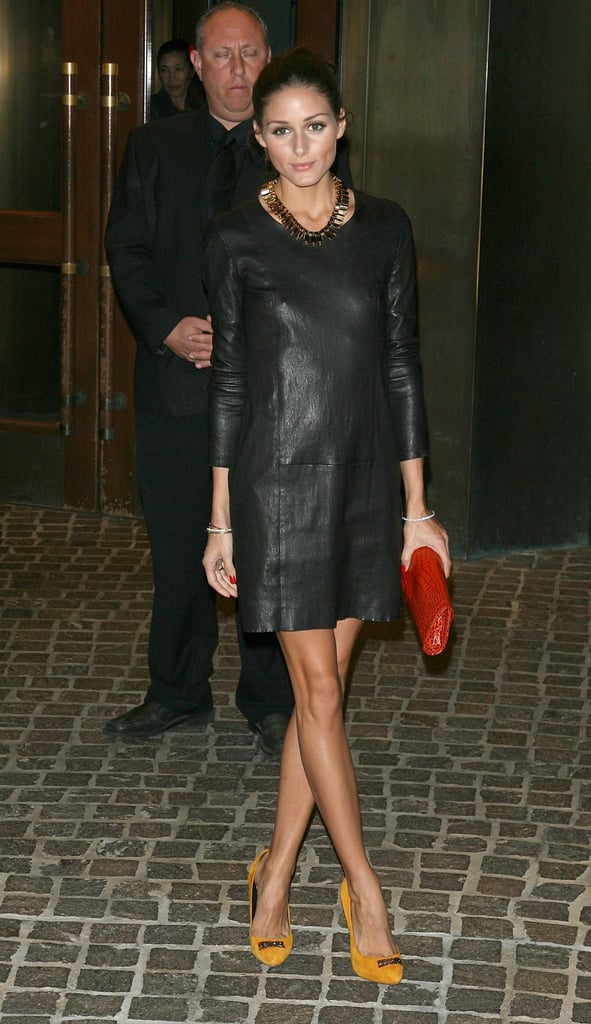 A slick leather sheath and bold-hued accessories at a Cinema Society event in October 2010.
A chic white sheath and a pop of pink at the Whitney Gala in 2010.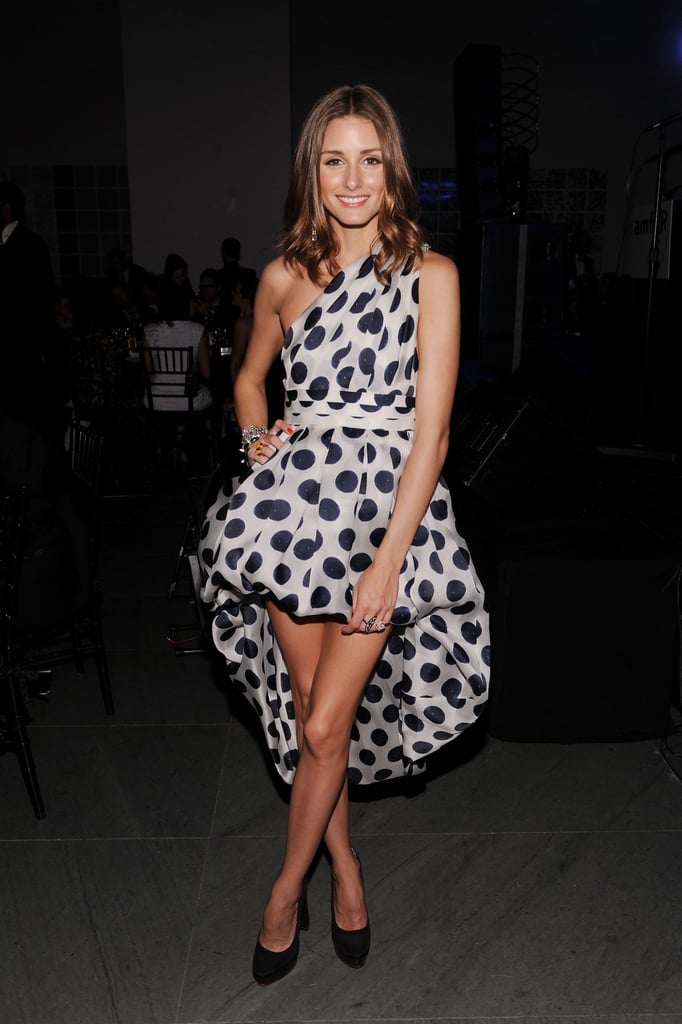 Showing off her stems in a high-low hemline at the Second Annual amfAR Inspiration Gala in 2011.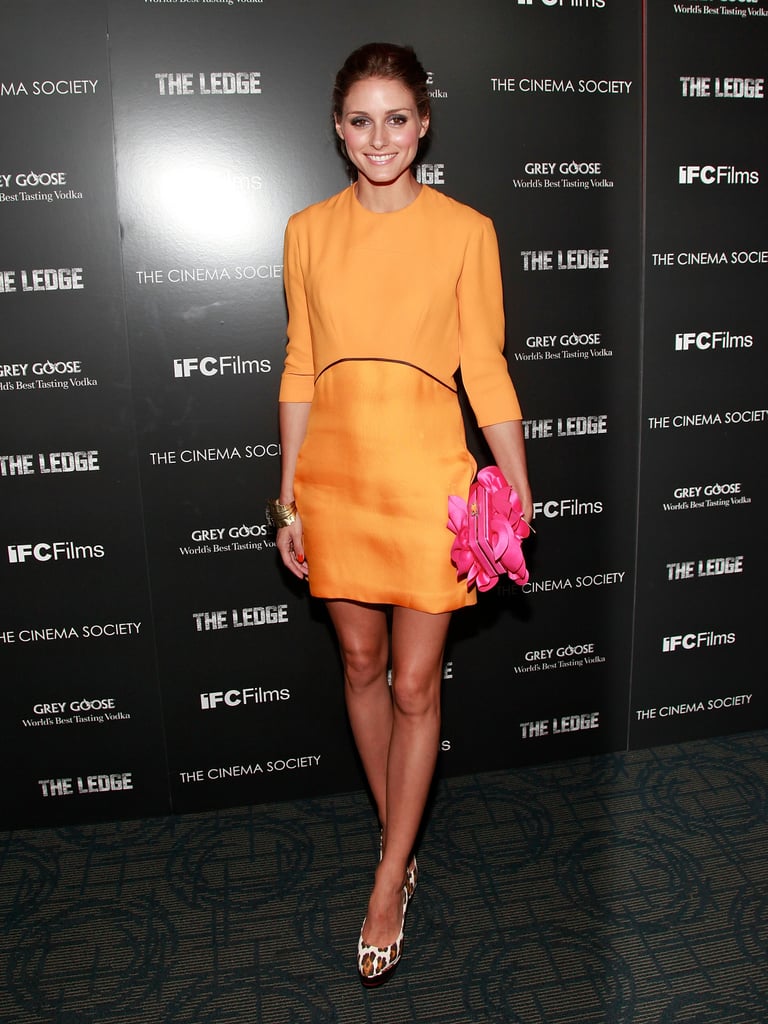 A bold Victoria Beckham [3] mini at a film screening in June 2011.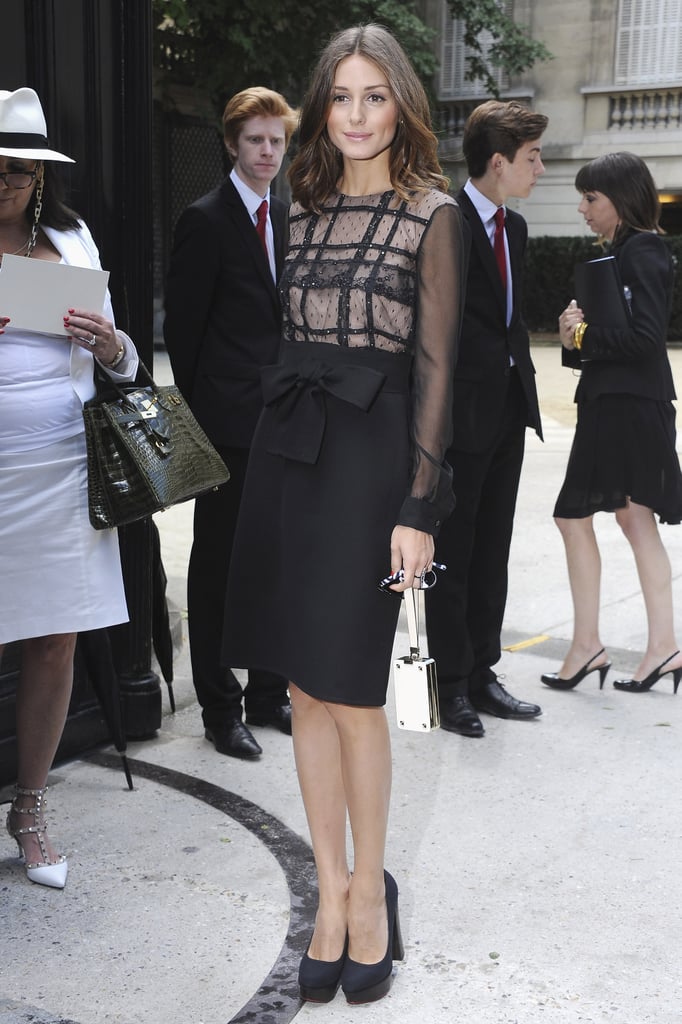 Hitting Paris Fashion Week in ultrachic Valentino in 2011.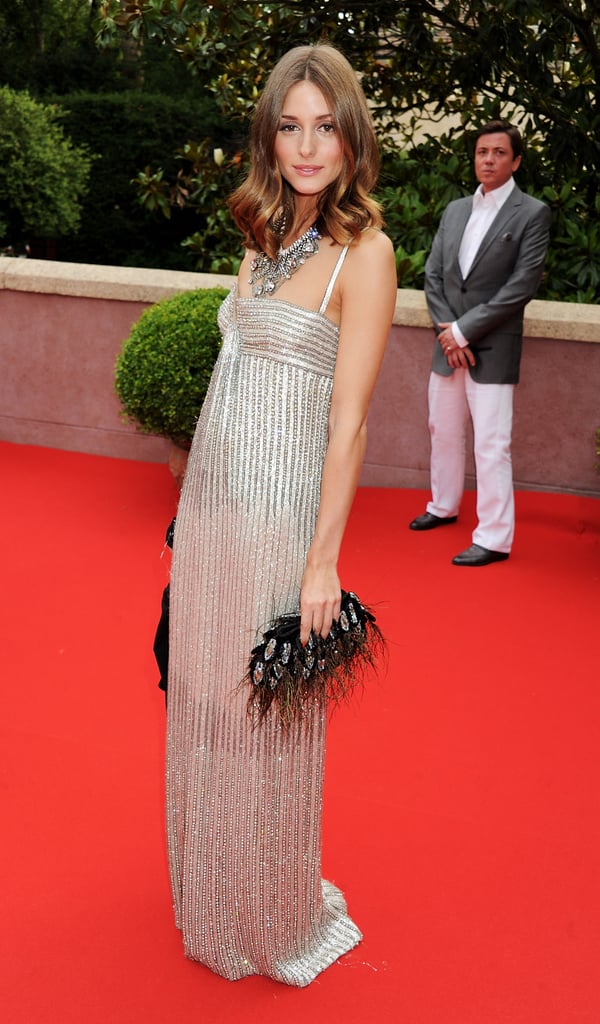 Evening metallics at the White Fairy Tale Love Ball in June 2011.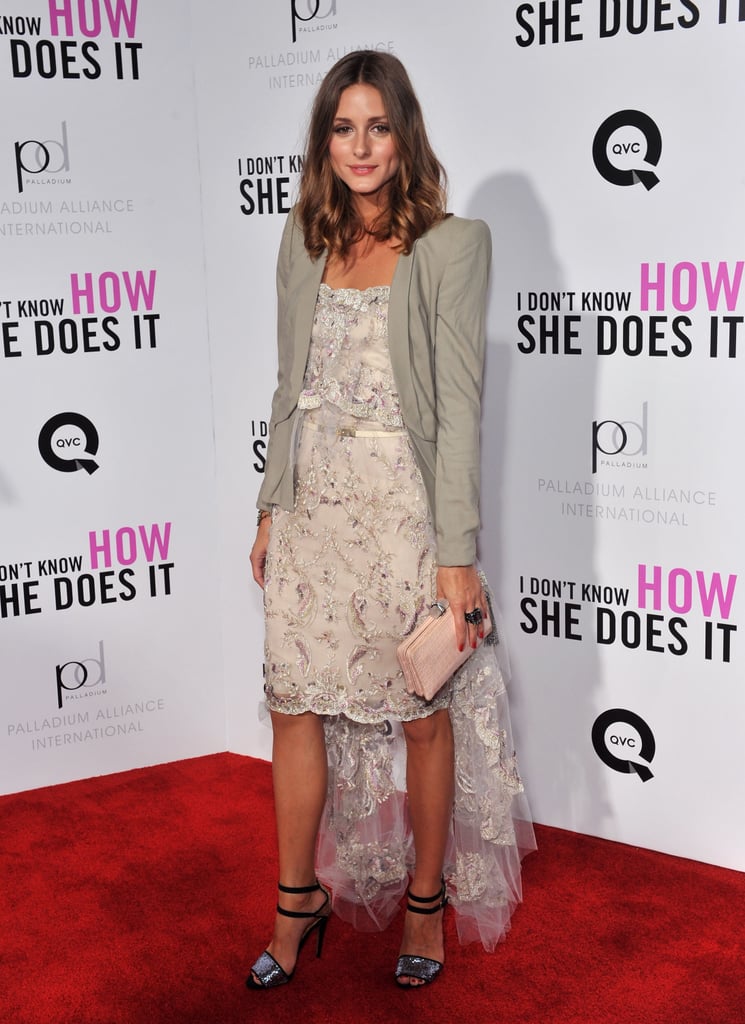 Mixing menswear and the ultrafemme (plus a pair of Zara heels!) at a film screening in September 2011.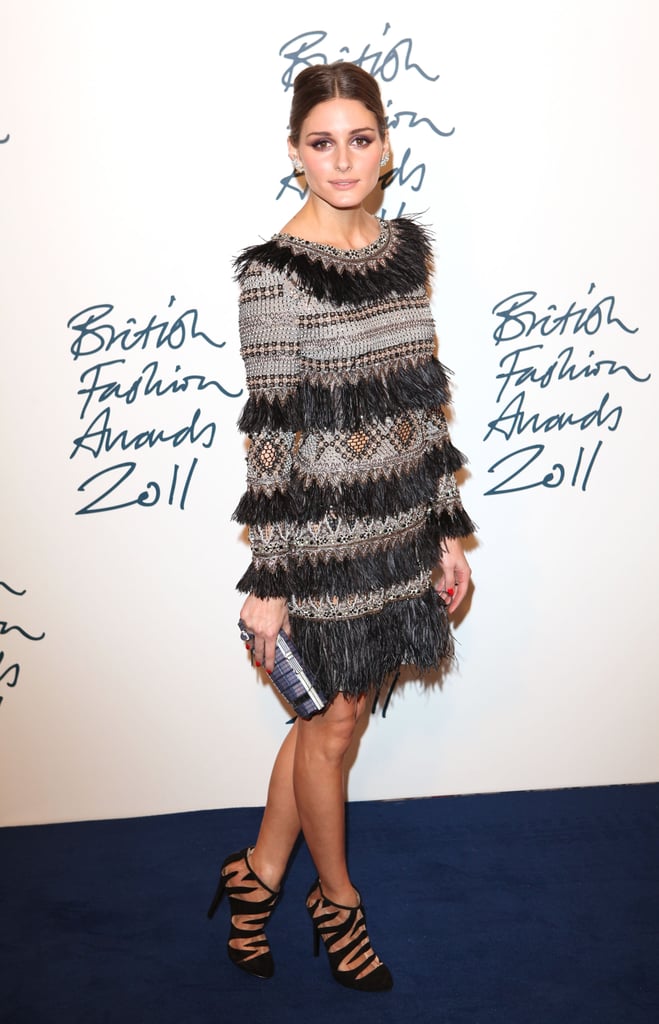 Giambattista Valli at the British Fashion Awards in 2011.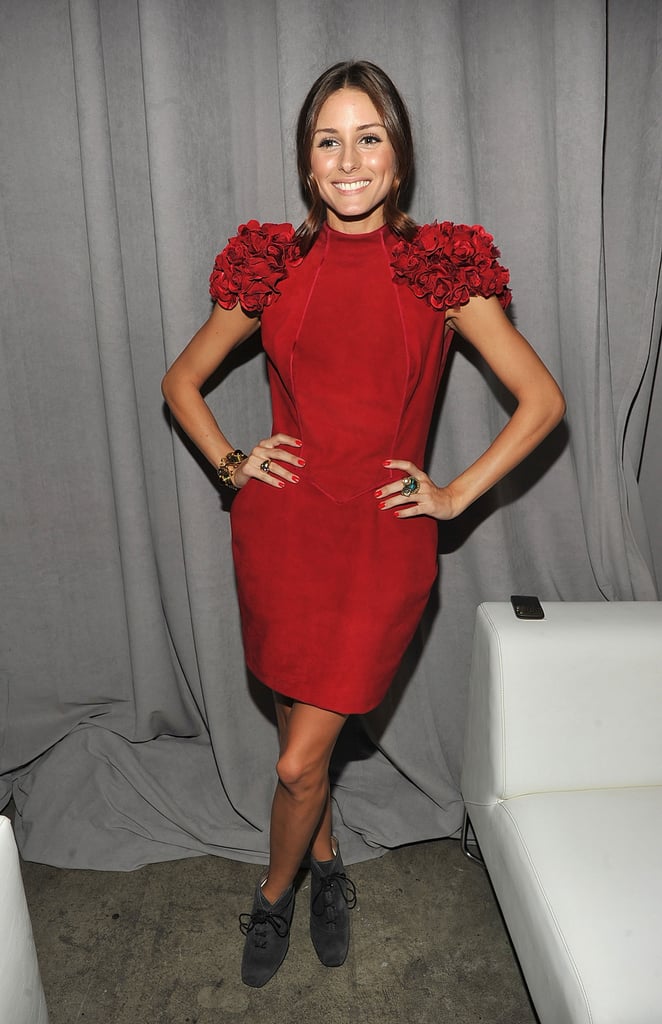 A flirty bold-shouldered Marchesa for Fashion Week in 2010.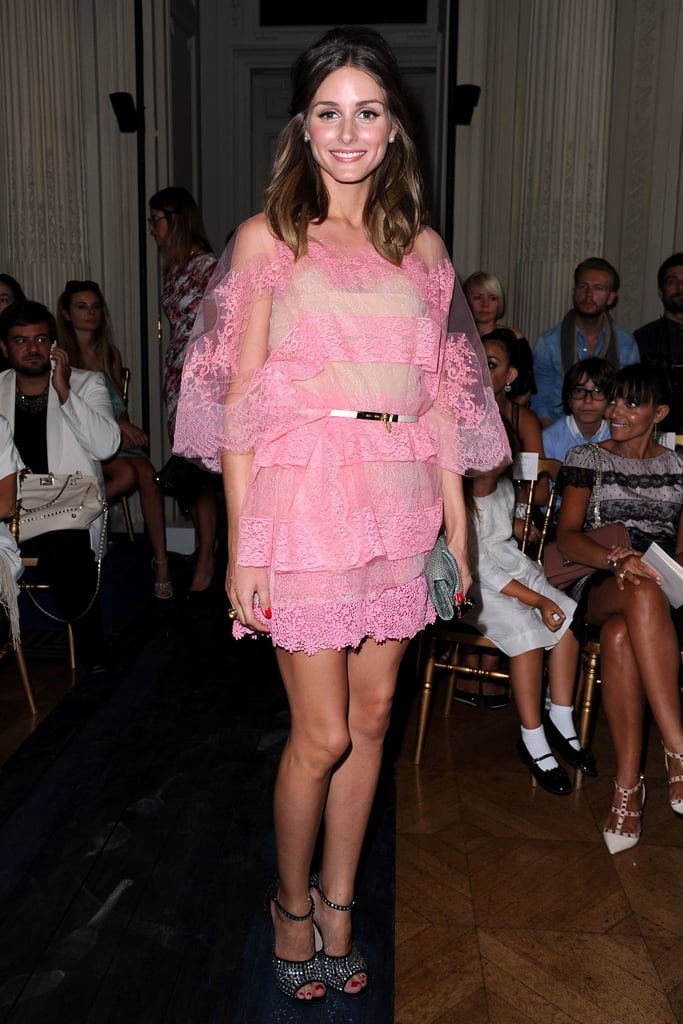 Olivia looked pretty in pink, wearing a frothy Valentino confection for the designer's Haute Couture show in July 2012.
Dreamy Valentino florals for a gala in Sept. 2012.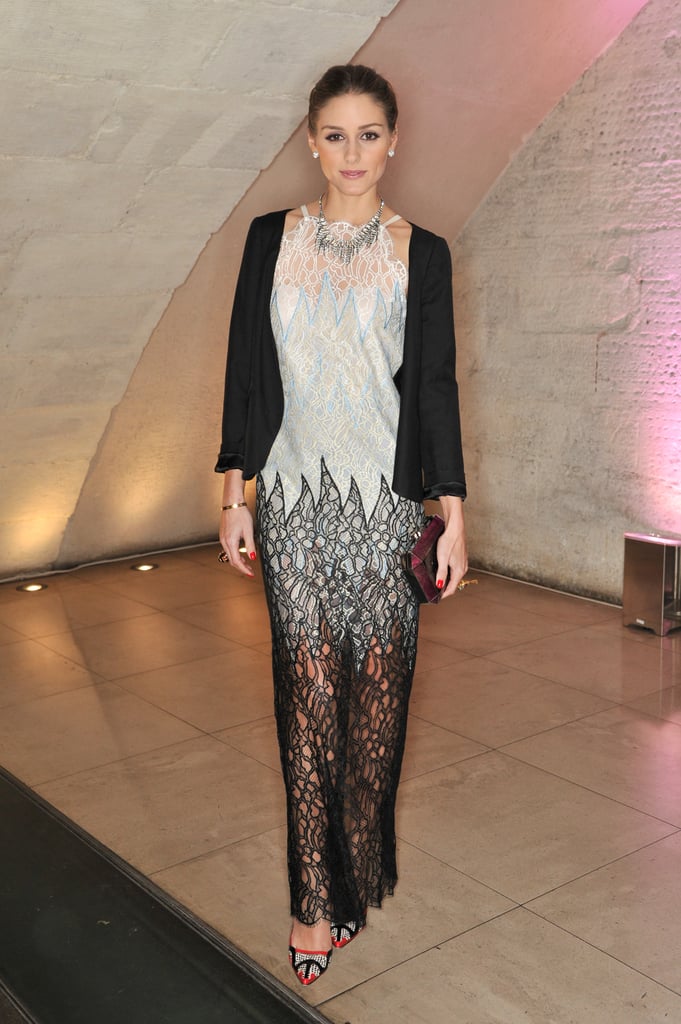 For a VIP viewing of Valentino: Master of Couture, it was only natural that Olivia selected a gown from the designer.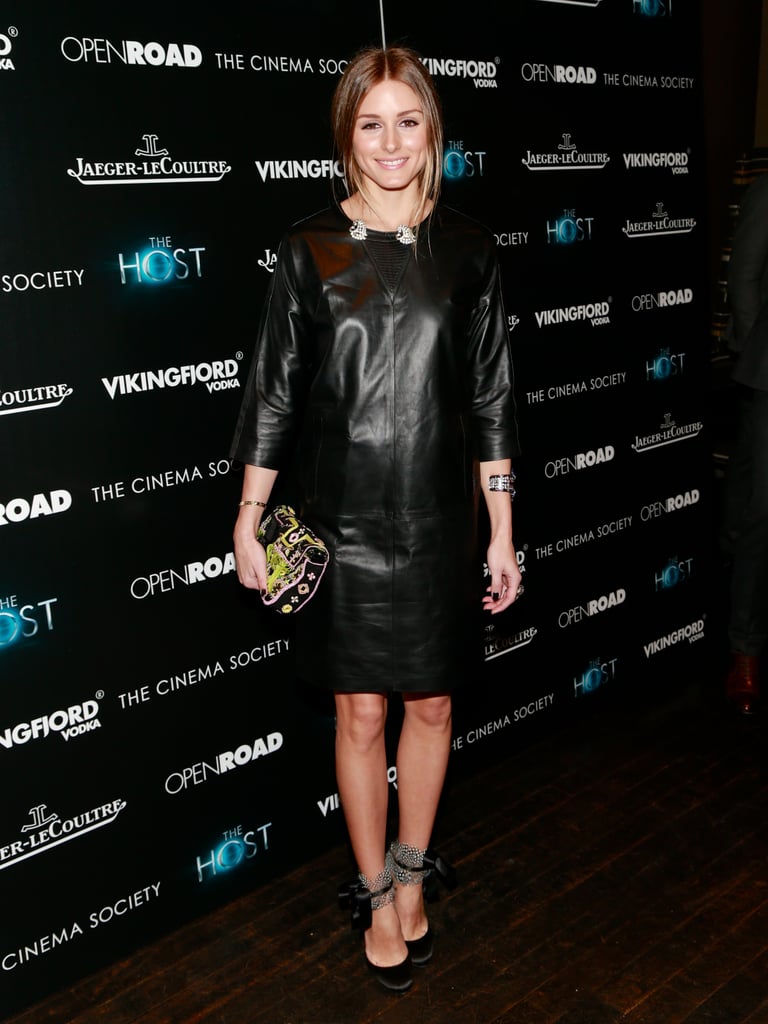 Olivia put her spin on a little black leather dress with jewels at the collar and a pair of ankle-strap heels.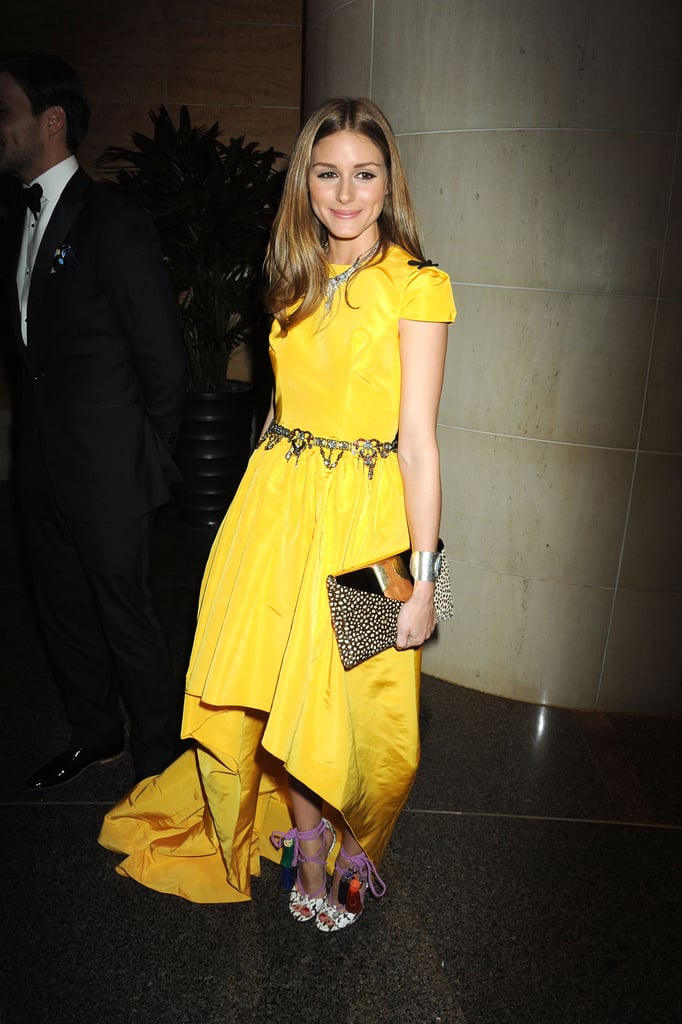 Olivia added drama to a bright Katie Ermilio with a pair of ankle-wrap heels at party in April 2013.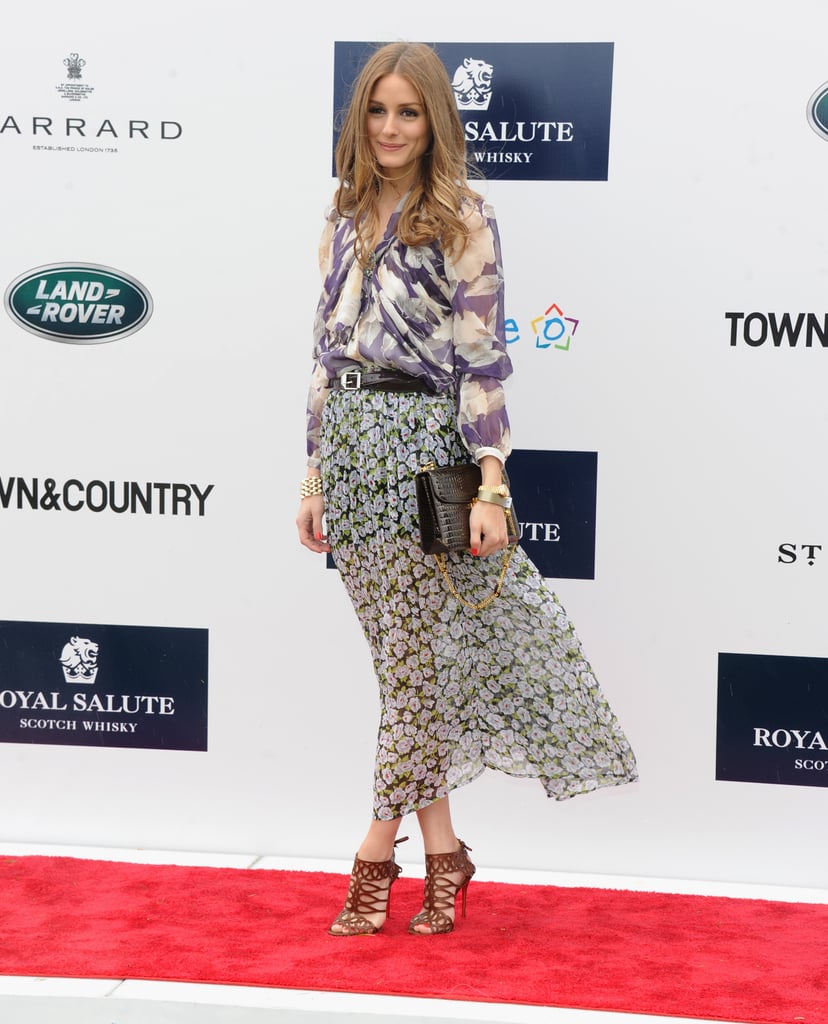 For an outing in Greenwich, Olivia added a breezy blouse to a breezy printed skirt for a little Summer elegance.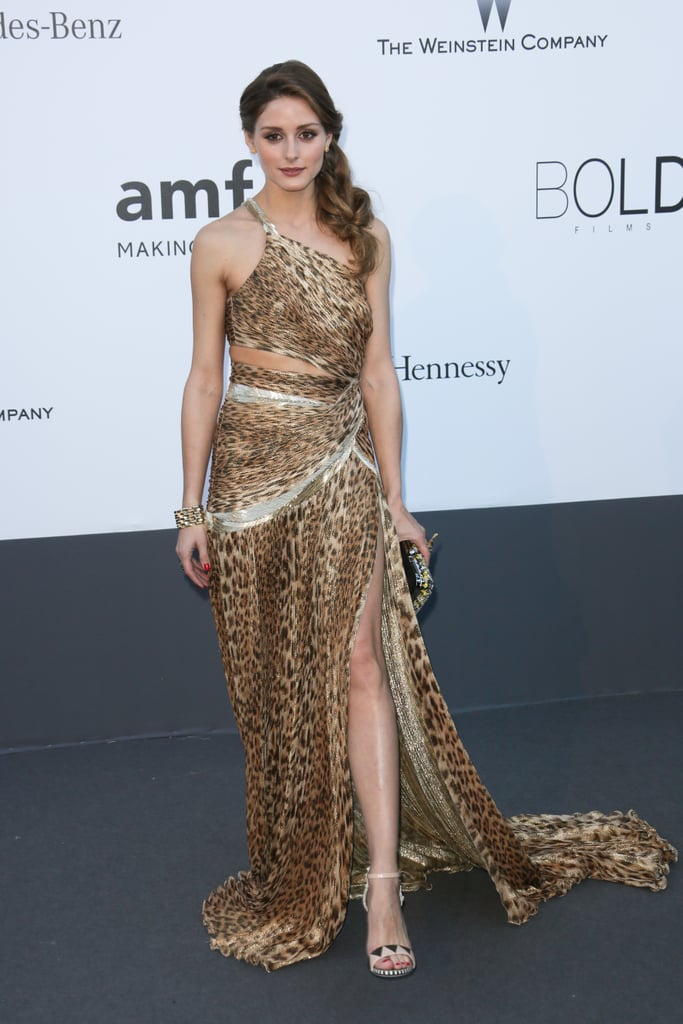 It was maybe the sexiest look we've ever seen from Miss Palermo in a cutout Roberto Cavalli number at Cannes in 2013.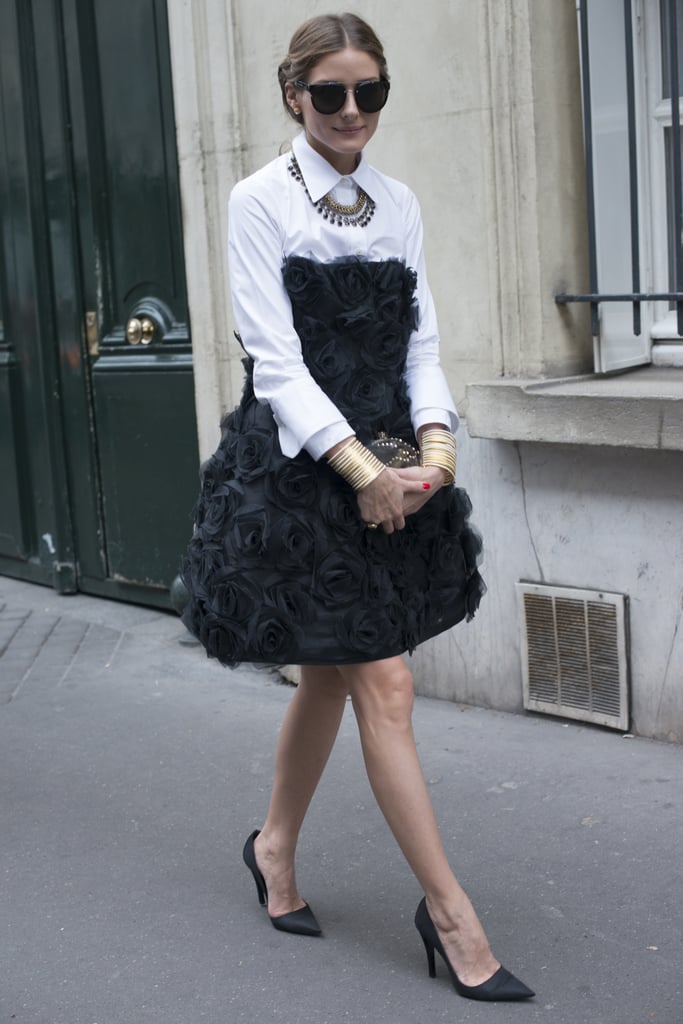 Leave it to Olivia to make a frothy black strapless work for day with a white button-down layered underneath at Couture Week in July 2013.
For a July 2013 film screening, the style-star gave her LWD a sexy twist with Aquazurra heels.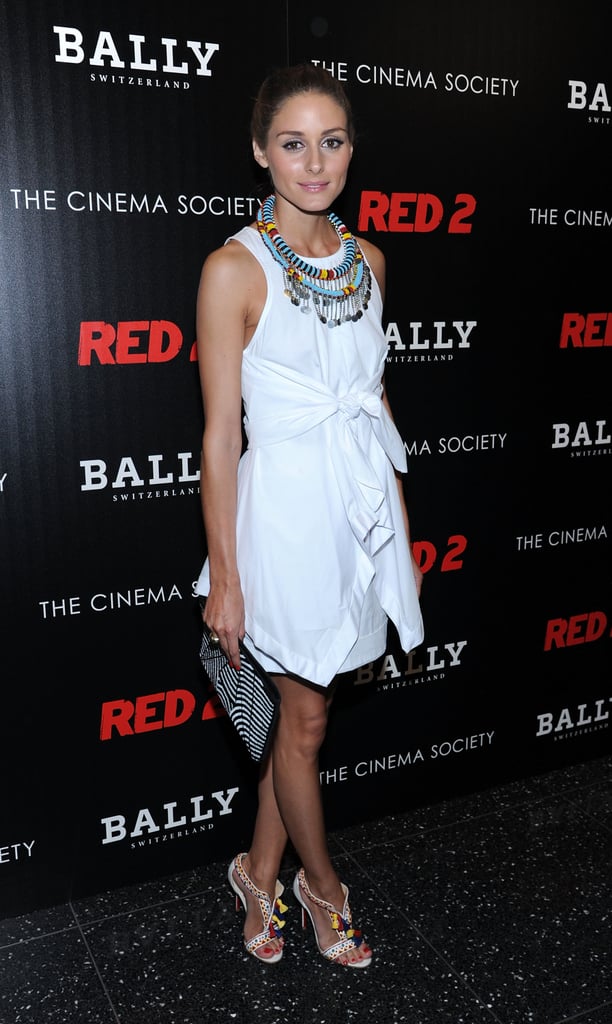 Adding intrigue to a white Alexander Wang dress with bright jewels and unique heels at Summer film screening in 2013.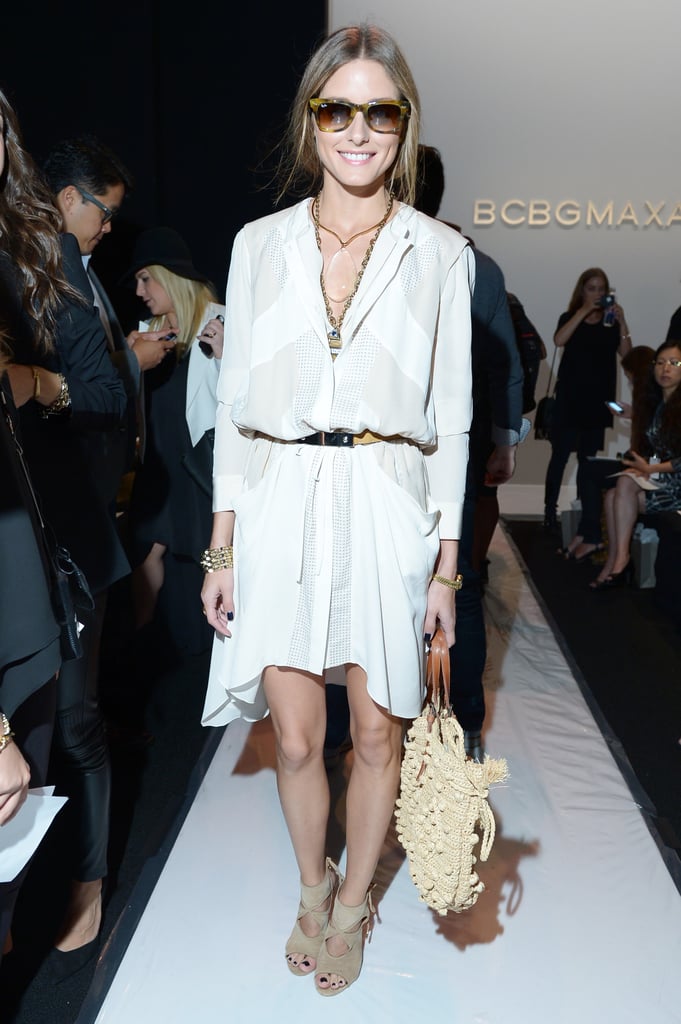 For BCBG Max Azria's Spring '14 show, Olivia styled up a breezy BCBG dress with Summer essentials.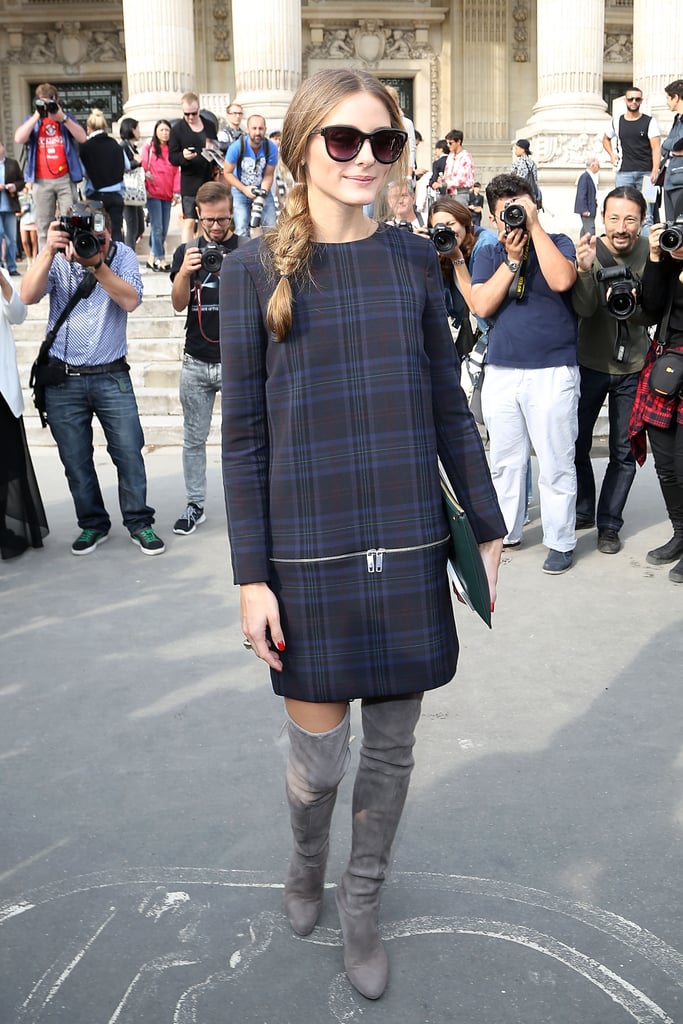 At the Carven show in Sept. 2013, Olivia gave her plaid Zara dress a bold finish with over-the-knee boots.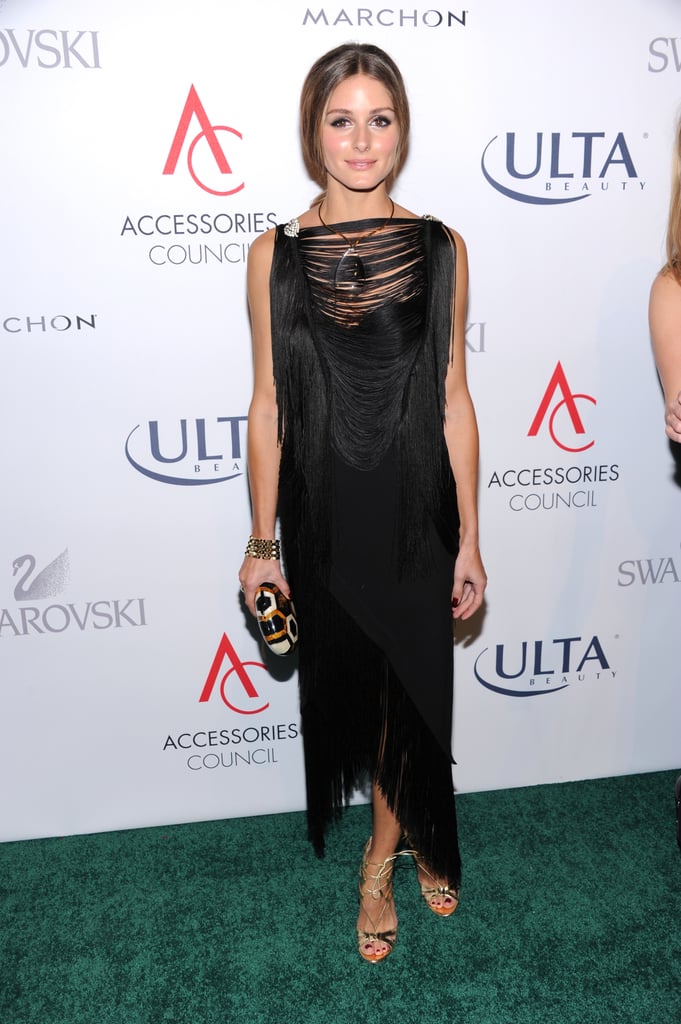 For the ACE Awards, she chose a black fringed frock and let her accessories shine.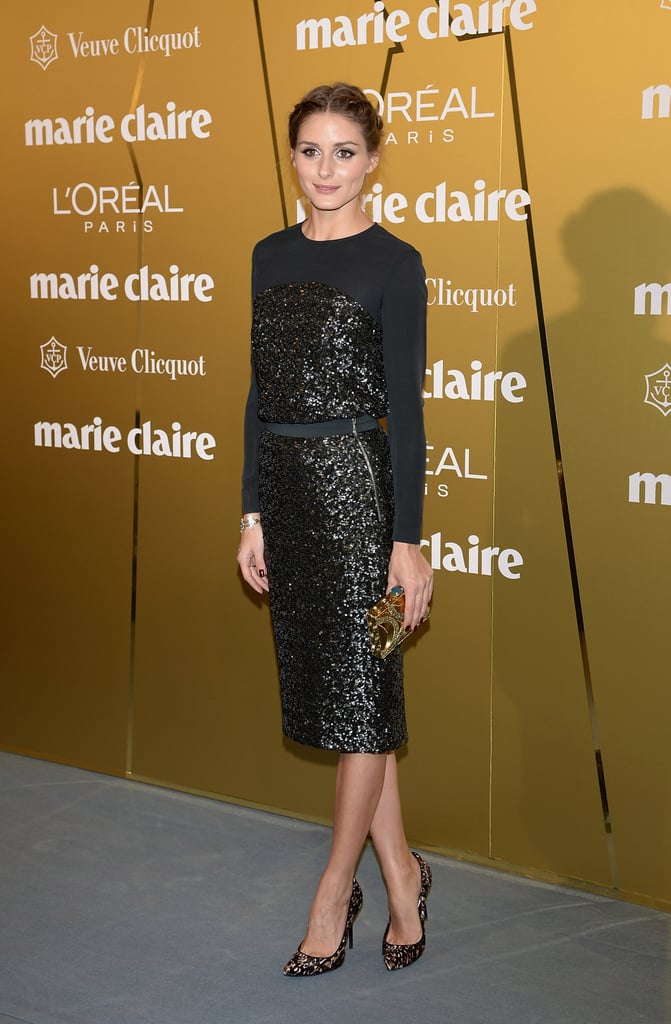 For a Marie Claire event, Olivia slipped into a sequined black sheath.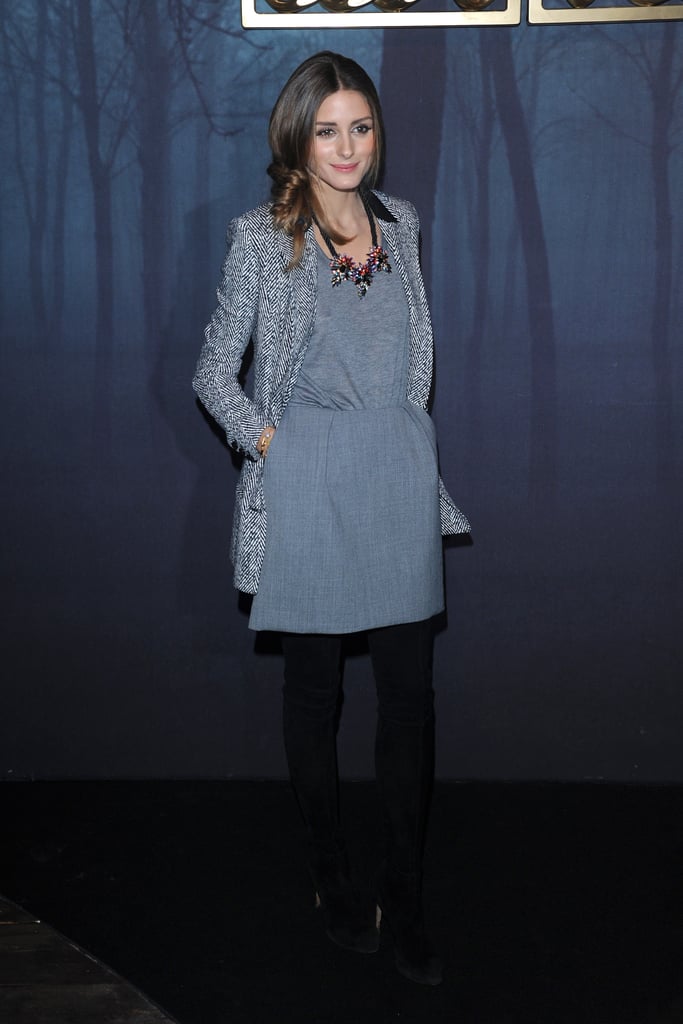 At Milan Fashion Week in Feb. 2014, Olivia gave a sheath dress new life with a bright BaubleBar necklace [4].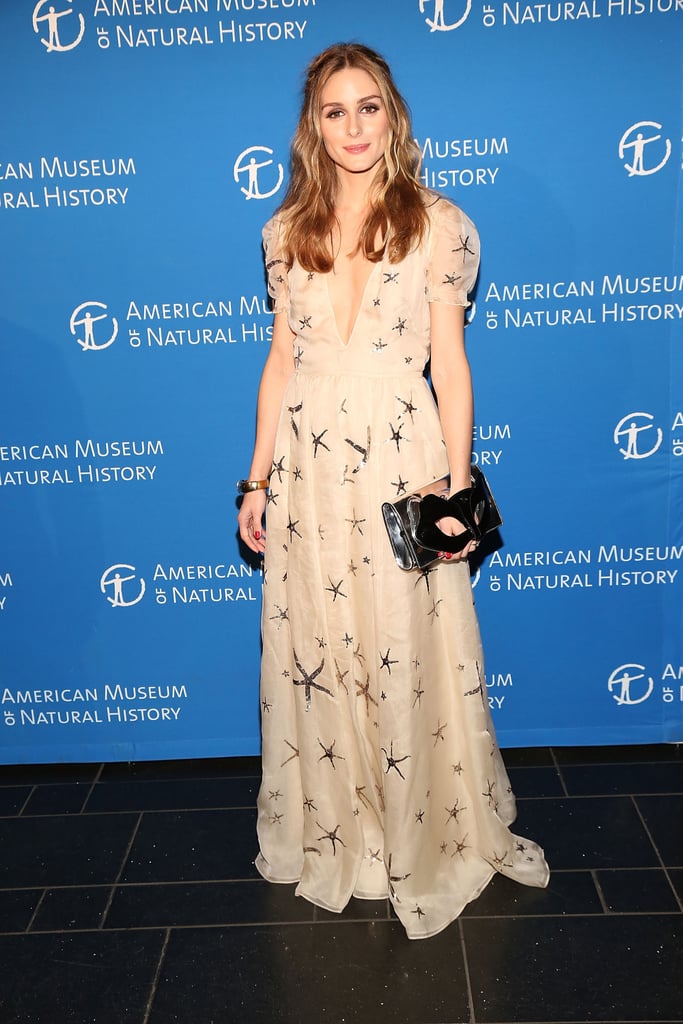 Olivia slipped into an ethereal Valentino gown at the "Masquerade Retrograde" at the Museum of Natural History in April 2015.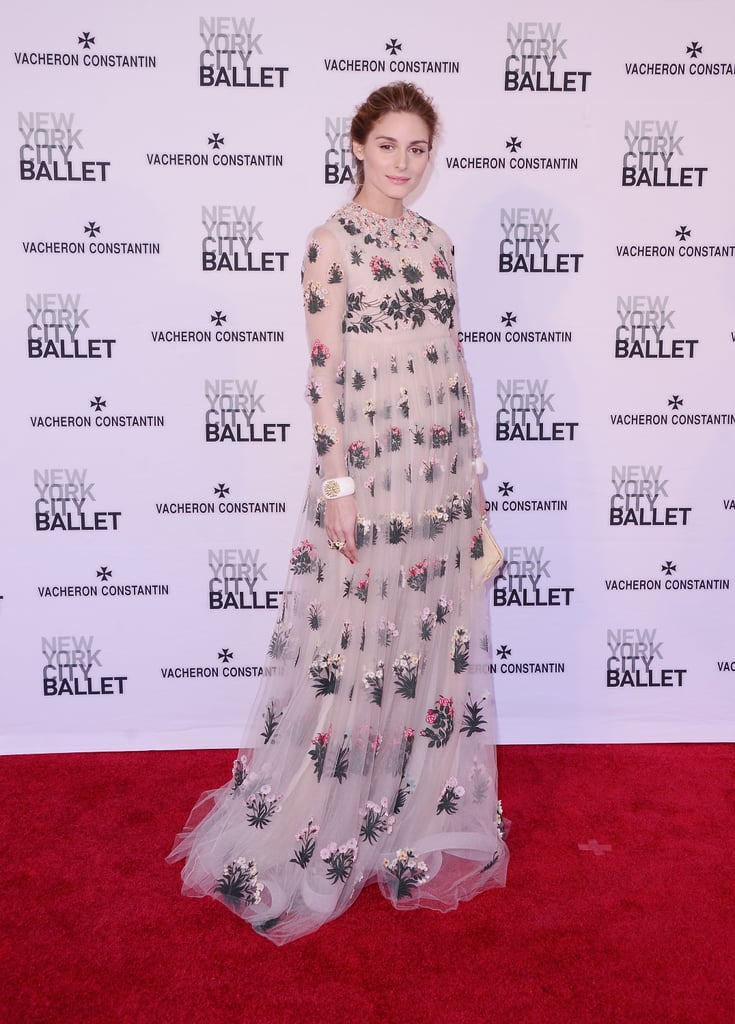 Wearing a fairytale-esque Valentino gown to the New York City Ballet Spring Gala in May 2015.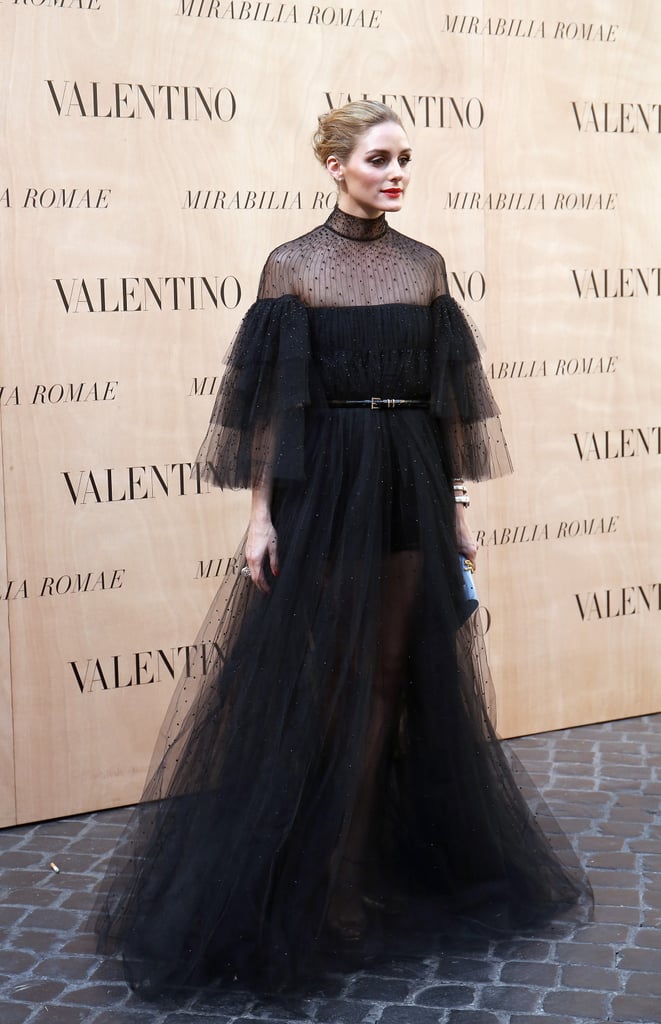 A dreamy Valentino gown for the Valentino Haute Couture show in July 2015.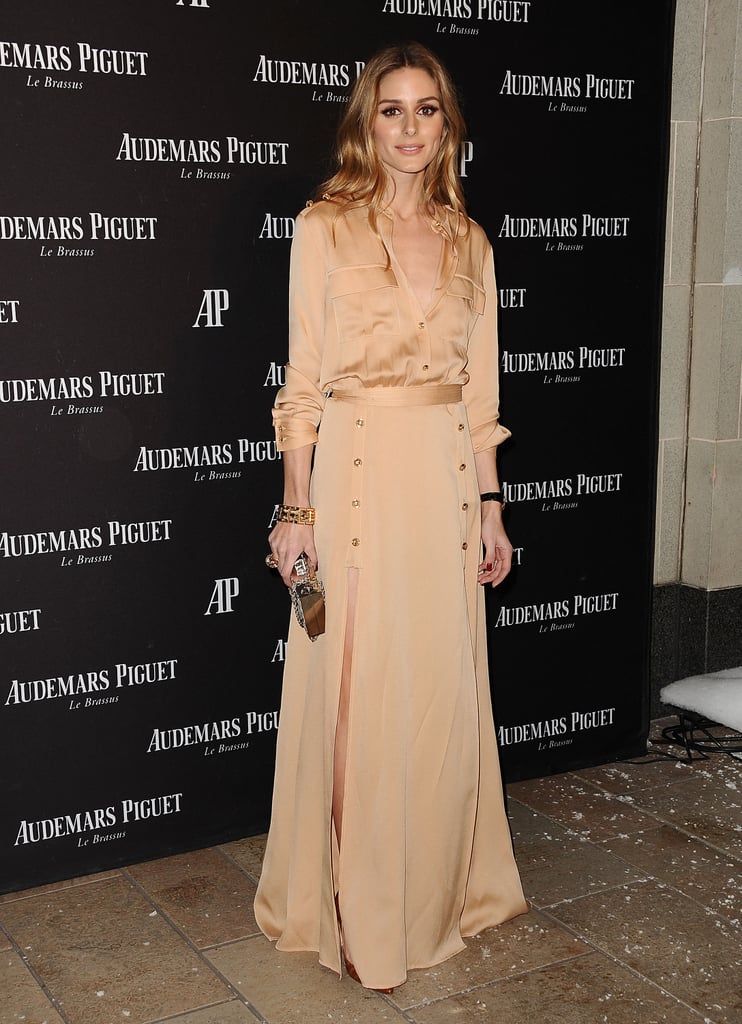 Looking ultraelegant in a Self-Portrait dress at an event in Beverly Hills in 2015.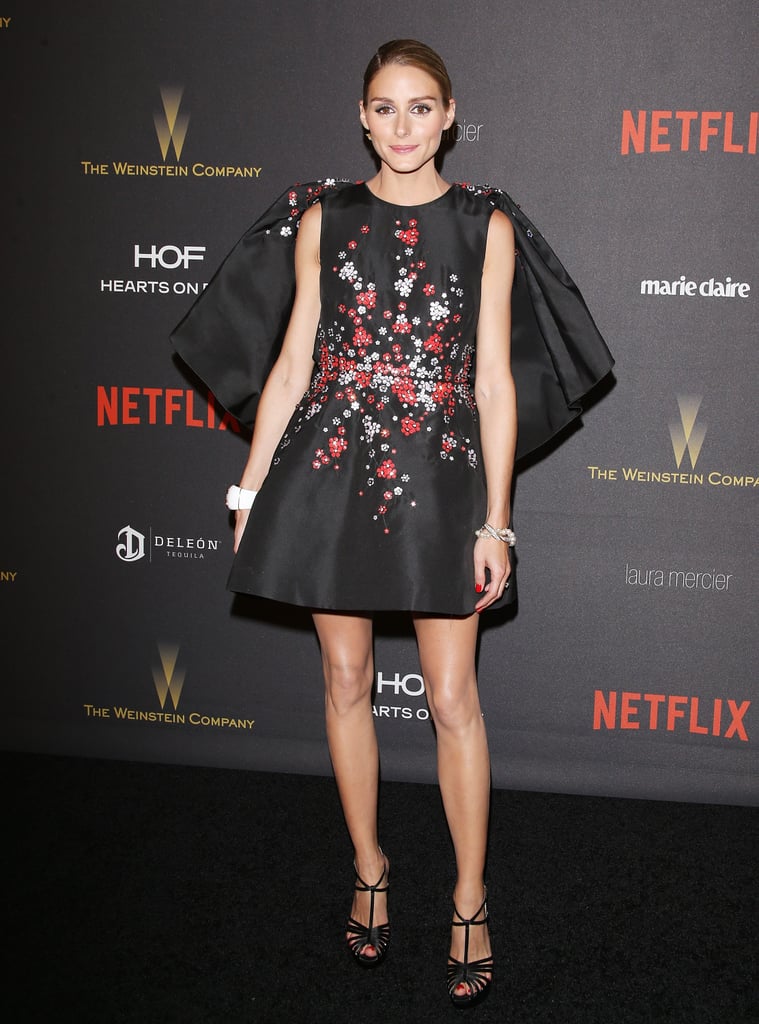 In a cape-backed Giambattista Valli dress at the Golden Globes afterparty.