As the girl who wore a three-piece Carolina Herrera ensemble to her wedding [1], Olivia Palermo's style [2] is nothing if not inventive. Chic? Obviously. But the style star hasn't earned a dedicated audience of street style fans for playing it safe. With every Palermo look, there's also a styling lesson; her looks are calculated, outfitted with the right accessories, the perfect proportions, and a studied mix of high and low — they're a far cry from throwing on a t-shirt and jeans (which admittedly, has its own appeal) and heading out the door.
Still, she makes it look effortless — even when she's dealing with something as tricky as mixed prints. And, while we've dabbled with contrasting patterns here and there, we're about to get schooled in combining graphic piece from the fashion mastermind, who gave us a peek at some high-impact print pairings as a part of her "30 Looks For 30 Days [3]," currently running on her website. We've handpicked a few of the most challenging and formulated a plan of our own for pulling them off. Scroll on to see how it's done.
Source: Olivia Palermo [4]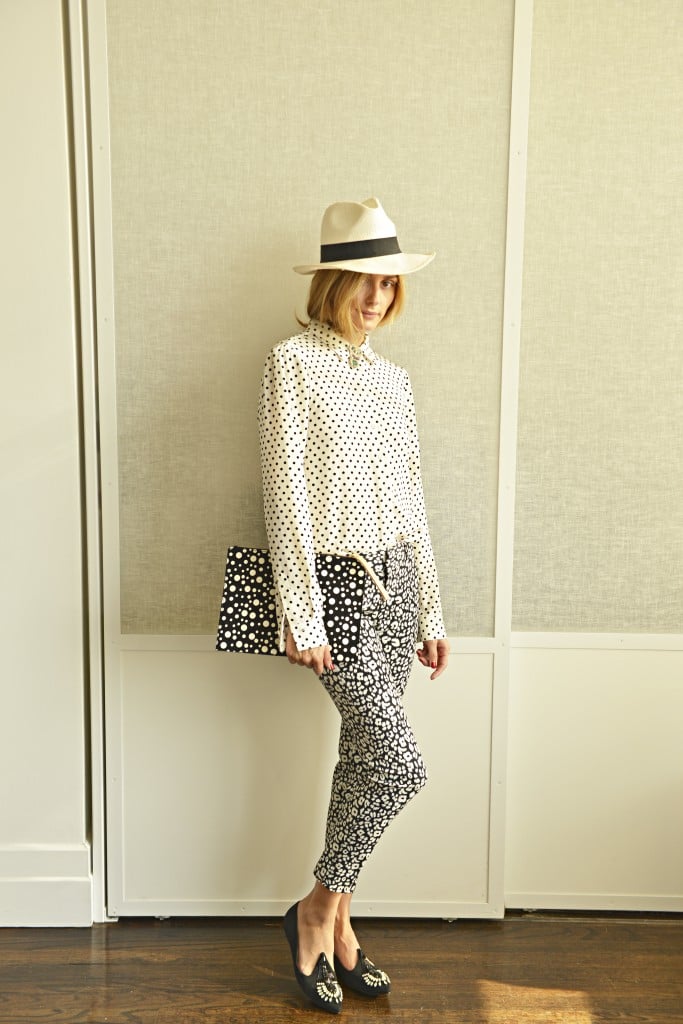 We've seen Olivia wear these Banana Republic pants before — and we'll never tire of the way she repurposes her wardrobe. If you thought you had to temper pants like this with a solid blouse, Olivia dared you to go bolder with an equally eye-catching print up top, albeit in the same color scheme. A black-and-white palette keeps the look cohesive, even on her dotted Sass & Bide clutch.
Source: Olivia Palermo [5]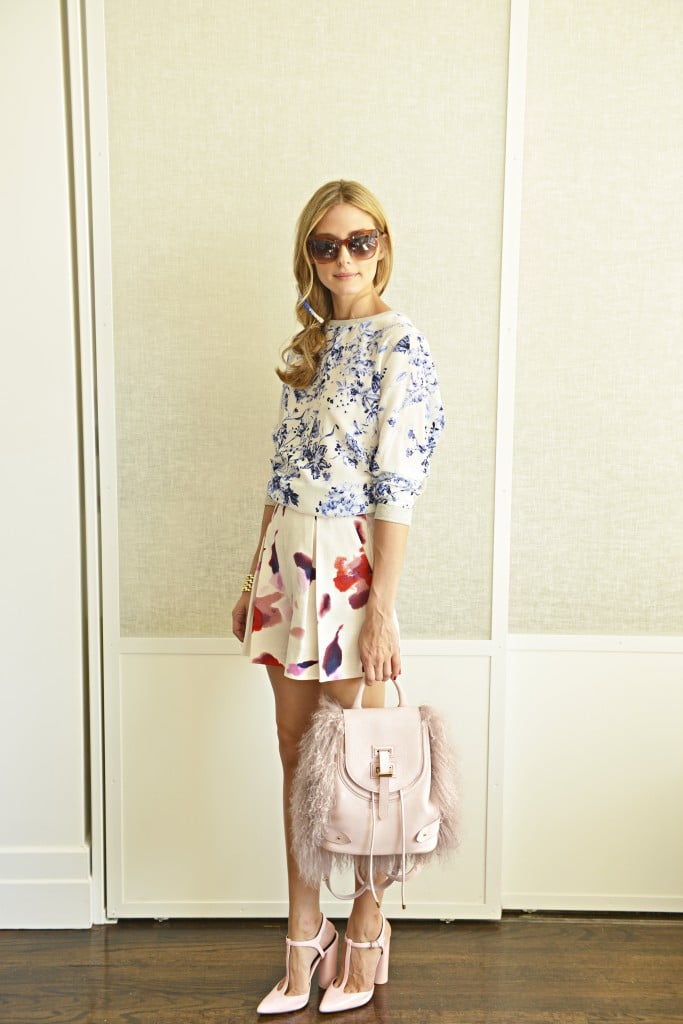 To prove again that different patterns can work in the same color schemes, Olivia topped a pair of pink watercolor-printed shorts with a soft-blue floral top. She carried the pink hues through the rest of the outfit with her Meli Melo backpack and pastel heels.
Source: Olivia Palermo [6]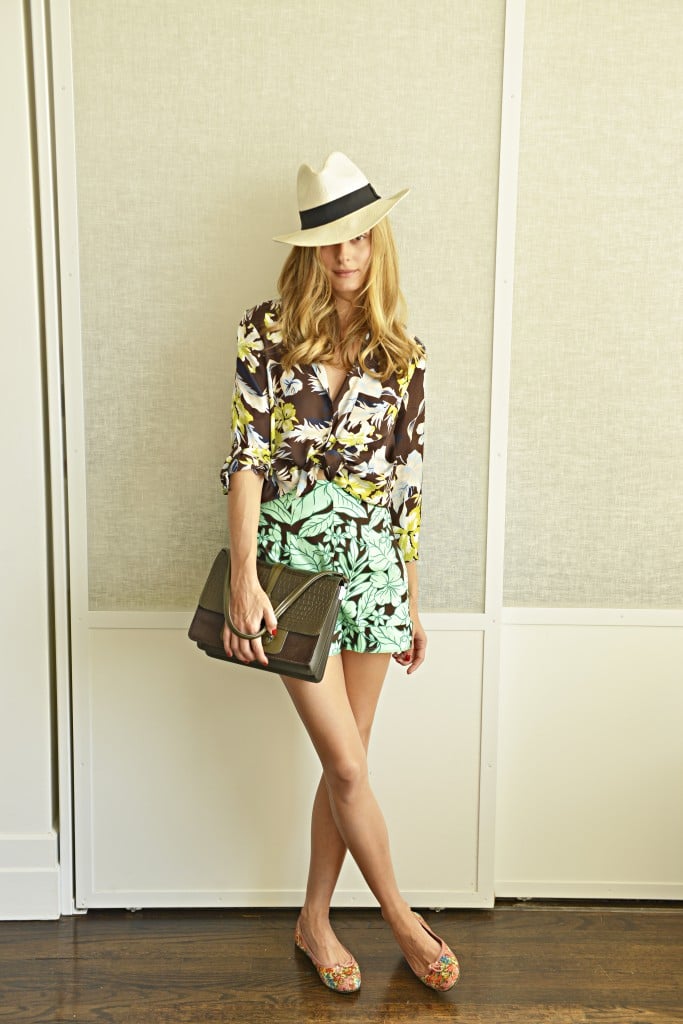 Why not double up on a wash of beautiful florals? That's exactly what Olivia did with this botanical look, adding a printed blouse to her tropical high-waisted shorts. To break up the bold prints, she carried a solid clutch then added a playful, feminine touch with her floral-embellished ballet flats.
Source: Olivia Palermo [7]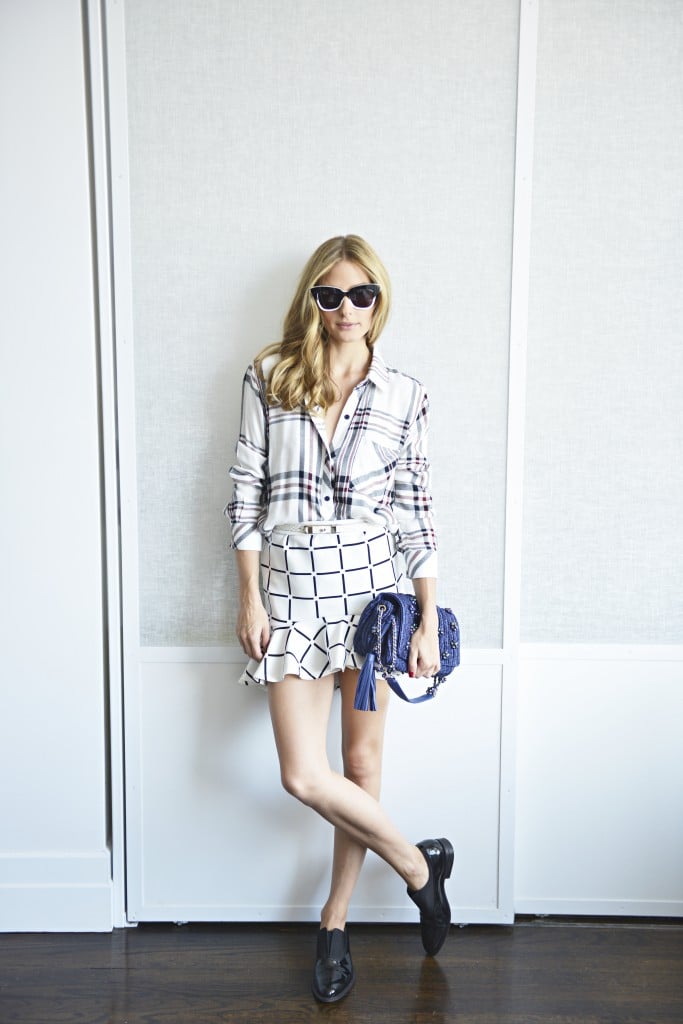 Plaid is just another way of doing checks, right? So, it's no wonder Olivia's plaid button-down and checked, windowpane-print skirt go together so well. The style pro hit just the right note with a pair of slick Céline oxfords to finish it off.
Source: Olivia Palermo [8]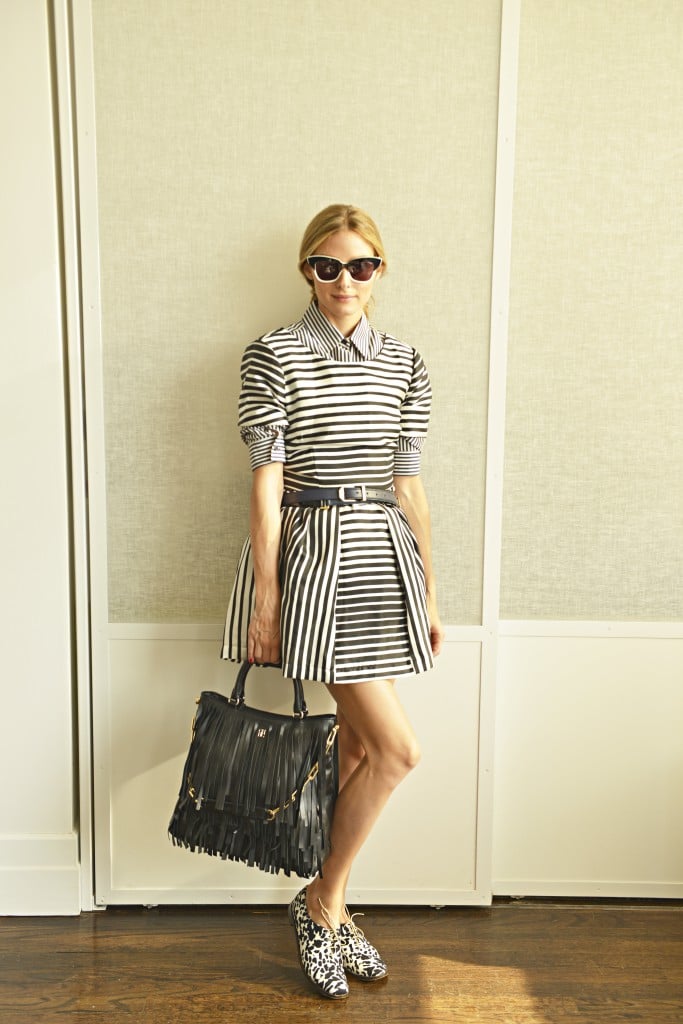 Sure, a sleeveless striped dress could be an outfit all on its own, but Olivia added some serious mileage to the look with a striped button-down layered underneath plus a pair of printed Tibi oxfords for another pop of fresh print. While the dress on its own might have been perfect for a weekend, this smart style has "office hours" written all over it.
Source: Olivia Palermo [9]