When you think about the multitude of outfit changes a Fashion Month [1] requires, it's not just the creativity that baffles us, it's the logistics. We have a hard enough time packing our bags for a weekend, let alone a four-week tour of the runways worldwide, so how exactly do you pack your bags — are there even enough suitcases to contain all the items you need?
We got our answers when we spied Olivia Palermo touching down in Paris yesterday for Fashion Week's final stretch. The front-row fixture, who dresses to impress wherever she's headed, makes staying up on her fashion game look almost too easy. So we kind of breathed a sigh of relief when we saw the method to her magic — how exactly she travels with such an extensive wardrobe [2] is revealed right here (and it doesn't include valets or trunks). Before you flip through, take a guess — how many suitcases do you think it takes?
Olivia touched down in Paris with just her first few personal items . . .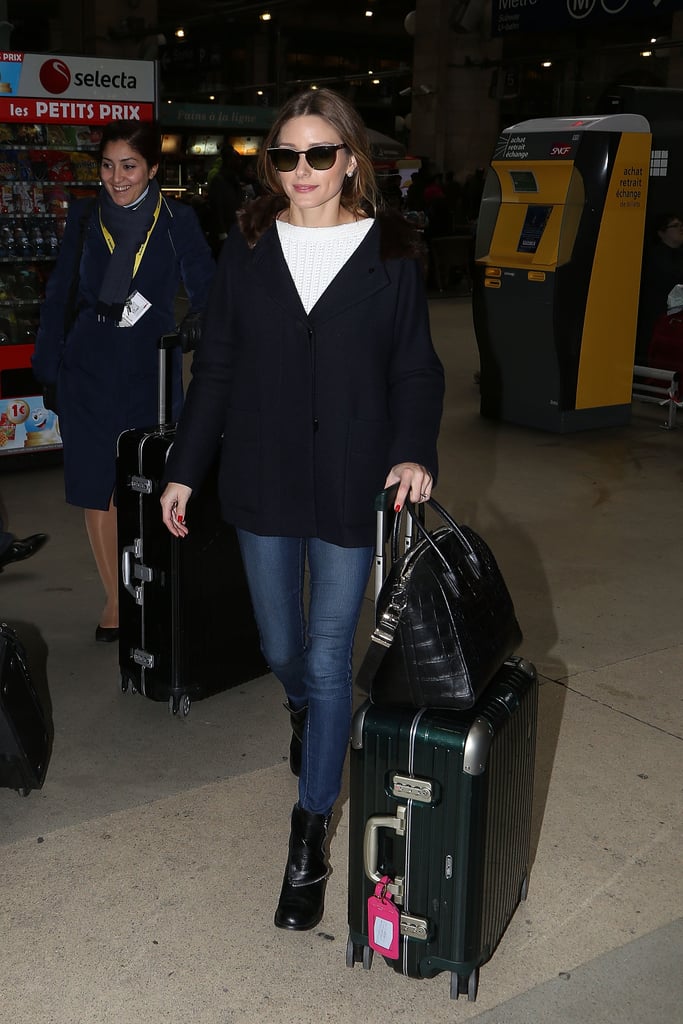 But had another (count 'em!) three large suitcases in tow and one roomy Longchamp tote.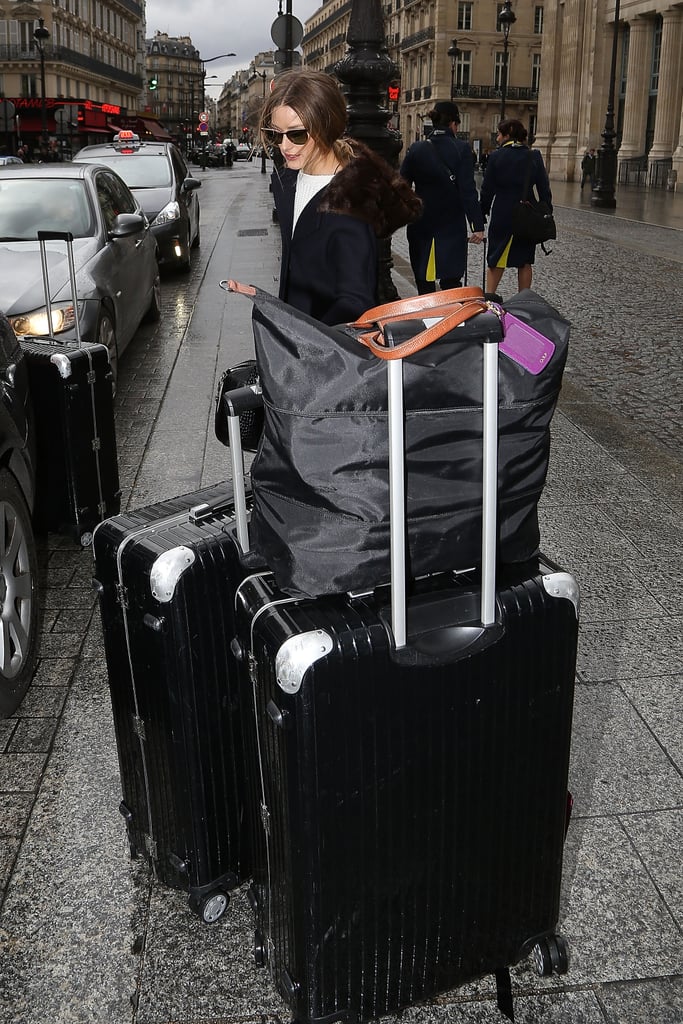 Adding to the final tally, Olivia also carried a Givenchy satchel and a smaller rolling bag.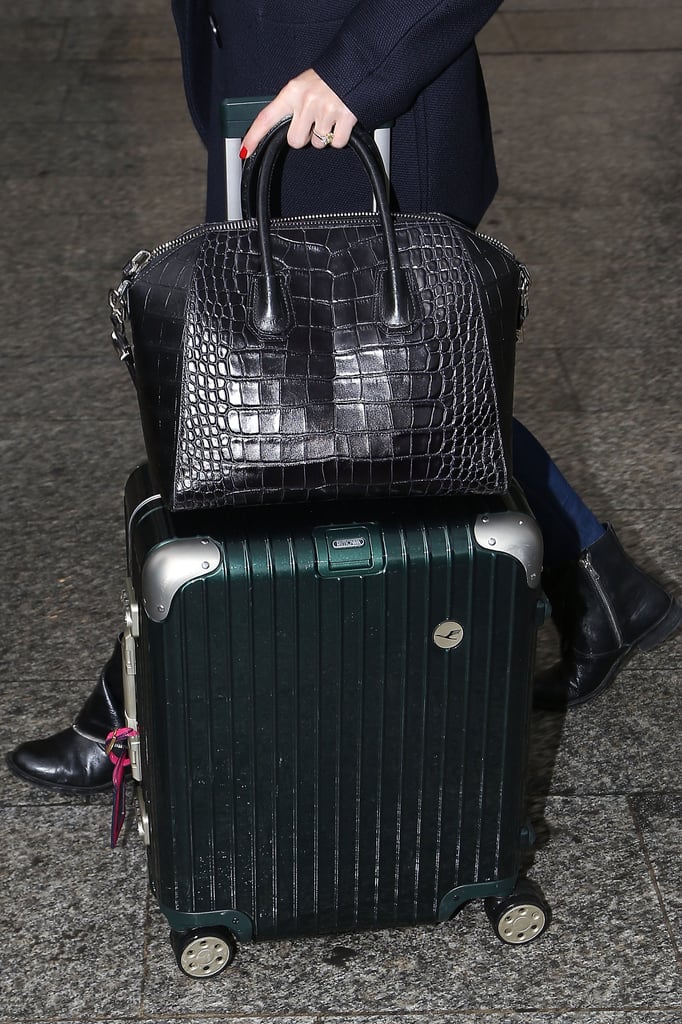 And of course, the style setter doesn't travel without monogrammed luggage tags.