In our world, things that hint at Spring include the emergence of buds on bare branches, longer days, and of course, a lightening of the color palette. In Winter, it's entirely too easy to fall into the hole of black, dark denim, and a touch of charcoal. Now that the season's changing, we're reaching toward brighter colors [1], including a healthy dose of on-trend pastels. The light sorbet shades are refreshing after all the darks, and we're eagerly figuring out how to include the pinks, blues, and yellows as much as possible. In the same boat? Scroll through to see outfit ideas to take you from a big meeting at work to a lazy afternoon out.
Monday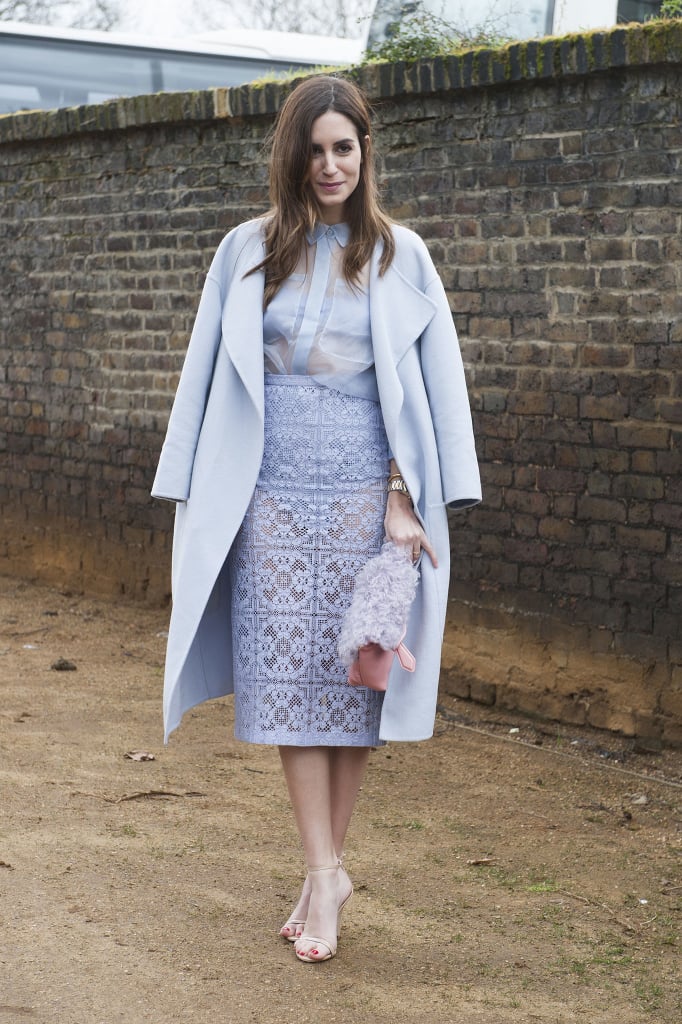 Ensure a good week by stepping out in a super stylish look. Established pastel lovers can go in all the way, crafting a monochrome look that shows off their favorite shade. This lavender lady went for broke in a pencil skirt with blouse and topper, all in a nearly identical hue.
Tuesday
If an early morning meeting means you're pressed for time before leaving the house, simplify your dressing routine by pulling on a classic dress in a fun color that's so chic you won't need any extra embellishments. The bubblegum hue of this long-sleeved style is a statement on its own.
Photo: Tim Regas
Wednesday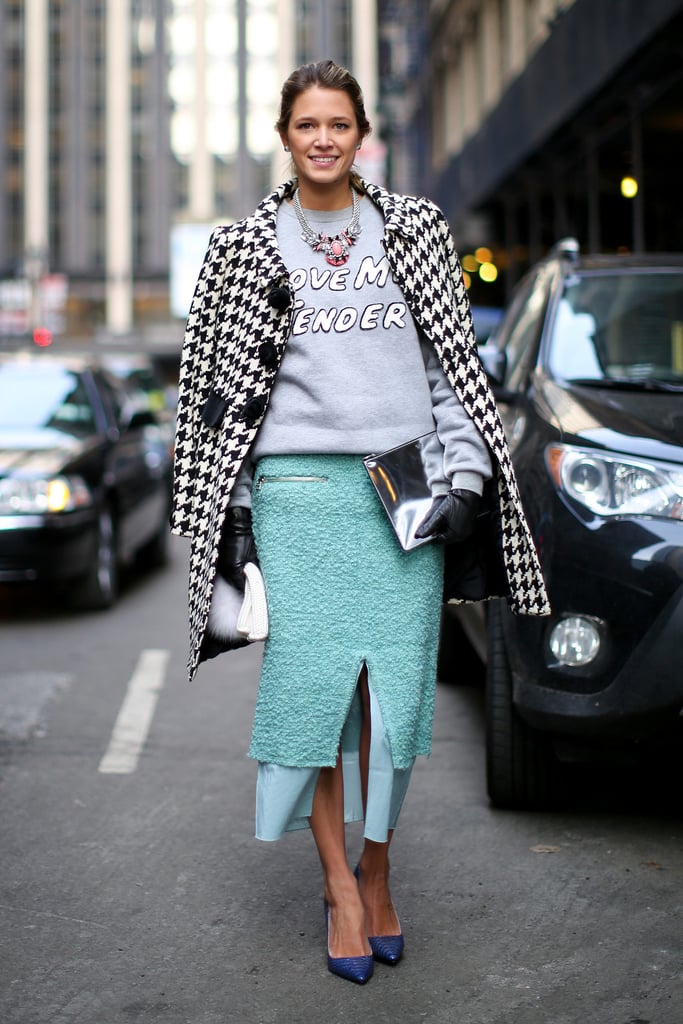 Sweatshirts atop pencil skirts is one of our favorite sartorial juxtapositions [2]. If you've already mastered this combo, consider switching out your black or navy bottom for something more daring. We especially love this vivid blue for early Spring.
Thursday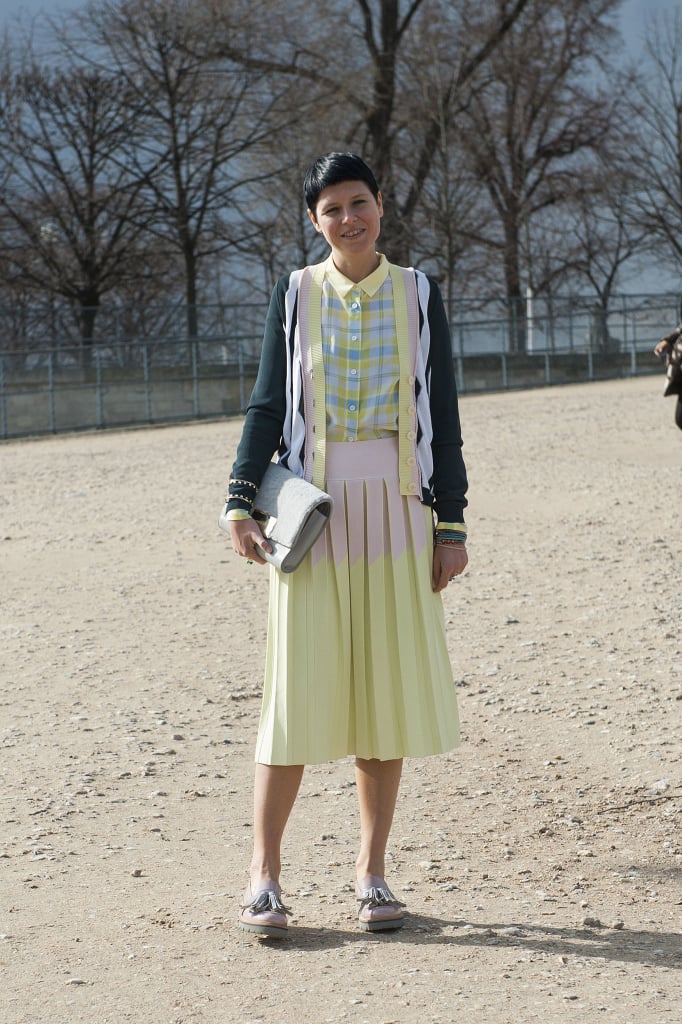 If your scheduled day requires an on-trend outfit that'll impress everyone you pass, consider a multicolored outfit that combines multiple trends. The pale yellows and pinks of this look seem to go together perfectly, though the print and pleat action suggest they weren't made that way.
Friday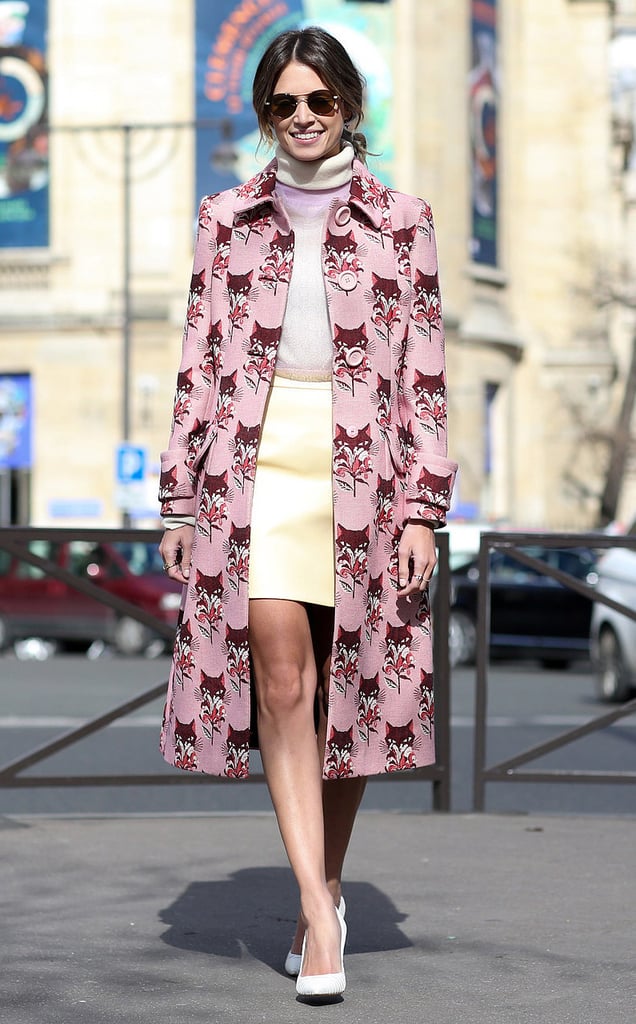 Inject some fashion fun into your Friday in a cheerful outfit that mixes a muted dusty rose with a lemon drop yellow. If you're already an old hat at such bold shades, really up the ante with an attention-grabbing print. Cats and flowers, anyone?
Saturday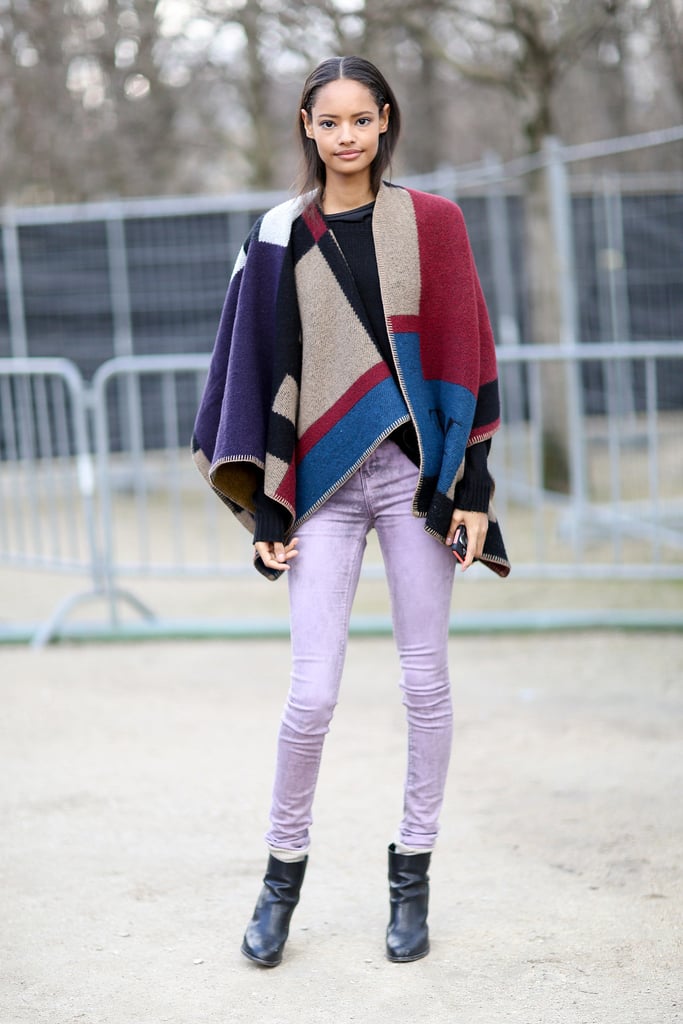 While often prim and proper, pastel is still a cinch for dressing down. Acid-washed skinnies have a '90s vibe we love [3], and done in soft lilac, they're even more fun. Pull a pair on and strut into your weekend in style.
Sunday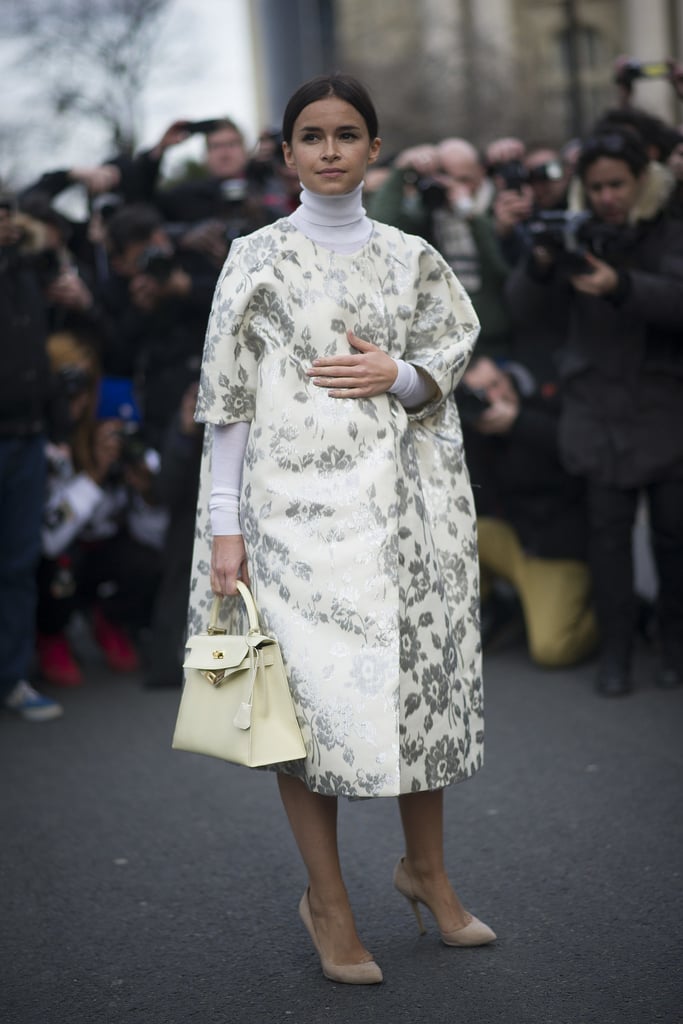 If your end-of-week plans involve a brunch or afternoon party and a polished look is required, consider using a pastel-hued accessory as the final touch to your look. Miroslava Duma's brocade coat would be chic enough on its own, but the addition of a buttery yellow top-handle bag finishes it off perfectly.