ADVERTISEMENT ( more slides)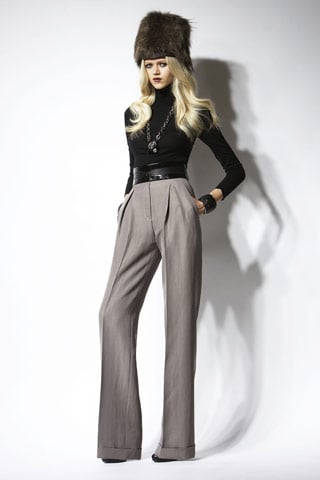 The Pre-Fall collections have been quietly underway, but are definitely worth mentioning. They have been gaining more popularity as a preview of what's to come for Fall. Since Fall '08 is right around the bend, here are some observations . . .
Fashion continues to be all about the lady, and no tramp. Grey seems to be the new favorite canvas color, as well as matte black; prints are mixed, poppy, artsy and colorful. Neutrals are gorgeous too. Sleeves are cropped and experimentation with volume brings it to an even more wearable place. Coats, fur, belts and skirt suits are a plenty. Fab favorites: Michael Kors and his Hitchcock babes, Missoni, Louis Vuitton's mismatching, Proenza's body conscious creations and Versace's sharp lines.