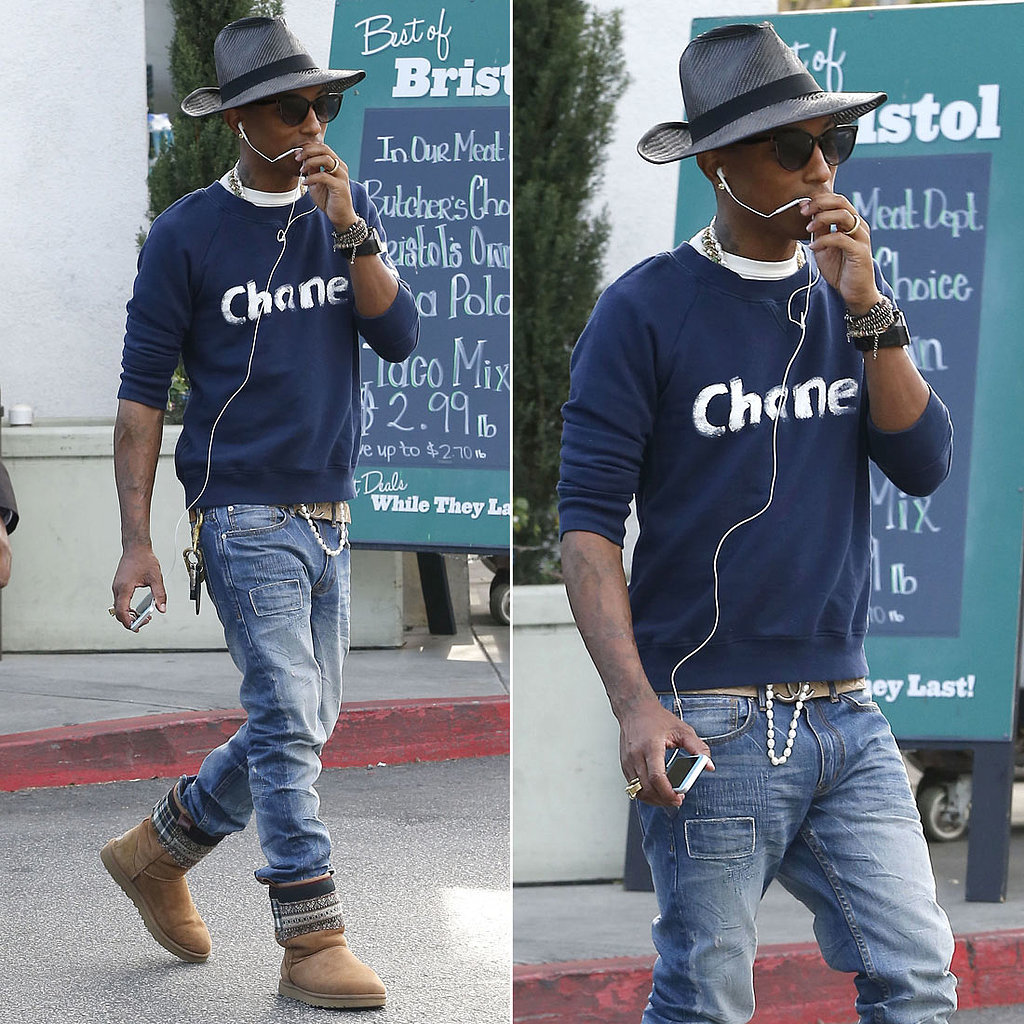 Source:
FameFlynet
If ever there was a guy man enough to pull off some serious women's fashion, it's Pharrell Williams. The singer, who's already had a big year in music — and
in hats
— is doubling down on his fearless fashion, this time with some choice Chanel duds. The
custom Karl Lagerfeld sweatshirt
we've seen on the likes of
Kristen Stewart
and
January Jones
is now the very same one Pharrell is sporting. And since the only thing better than Chanel is, well, more Chanel, the trendsetter accessorized with a Chanel belt that came equipped with a pearl loop.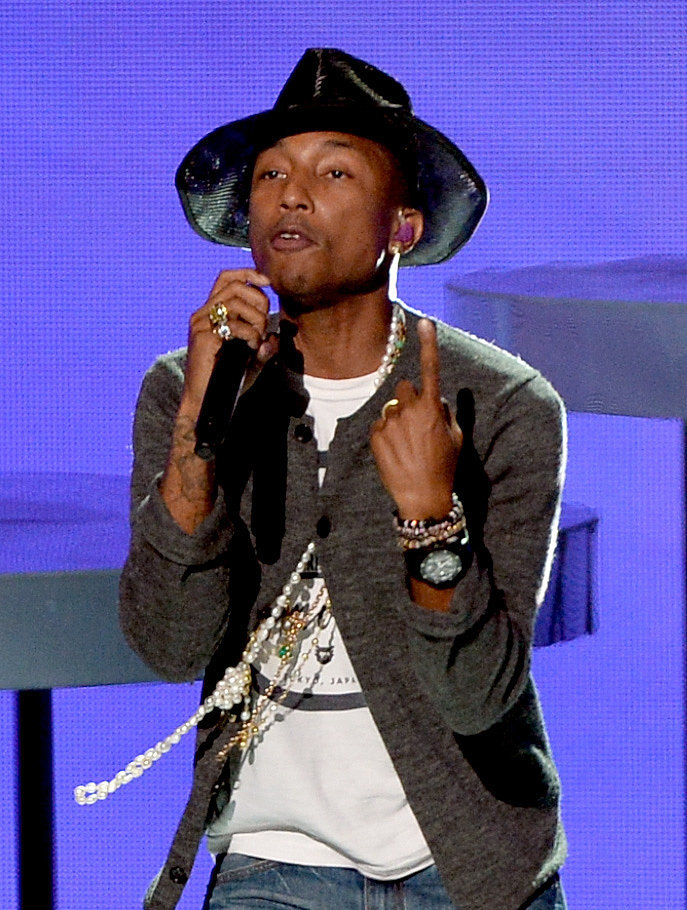 Source:
Getty
After reviewing recent footage of Pharrell's performance at the iHeartRadio Music Awards, it's come to our attention that this is not his first time wearing pearls. His onstage ensemble was finished with layers of pearls and gold chains cascading over his t-shirt. To his accessories of choice, we say, whatever makes you happy, Pharrell. But we also want to hear from you: could Pharrell's recent styles be the start of a new menswear trend, or are you not feeling his latest looks?