Photos of Gap Spring 2011 Women's Collection
Gap's Spring 2011 Collection — No Heritage Here, Says Patrick Robinson, Only Modernity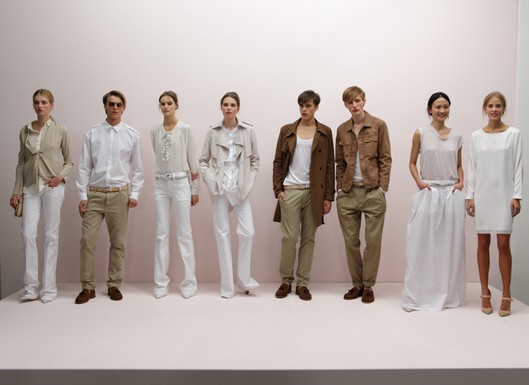 What's Your Reaction?
0
0
0
0
0
0
1
Gap's Spring 2011 Collection — No Heritage Here, Says Patrick Robinson, Only Modernity
>> Patrick Robinson popped up in a well-lit central London basement on Wednesday evening to show off his Spring 2011 direction for Gap. But it wasn't just about showing off the the pale-palette duds; Robinson had plenty to say about the collection, too: "It's really what modern means in America today, for a 25- to 35-year-old. That's what we export. Not anything 'heritage' or referenced in the past. Today." He continued: "Heritage doesn't turn me on — it's about America today. Let's face it, a 28-year-old wants more fashion in his or her wardrobe."
Robinson is all about pants for 2011, more so than skirts or dresses: "We have some dresses and skirts, but somewhere around August or September, I started noticing girls were wearing more pants. So we're right there with it, building on the foundation of what we already started with the eight pants fits we worked on earlier this year. Even the denim we have for spring is more of a trouser than a five-pocket jean."
And speaking of denim, Robinson said he's ramping that up, too: "I've built a new team, based in LA, so they can be closer to all the wash-houses and generally hang out in the denim world." His main goal is to make sure that Gap is more tightly edited, "no longer a table with one sweater in 30 colors." He continued: "My biggest hurdle has been to change the mind-set of the Gap customer in the US who grew up with the brand and automatically thinks of basics. What I want to offer are interesting essentials — fashion, excitement, newness. But the challenge is: how quickly do you walk the traditional customer toward this, how do you push their minds in that direction?"
Latest