Photos of Sarah Jessica Parker and Her Style
Happy Birthday, Sarah Jessica Parker!
ADVERTISEMENT ( more slides)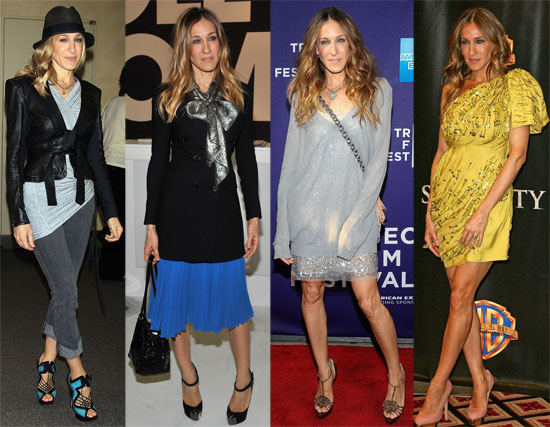 1
Happy Birthday, Sarah Jessica Parker!
When asked who my fashion icons are, Sarah Jessica Parker is at the top of my list. The style-setter been a favorite even back in the 80s, but it's her role as Carrie Bradshaw that solidified her place in our fashion hearts as an innovator and risk taker. Now, even with her days on SATC behind her, SJP continues to wow as a leader of Halston, seriously styled mom, and all-around fashionable persona on and off the red-carpet. So, it seems only fitting that on her 46th birthday, we pay tribute to the trend-setter, rule-breaker, and fashion icon with a look back at 46 of her most memorable, enviable fashion moments. Click through to see them all and wish Sarah Jessica Parker a very Fab birthday!