Valentine's Day dressing isn't all about hearts [1] and overly sweet designs — these street style stars prove that pink and red can be worn to superbly chic effect [2]. Whether you want to be just a little thematic on Feb. 14 or add a strong dose of color to your everyday wardrobe, we've got outfit ideas that'll take you from an important meeting at the office to a casual afternoon out with friends.
Monday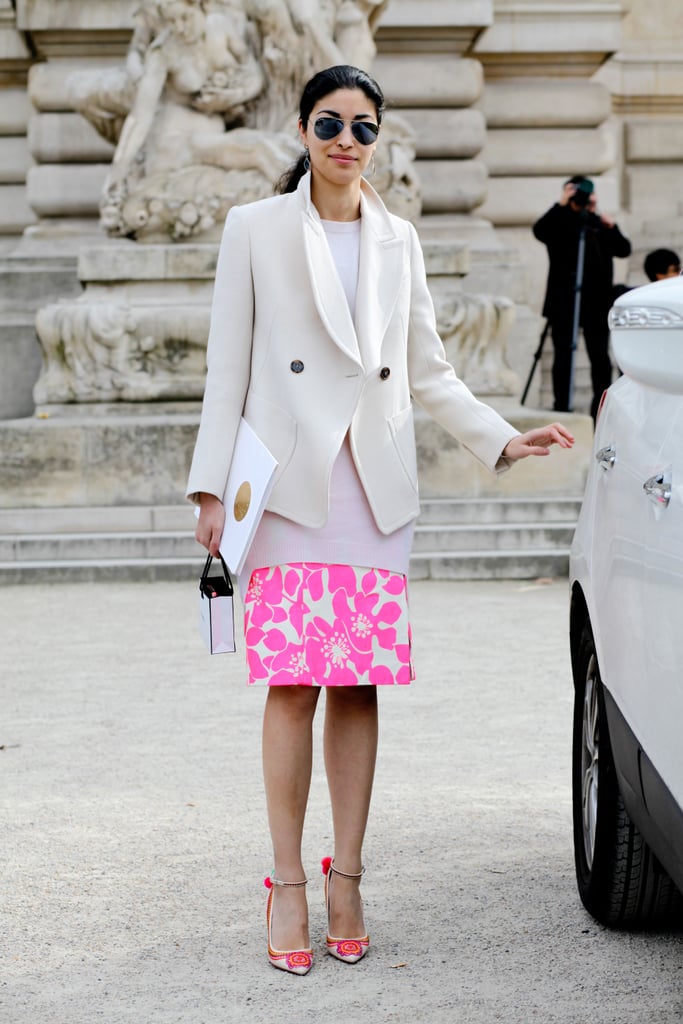 A playful Hawaiian-type print still looks remarkably polished when worn with a thin sweater and tailored blazer. Keep it from overwhelming your look (and distracting from the message you're sharing at the day's big meeting) by keeping it limited to a small section.
Tuesday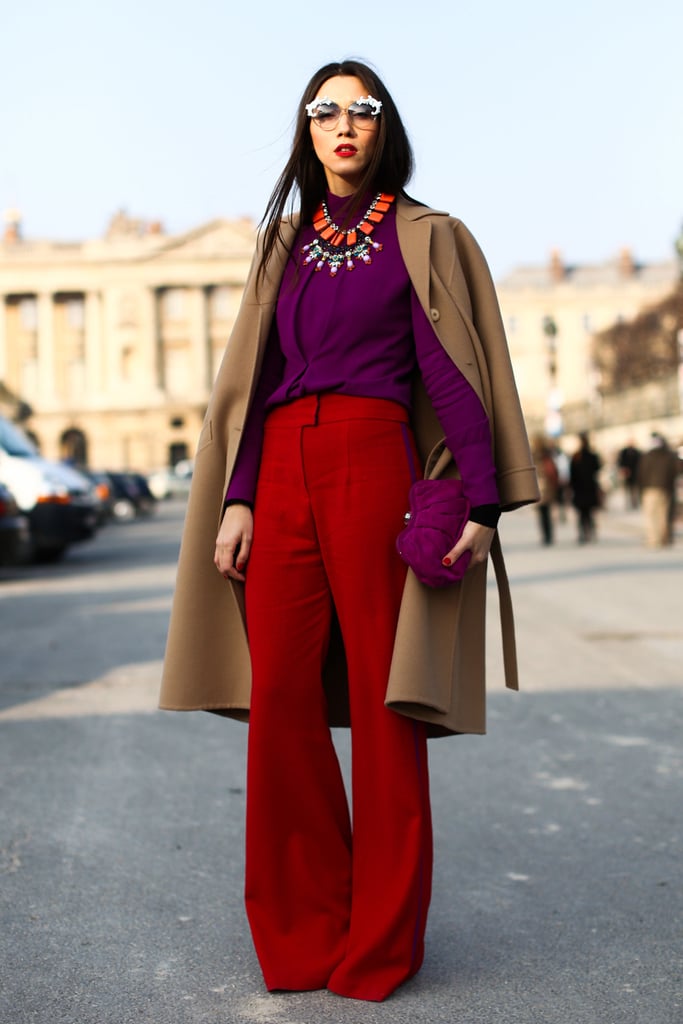 Strong, flared trousers are a welcome shake-up from all the denim that creeps into our workweek wardrobe. If you already have gray and black slacks, consider picking up a strong scarlet pair.
Wednesday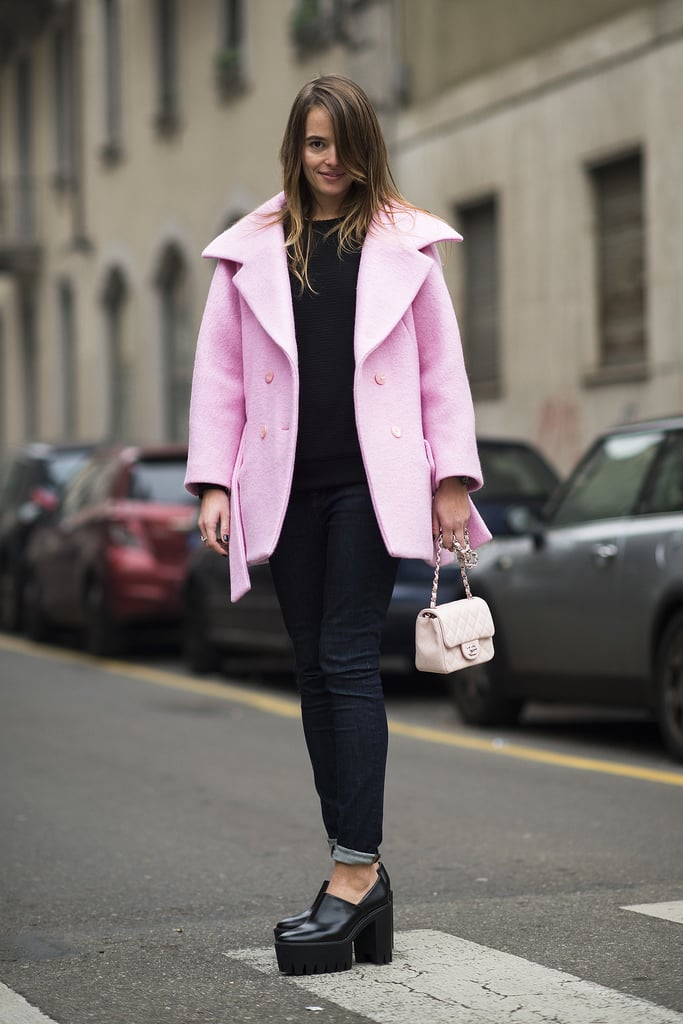 Even an all-noir look feels feminine with the addition of a pink coat. Make the topper a super standout, thanks to a bold silhouette or an oversize lapel.
Thursday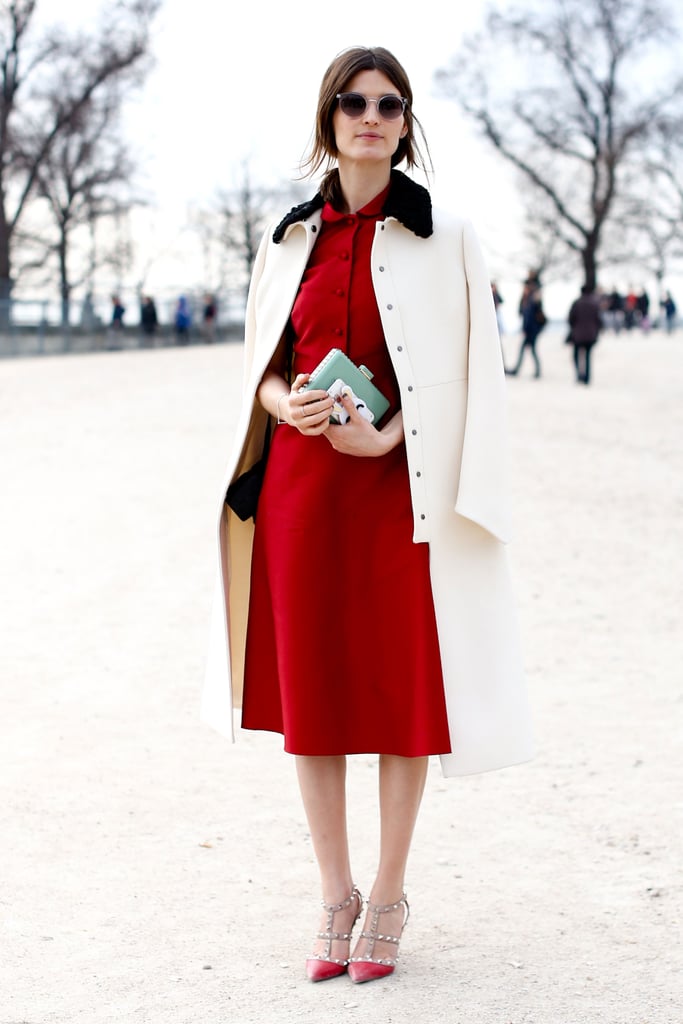 A would-be sultry red dress avoids siren status, thanks to a prim, retro cut. If you're typically drawn to trousers or pencil skirts for the office [3], consider adding an A-line dress to the mix.
Friday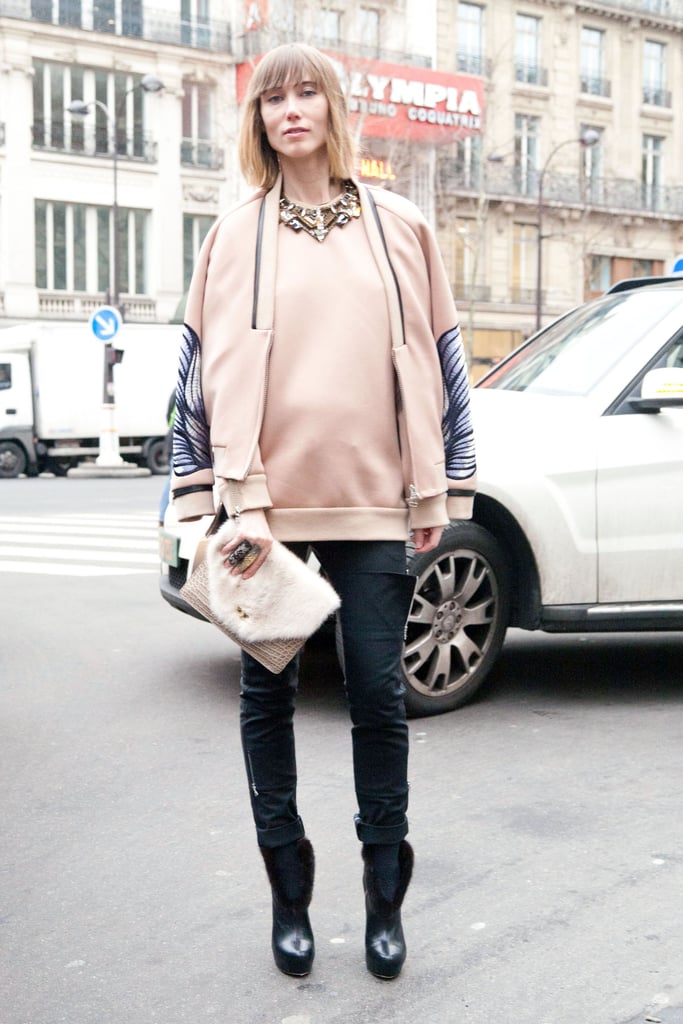 For a casual look to end the week, consider a chic take on the sweatshirt and a bomber jacket. This matched set feels especially lovely in a light blush hue and is sharpened up for a presentation or meet-up when worn with black skinnies.
Saturday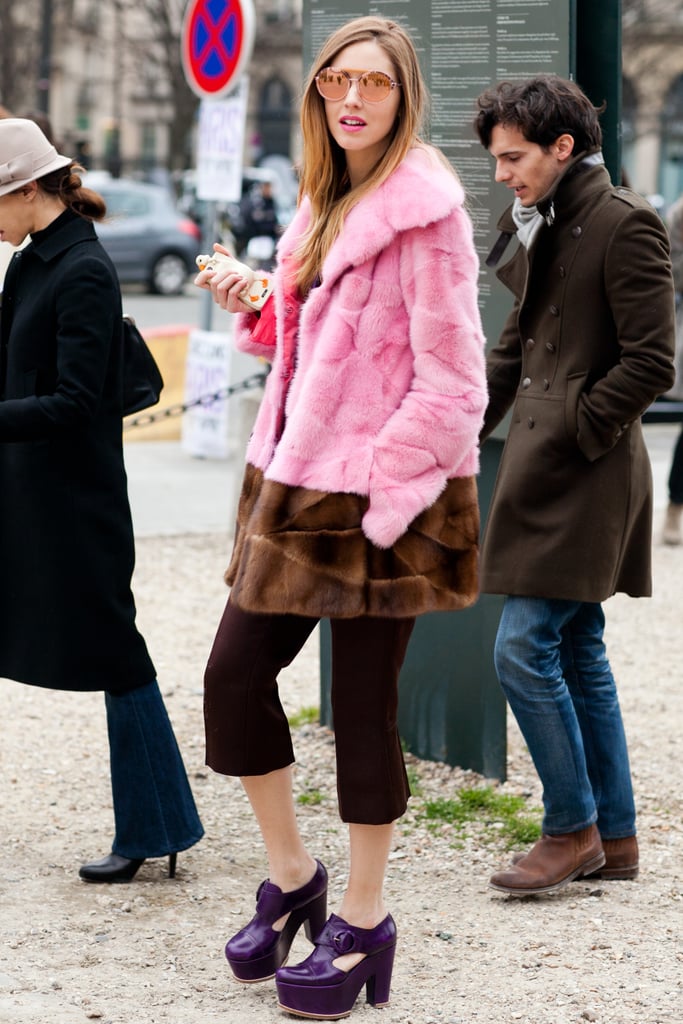 It should go without saying that bubblegum pink is primed for a playful style. While we love the color for blouses and dresses, it makes an especially strong statement when done as a colorblock fur coat.
Sunday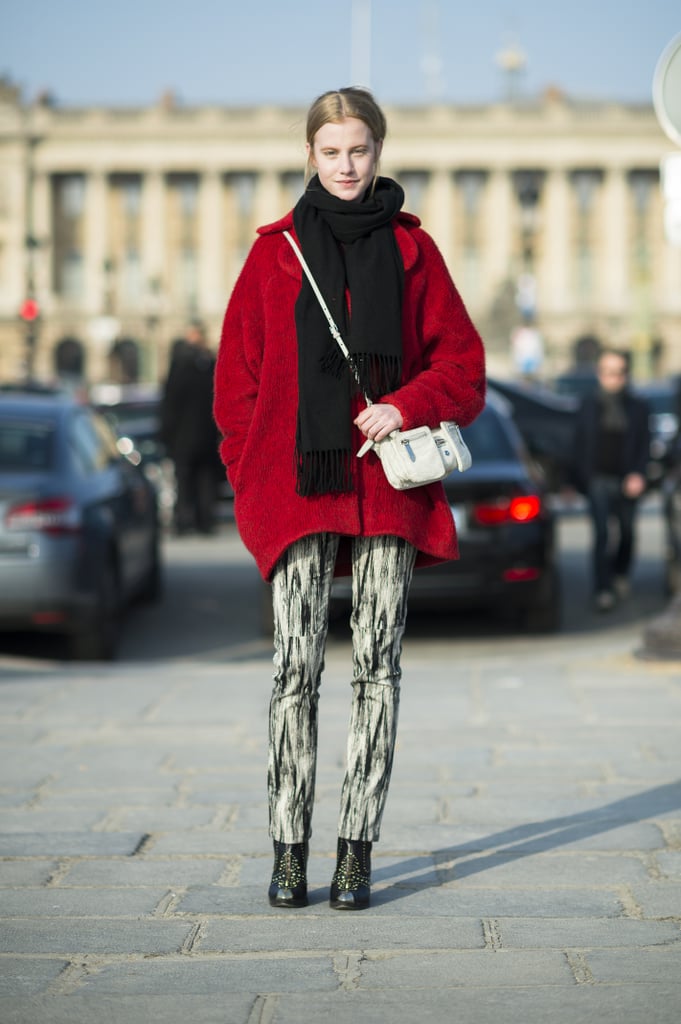 Done as a bold topper, red or pink can be polished and office-ready or oversize and just right for a comfortable day of cruising around town. Don't think you have to keep the rest of your look plain — this chic shopper paired hers with printed pants to perfection.