Say hello to Tricia Campbell. She's a commercial model and former fashion designer, and she's even done stand-in work for Oprah (yes, Oprah!). But most notably, she's a plus-size fit model, and she's going to change the way her fellow full-figured women look and feel in their clothes.
Much like her straight-size counterparts [1], Tricia knows that the fit of designer samples largely affects how the garments inevitably fit real women. Thanks to a design background (not to mention a naturally balanced proportion of 10 inches between her waist and hips), Tricia is the perfect advocate for plus-size women everywhere, and she's standing on the front line of the quickly evolving industry: "My experience makes me very unique — I could definitely let designers know, 'Maybe a vertical, bold stripe won't look very nice on a plus-size woman. Let's do like a thinner stripe.' Designers could put mostly anything on a straight-size model, and it's kind of OK, but not everything works on us. You kinda have to know what works on a full-figure body type." And boy does she know what works. So we spoke to Tricia, and now we're sharing her insider secrets, so you can reap the benefits of her modeling experience (sadly, minus the relationship with Oprah).
Source: Enrique Vega For The Fount Group [2]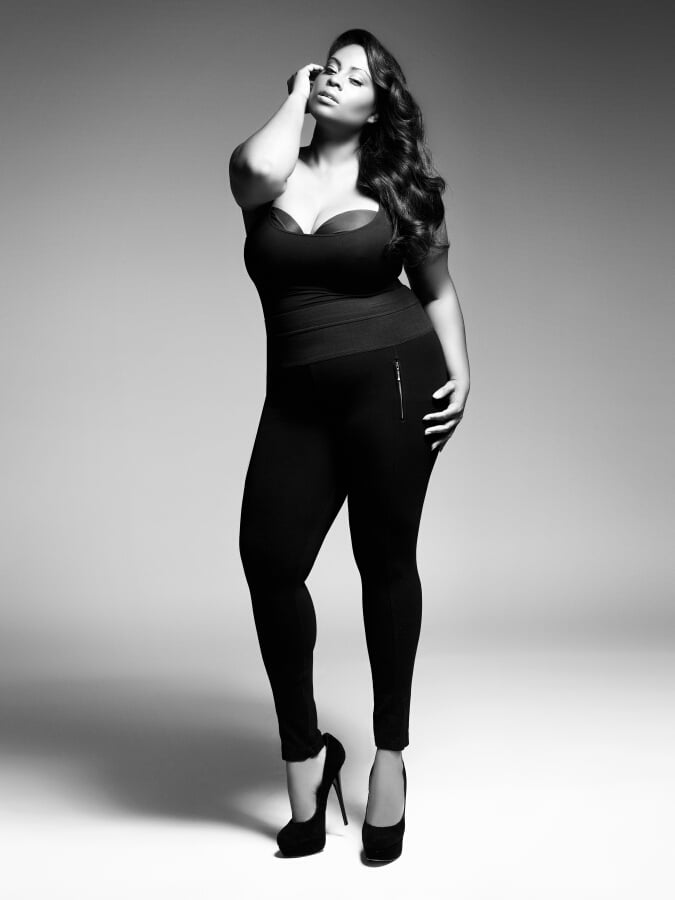 Know What Works
"As a plus-size model, you have to know your angles. That's number one. You have to know about colors and prints, because certain things designers will want to put on you are not made for a plus-size woman, and it's not going to work."
Speak Up For Yourself
"A lot of designers are not plus-size themselves, and the plus-size industry is a specific industry, so sometimes they don't know what we really want. But I'm a living person, and I know what a plus-size woman would like to wear. So, of course, I do let the designers know: 'Yes, I want to show my legs off. Yes, I would love to wear a miniskirt. I want an off-the-shoulder top.' We love to show our shoulders off. Some designers get touchy, but when they take that direction and they see that a garment sells, they learn to trust you and the fit models."
Source: Enrique Vega For The Fount Group [3]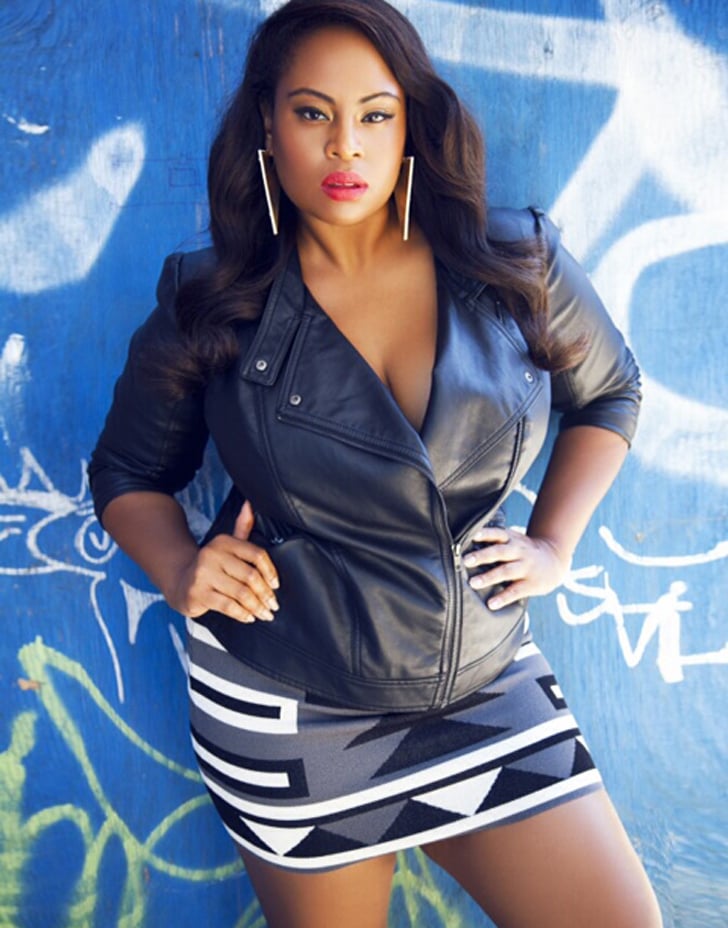 Plus-Size Is Not One Size Fits All
"Sample size is an 18. There are three categories in the plus-size industry right now. You have the 'missy,' which is the older age range, and that's a full-size 18 woman. Next there's another category called the 'contemporary category,' which is size 16 to 18. She's a younger, fitter, 25- to 40-something woman. And then there's another category 'junior plus-size,' which is from age 13 to 25. She's probably a body type size 14 to 16. In the industry, I'm known as a contemporary model or a junior plus-size model."
It's OK to Be Trendy
"When I started, they called us 'momma-sized,' and that was just not right. Now they know that plus-size women love fashion — we want fashion, we want to look young, fresh, and trendy too, just like our straight-size friends."
Source: Enrique Vega For The Fount Group [4]