First, Cara Delevingne debuted her monogrammed Burberry poncho on the runway. Then, Olivia Palermo wore her own version [1] on the streets of NYC, solidifying its cool factor. Now Rosie Huntington-Whiteley's sporting the design too, and it's clear — this outerwear trend is happening.
Even if you weren't crazy about ponchos in their previous iteration, the trend cycle has brought them back in a big way. And we have to admit we're smitten. From colorblock details to poppy graphics on luxe fabrics, they've got that live-in appeal we're totally on board with for Fall. So, scroll down to see how we were inspired by Rosie's latest look, and then shop the easiest one-step topper that's about to become your go-to.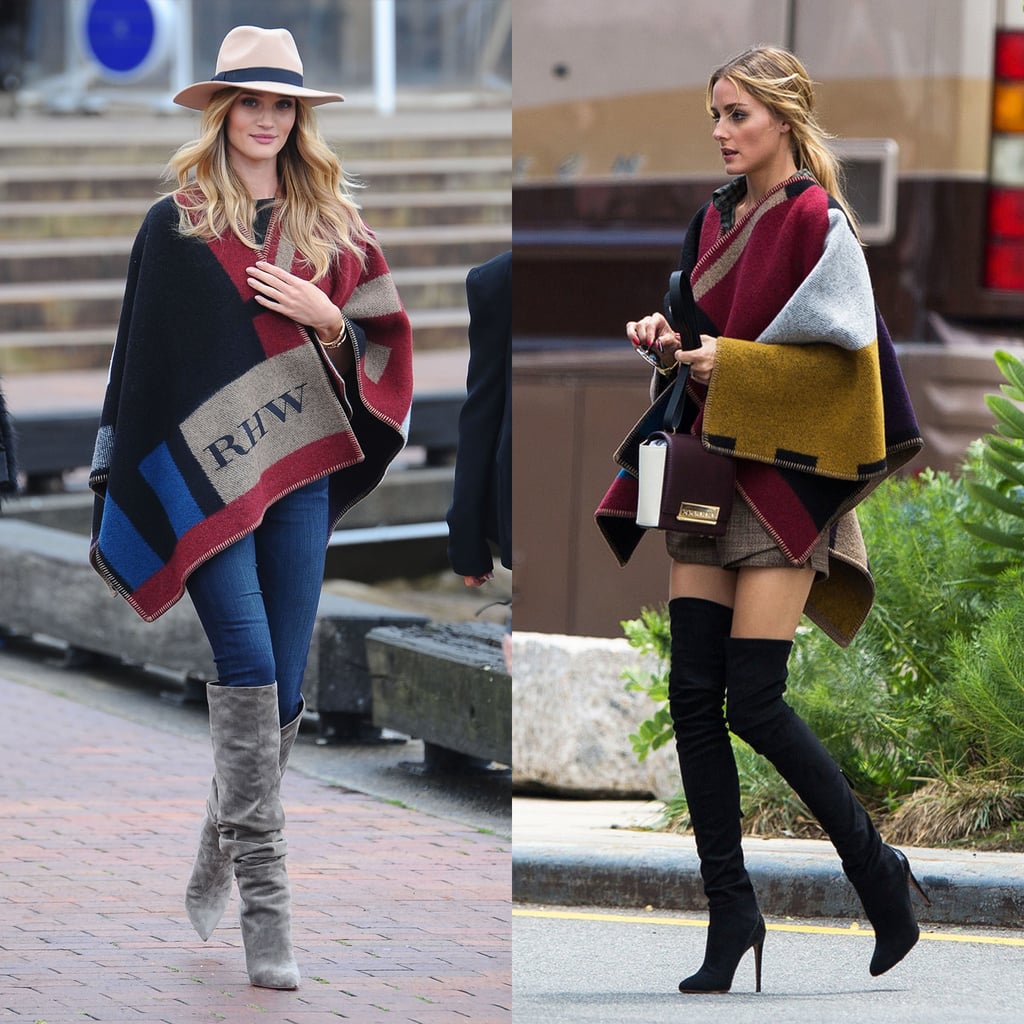 There's something to note about Rosie's ensemble that it shares with Olivia Palermo's — both style stars sported their ponchos with knee-high boots. Never mind the fact that these two ladies are total tastemakers; the outfit proportions really work. That's because an oversize silhouette [2] up top totally benefits from sleek separates down below.
We're especially drawn to the way Rosie works with a more casual foundation — from medium-wash skinnies to a standard, neutral fedora. You see, we're deeming ponchos the most unexpectedly chic piece for Fall — they're totally comfortable but roomy enough for a whole lot more style than you'd ever expect.