ADVERTISEMENT ( more slides)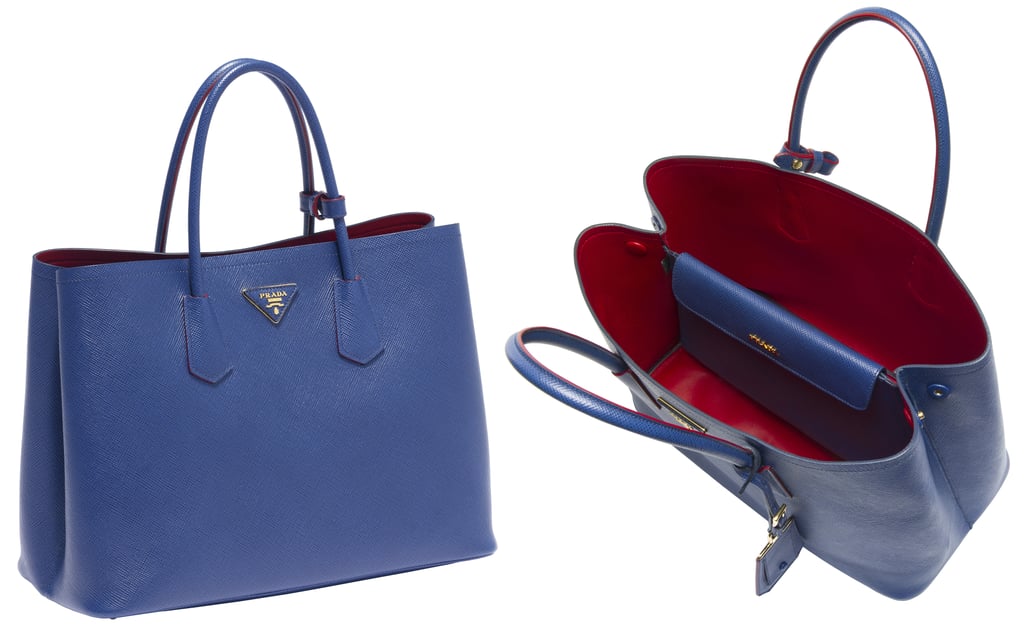 1
We Are Doubling Down on the Brand-New Prada Bag
The piece:
Prada Double Bag
The price:
$2,650
Why we want it:
There's not much that will take our laser focus off
New York Fashion Week
, but an alert that Prada launched a completely new bag shape caused us to stop and take notice. So, what's different about the new Prada Double? It's exactly what we'd want in a statement bag that we'll take with us everywhere, every day: it's substantial yet lightweight, and that internal divider is key to keeping contents organized. Plus, the minimal construction — hand-covered buttons and a new metal name plaque are the only additions — makes it timeless, so we can bring it in and out of our closets for years to come. The only hard part is deciding on a color. The new tote's leather exterior and nappa interior come in tone-on-tone and contrasting palettes, but the colors themselves run the gamut. Should we go with basic black, bold blue, or a luxe caramel? See them all below, and then help us decide.
Photo courtesy of Prada