Prada Fall 2008 Fashion Show in Milan Fashion Week
Our Fall Top Five: Prada Fall 08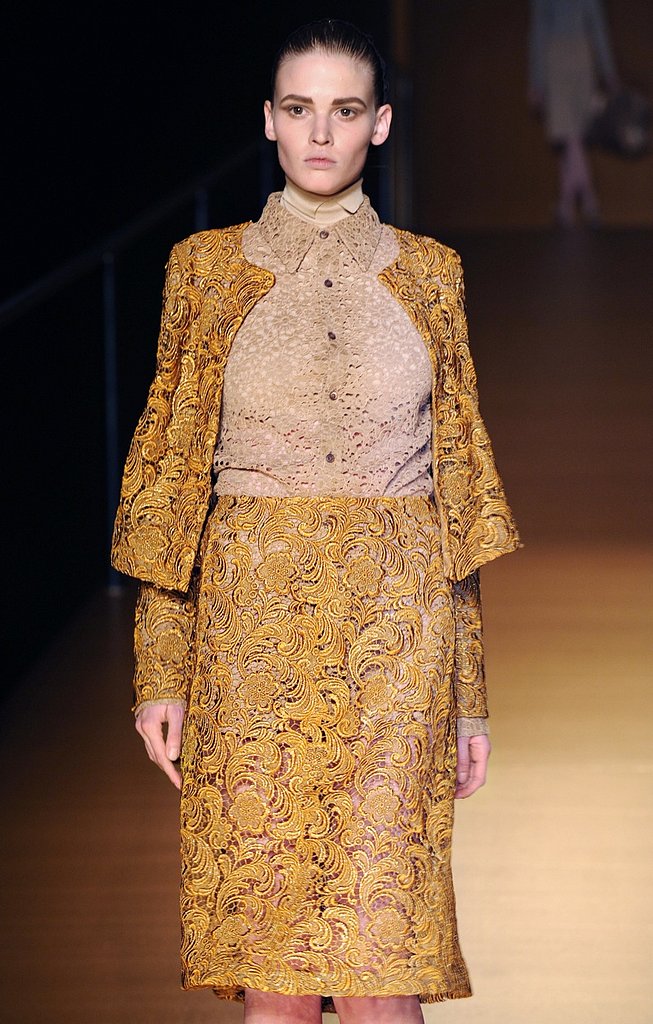 What's Your Reaction?
0
0
0
0
0
0
1
Our Fall Top Five: Prada Fall 08
Today and tomorrow, in spirit of impending Fall deliveries and the Spring 09 season, we're going to wrap-up our top five favorite Fall 08 shows. We indulge in plenty of independent and contemporary fashion and we're just in the mood for some old fashioned high design. To start, our ultimate favorite, Prada Fall 08. We never disliked this collection, not from the first moment we set eyes on it, but we will say that over the months the thing has taken on a whole new shape for us. When we first saw the collection we likened the lace to the recession and thought it was slightly unwearable but smart and editorial-friendly. These ideas were realized and now we've seen the lace everywhere, from six Pop covers to the red carpet to the already-delivering knock-offs and since then, we've really fallen in love. There's something so sexually repressed and yet aggressive going on, something that puts contemporary fashion, quite literally, to shame. Prada Fall 08 is all about opposites: it's transparency versus opacity, femininity versus masculinity, and lavishness versus conservatism. It's safe to say that lace is going to be pretty prominent for the next year. Check out our gallery below and the whole collection here.
Latest