Preen Goes In With '90s Grunge, Comes Out with Neon Pink for Spring 2010
Preen Goes In With '90s Grunge, Comes Out with Neon Pink for Spring 2010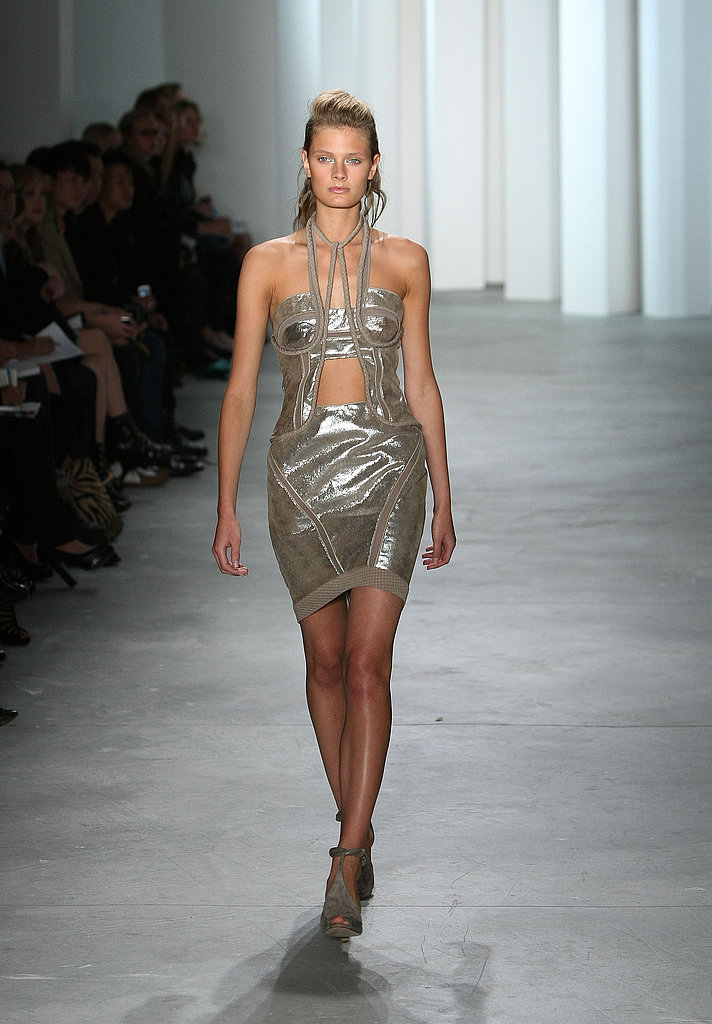 What's Your Reaction?
0
0
0
0
0
0
1
Preen Goes In With '90s Grunge, Comes Out with Neon Pink for Spring 2010
>> The rain is beastly today, but that didn't keep Trish Goff or Alexa Chung — who arrived with her hair soaked — from the front row; Justin Thornton and Thea Bregazzi's baby, too, had a front row seat atop a minder's lap.  Anna Selezneva opened the '90s grunge-inspired show, which featured dresses in holographic prints, lots of texture in both the fabric and ruffled panels curving around skirts and pieced onto dresses, and a finale full of highlighter pink. Cut-out wedge sandals finished off every look. Now, the question becomes: who's going to dare to wear the metallic silver Barberella-esque bustier dress?
Latest