It's not like we didn't expect Rachel Bilson [1] to maintain the best maternity style [2] out there. After all, we've never seen her in a look we haven't liked, and she's become a total icon because of her natural ability to break fashion rules [3]. Plus, she's got the whole relaxed, bohemian flair going for her. And when it comes to flattering a growing baby bump, those are the vibes any mom-to-be wants to channel. Scroll down to see how Rachel keeps things polished yet totally comfortable.
Source: FameFlynet/Rocstar [4]
Rachel Bilson Maternity Style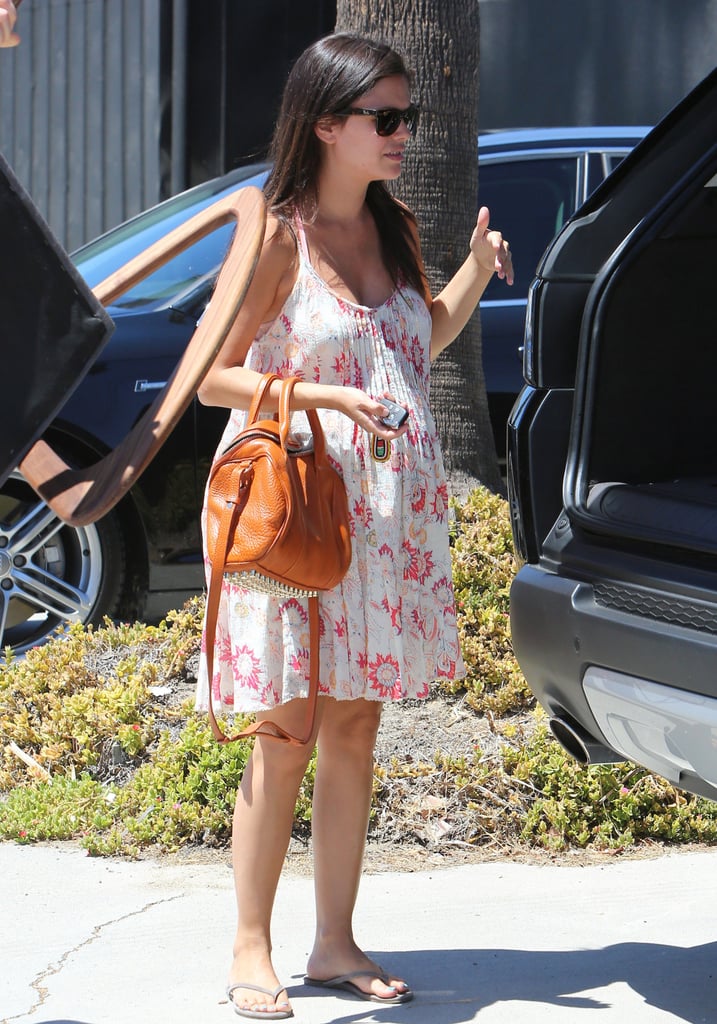 Rachel's printed, pleated frock is lightweight, movable, and totally appropriate for a Summer day. We love how she polished it up with her tan Alexander Wang bag, but kept things super simple down below by sliding on a pair of thong sandals. Her outfit's totally effortless and easy to pull off — even if you're not expecting. Click through to scoop up the essentials.
Source: FameFlynet/Rocstar [5]