Rag & Bone Fall 2009: Packed to the Gills, With Goodness
Rag & Bone Fall 2009: Packed to the Gills, With Goodness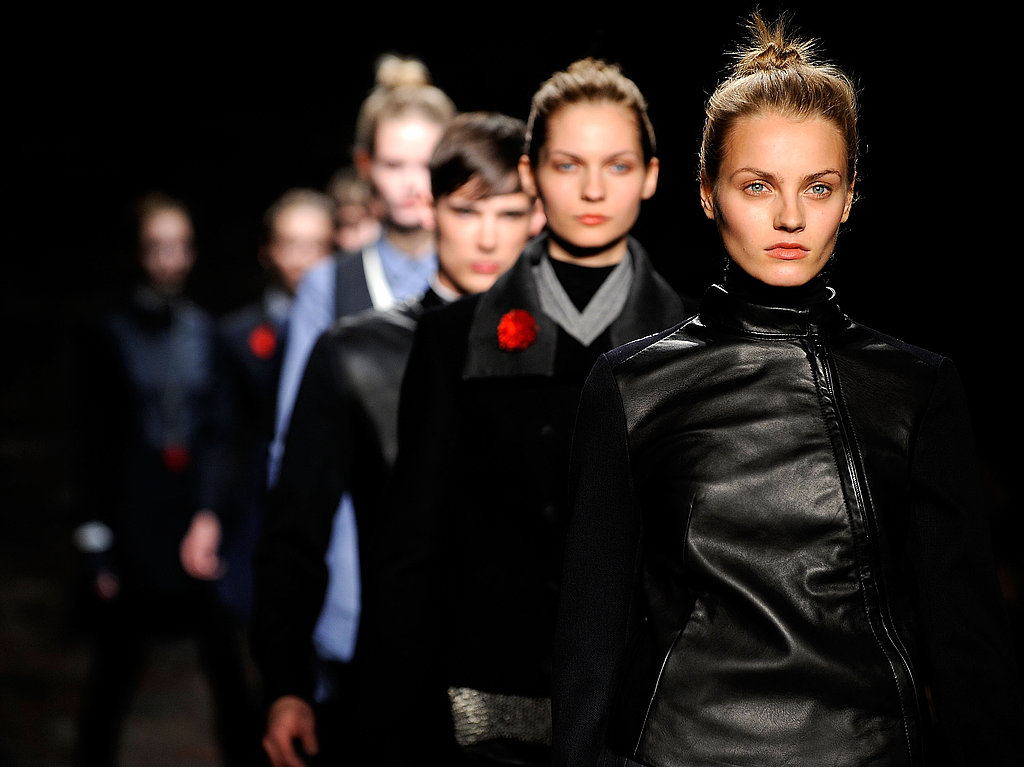 What's Your Reaction?
0
0
0
0
0
0
1
Rag & Bone Fall 2009: Packed to the Gills, With Goodness
>> Rag & Bone always attracts the legions — last season there was enough trouble filing in when the show space was the vast Pier 94; this season, the crowd had to push and shove their way through the two small double doors of Cedar Lake Ballet Theater, and a number of people who were supposed to have seats were forced to stand.  While the rest of us were bumped and budged, immobile, Julia Restoin Roitfeld knew how to conquer the immovable best — just after she waved hello to Genevieve Jones, a tall, modelesque man parted the crowd with an "Excuse me, I'm late for the show."  Presumably, everyone assumed he was a model trying to get backstage fifteen minutes after the show was scheduled to start.  Julia saw him and latched onto his elbow with a "Hey, Zack, I'm going to use you as an excuse to get through."  And with that, she was in — the rest of us still in the same place.  Turns out, the guy wasn't even in the show.
But Edita Vilkeviciute was, and Isabeli Fontana — who closed — Diana Farkhullina and Sigrid Agren — all new faces, in addition to Rag & Bone perennial favorites like Coco Rocha, Lily Donaldson, Sasha Pivovarova, Jessica Stam, and Julia Stegner.  The label's usual palette of navy, black, and gray was in place, with some unexpected pops of red in a flower brooch here, in an obi belt there.  Marcus Wainwright and David Neville worked with a different stylist this season — Tabitha Simmons — and she helped them take it to a new level — the chain mail detailing on a hem or peeking out under a jacket was an especially unique touch.
*image: source
Latest