Read below to learn how our POPSUGAR Select bloggers pack for summer travel with the Venus Snap with Embrace [1].

Messy Wands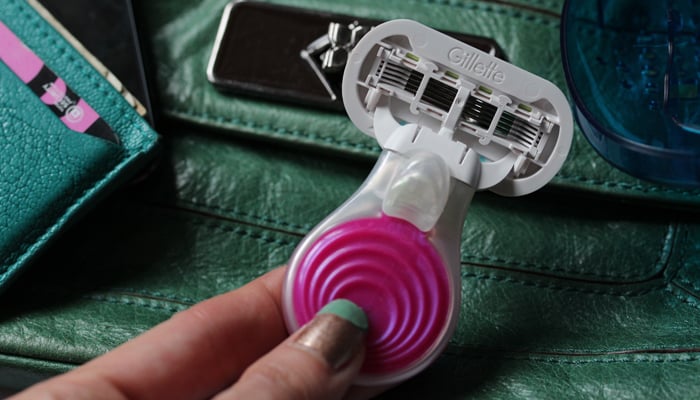 "The Venus Snap with Embrace Razor [2], as it turns out, is meant for use on the go. When wet, the blue part portion of the blade creates the equivalent of a lather so you can get a smooth, easy shave. I am fortunate to have thin and barely visible hair on my arms and legs, but for the sake of journalistic integrity (guffaw) I tested it on the area down under. Um, basically the blade took everything off."
Read more here [3].
Cute & Little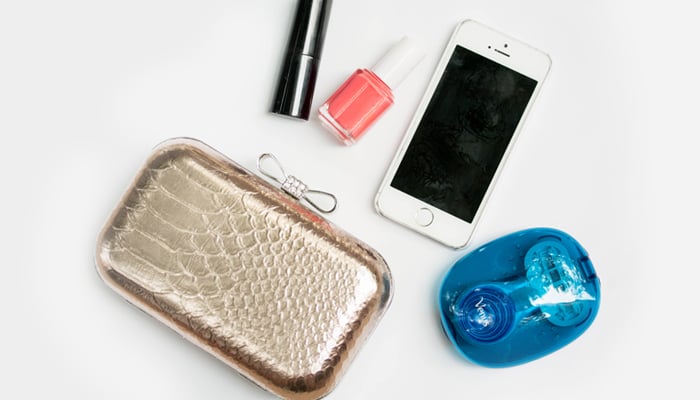 "Venus [4] recently came out with this little portable razor and I've started carrying it everywhere with me. Whether it's for touch-ups while I'm out on a date night or just getting in a quick shave at the gym post-workout, having this little travel razor with me at all times has been so immensely useful!"
Read more here [5].
The Penny Closet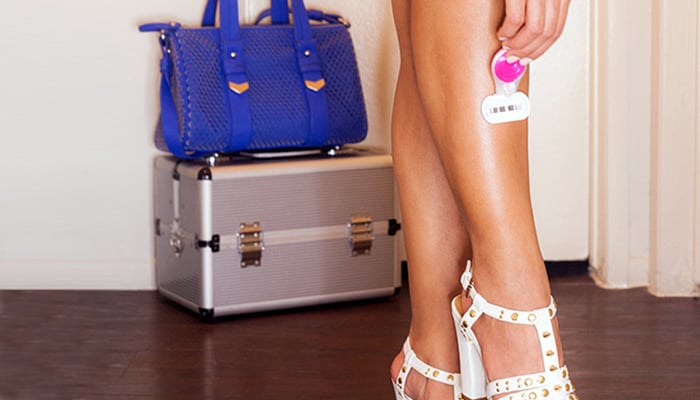 "This year I have made it a resolution to make more quality time for myself as well as with my husband. We have been working hard and with summer right around corner there are a few trips lined up for us. When it comes to traveling, I am the type of person to always over pack to any trip, even a weekend getaway. One of the things that I sometimes forget to pack is a razor, and have to constantly buy razors during my trips. When I was told about this new Venus Snap with Embrace Razor [6] I was thrilled that they had the perfect razor that is compact. This razor will save my life for those last minute events and when I need a quick touch up on my legs."
Read more here [7].
Swell Mayde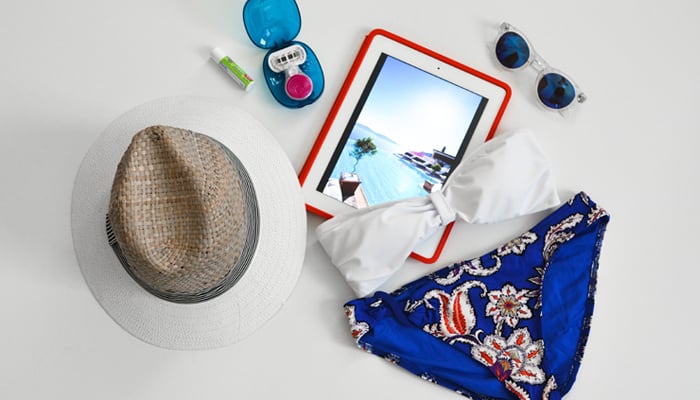 "For my carry on, I always need a lightweight scarf, my compact, lip balm, sunnies, a snack, a good book, cell phone, and phone charger. My pool tote includes a cute straw hat, lip balm with spf, colorful sunnies and my ipad. After testing out the new Venus Snap with Embrace [8], it has now become my go-to and will definitely include it as well. I love it's compact size, making it so easy to toss in my bag. My other favorite features are that it has 5 blades for a really close shave and the water activated moisture ribbon allows for perfect smoothness."
Read more here [9].
Glam Latte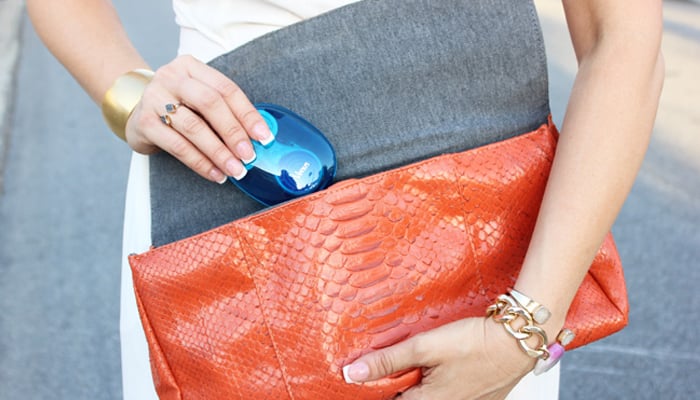 "We had a heat wave in LA last week and I wore a dress out on a casual dinner date with my man. Of course when it's hot a dress is the perfect wardrobe option, especially when you want to look effortlessly chic. I made sure to bring my Venus Snap with Embrace [10] compact with me and give it a whirl. I was glad I did because sure enough I found a spot I missed (it never fails!) It's so easy, I simply went to the restroom, ran the razor under water and erased the spot I missed. This will be a permanant resident in my bag from now on, especially in the summer months, so I can have smooth legs anytime, anywhere!"
Read more here [11].